Magome, Japan's Historical Highway Post Town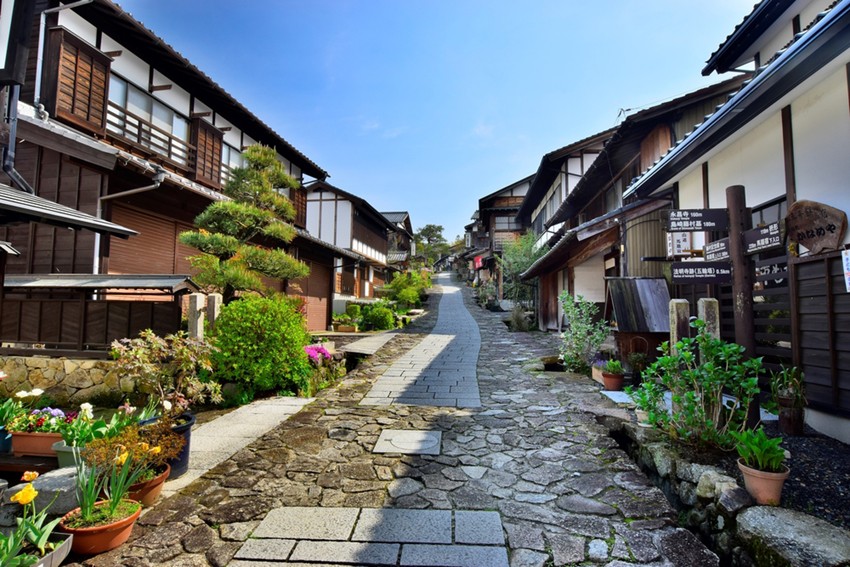 Magome is an area centered on the ancient highway located in the Kiso Valley in Gifu Prefecture. Old-fashioned souvenir shops and teahouses line the cobbled streets, and historical landscapes typical of Japan spread across the town.

About Magome in Kiso Valley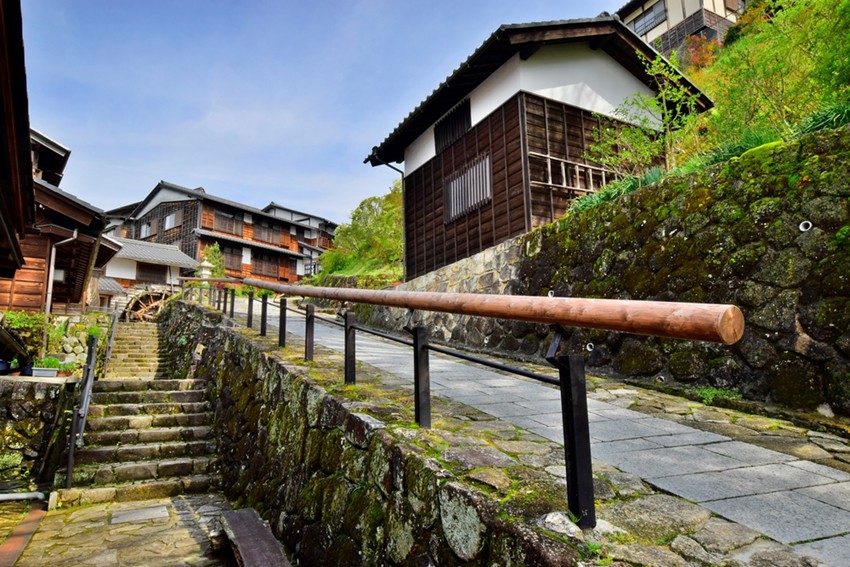 The Kiso Valley, located in the upper reaches of the Kiso River, has a 540km mountain trail called Nakasendo. During the Edo period, it served as a highway connecting Japan's east and west, and many post towns were formed along the trail. Magome is one such post town. At the center of this area is a street that runs about 600m that is lined with traditional houses and shops. 

【Reference】
http://www.kiso-magome.com/rekishi/rekishi.html#rekishi
http://www.kisoji.com/kisoji/feature/tshumago.html
What to Do and See in Magome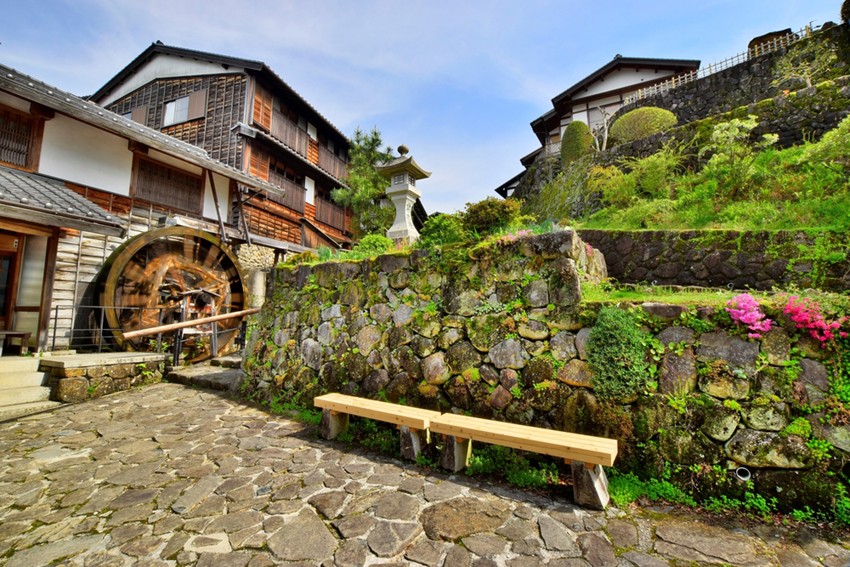 Magome's highway is dotted with many tourist spots such as water mills, temples, shrines, and observation decks. In addition, Magome focuses on preservation of historical buildings, so it is possible to see a cityscape that feels like ancient times. Here are some highlights that I would like to recommend.

【Reference】
http://www.kiso-magome.com/rekishi/rekishi.html#rekishi
Magome-juku, Where Traces of the Old Post Town Remain
In Magome, various building tea houses, hotels, local restaurants, souvenir shops, and houses are lined along the highway. The buildings lined up like a belt are a unique sight of the post town. In addition, many buildings have a traditional architectural style with a lattice front, through which a glimpse of the skillful craftsmanship of long ago can be seen. 

【Reference】
http://www.shinshu-tabi.com/kiso2.html
Hiking Courses in Magome and Tsumago
I really want you to walk on the hiking trails that run from Magome to the next post town, Tsumago. Tsumago is protected as an important historical area of the nation, and the old town is preserved as it was.

The course is about 9km from Magome to Tsumago, and it takes about two and a half hours to three hours on foot. There many scenic views along the course, such as beautiful surrounding mountains and villages surrounded by rich nature. In addition, there is a traditional teahouse that has remained since the Edo period in the middle of the course; a perfect place to take a rest. 
【Reference】
https://visitkiso.com/courses/9/detail/
Food and Restaurants in Magome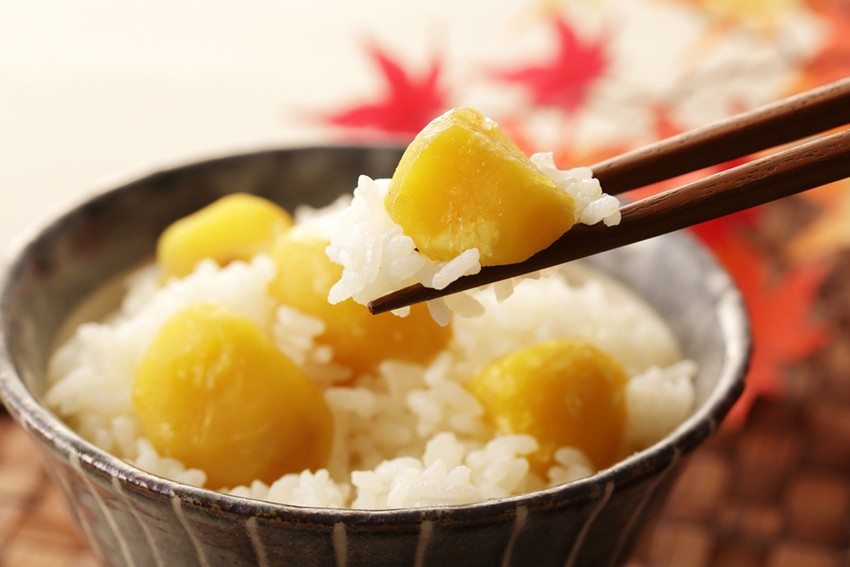 Two famous foods of Magome are Kuri Kowameshi, made with chestnuts and glutinous rice, and Gohei Mochi, which is grilled over charcoal and garnished with soy sauce and walnuts mixed with salmon. These local specialties can be eaten at the restaurants that gather along the highway.

In addition, many of the restaurants are Japanese-style and offer hand-made soba and set meals. There are also shops that offer snacks and Japanese sweets such as Matcha and Zenzai.  
【Reference】
http://www.kiso-magome.com/osyokuji.html
Hotels and Ryokan in Magome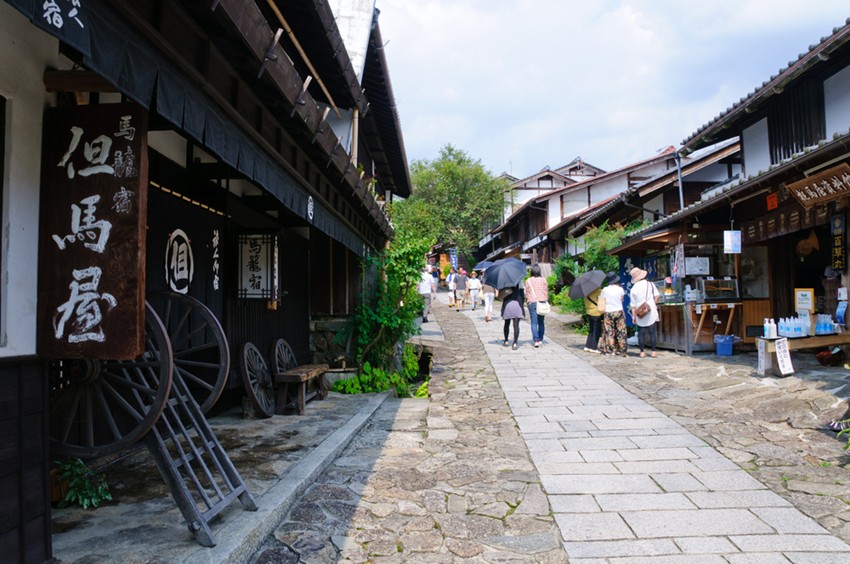 There is not much lodging in Magome, but Ryokan, private vacation rentals, and guest houses are available. Accommodations are essentially located along the highway, but there are also a few that are slightly further from the main road. Most accommodations will be Japanese-style rooms with a futon. Hotels with Western-style rooms will more likely be found near Nakatsugawa Station. 

【Reference】
http://www.kiso-magome.com/otomari.html
Access to Magome
【Reference】

http://www.kiso-magome.com/access.html
Spot information
Spot name: Magome (JR Nakatsugawa Station)



Street Address: 2-1-3 Otamachi, Nakatsugawa-shi, Gifu Prefecture 508-0033

Access: About 30 minutes by bus from JR Nakatsugawa Station to Magome

Wi-Fi: Available (Tsumago-Magome Wi-Fi)

Language: English, Chinese, Korean
Credit cards: VISA, MasterCard, JCB, AMERICAN EXPRESS, Diners Club International

[Survey] Traveling to Japan
Recommend