Let's visit Hakone's Tourist Spots in Winter!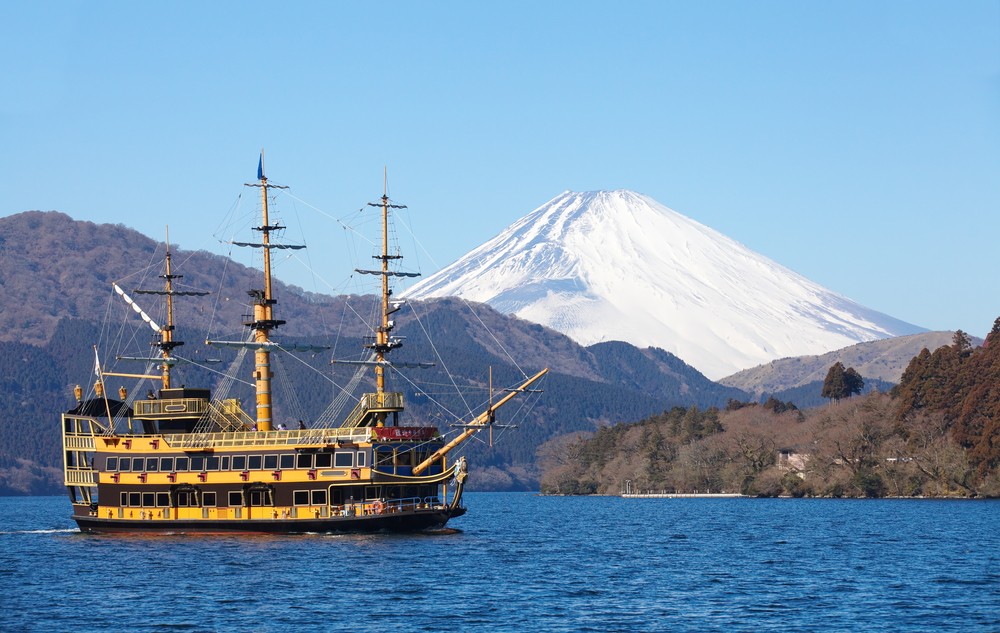 The fresh air in winter adds to the beauty of winter scenery in Hakone. Besides, Mt. Fuji painted with white snow also stands out more than usual. In this article, we will introduce Hakone's tourist spots and gourmet food that you should visit or try during winter.

Hakone in winter
It is not all about the fresh air in Hakone during winter. Snow is often accumulated in Sengokuhara and Lake Ashinoko as they are located at high altitude. The snow in Hakone makes everything more beautiful than usual. The Sengokuhara Pampas Grass Field, which is pale golden in autumn, transforms into a scenery of pure white snow during winter and makes for a majestic landscape.
Things to do in Hakone During Winter
Hakone Shrine in Winter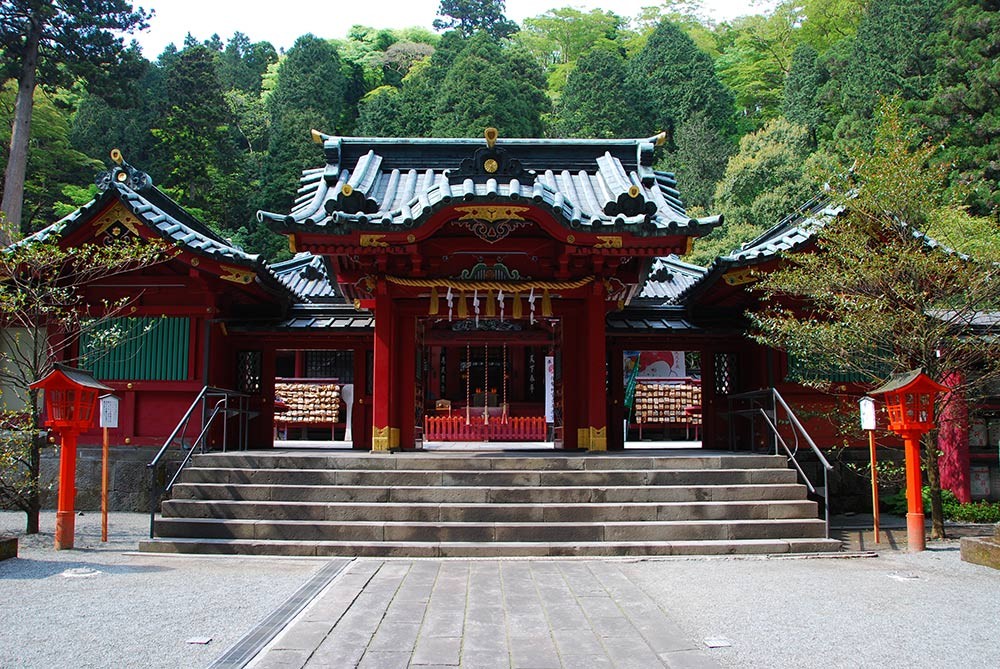 Hakone Shrine is a historic shrine which was built in 757 and is said to bring good luck. The red torii (gates in Shinto shrines) and the shrine halls are decorated with winter trees as background. The beauty of Hakone Shrine with snow piled up adds to its sacredness.

Spot Information
Spot name: Hakone Shrine
Street Address: 80-1 Motohakone, Hakone, Ashigarashimo-gun, Kanagawa Prefecture
Access: 40 minutes by bus departing from Hakone-Yumoto Station. Get off at Motohakone Bus Stop and walk for 10 minutes.
Entrance fee: free of charge; For Homotsuden: 500 yen for junior high school students or above and 300 yen for elementary school students.
Snow-covered Owakudani Valley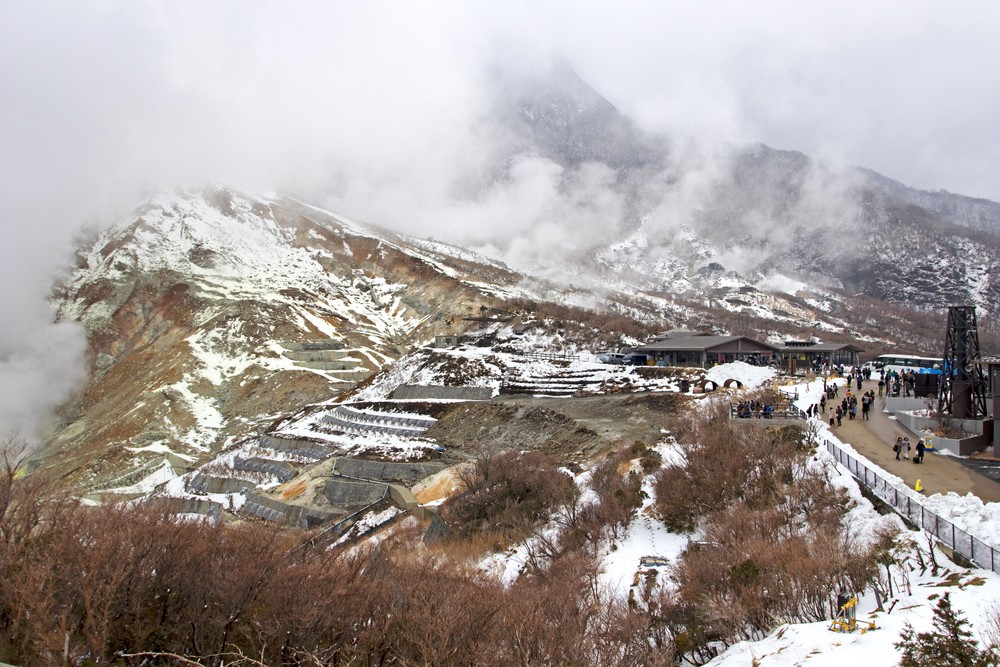 From Hakone Ropeway, you may overlook the sight of evergreen trees and deciduous trees.A lot of snow accumulates in the Owakudani area as it has a high altitude. The white smoke rising from the place of eruption blended with the snow scene forms a fantastic scenery. By using Hakone Ropeway, you can fully enjoy the beautiful winter view of Hakone.

Spot Information
Spot name: Hakone Ropeway
Street Address: 1300 Gora, Hakone, Ashigarashimo-gun, Kanagawa Prefecture (Sounzan Station)
Access: 25 minutes journey by Izu-Hakone Bus bound for Lake Kojiri departing from Hakone-Yumoto Station. Get off at the entrance of Sounzan Station; About 70 minutes from Odawara Station by Hakone Tozan Railway & Cable Car
A Winter Feature of Hakone: Lake Ashinoko Fireworks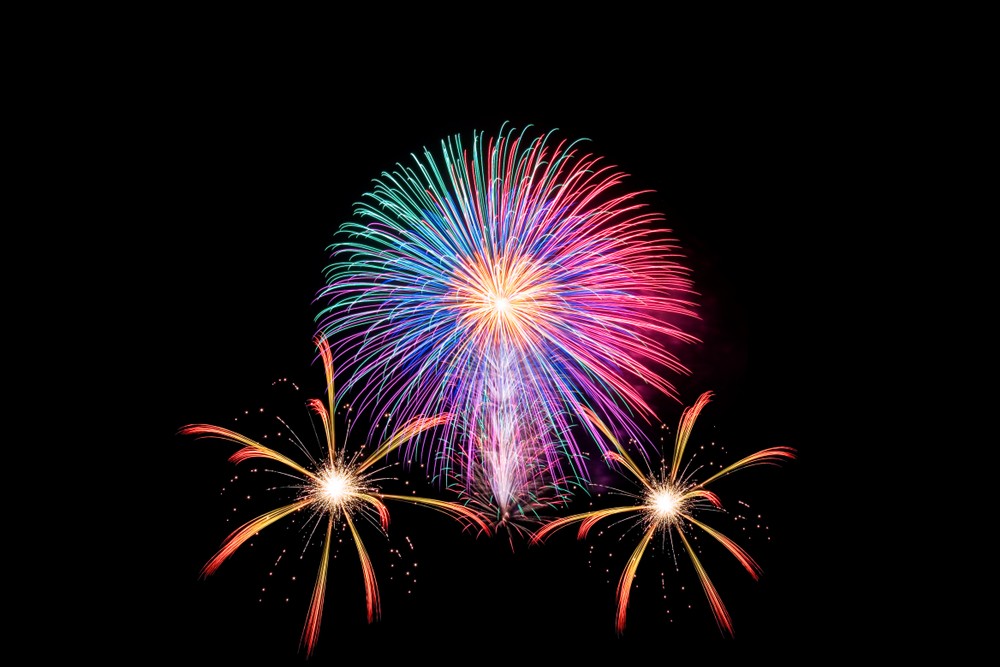 The Lake Ashinoko Fireworks, held annually at Lake Ashinoko, is an event unique to Hakone in winter. It creates a fantasy-like atmosphere at Lake Ashinoko at night. From December 2018 to February 2019, it was held at Christmas, on New Year's Day, and at the night before Hakone Shrine Setsubun-sai Festival. If you visit Hakone in winter, do not miss out this wonderful event.

Cafes and Restaurants of Hakone in Winter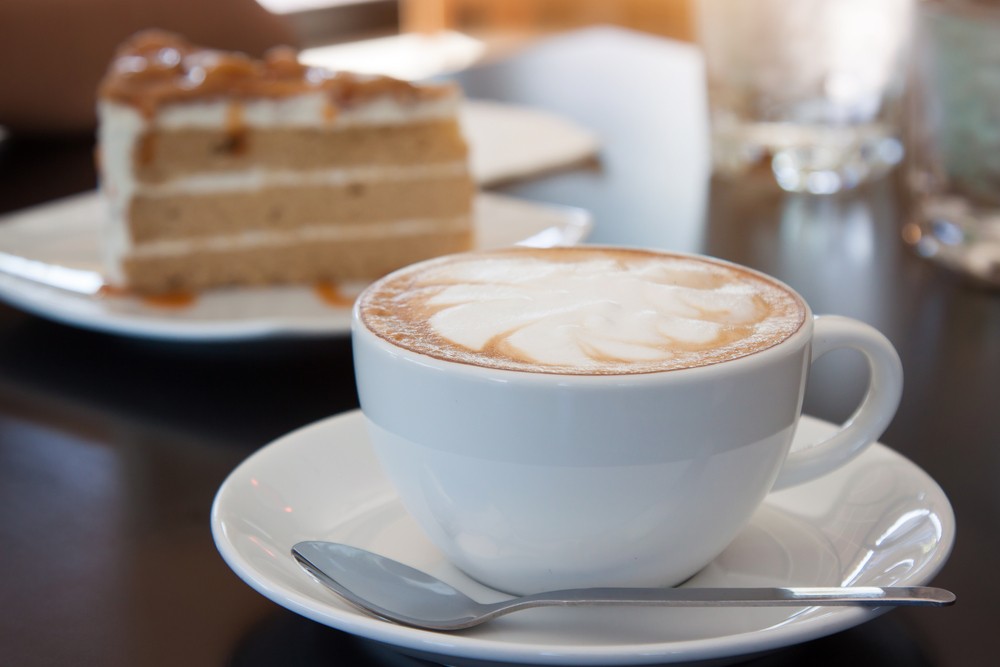 One of the popular things to enjoy in winter in Hakone is a foot bath with hot springs water. Wouldn't it be great if you can warm your feet in foot bath while having meals in restaurants or having a drink in cafes? Besides, local dishes using seasonal ingredients are also highly recommended to try during your visit in winter in Hakone. Moreover, the winter scenery doubles the enjoyment of delicious food in winter. Make sure to look out for such restaurants with foot baths or great winter view in Hakone.

Hotel with hot springs that warm your body in cold winter
A hot spring bath is the most enjoyable activity during the cold winter, especially open air baths which allows you to relax in the warm bath while enjoying the refreshing chilled air. The snowy scenery also enhances the enjoyment of hot spring bath. Such baths are called Yukimi (snow viewing) open air baths. Hotels with such hot spring baths are highly recommended during your stay in Hakone during winter.
Access to Hakone from airport
The nearest international airports are Narita Airport and Haneda Airport. From Narita Airport, head to Odawara Station via Tokyo Station by train, and transfer to Hakone Tozan Railway. From Haneda Airport, an expressway bus passing through Yokohama would be the most convenient means of travel.
Spot Information
Spot name: Hakone-Yumoto Station

Street Address: 707-1 Shiraishi-shita, Yumoto, Hakone, Ashigarashimo-gun, Kanagawa Prefecture
Access: It takes about 1 hour by JR to reach Tokyo Station from Narita Airport, then about 35 minutes by Shinkansen to arrive at Odawara. Transfer to Hakone Tozan Railway arrive at Hakone-Yumoto in about 17 minutes; 2 hours journey by expressway bus (Hakone Yumoto Airliner) to reach Hakone-Yumoto Station from Haneda Airport; about 90 minutes by expressway bus (Hakone Yumoto Airliner) to reach Hakone-Yumoto Station from Yokohama Station.
[Survey] Traveling to Japan
Recommend