Hakone Tozan Railway: A steep grade railway that goes around Hakone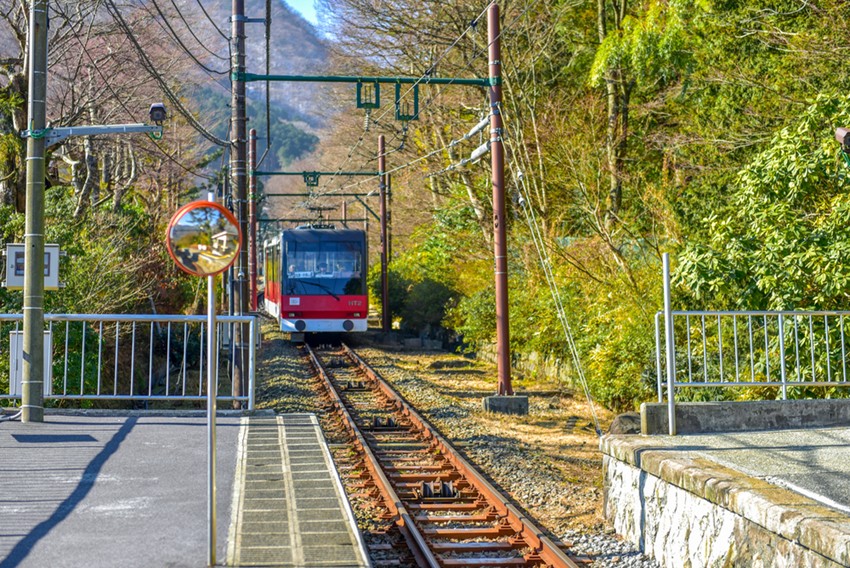 The Hakone Tozan Railway is a steep grade railway connecting the main tourist destinations in Hakone. By taking the train, you can go from Odawara at the foot of Hakone, through Hakone Yumoto which is the gateway to Hakone, to reach Gora, the tourist attraction of Hakone Hot Springs, in about 1 hour.
About Hakone Tozan Railway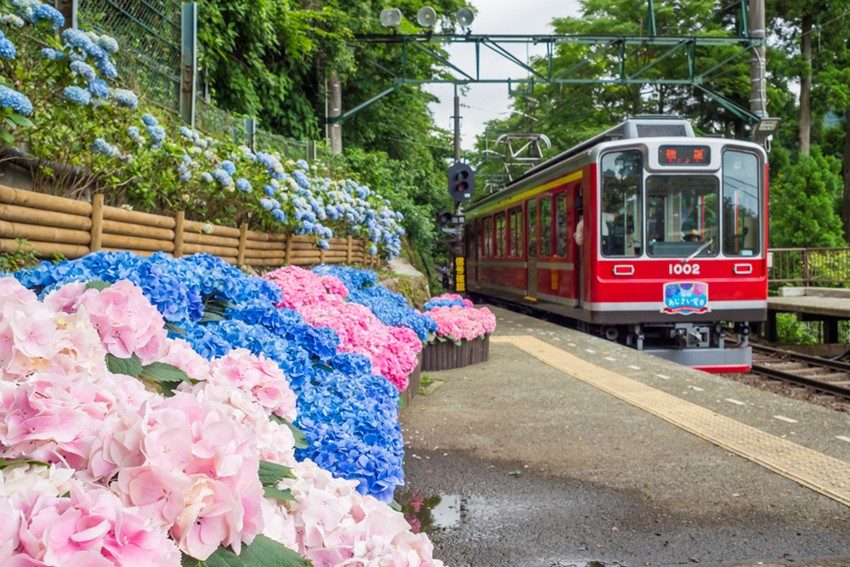 The Hakone Tozan Railway is a well-maintained train that allows you to travel around Hakone's tourist destinations conveniently. It is one of the popular tourist attractions in Hakone as it climbs up Japan's top slope.
To add, the railway is also known as the "Hydrangea Train" because about 10,000 hydrangeas along the Hakone Tozan Railway line are in full bloom each year around the middle of June.
Highlights of Hakone Tozan Railway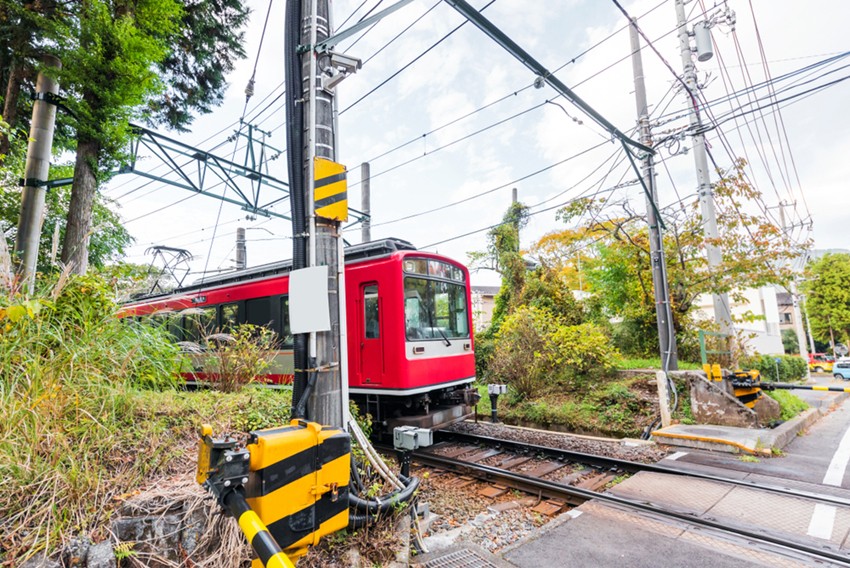 The Hakone Tozan Railway is not only a convenient train connecting the major areas of Hakone, but also has attractions such as the train itself and the landscape that can be viewed during a ride.
Seasonal flowers and scenery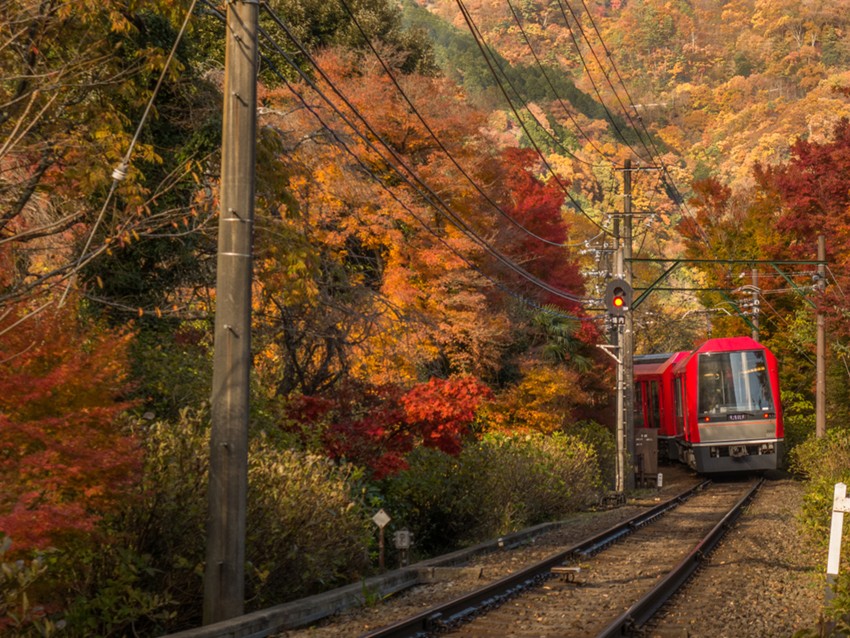 Along the Hakone Tozan Railway, you can see cherry blossoms in spring, hydrangeas in early summer, autumn leaves in autumn and snowy landscapes in winter. This scenery that changes following the season is very beautiful. In addition, the contrast between the red-based train's body and the forest's greenery and flowers is very photogenic. It's a great opportunity to snap some pictures to preserve your precious memories!
Hayakawa Bridge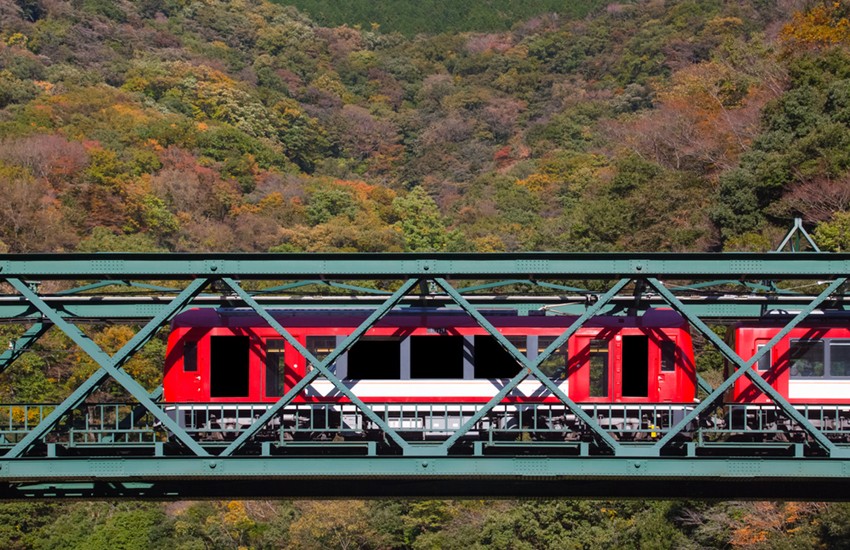 The Hayakawa Bridge is a bridge between Tonosawa and Ohiradai stations. It is the oldest existing railway bridge which was built in the early 20th century. In addition, the Hayakawa Bridge is famous as a tourist spot where you can enjoy a superb view during autumn leaf season. You can overlook the colorful scenery continuing from the foot of the mountain to the summit.
Switchback
Switchback is a system that reverses the direction of travel of a train for climbing steep gradients. It takes place at three places. One of them, Kami-Ohiradai Signal Station, is a popular spot for scenic views of Sagami Bay, Boso Peninsula and the city of Hakone.
Hakone Tozan Railway: Fares and time of travel
If you want to ride on the Hakone Tozan Railway, the "Hakone Tozan Train & Cable Car 1-Day Pass" is recommended. The reason is that you can get on and off freely at any station you want. Then, you will be able to fully enjoy sightseeing along the Hakone Tozan Railway. The ticket costs ¥1,540 (as of April 2019). It takes about 1 hour to go from from Odawara Station to Gora Station by the Hakone Tozan Railway.
Access to Hakone Tozan Railway from Tokyo 
The terminal of the Hakone Tozan Railway is "Odawara Station". If you access Odawara Station from Tokyo, you can arrive in about 1 hour 20 minutes by taking the JR Tokaido Line at Tokyo Station.

Spot information
Spot name: Hakone Tozan Railway (Odawara Station)

Street address: 1-1-1 Shiroyama, Odawara, Kanagawa 250-0045
Access: About 1 hour and 20 minutes going from Tokyo Station by JR Tokaido Line
Wi-Fi: Available (Odakyu Free Wi-Fi (※application))
Language: English, Chinese, Korean
Credit cards:VISA, MasterCard, JCB, AMERICAN EXPRESS, Diners Club International, UnionPay (depends on shops)

[Survey] Traveling to Japan
Recommend