Enjoy the amazing view from Hakone Komagatake Ropeway in Japan!
In the Hakone area of Kanagawa Prefecture, there are mountains where you can see the volcanic topography. One of them is Mt. Komagatake. From the top of the mountain, there is a spot overlooking Hakone and you can enjoy the view by using a ropeway. It's recommended to take a look at the beautiful scenery of Suruga Bay and Mt. Fuji. It takes about 7 minutes to reach the summit via the Komagatake Ropeway. 
Heading For The Summit by Komagatake Ropeway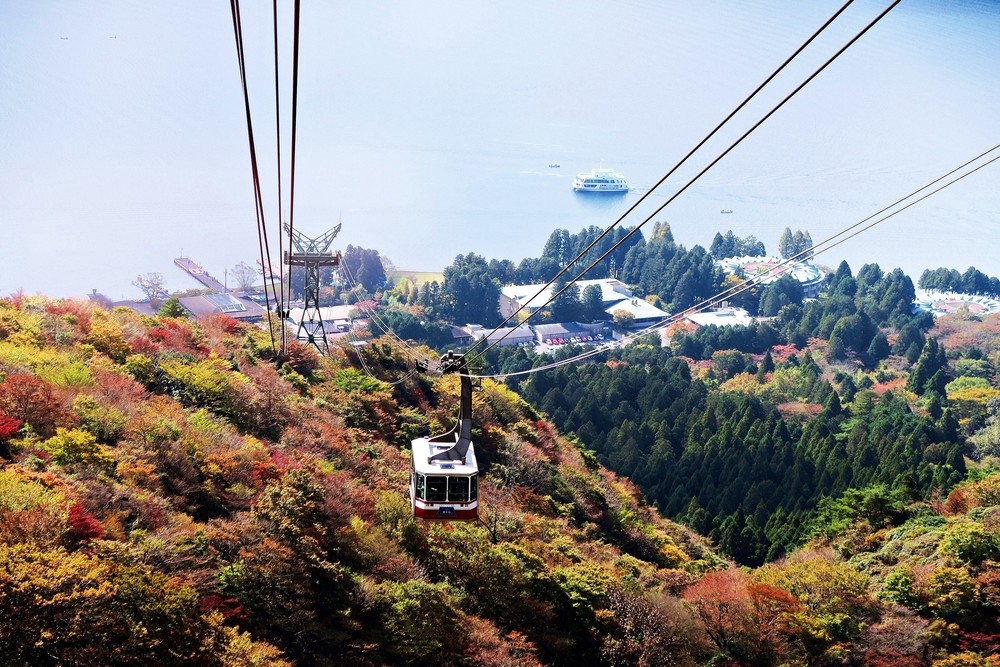 Komagatake is a mountain in Hakone with an altitude of 1,357 m. From the top of Mt. Komagatake, you can see the panoramic view of Lake Ashinoko, Suruga Bay and a superb view of Mt. Fuji. Mt. Fuji at sunset is magnificent and is truly a sight you shouldn't miss. You can reach the summit by using the Komagatake Ropeway. Besides the breathtaking scenery, you can also see rare alpine plants and enjoy the sight of colorful flowers. There is a shrine at the summit of Komagatake which was established long ago. The hiking trail is closed currently (April 2019), so the ropeway is the only way to reach the summit.
Highlights of Hakone Komagatake Ropeway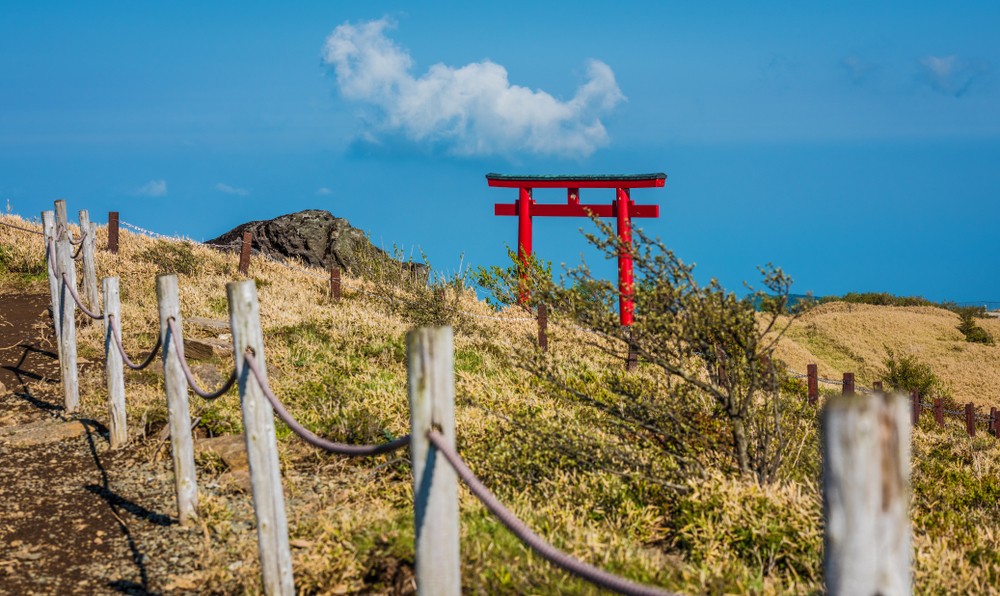 Hakone Komagatake Ropeway is a 1,783 meter long ropeway connecting Hakone-en Station on the shores of Lake Ashinoko to Komagatake Sancho Station. Its service began in 1963 and is the only means of transportation for reaching the summit of Komagatake. It takes about 7 minutes from the lakeside to the summit. You can enjoy beautiful scenery while strolling around the summit. At the top of the mountain, there is an observatory which you can view the landscape of Hakone, Mt. Fuji, Suruga Bay, and Izu Peninsula. Rare alpine plants can also be seen all year round. In addition, there is the original Hakone Shrine known as Hakonejinja Mototsumiya at the summit which you can visit. Night tours which allows astronomical observation are also held for limited time. When the night skies are clear, you can see the starry sky from the summit.

Information of Komagatake Ropeway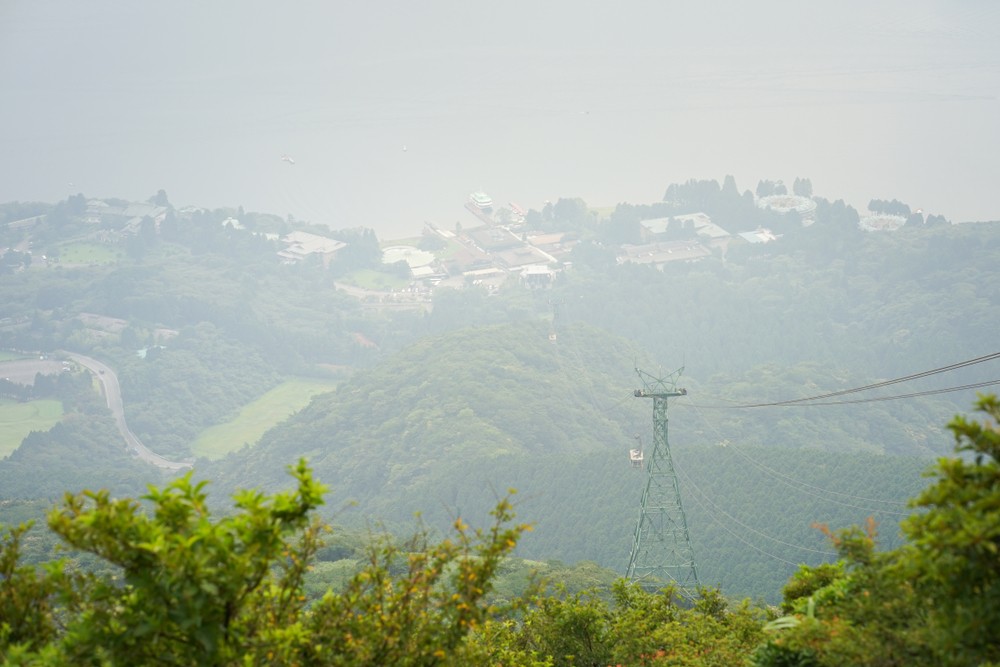 Komagatake Ropeway only offers round trips currently as of April 2019. The round trip fare is 1,600 yen for adults and 800 yen for children. The ropeway runs every 20 minutes from 9:00am ~ 4:30pm (reaches station below at 4:50pm). Extra rides will be added if there is a huge crowd. The journey takes about 7 minutes one way. If the weather is bad such as strong winds or lightning, it may be shut down for safety reasons.

Access to Komagatake Ropeway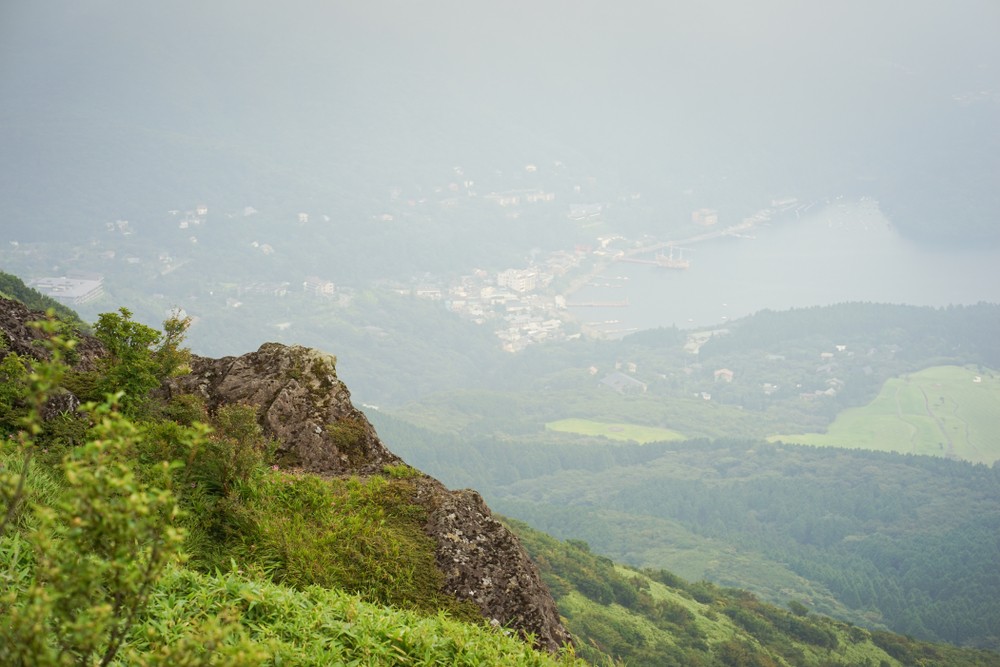 Take the Izu-Hakone bus at Odawara Station (about 80 minutes) and get off at Hakone-en stop.

Spot Information
Spot name: Komagatake Ropeway
Spot address: 139 Motohakone, Hakone, Ashigarashimo-gun, Kanagawa Prefecture
Access: Take the Izu-hakone bus at Odawara Station (about 80 minutes) and get off at Hakone-en
Wi-Fi: Unavailable
Language: Japanese only
Ticket: At stations
Credit cards: Not accepted
[Survey] Traveling to Japan
Recommend