Healthy dishes ~ Chicken Ham ~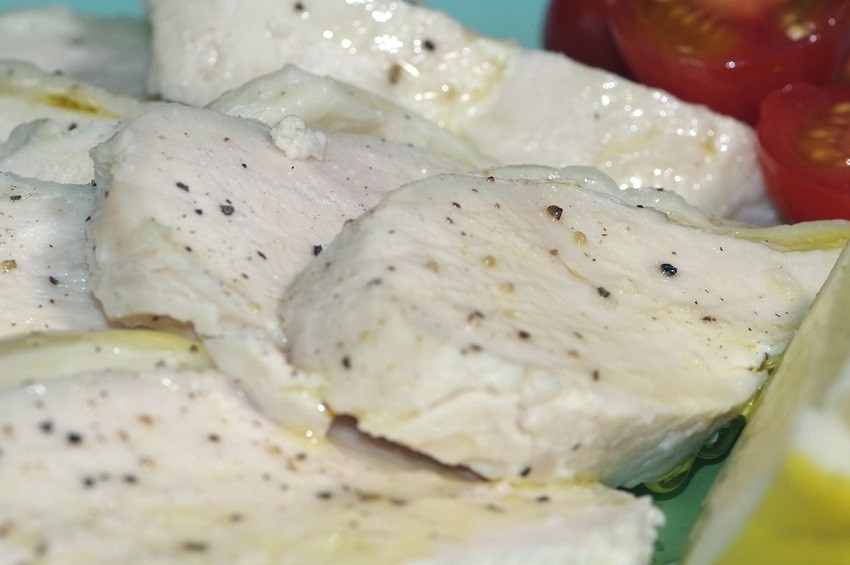 This is a recipe to transform the dry chicken breast meat into a healthy, tasty and moist dish! Please give it a try since all you need to do is boiling it!
Ingredients:
1 chicken breast meat
1 teaspoon sugar
1 teaspoon salt
Pinch of Pepper
Laurier(bay leaf) 2 pieces
<How to make>
Place chicken breast meat and sugar in a plastic bag. Rub the meat gently to spreads the sugar moderately on the meat's surface.

Put in the salt and pepper and rub from the outside of the bag. Then, put the bay leaves into the bag.

Eject out the air from the plastic bag, tie the mouth of plastic bag and put it in the refrigerator for 3 hours.

Place 3 in boiling water.

When the water boils again, wait for another 1 minute and stop the heat. Cover the lid and leave it for over 30 minutes.

Take out from the plastic bag, remove the bay leaves and cut into small pieces. It is completed!

Even though the chicken dishes itself has the taste, but it is delicious to eat it with your favorite sauce too.

Recommend