A Complete Guide to Shopping in Kyoto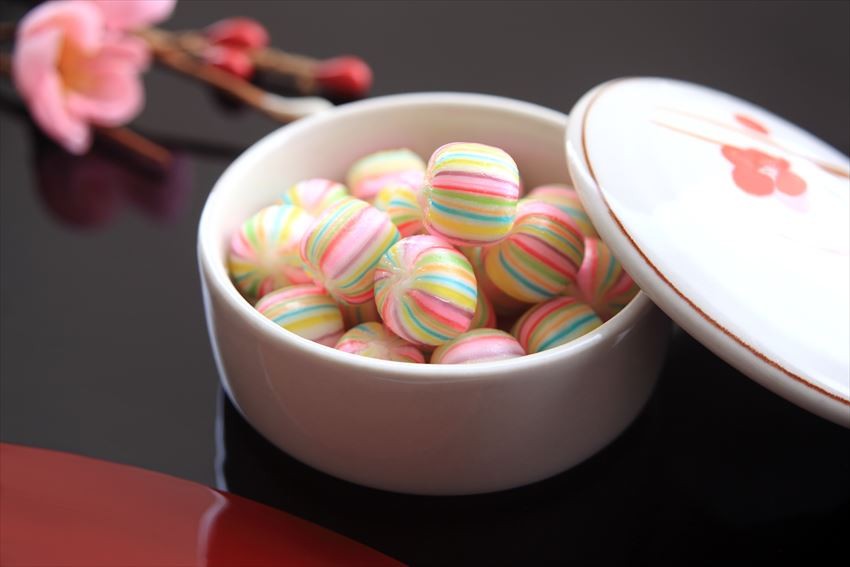 In a city where the old meets new, Kyoto possesses a good mix of traditional and modern shopping. There are great places where you can shop to your heart's content. Whether you're looking for high-end or inexpensive goods, handmade crafts or foodstuff, you'll find what you need.

Kyoto Shopping District
When it comes to indulging in shopping therapy, Kyoto has so much to offer. Hence, in this article, we will talk about shopping at Kyoto Station, Downtown Kyoto, and also suggest a few spots where you can buy inexpensive stuff, clothes, and traditional Japanese arts and crafts. There are so many retail establishments to choose from, so, take your pick!

Kyoto Station Shopping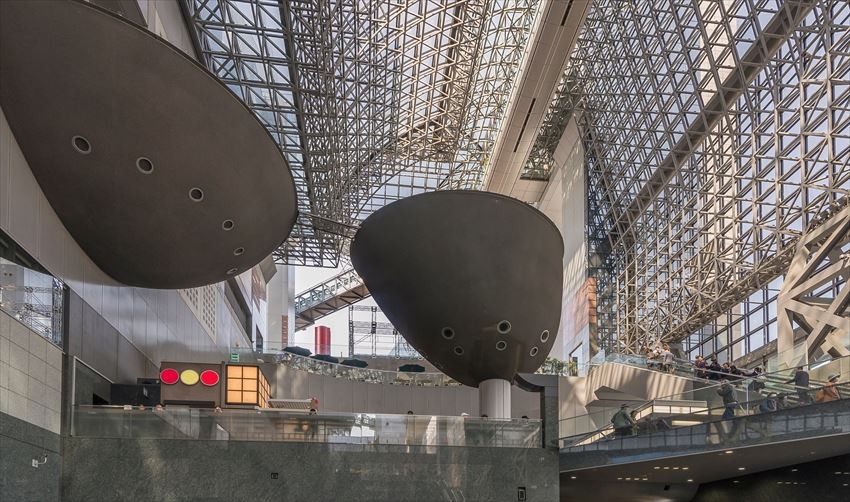 You can do a lot of shopping without leaving Kyoto Station since there are plenty of shops in the building itself, and easily spend an entire day here.

Porta Underground Shopping Mall
Located directly under the bus terminal, Porta contains over 100 shops and restaurants. You'll find an array of ladies' and men's fashions, cosmetics, and more. There are two sections: the west area where the chic boutiques are, and the east area that's mainly made up of shops selling food and souvenirs.

The Cube Shopping Mall
Occupying three floors on one section of Kyoto Station, The Cube offers a decent amount of fashion and accessories, but what stands out the most are the confectionery and gift shops.
Be sure to hit the souvenir market on B1 where loads of items are on sale, which are mostly exclusive to Kyoto, from confectioneries to alcoholic beverag.
JR Kyoto Isetan Department Store
The well-known department store occupies 13 floors (including basement). Goods on offer not only include the latest fashions but also an extensive selection of confectioneries from long-established shops, traditional crafts and so on. There's even a small art museum on the 7th floor - perfect for art lovers.

Spot information
Spot name: Kyoto Station

Street address: Higashishiokoji Kamadono-cho, Shimogyo-ku, Kyoto

Access: About 5 minutes' walk to Porta, 3 minutes' walk to The Cube, and 4 minutes' walk to JR Kyoto Isetan

Downtown Kyoto Shopping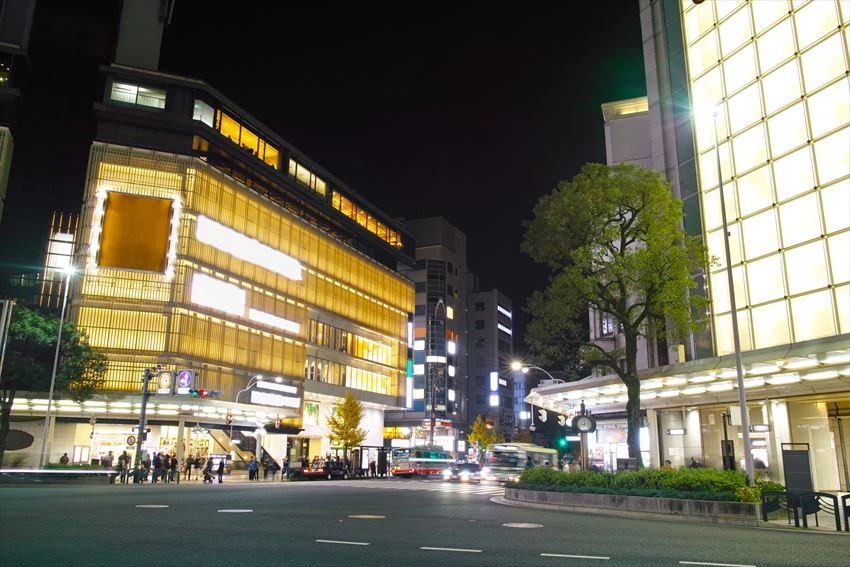 Downtown Kyoto is the best place to shop, as there are numerous large department stores, a plethora of small shops, and some famous shopping arcades all within close proximity of each other.
If you're interested in going to department stores, then consider Daimaru and/ or Takashimaya. Just 700m apart from each other, both of them carry a huge collection of imported brands that includes the latest trends, accessories, various homegoods, and lots more.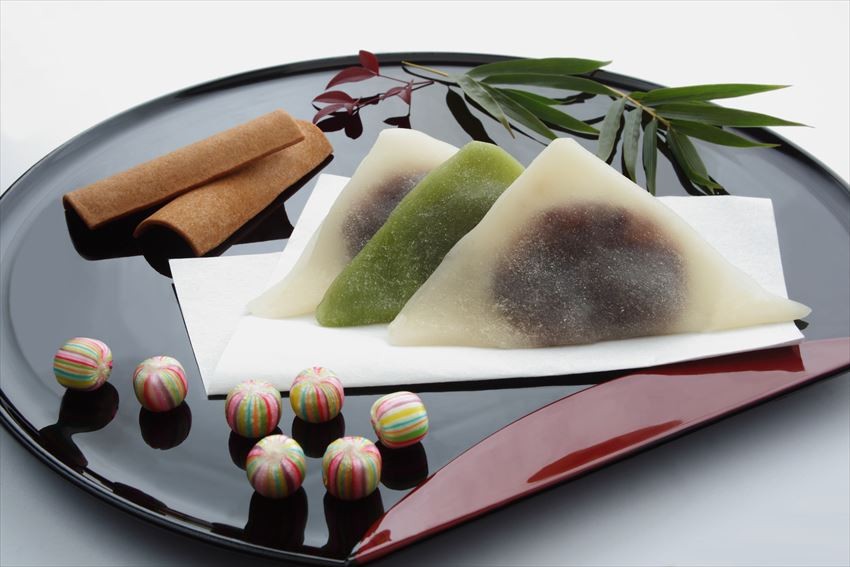 Do check out their very impressive basement food floors. You'll have an incredible range of delicacies to choose from, including wagashi (traditional Japanese sweets) and teas, among many others.

If you're in want of unique Japanese arts and crafts, then look into Morita Washi and Kamiji Kakimoto for washi (Japanese handmade paper) and Zohiko Lacquer Shop for some of the finest lacquerware.
Spot information
Spot name: Daimaru Kyoto

Street address: 79 Shijo-dori, Takakura Nishiiri Tachiurinishimachi, Shimogyo-ku, Kyoto 600-8511

Access: About 1 minute-walk from Karasuma Station, and 2 minute-walk from Shijo Station

Spot information
Spot name: Takashimaya Kyoto Store

Street address: 52 Nishiiru Shincho, Shijo-dori Kawaramachi, Shimogyo-ku, Kyoto 600-8520

Access: About 1 minute walk from Kawaramachi Station

Cheap Shopping in Kyoto
Sometimes, some of the best places for you to obtain inexpensive stuff are the shopping arcades. So, make sure to hit these places:

Nishiki Market
Also known as Kyoto's Kitchen, this historic retail market offers so many Kyoto specialties. You can find all sorts of food related things here, from fresh seafood and produce to Japanese sweets and also handmade kitchenwares.

Spot information
Spot name: Nishiki Market/ Nishiki Ichiba

Street address: Nakagyo-ku, 604-8054 Kyoto

Access: About 10 minutes' walk from Shijo Station, and 2 minutes' walk from Shijotakakura Bus Stop

Teramachi Shopping Arcade
Teramachi is filled with general clothing shops, bookshops, and art galleries. Catered to temple-goers, you can find religious goods like prayer beads, Buddhist sculptures, incense and loads more. Other products unique to Kyoto are available too.

Spot information
Spot name: Teramachi Shopping Arcade

Address: 232 rakucho Nakagyo-ku, Kyoto-shi, Kyoto-fu 604-8071

Access: About 3 minutes' walk from Shijokawaramachi Station, and 10 minutes' walk from Shijo Station

Shinkyogoku Shopping Arcade
Shinkyogoku is packed with shops selling clothes and souvenirs. Attracting a younger crowd, there are even game arcades and a cinema. Definitely come here if you're searching for affordable gifts!

Spot information
Spot name: Shinkyogoku Shopping Arcades

Street address: Takoyakushi Shinkyogoku, Higashigawamachi, 604-8046 Nakagyo-ku, Kyoto

Access: About 5 minutes' walk from Shijokawaramachi Bus Stop, and 10 minutes' walk from Shijo Station

Clothes Shopping in Kyoto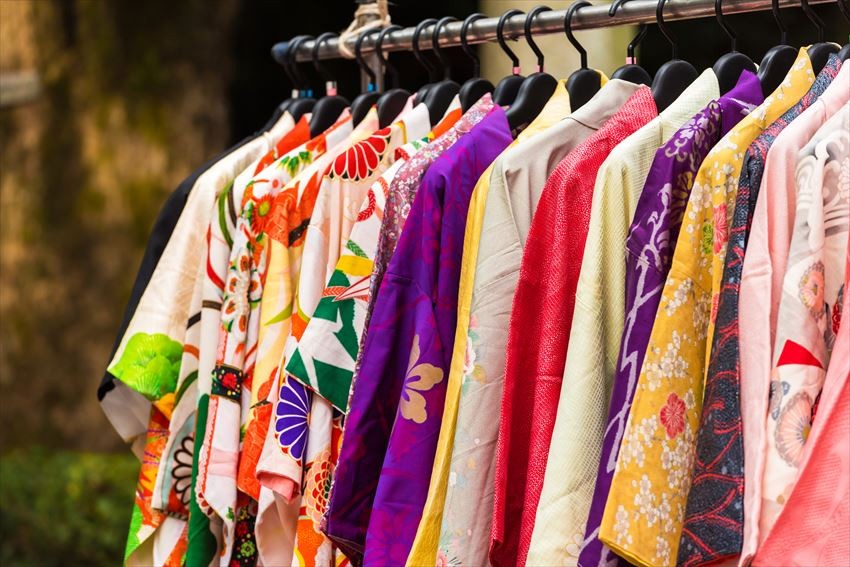 There are many places to go shopping for clothes in Kyoto, be it traditional or modern, sophisticated or casual, there's something for everyone. Though, instead of just going to the usual department stores or famous fashion retailers, why not consider some of the more local options.

Close to Kawaramachi Station, is a row of individual SOU・SOU shops. Each one caters to different customers, selling clothes that can't be bought anywhere else. There's SOU・SOU kikoromo, which carries a range of kimono-design-inspired clothing for women. The garments are fun and colourful, suitable for the fashion-forward.

For the men, there's SOU・SOU keii, whose garments are also inspired by kimono designs, meant for those who dare to be different. And if you fancy acquiring a kimono/ yukata, then you'll be delighted to know that both shops have complete sets for sale.

Spot information
Spot name: SOU・SOU

Street address: 583-3, Nakanocho, Nakagyo-ku Kyoto-shi, Kyoto, 604-8042

Access: About 2 minutes' walk from Kawaramachi Station
[Survey] Traveling to Japan
Recommend