[Kyoto's Ceramics] MAKE, LOOK, and LEARN! Introducing a Day Trip Sightseeing Plan in Kimono
Kyoto is known for historic shrines and temples. Also, this city is famous for ceramics which is called "Kyo-yaki (京焼)". This time, a local writer will introduce a day trip sightseeing plan which you can try to make ceramics wearing a kimono. In this sightseeing plan, you will visit a rental kimono store "Yume-Kyoto (夢京都)", "Kyoto Ceramic Center (京都陶磁器会館)" where you can learn about "Kyo-yaki", and "Chawan-Zaka(茶わん坂)" which is the street lead to Kiyomizu Temple(清水寺). You can enjoy the world of ceramics with this tour.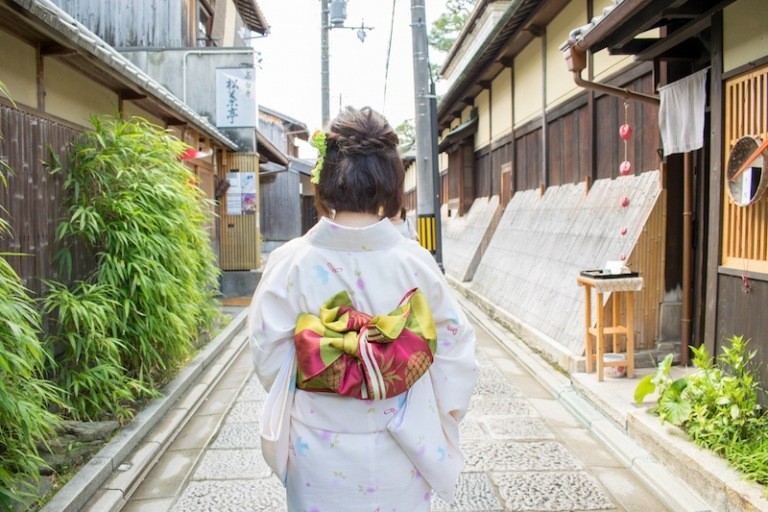 What kind of impression do you have towards Kyoto?
Hello everyone, I am Yukigao, and I live in Kyoto.
Kyoto is Japanese ancient capital, and this city is well-known with a lot of historic buildings, beautiful cherry blossom and fall colors. Temples, shrines, Kamo River, Arashiyama . . . almost everywhere in Kyoto is sightseeing spots.
But, do you know that Kyoto is also a city with good ceramics?
This time, I will introduce a day trip sightseeing plan that you will enjoy Kyoto's ceramics.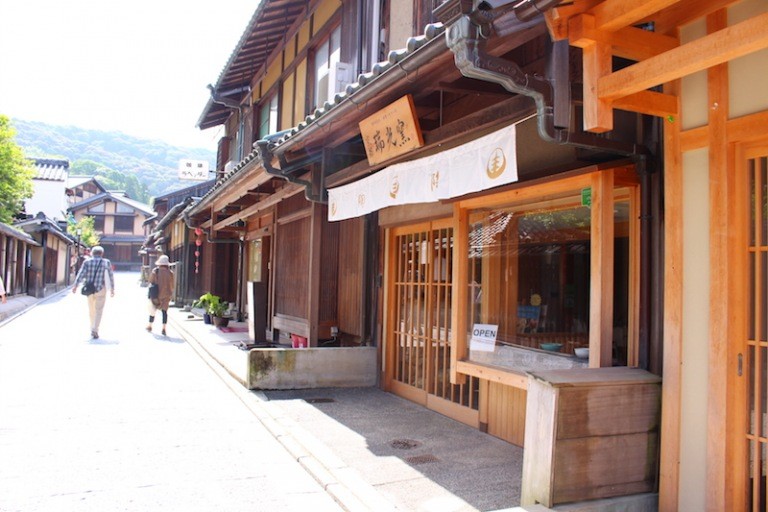 Enjoy ceramics lesson with wearing a kimono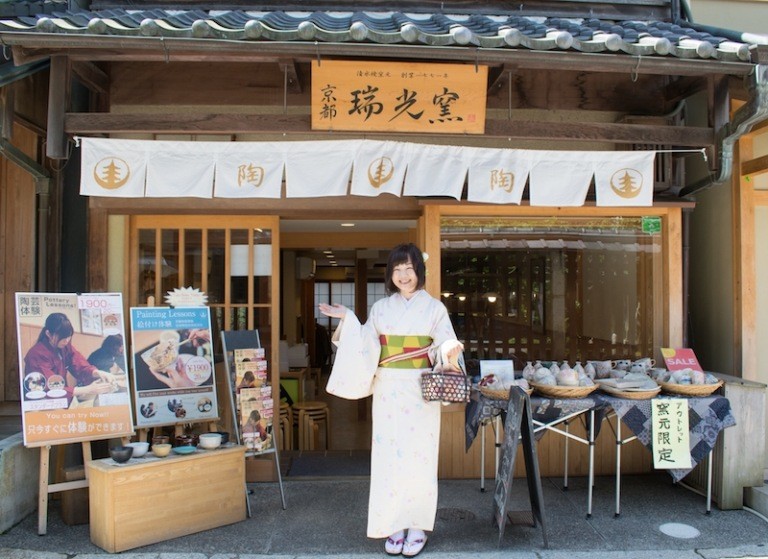 My outfit goes well with the townscape of Kyoto, right?
There are a lot of electronic potter's wheel inside of the store.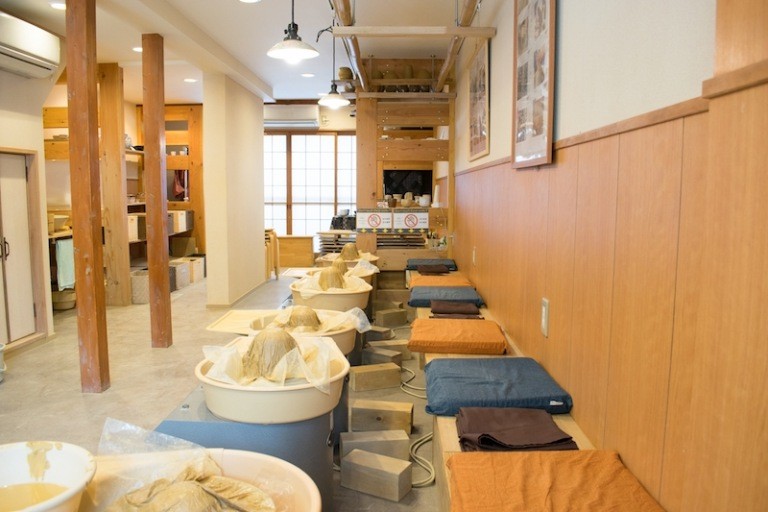 At this time, I will make a cup with using this electronic potter's wheel.

"But, kimono may get dirty, if I make a ceramic wearing kimono…."
You might think like that. But, don't worry. They have an apron, to so you can protect your kimono from getting dirty.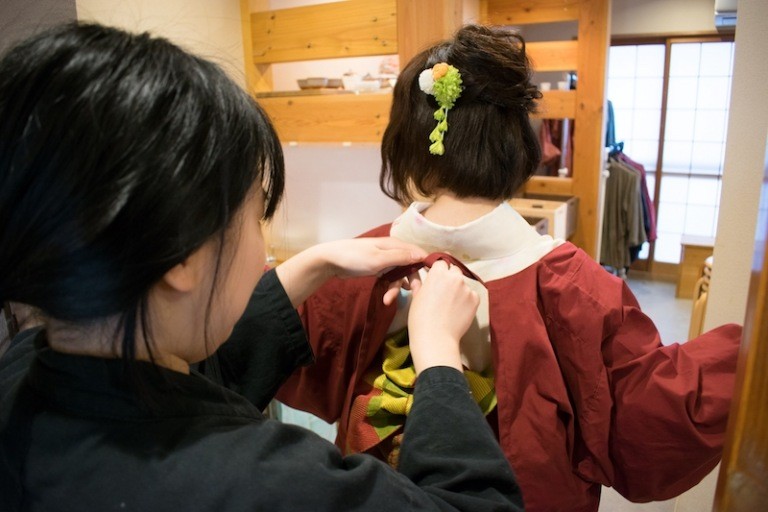 (Actually, I can't wear it by myself though. . .)
After getting ready, I took a lesson from the artist.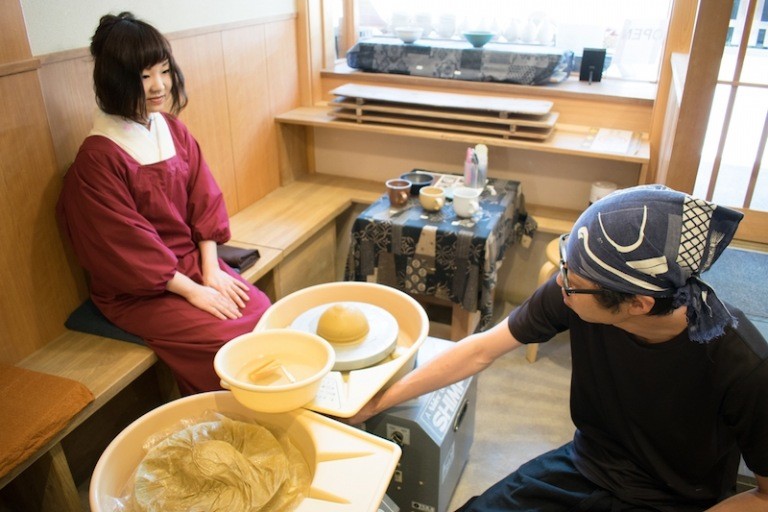 It is not like just letting me to make a ceramic after a brief explanation, but the artist makes a foundation for me, so I can enjoy making it without worrying even though I do not have any experiences.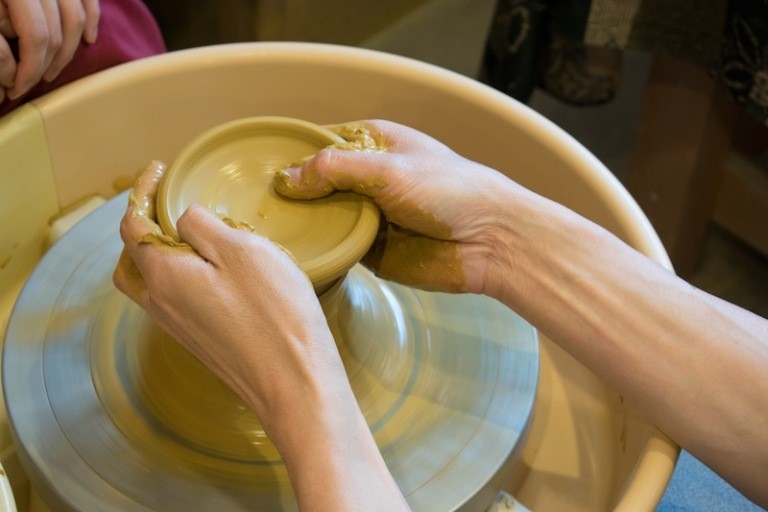 The artist can manipulate clay freely. That's amazing.
When the foundation of ceramic is ready, then it was my time to touch the clay for the first time.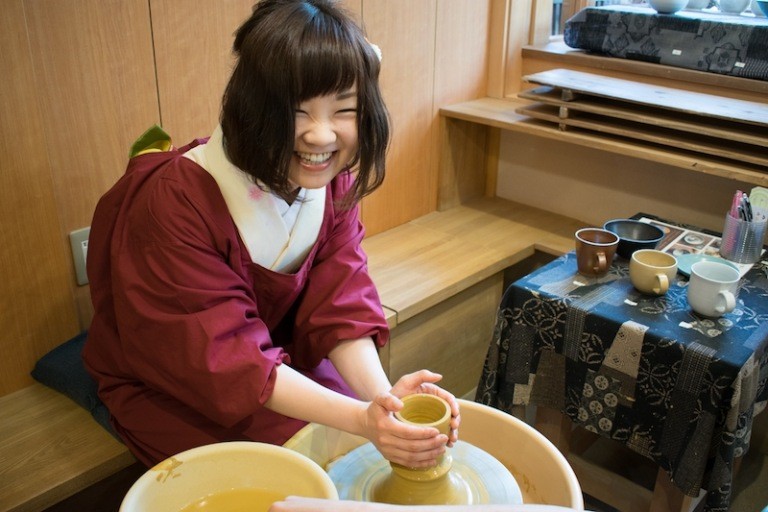 "It feels so good!!"
The clay is smoothly moving in my hands. I enjoy the feeling of clay first, before actually making the shape of a cup.
Then, I start to shape the cup.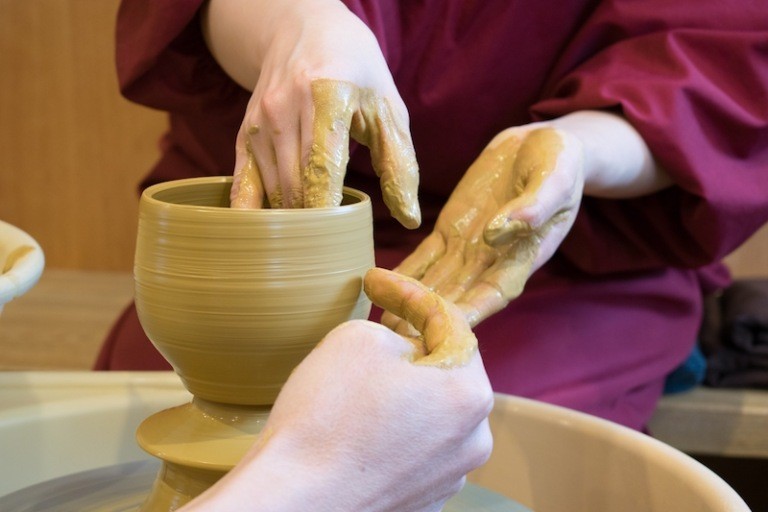 I am changing the shape of clay slowly but surely.
I am making a cup while receiving advices from artist like "Let's enlarge this part a little bit more".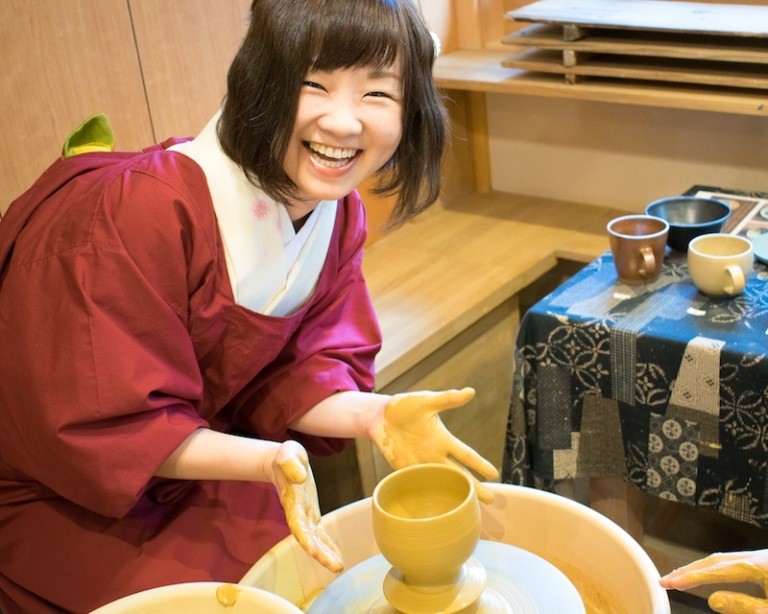 There you go, it is done!
It only took me 15 min to complete a ceramic.
It might take a little bit more, if I had strong preference about the shape when I made it.
This the all process of the lesson.
It takes around one month until my ceramics is completed because it has to be dried up, polished, and baked.
All I need to do after making the shape is to decide "the color of the ceramic" and "the signature to put at the bottom of the cup".
I cannot wait until my ceramic will arrive!
By the way, this "Kyoto Zuikougama(京都 瑞光窯)" is located at the great location which is in front of the Yasaka no Tou(八坂の塔). You can take a picture with "Yasaka no Tou" like the picture below.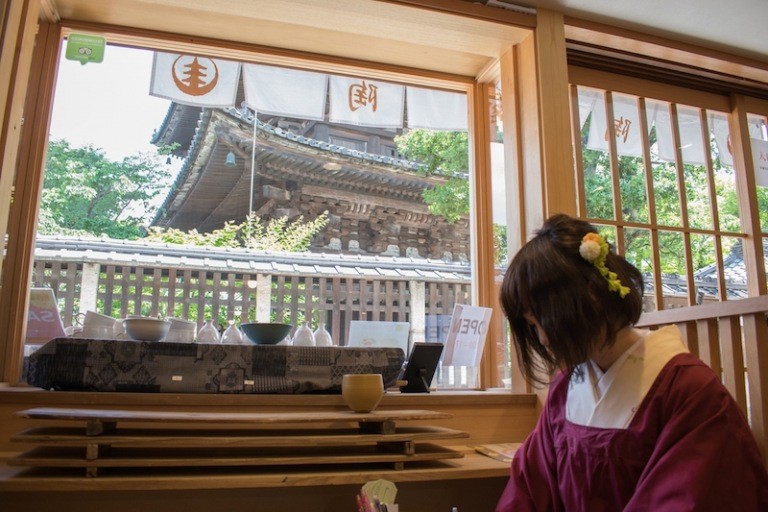 This basin is also made here.
This cute painting and shape makes me happy although I just use it to wash my hands.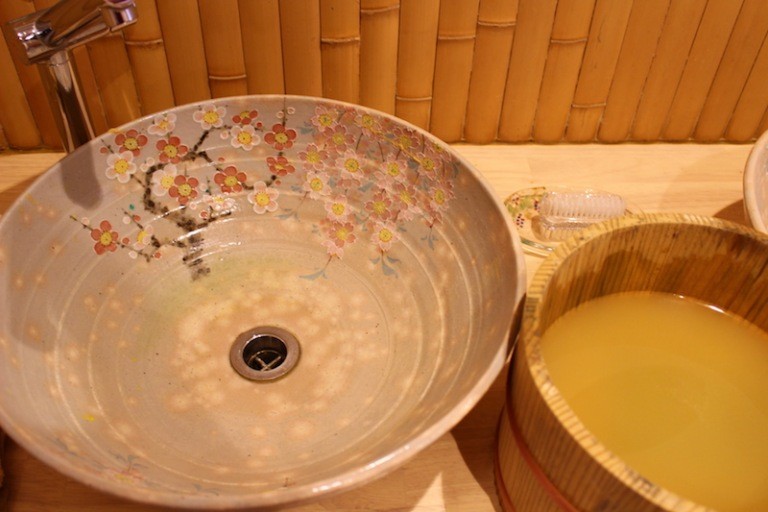 This store also sells ceramics too, so if you find something you like, then you can buy them too.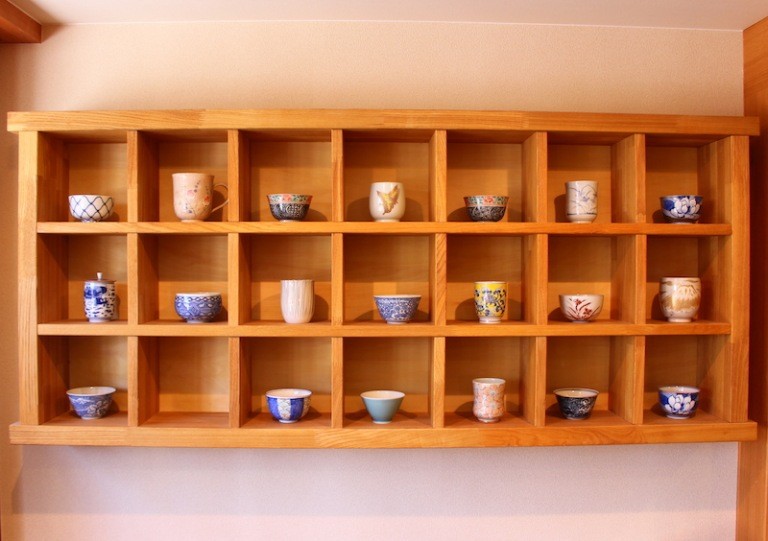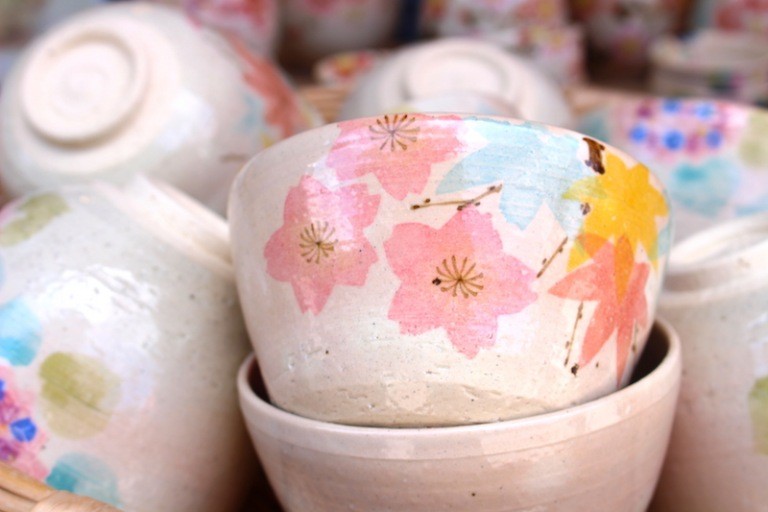 All of their products are delicately beautiful ceramics.
You will have the desire to check this store out, even you are not joining any lesson here.
Kyoto Zuikougama at Kiyomizu Temple (京都瑞光窯 清水寺店)
Let's rent a kimono with hair set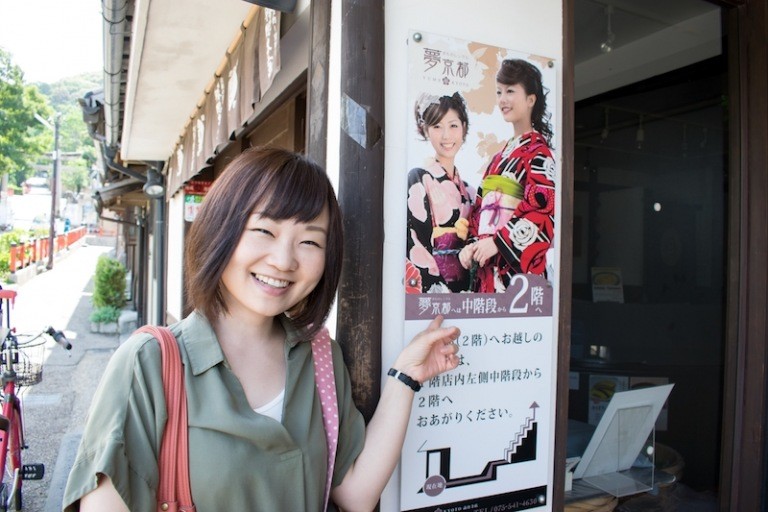 It takes 5 min by walk to get to rental kimono store "Yume-Kyoto (夢京都)" from "Zuikougama".
I go to the second floor to get dressed and get my hair done.
Hair set is optional which costs ¥1500(without tax) additionally.
They have a lot of kimonos in the store. I am so excited.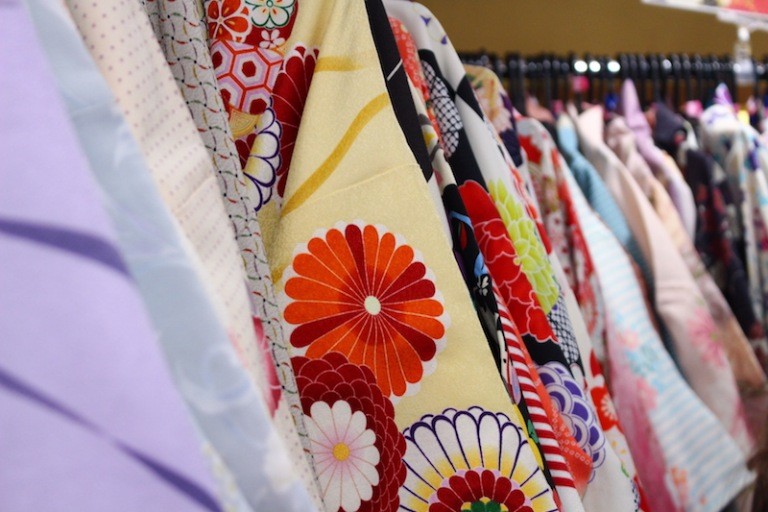 The kimono can be selected from the collection according to the package you choose.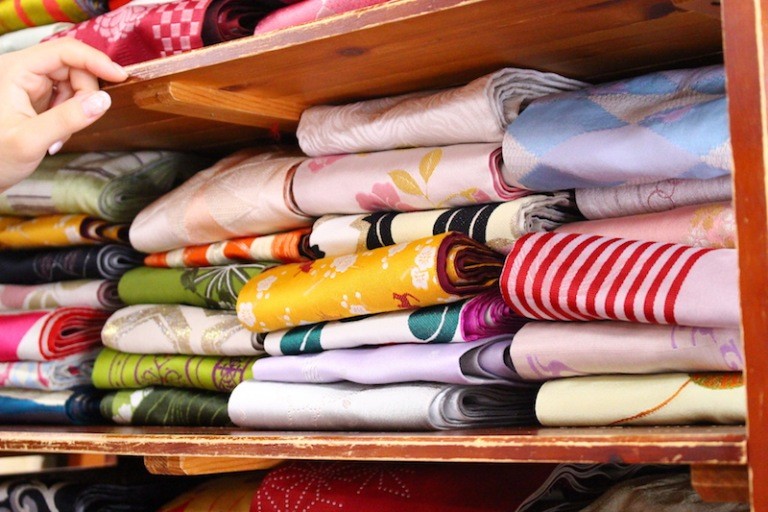 The shop assistant chooses few obis (帯, belt for kimono) for my kimono, and I choose from those.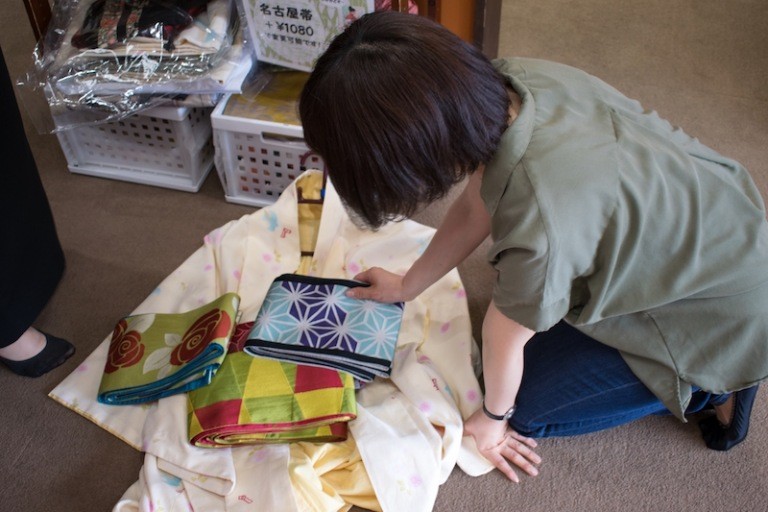 It takes few minutes to decide one obi from the choices.
Now, I get dressed in kimono and obi that I chose.
After that, I get my hair done.
Thy did a great job for both of them.
It took only 15 min to get dressed and 15 min to get my hair done.
It does not take so long, so I do not need to be worried about my schedule.
And, here is the final look.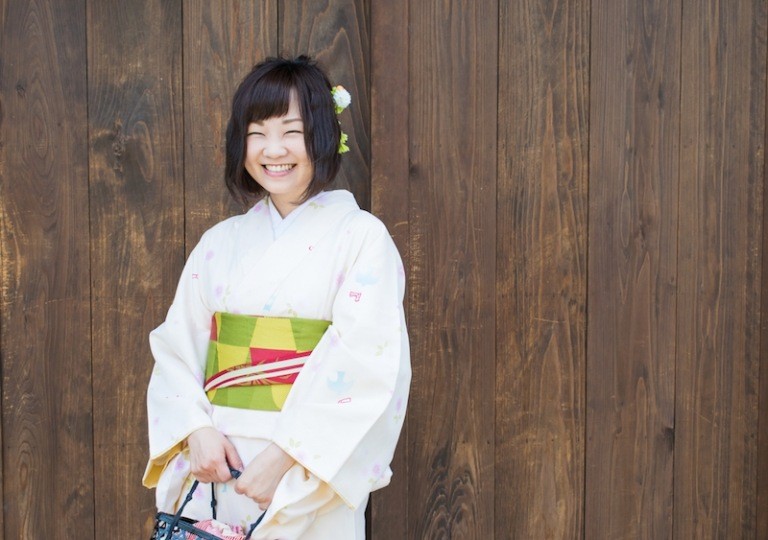 It looks like I am used to wearing a kimono although I seldom wear it.
They set my short hair so cute.
It cost additional fee, but this is totally worth to pay the extra!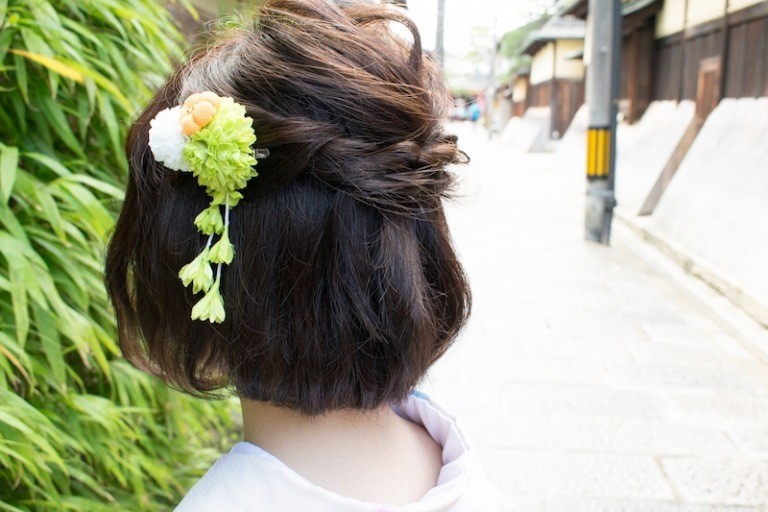 Yume-Kyoto at Koudai Temple
Address: 2F Masuya 5-362 Masuya-cho, HigashiIri Shimogawara, Minamimon-dori, Kodai-ji, Higashiyama-ku, Kyoto

Phone: 075-541-4630

Website: http://kyoto-kimonorental.com/

Learn more about "Kyo-yaki" at Ceramic Center!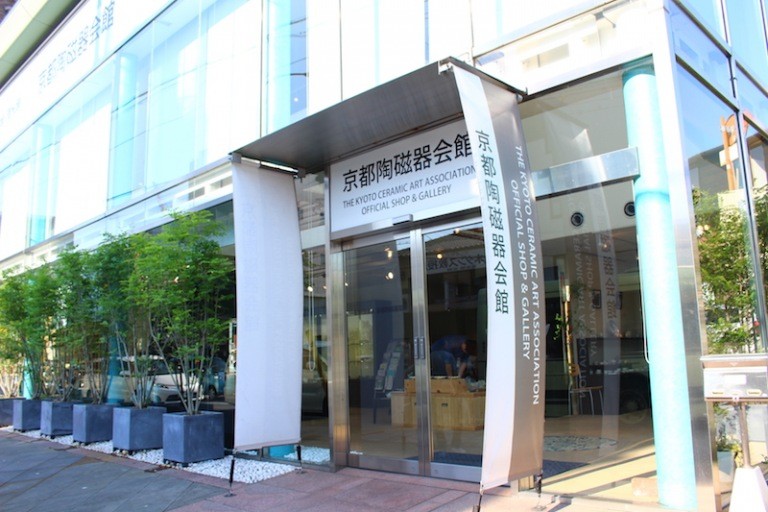 After enjoying making the ceramic, some questions about Kyoto's ceramics comes to my mind.
"What does Kyo-yaki indicate?"
There are a lot of ceramics named "XX-yaki" in Japan, and in Kyoto, it is called "Kyo-yaki".
What is the characteristics of "Kyo-yaki"?
So, I visit Kyoto Ceramic Center (京都陶磁器会館) to learn more about "Kyo-yaki!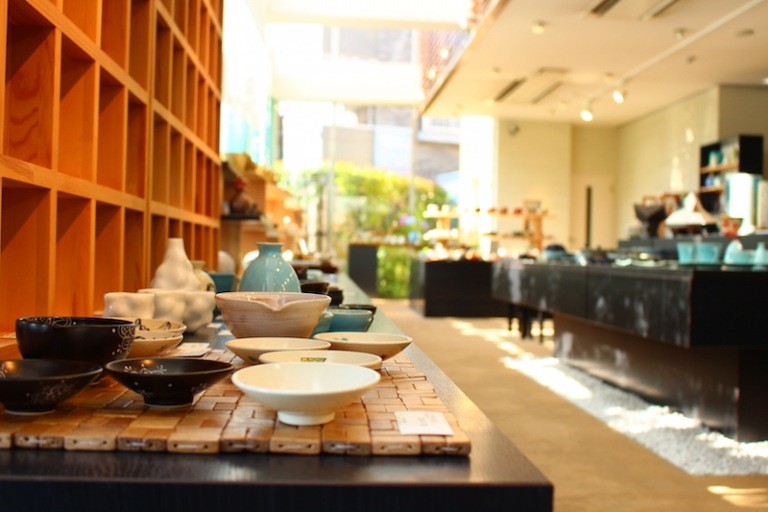 Entering this modern building, you can find ceramics in many different shapes.
Items displayed here are not only for looking, but these ceramics can be purchased too.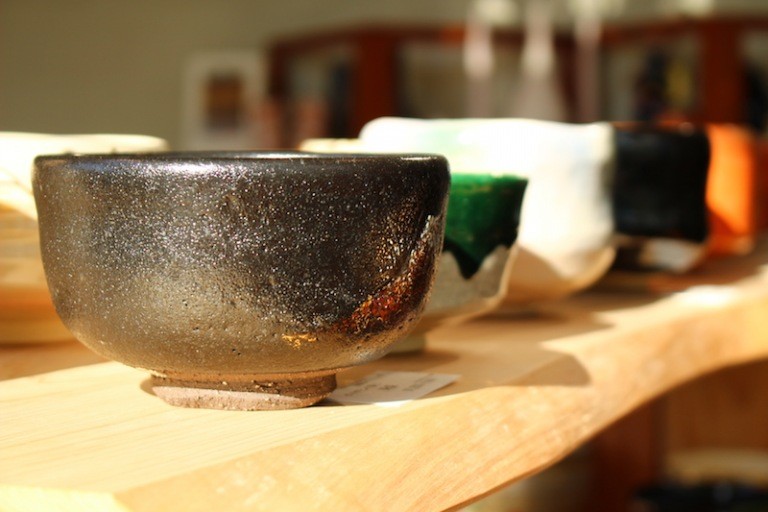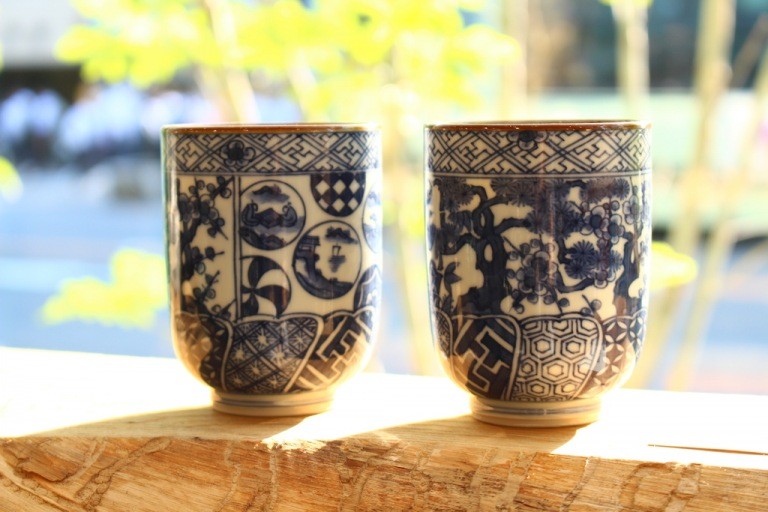 Rugged but nicely designed matcha bowl, delicately painted mug cup . . . all of them are so beautiful.
There are many various shape and color within "Kyo-yaki".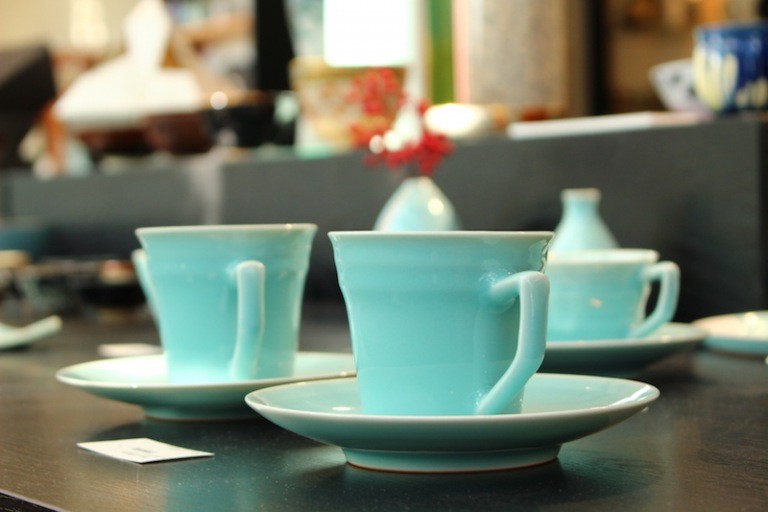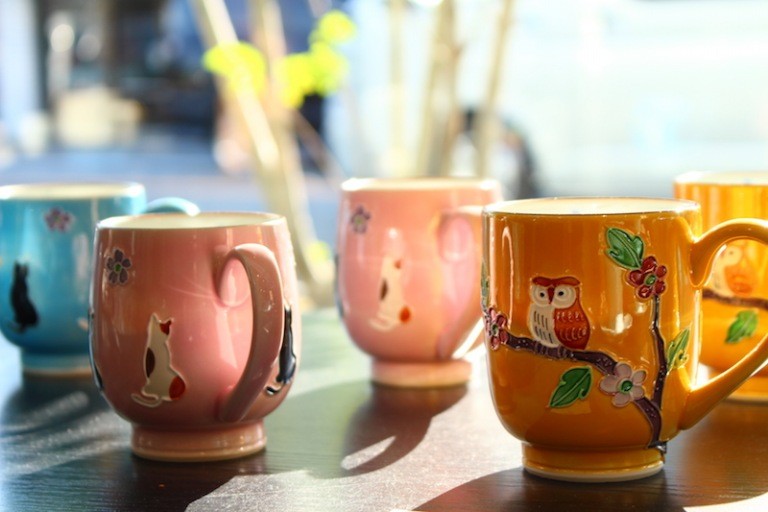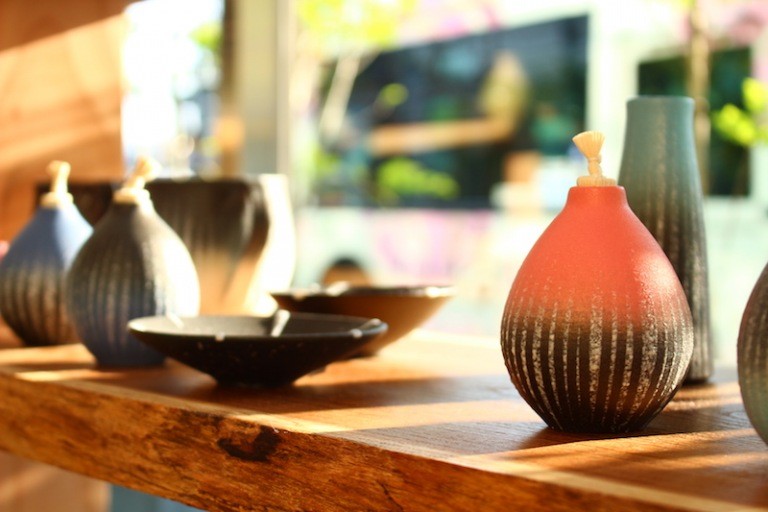 Surely, every ceramic is beautiful but all of them have a totally different characteristic.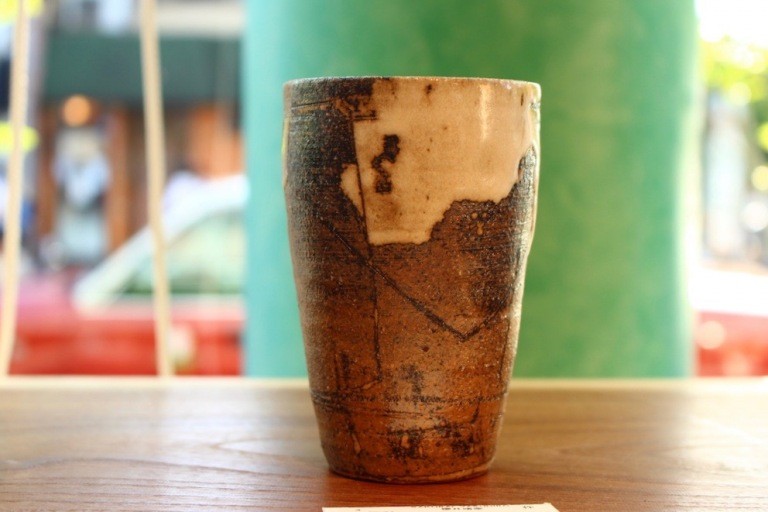 In this Ceramic Center, you can learn many different "Kyo-yaki" made by various modern artists. At the 1st floor, there are some ceramics-related demonstrations going on. At the 2nd floor, there are some exhibitions by ceramic artist held too. You will not get bored in this place even after visiting this place for many times. Also, the entrance fee is free, so why don't you go this center when you go to Kyoto?
*Usually, taking pictures are prohibited in this building. However, I got special permission to take pictures for this article.
Kyoto Ceramic Center (京都陶磁器会館)
住所:京都市東山区東大路五条上ル

電話番号:075-541-1102

Let's feel "Beauty of usage" at Kawai Kanji's memorial museum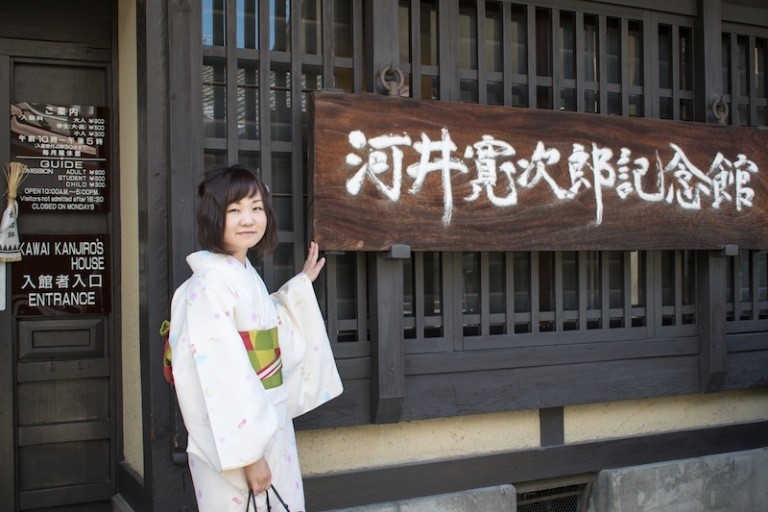 This place was the house for the ceramic artist, Kawai Kanji. He learned about ceramics in Tokyo before coming to Kyoto. He continued to do research and make ceramics when he was here.
He is one of the most important figures to learn about Kyoto's ceramics.
When I enter to this memorial museum. . .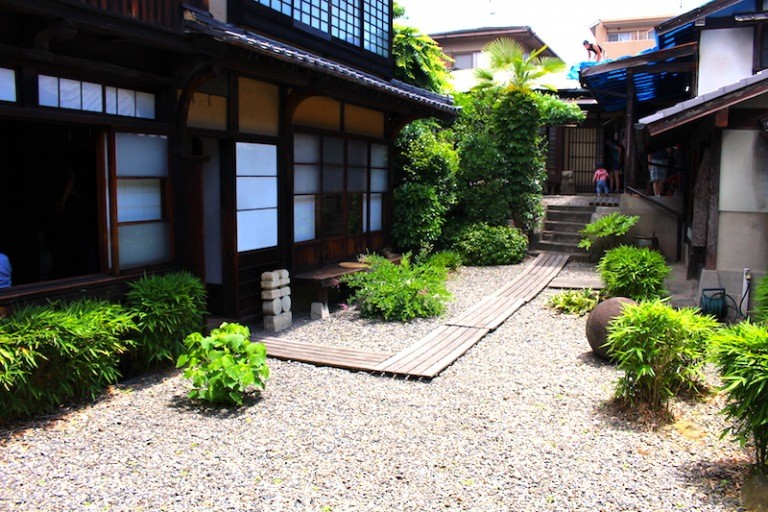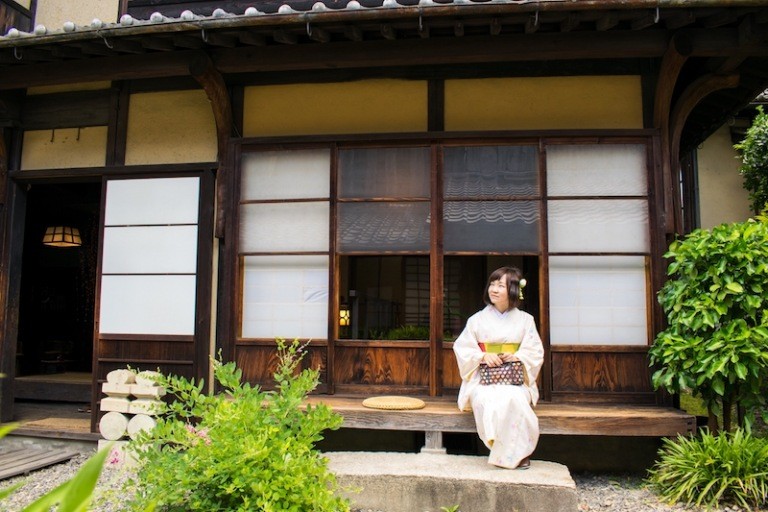 When I sit down on the veranda, it feels like I am traveling into the past.
Kawai Kanji's Memorial Museum
Address: 569 Kanei-cho

Gojozaka Higashioji Nishiiru, Higashiyama-ku, Kyoto

Phone: 075-561-3585

Website: http://www.kanjiro.jp/

Let's ceramic shop-hopping at Chawan Zaka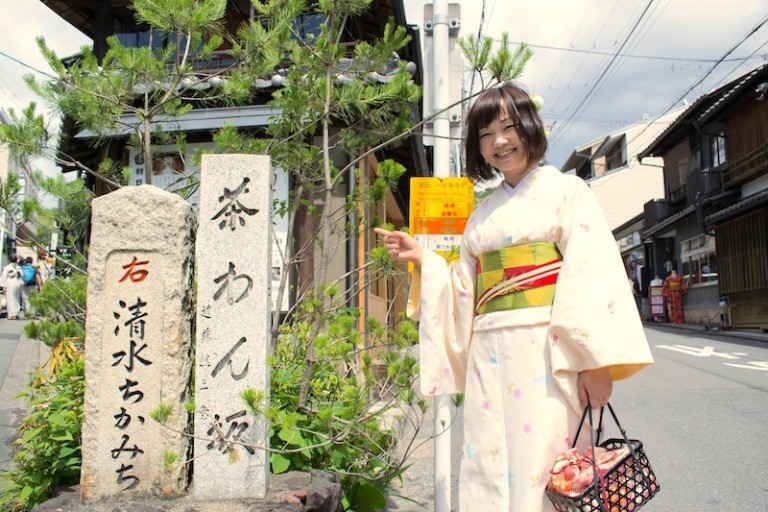 After getting some rest at cafe, now I will enjoy ceramic shop-hopping at Chawan Zaka(茶わん坂)!
Chawan Zaka is one of the streets which connect to Kiyomizu Temple.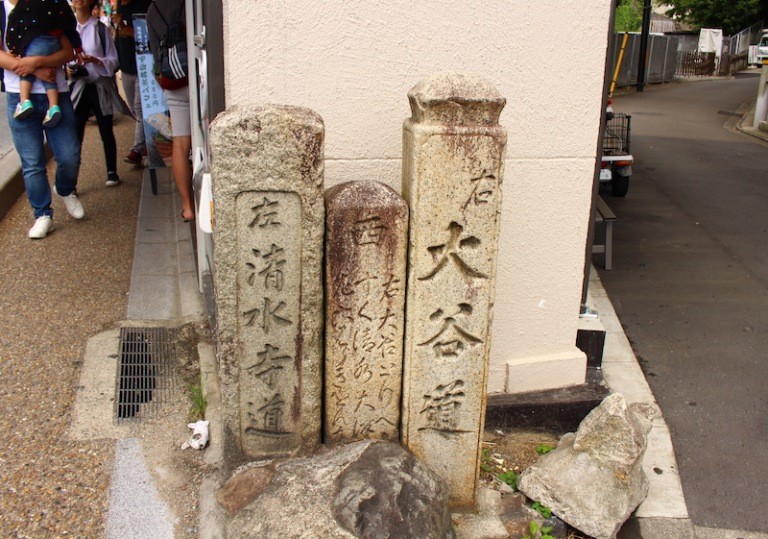 When I go up this Kiyomizu Temple street a little bit . . .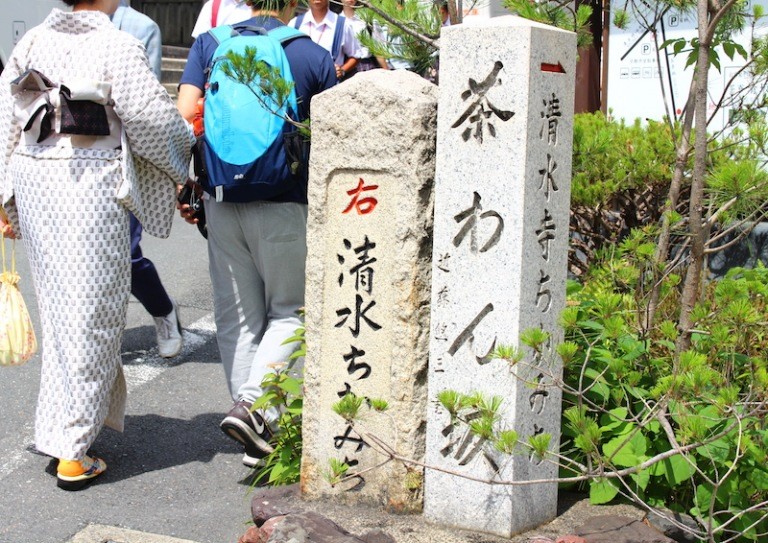 A direction bard of Chawan Zaka appears when I came to a fork in the road.
Left street is crowded by the people who are going to Kiyomizu Temple, but the right street "Chawan Zaka" is less crowded. As the name suggests, there are a lot of ceramics stores in this street, so this is the best place to enjoy shopping ceramics!
Going down the street, and you can find many ceramics displays in front of stores.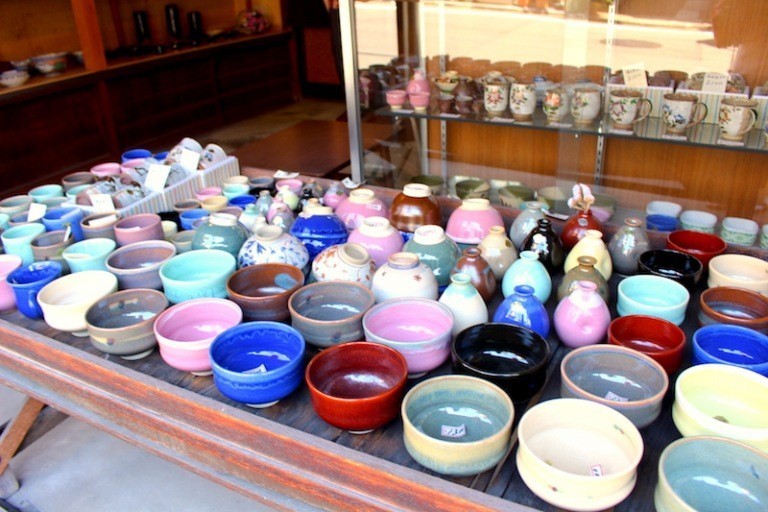 If you looking at ceramics carefully, then you may find some hidden treasures?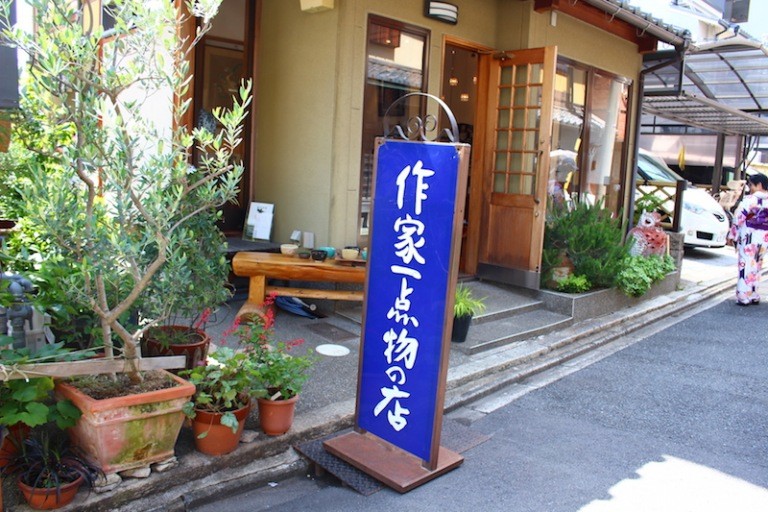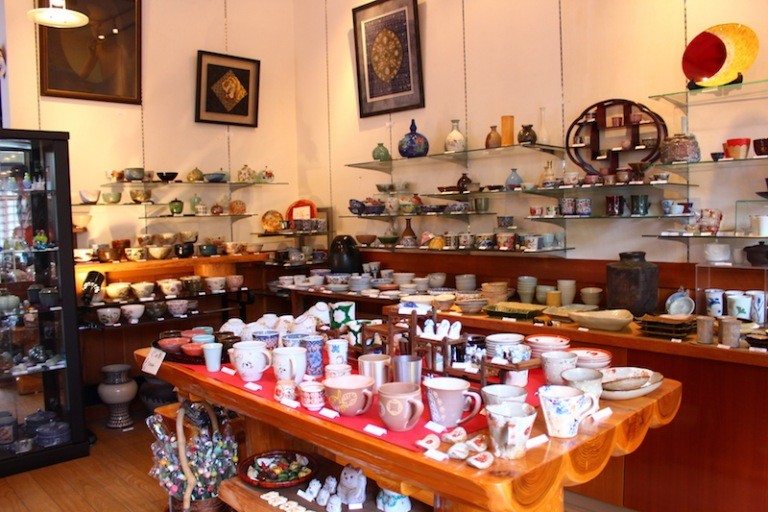 Most of ceramics are made by artist, so they are one of a kind, and looks different to each other.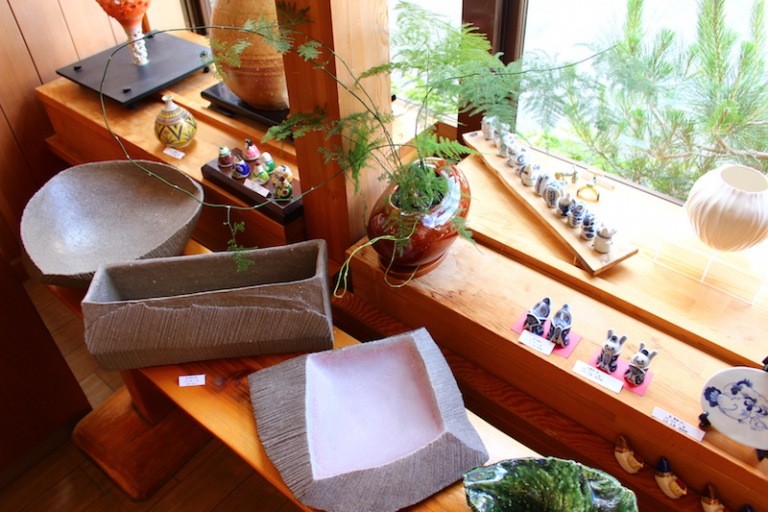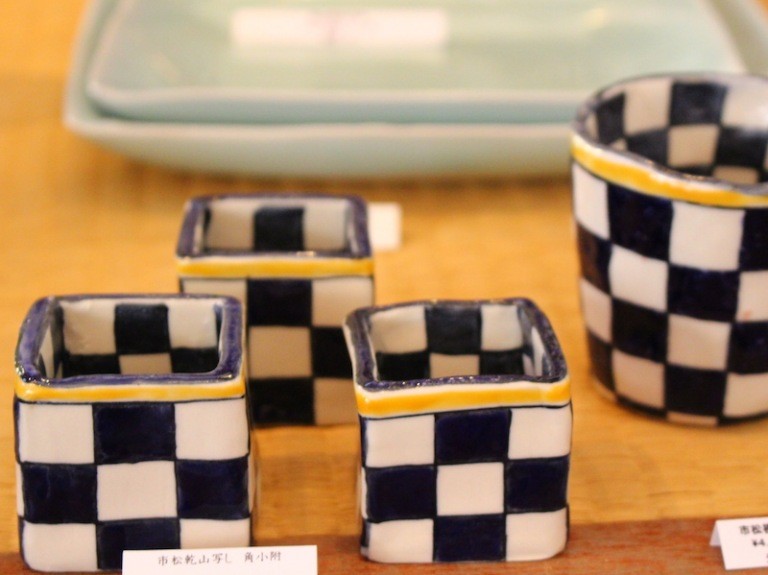 The ceramics sell in this store are made by the artists who trained around this area.
Anyone who wants to have a different ceramic than the others should visit this store and find he or her favorite ceramics. 
Arts Yasuki(アーツ安木)
Address: 6-583-135 Gojoubashi Higashi, Higashiyama-ku, Kyoto

Phone: 075-533-0250

Email:

[email protected]



The next store I find is "Tougorou (東五六)", which sells daily use tableware and art works.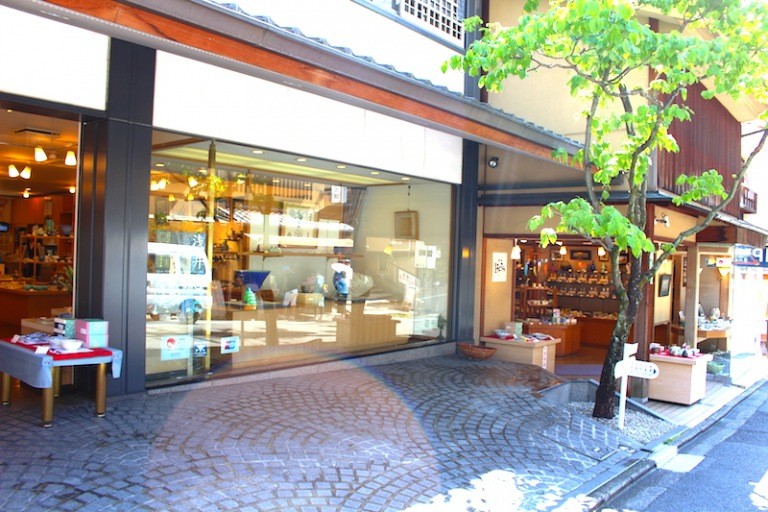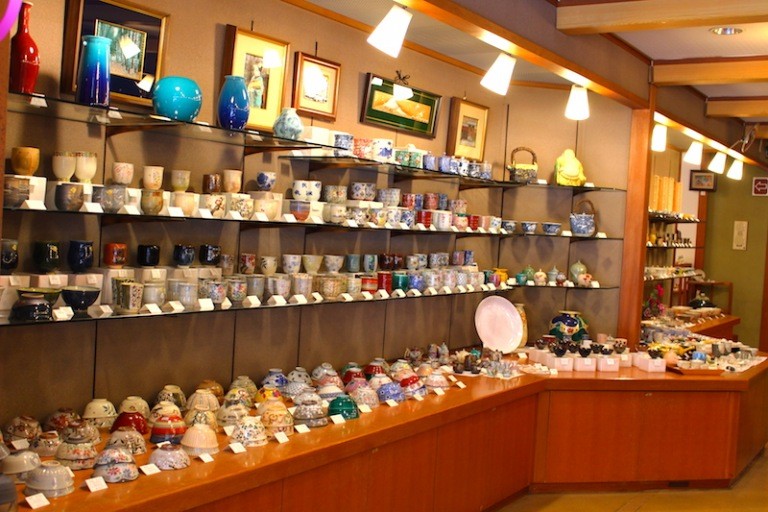 There is a lot of tableware at the store on the right side, and the store on the left side has a lot of art works and one of a kind.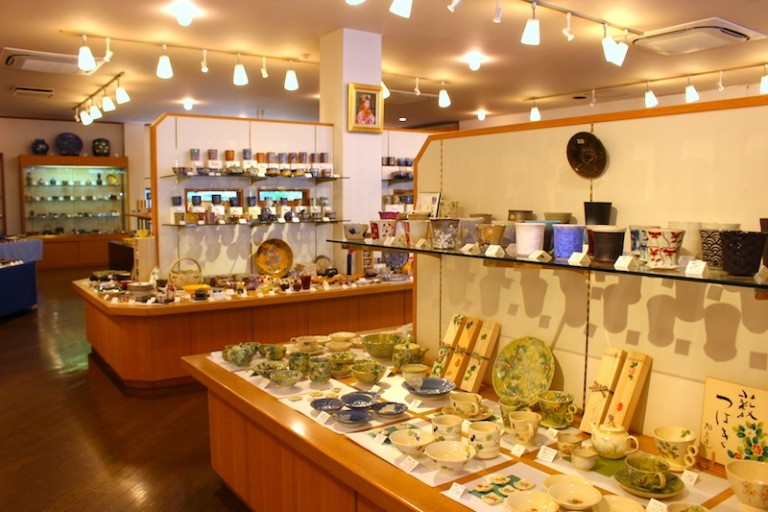 It is a great idea for you to find souvenirs for someone special here. 

Tougorou (東五六)
Address: 6-539 Gojoubashi Higashi, Higashiyama-ku, Kyoto

Phone: 075-561-0056

Website: http://www.tohgoro.co.jp/index.html

Now, I am getting closer to Kiyomizu Temple.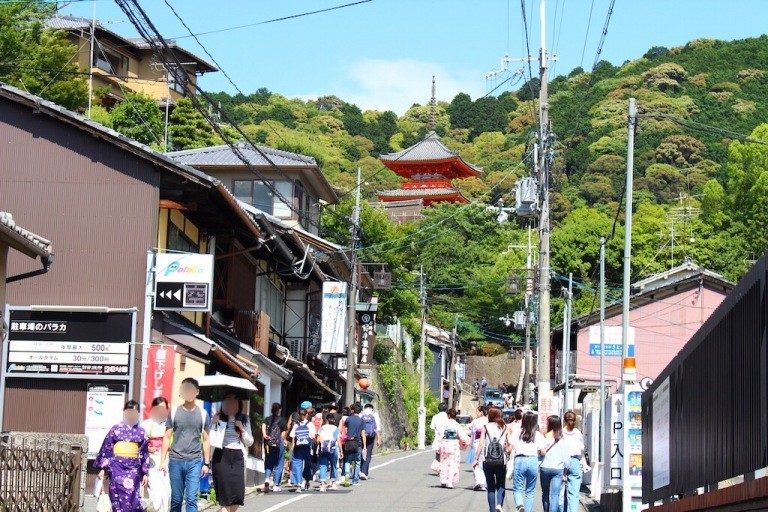 Just going up this street and you can reach the Kiyomizu Temple.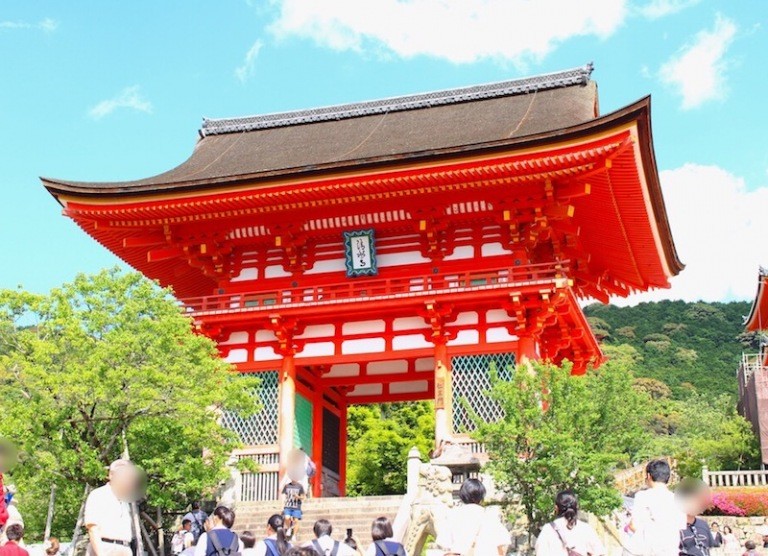 You can choose different street when you go back, or you can go back to Chawan Zaka too.
(I chose Chawan Zaka again because this street is less crowded.)
*just don't forget the time limit to return the rental Kimono
Conclusion of Kyoto's ceramics tour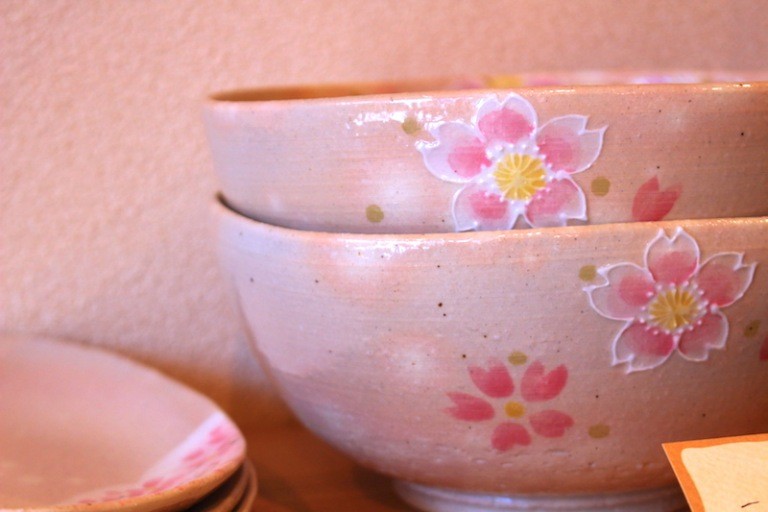 How was the daytrip to enjoying Kyoto's ceramics?
This tour is done after I return a kimono at Yume-Kyoto.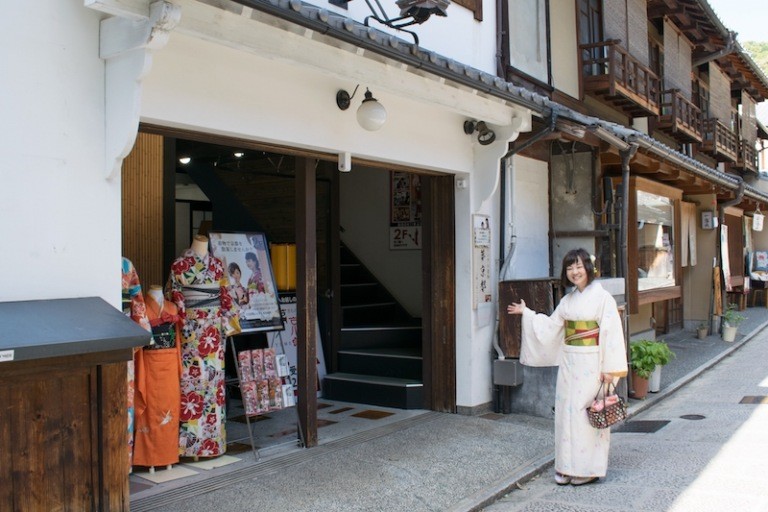 Did this tour draw your interest to Kyoto's ceramics and art works?
Even if you are a traveler who went through Kyoto, you might also able to discover another side of Kyoto by focusing on ceramics during travel this way.
Why don't you feel the Kyoto's traditional culture with a ceramics day trip tour?
Writer : Yukigao (ユキガオ)
Publisher : Suki, Hajimemashita (スキ、はじめました。)
Instagram:@yukigao_22


This article is originally from Japanese Short Trip Information Website "SPOT",
 and we edited it for FUN! JAPAN.
"SPOT" provides information about spots recommended by the writers
who are living in the area or who have a lot of knowledge about the spot.
If you want to read more articles on SPOT, then please check here!
Recommend
Read More
---