Planning a Day Trip to Okinawa's Iejima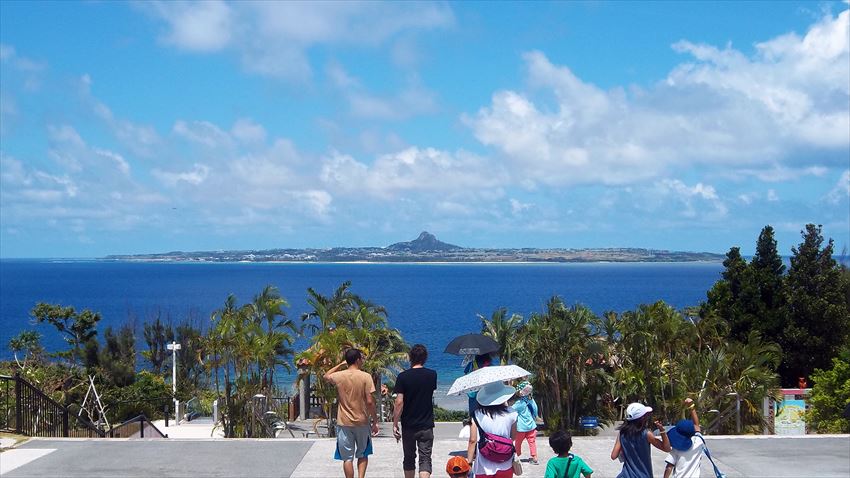 (https://worldwidewojnar.wordpress.com/)

Iejima is an 8.4 kilometer long island located in Okinawa Prefecture. Despite its small size, the island has many attractions for the traveler willing to get off the beaten path. With a population of around 5,000, the island is peaceful, free of pollution, and full of friendly locals.

Lily Festival
By far the largest event on Iejima is the annual Lily Festival, otherwise known as Yuri Matsuri. Each Spring, Lily Field Park on the northern coast of the island blooms with over a million Easter lilies. Iejima's Lily Festival not only features over 90 different species of lilies from around the world, but also live music and folk dance performances! Additionally, tents selling food and local wares will operate each day.
In 2017, the festival will be held from Saturday, April 22 until Sunday, May 7. During this time, a paid shuttle service will take visitors from the ferry port to Lily Field Park.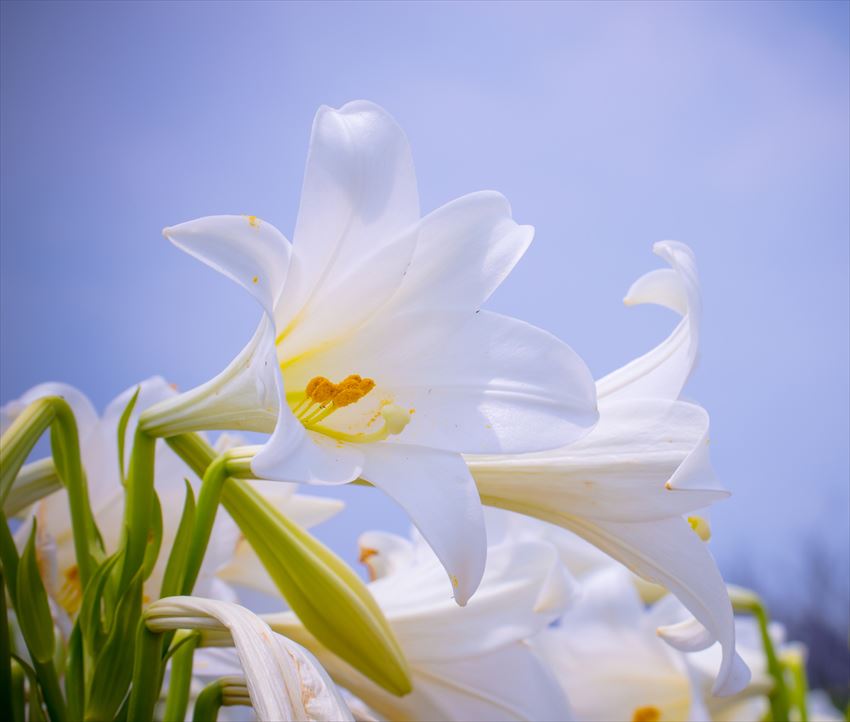 Beaches
No trip to Iejima would be complete without a relaxing stroll along the beaches located along the island's southern coast. Heading either West or East from the ferry port leads one to either GI Beach or Iejima Beach, respectively. Both are normally devoid of crowds and open for swimming.
United States Armed Forces Base
Like most islands in Okinawa, Iejima has seen its fair share of fighting during World War 2. In fact, an active American air base still operates on the island. In addition to a military aircraft runway, there is also a drop zone for parachute training. At any given time there are around 15-20 Marines stationed in the fenced off territory. While not strictly a tourist destination, it is possible to approach the base via one of the former runways, now converted to a road connecting the north and south sides of the island.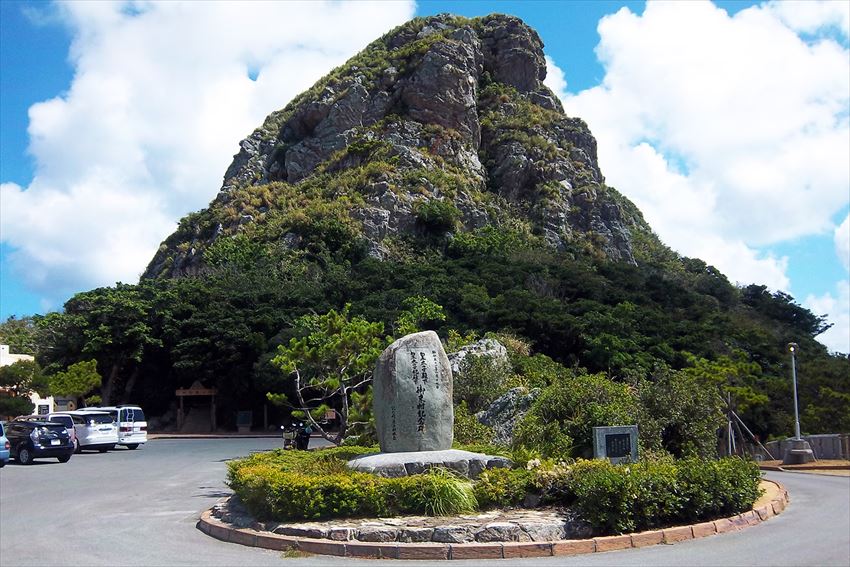 (

https://worldwidewojnar.wordpress.com/

)
Mount Gusuku
Iejima's most distinguishing feature is Mount Gusuku. Though it resembles a volcano in shape, the mountain is actually a 70 million year old piece of bedrock, displaced when the rest of the island formed. Referred to by locals as Tatchuu, the formation reaches to a height of 172 meters above sea level. Despite its imposing height, the hike to the top is quick and easy. From the top awaits a panoramic view of not only the entire island, but also of the surrounding sea and main Okinawan island.
Mount Gusuku is considered a sacred site in the Ryukyuan religion. Accordingly, there is a shrine located about halfway up the mountain, marked by torii gates.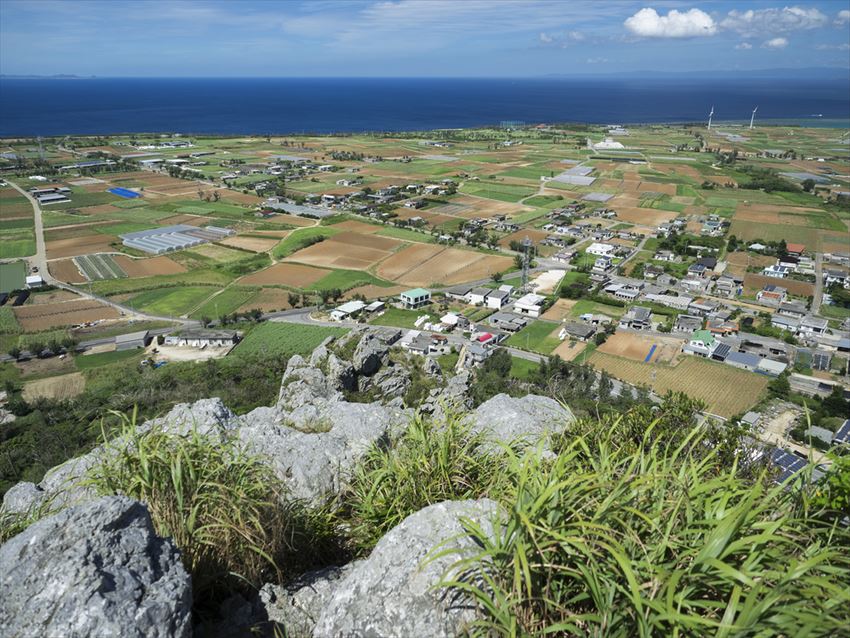 Yushutsu
At the North end of the island is a beautiful cliffside drop with an ocean view. Located between the Lily Field Park and the Armed Forces Base, Yushutsu is the perfect place for a walk or picnic.
Getting to Iejima
From Naha, you will take the Yanbaru Express Bus to Motobu Port. It is possible to board from various locations within Naha, as well as directly from Naha Airport Domestic Terminal. The 1.5 hour ride will cost around 1,850 yen.
The bus will drop you off at Motobu Port, from which you will board a ferry for Iejima. The trip takes about half an hour, and a round-trip ticket costs 1,370 yen. Departures are normally once every two hours, with around 4-5 full round trips a day.
When going to Iejima, the departure times of the ferries are coordinated with the arrival times of the bus. When returning, the ferries are scheduled to arrive at Motobu Port around 15 minutes before the bus heading for Naha.
Those driving in Okinawa can board the ferry with their cars. However, there are limited spaces for vehicles on each ferry, so advancing booking in this case is advised.
Where to Stay
Iejima can easily be explored during a day trip. For those wishing to stay longer, especially during the Lily Festival, there are hotel and guesthouse options scattered in close proximity to the ferry port.
YYY Club Ie Resort - Higashiemae 1965
Website:
http://ie-resort.com
Malin House - 1947-1, Higashiemae
Website:
http://www.ie-island.com