Eat Fresh Hokkaido Seafood at the Nijo Market in Sapporo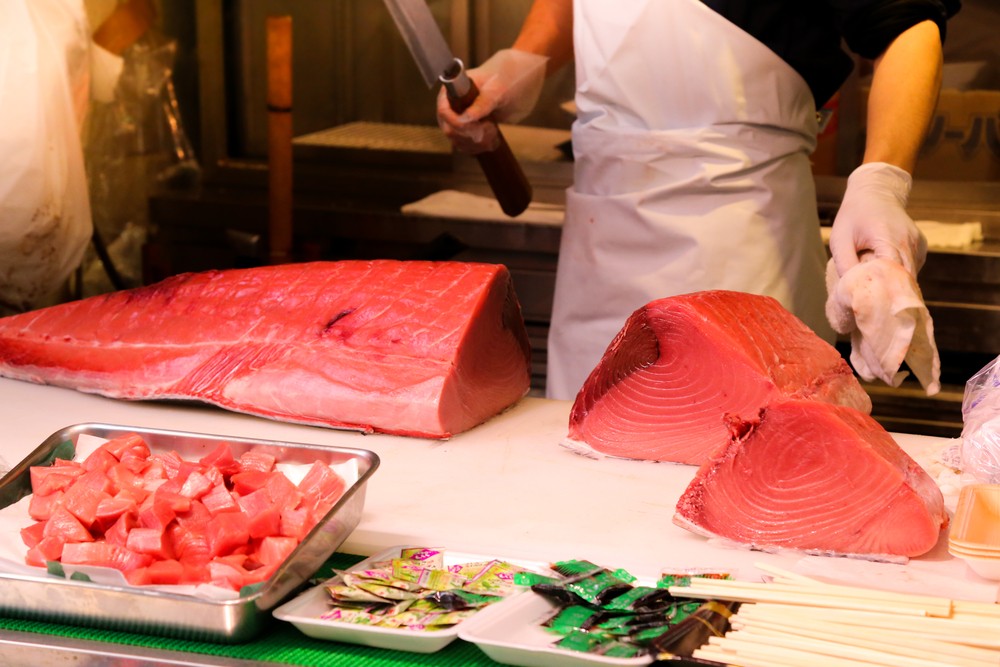 One thing Hokkaido is best known for its seafood and the Nijo Market in Sapporo is the best place to go. In this article we'll look at the area of Nijo Market, the history, what you can buy here and some restaurants to discover when you want to sample the fresh produce.

Fresh Fish Galore at Nijo Market Sapporo
Nijo Market Sapporo, or Nijo Ichiba in Japanese, is located in Hokkaido's largest city. Over 100 years old, this marketplace reportedly started when Ishikari Bay fisherman started selling their bounties of the day. Here you can enjoy the experience of perusing an authentic fish market.
Nijo Market takes up about one city block area, running from Nishi 1-chome to Higashi 2-chome. While it doesn't sound very large, the block and the surrounding areas are densely packed with shops and restaurants to enjoy.
Seafood for Sale at the Nijo Market
The main type of ingredients people come to Nijo Market for are the seafood for sale at various shops. You will find various kinds of crabs and fish here in as many different sizes and shapes that you can think of. But you can also buy shrimp, prawns, sea urchins, scallops, oysters and many other kinds of seafood.
If you're buying seafood ingredients for cooking, there's a few recommended tips to follow. Shop around, not only for the best price, but for quality. For roe (fish eggs) in particular, many shops will offer samples, and these are worth trying to get an idea of the flavor. Different stores roe will taste different, so it's worth the effort to find one you like. If you're buying fish or crab, buying ones you see in the fish tanks will give you the freshest picks.
Some shops will even be cooking or grilling up some of the seafood so they're good to eat immediately. A popular activity to do at the Nijo Market is called "tabe-aruki" or literally in English "eating and walking." As you stroll through Nijo, you can stop and sample the ready-to-eat seafood dishes.
Restaurants near Nijo Market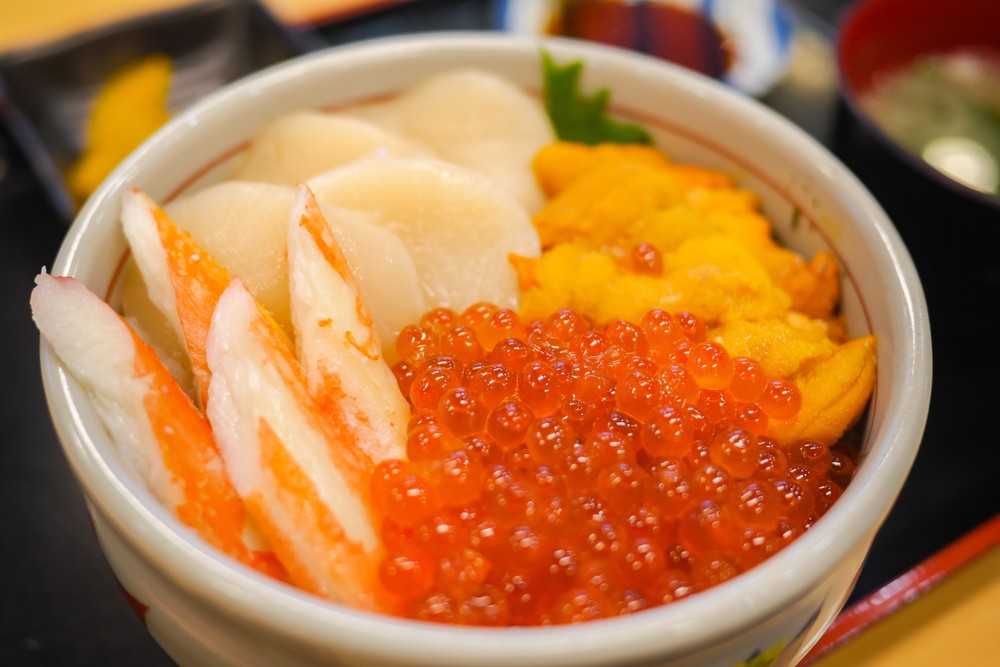 It's no surprise there are a number of restaurants near Nijo Market, with such a rich source of fresh seafood ingredients readily available just a stone's throw away. Not feeling (or able) to prepare seafood for a meal? This section will highlight a few restaurants to dine at while you're near Nijo Market.
Sakanaya No Daidokoro Sapporo
One dining spot around Nijo Market is the seafood tavern Sakanaya No Daidokoro. The signature dish served at this establishment is their kaisen-don, or sashimi rice bowl. You can choose from salmon roe (eggs), sea urchin, or combination bowls with salmon, shrimp, and other seafood.
Elsewhere, kaisen-don is a more expensive meal normally. At Sakanaya No Daidokoro, a large bowl of fresh salmon roe kaisen-don costs only about 2,000 yen! Other kaisen-don at the restaurant are priced in the 2,000 to 3,000 yen range.
Spot information
Spot name: Sakanaya No Daidokoro Sapporo
Street address: 1-6 Minami 3 Johigashi, Chuo-ku, Sapporo, Hokkaido 060-0053
Access: A 20-minute walk from Sapporo Station or a 7-minute walk from Tanukikoji Station
Ohiso
If you want to warm up from the cold Sapporo weather with a seafood meal, Ohiso is a restaurant near Nijo Market to go to. You'll find grilled squid and various kinds of fish like salmon and halibut on the menu here. Those wanting to dine like royalty can opt for the jumbo-sized grilled king crab legs and fresh raw oysters. And if you still want to get your kaisen-don on, Ohiso has a large menu of the sashimi bowls, also.
Spot information
Spot name: Ohiso
Street address: 2 Minami 3-jo Higashi, Chuo-ku, Sapporo, Hokkaido 060-0053
Access: 7 minutes walk from Odori station on subway line or 5 minutes walk from Bus Center Ekimae station on subway line
Donburi Chaya
Another kaisen-don joint, Donburi Chaya is a well-known restaurant near Nijo Market. The menu here has a wide range of seafood choices for your kaisen-don. Feeling crabby or shrimpy? You can opt for a kaisen-don of only various crab meats or one with all shrimp. For folks who find raw seafood difficult to stomach, Donburi Chaya also has grilled seafood rice bowls that go from 1,480 to 1,780 yen each.
Spot information
Spot name: Donburi Chaya
Street address: 1-7 Minami 3 Higashi, Chuo-ku, Sapporo, Hokkaido 060-0053
Access: A 20-minute walk from Sapporo Station or a 7-minute walk from Odorii Station
[Survey] Traveling to Japan
Recommend