Discovering the Beauty of Furano, Hokkaido
Located in the center of Northern Japanese island of Hokkaido, Furano is a hot spot for winter sports, rural vibes, and scenic beauty. Popular both in the summer months for the stunning landscape views of the flower fields and the town of Biei and in the winter months for the amazing Furano ski resort, there is an abundance of things to see, do, and explore!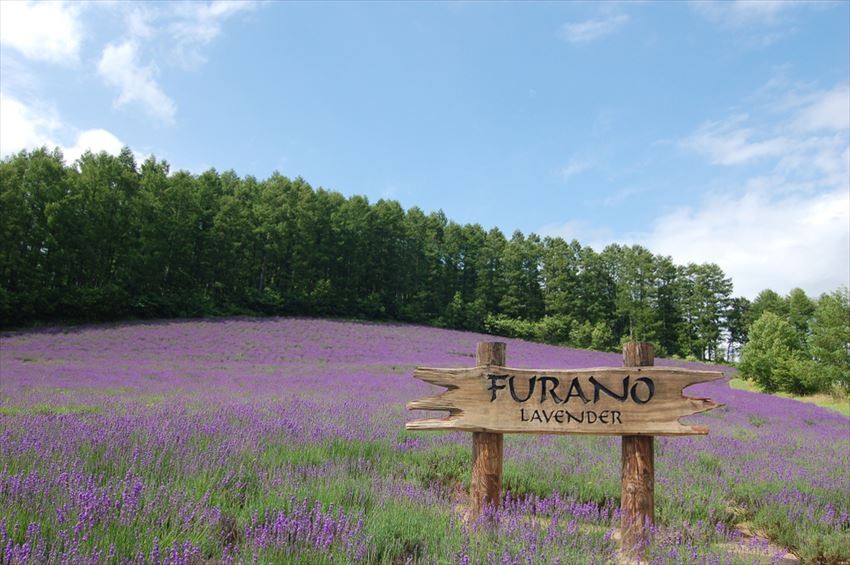 Learn About the History of Furano
Furano has a much recent history compared to the many other popular places throughout Japan. The indigenous people that lived in what is now Hokkaido, the Ainu, called the region that is now Furano "Fura-nui". This loosely translated to "Foul-Smelling Place" in their native language, due to the sulfur in the air from the volcanic activity in the area.
It was not until 1897, when the first people began to arrive and settle in the Furano area from Mie prefecture to cultivate the land. Only a couple years later in 1899, a town hall was raised, and Furano Village of Sorachi County was officially recognized. Not a year later in 1900, the railway came to town, connecting it with the rest of the inhabitants of Hokkaido.
Thanks to this achievement, Furano saw rapid growth in the area, eventually annexing the surrounding towns and villages, that included Higashiyama and Yamabe, and in 1966, Furano officially changed its name to Furano City as we know it today.
Furano as it Stands Today
As of September 30th, 2016, Furano has grown to a population of around 23,000 people and the city spans across just over 600 kilometers squared. Due to the nutrient rich land, Furano thrives thanks to their industry of agriculture. Furano is known for producing high quality carrots and onions, as well as watermelons, as well as dairy products like milk and cheese.
Transportation in Furano
When it comes to transportation, there are many highways that pass through the Furano area, making it a good stop to take in the views and relax before venturing to other areas of Hokkaido by vehicle. There are also a handful of local buses to help you get around the town, as well as the Furano and Nemuro train lines run by the Hokkaido Railway Company. In addition, there is also the Asahikawa Airport that is located one hour away from Furano via motor vehicle.
Tourism in Furano
When it comes to tourism, Furano is popular for a variety of views, cultural celebrations, traditional businesses, and their famous winter ski resort that brings in thousands of patrons every year from not only Japan, but from around the world as well!
Things to Do in Furano
Depending on what time of year you visit Furano, there are a variety of things to see and do! In the summer time, visiting the local businesses and marveling at the beautiful views of Biei and the famous lavender fields. In the winter time, you can ski until your heart is content at the Furano ski resort, or visit the mysterious Torinuma Park, which is said to never freeze, even in the coldest days and nights of winter.
Summertime in Furano
Visiting Furano in the summertime is a great opportunity to take in the fresh air and enjoy the landscape and local goodies!
Furano Delice
One of the local goods that is a must-try when you visit, has to be the dairy products. The most famous place to try Furano dairy has got to be Furano Delice, where they were the first to put pudding into a milk carton!
Spot information
Spot name: Furano Delice
Street address: 2156-1 Shomogoryo, Furano, Hokkaido 076-0017
Access: A 12-minute taxi ride from Furano Station
Furano's Lavender Fields
In the summer months, you can also check out the beautiful lavender fields that are located just north of the main section of Furano. Just take a train from Furano Station to the appropriately named Lavender-Farm Station, and you can visit one of the handful of farms in the area that offer not only great landscape views, but even delicious lavender flavored soft serve ice cream! We recommend starting at Farm Tomita, then checking out the other farms!
Spot information
Spot name: Farm Tomita
Street address: Kisen Kita 15-go, Nakafurano-cho, Sorachi-gun, Hokkaido 071-0704
Access: A 7-minute walk from Lavender-Farm Station
The Furano Cheese Factory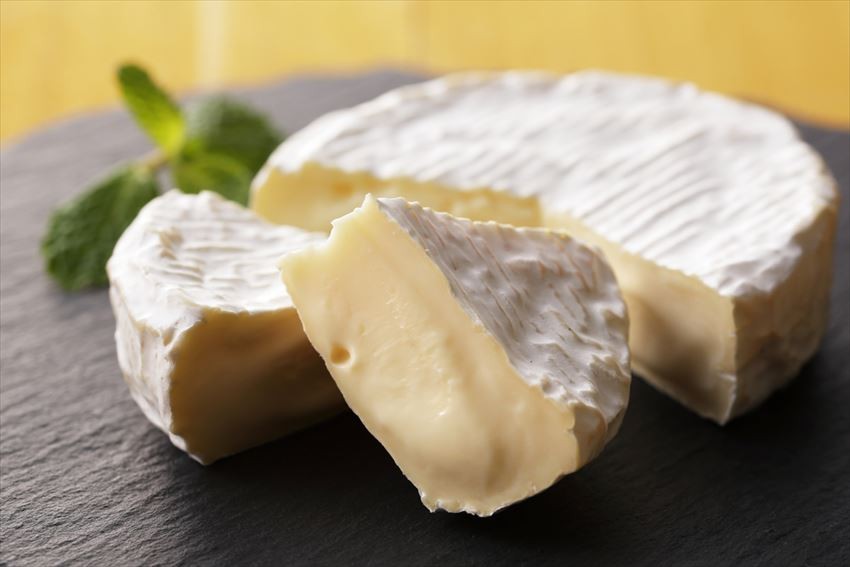 Another great spot to visit during summer is the popular Furano Cheese Factory! At the cheese factory, you can see the process of how cheese is made from start to finish! There are even workshops that you can participate in, as well as pizza and ice cream available from their fresh selection of dairy items.
Spot information
Spot name: Furano Cheese Factory
Street address: Nakagoku, Furano-shi, Hokkaido 076-0013
Access: A 9-minute taxi ride from JR Furano Station
The Furano Winery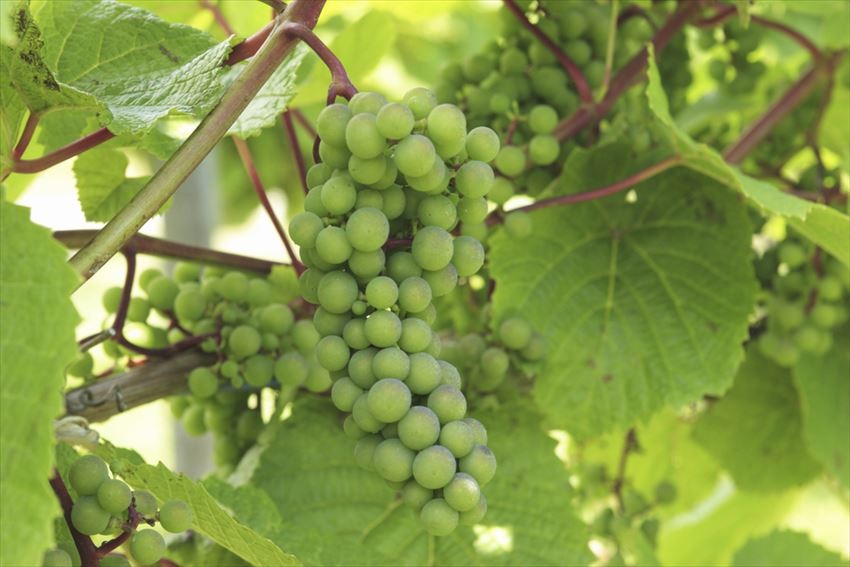 Ever since 1972, the Furano Winery has been making wine that is known for its unique and special taste that you can't find anywhere else. This is due to the unique nature around the Furano area and the grapes that they locally produce. At the winery, you can try a variety of their wines paired with western-style food and even visit the Grape Juice Factory located nearby where you can try samples of the juice for free!
Spot information
Spot name: Furano Winery
Street address: 1161 Shimizuyama, Furano-shi, Hokkaido 076-0048
Access: A 9-minute taxi ride from JR Furano Station
Wintertime in Furano
Winter is one of the best times to visit the quaint area of Furano due to the amount of snow that falls in the area. Whether you want to explore the mystery of the never-freezing park, visit the breathtaking views of the blue pond, or shred the slopes with skis or a snowboard, Furano in the winter is a great escape from the city and a winter wonderland!

The Furano Ski Resort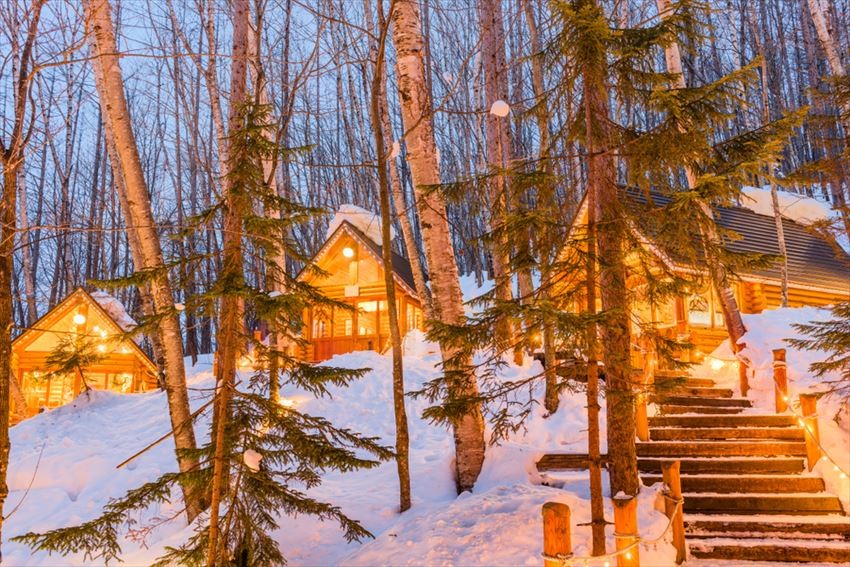 Part of the Prince Hotels & Resorts chain, the Furano Ski Resort is an expansive resort that you can easily spend several days exploring and having fun! There are many ski trails for both beginners and hardcore professionals seeking to push their limits.
As Furano is located to the north in Hokkaido, the ski resort is guaranteed to get the freshest powder snow every year and in fact, many people from outside of Japan visit the resort for this reason alone!
There is a total of 9 lifts and 24 courses altogether with many things to see and do with family and friends. Snowboarding is also permitted, and they have several events in the evening, such as star watching, night shows with ice sculptures and certain sections of the mountain open until evening!
Of course, the Prince Hotel in the area is amazing to stay at and there is an abundance of restaurants to choose from as well as local onsen to warm your body after a day out in the cold weather!
Spot information
Spot name: Furano Ski Resort / New Furano Prince Hotel
Street address: Nakagoryo, Furano-shi, Hokkaido 076-0048
Access: A 15-minute taxi ride from JR Furano Station
Visiting the Park that Never Freezes, Torinuma Park
Even in the coldest of winters, the area within Torinuma park is known to the locals to never freeze. It is located just at the edge of town and is known for its transparent water and mystical scenery during the winter months.
Spot information
Spot name: Torinuma Park
Street address: 1 Higashi-Torinuma, Furano, Hokkaido 076-0041
Access: A 9-minute taxi ride from JR Furano Station
The Blue Pond of Furano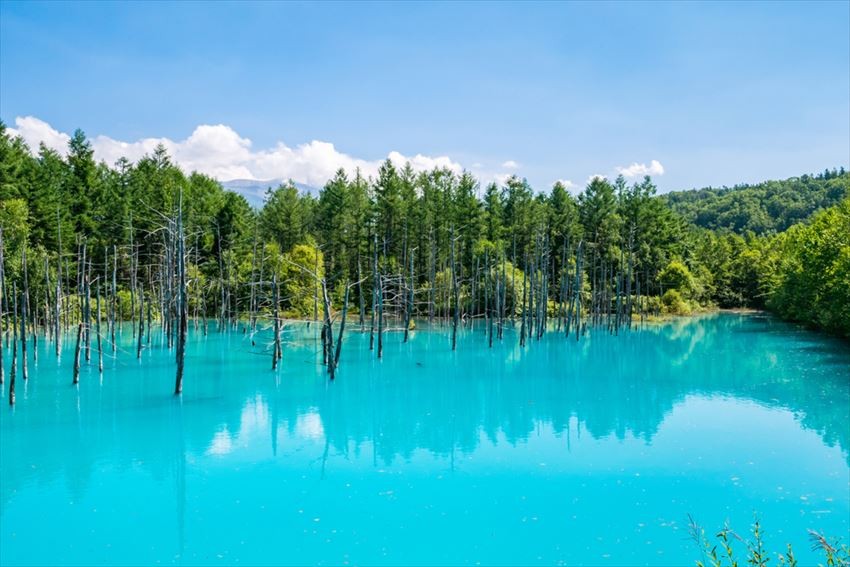 Considered to be one of the most instagrammable spots in the Furano and Biei area, the Aoi-ike, or Blue Pond is a magnificent sight to see! Though it seems like a natural wonder, the pond itself is actually man-made.
After the eruption of the nearby Mount Tokachi in 1988, the pond was created in order to assist with possible volcanic flows in the area. Ever since, the pond has become famous for its unique blue hues that are due to the presence of aluminum hydroxide in the water.
Getting to the pond can prove to be difficult if you do not have a car, but there are plenty of bus tours available from Sapporo, and you can try to use a taxi sightseeing service available in Biei.
Spot information
Spot name: Shirogane Blue Pond
Street address: Shirogane, Biei, Kamikawa District, Hokkaido 071-0235
Access: A 20-minute taxi or bus ride from Biei Station to the Blue Pond Parking Lot
Delicious Eats in Furano
As mentioned earlier in the article, Furano is known for their great dairy products, so we highly recommend visiting some of the local treasures to see just how good Furano dairy can be!
Try Fresh Cheese at the Furano Cheese Factory
Though you may think that a factory would be the last place to go to for a great lunch, entry to the factory is actually free and because they make most of their dairy products on-site, it's hard to get ingredients any fresher than that!
You can even make your own food with interactive experiences that allow you to make your own cheese, ice cream, butter, bread, and even pizza! You will need to make reservations beforehand with 3 days advanced notice in order to participate, but it is highly recommended as a fun activity with delicious fresh food as well!
Spot information
Spot name: Furano Cheese Factory
Street address: Nakagoku, Furano-shi, Hokkaido 076-0013
Access: A 9-minute taxi ride from JR Furano Station
The Furano Wine House
Located adjacent to the Furano Winery, the Furano Wine House is an upscale restaurant with majestic and panoramic views of the surrounding areas where you can try a great selection of western cuisine paired with the best of Furano wine.
There are many options available such as pasta, pizza, steaks, and more, but you can also try to BBQ as a group or try some of their reasonably priced group and set menus! Either option you choose, you will have a great experience while trying out some of the local specialties!
Spot information
Spot name: Furano Wine House
Street address: Shimizuyama, Furano-shi, Hokkaido 076-0048
Access: A 10-minute taxi ride from JR Furano Station
Furano Weather
Being located in the central area of Hokkaido, Furano actually tends to have a humid climate that mixes warm and humid summers with very cold winters filled with snowfall.
Furano Weather in Summer
When visiting Furano during the summer months, you can expect average temperatures to reach around the mid to high 20 degrees Celsius. When you mix this with the humidity in the area, it can get a little uncomfortable, especially when the rainy season starts, as rainfall is abundant in the area.
The warm temperatures will tend to continue until October or so, when the temperatures begin to drop to an average of 15 degrees Celsius and lower as the season progresses into winter.
Furano Weather in Winter
Furano is known to have some of the coldest winters in the Hokkaido area and has an abundance of snowfall in the winter months. Temperatures are known to drop unto the mid negative 10s degrees Celsius, so although it is a great time to visit the Blue Pond, you should take care when traveling throughout the Furano area in winter.
What Clothes to Wear in Furano
Depending on the time of year, you can get by with wearing a t-shirt and shorts during the summer months, but make sure to pack a waterproof jacket during the rainy season as you might get soaked otherwise.
During the winter months, it is highly suggested to dress is warm clothes and a heavy jacket. As the winters in Furano can freeze over some of the ground, it is suggested to wear boots as well in order to not slip on any hidden ice while walking around the city.
Getting to Furano From Sapporo
To get to Furano from Sapporo, you will need to transfer a couple times if taking a train. First you can start out by heading out from Sapporo Station and taking the Lilac-Kamui Line to Takikawa Station. From there, you will transfer to the Nemuro Line, which will take you directly to Furano Station.
The trip will take a little over 2 hours in total, but you will be able to enjoy the beautiful landscape views from the comfort of a temperature-controlled train to help you from the humid summer months and the cold bite of Hokkaido's winters.
Taking the Bus from Sapporo to Furano
If a more direct route is what you are looking for, then we suggest taking the highway bus Furano that will take you from Sapporo Station to Furano Station. There is a total of 8 buses available per day on this route and it will generally take a little over 2 hours depending on weather and traffic conditions.
Prices for these buses vary, but the bus from Sapporo to Furano starts its service period in 2018 from December 21st to March 23rd, 2019. Prices for a ticket are 4,000 yen for adults and 3,000 yen for children.
Either way you choose to visit Furano, you are sure to have a great time in a scenic environment and get back in tune with nature on the beautiful landscapes of Furano, Hokkaido!
[Survey] Traveling to Japan
Recommend