Hokkaido - The Northernmost Tourist Destination in the Japanese Archipelago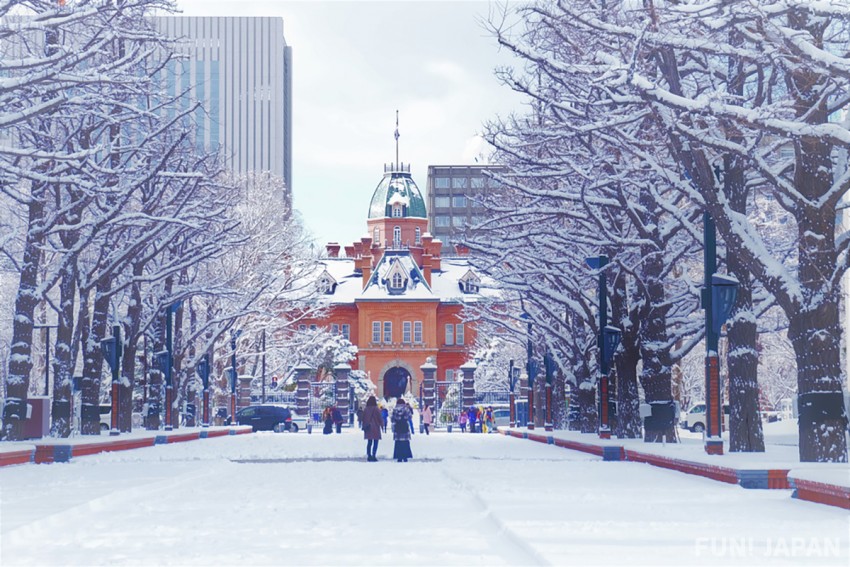 Hokkaido is one of the most popular travel destination in Japan. In this article, we'll do an overview of the island together with the introduction of local foods, accommodations and transportation of Hokkaido. 
Click to know more about Tourist Attractions in Hokkaido.
About Hokkaido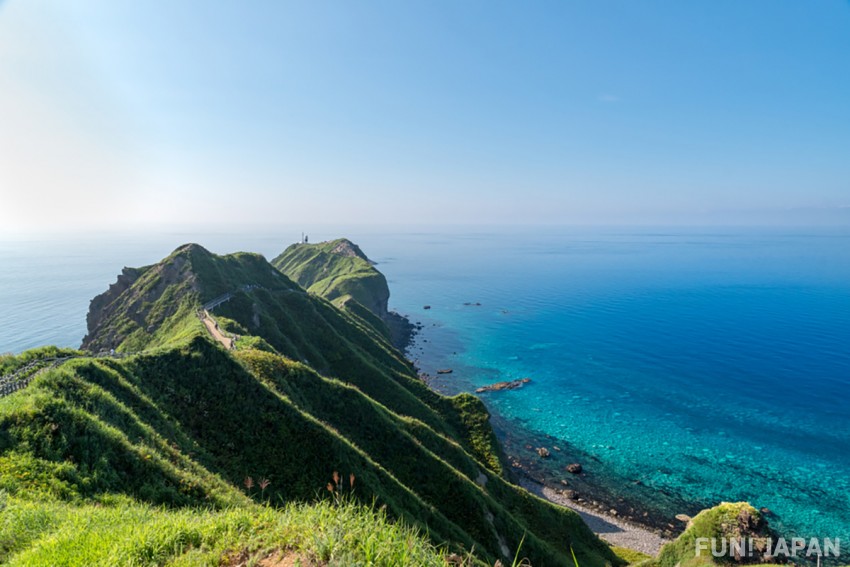 Hokkaido is the largest prefecture in Japan. The area is around 22% of the size of Japan, half of which is covered with mountains. The temperature is low the year-round and the climate is different from the other regions, so you can see Hokkaido's unique animals and plants.
The Main Points of Hokkaido's History
Hokkaido is the place where the Ainu people lived as indigenous people. Around the 17th century, Japanese people other than the Ainu people entered into Hokkaido, and a war took place with the Ainu people. Following that, the Ainu culture dwindled and commerce developed in the area. In the19th century, Hakodate port was opened at the request of the U.S. and the wave of modernization arrived.
What is the Best Itinerary for Visiting Hokkaido?
Hokkaido is a big place and sightseeing spots are all over the region. There are several sightseeing areas, but none of them can be seen all in one day, so it is best to narrow down the area or spot to see. If wish to see everything, you should have at least one week.
Useful Travel Information and Things you should Know before Sightseeing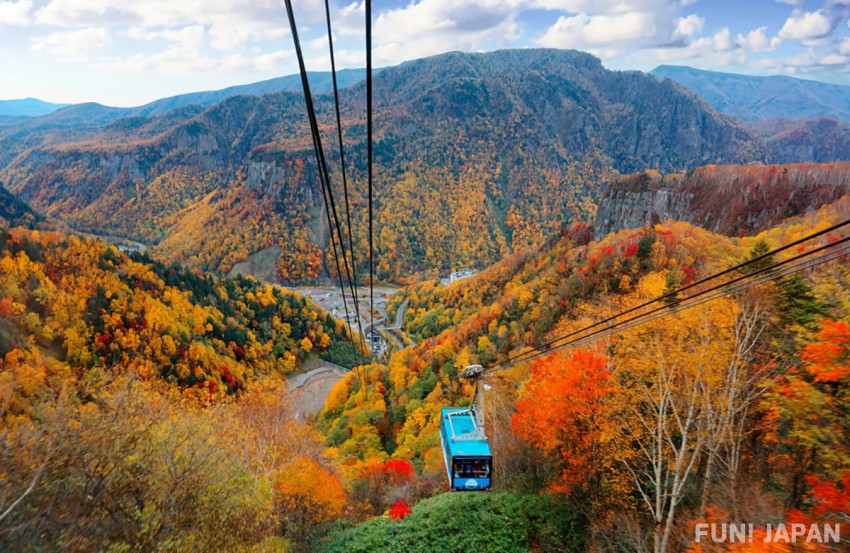 Hokkaido has lots of sightseeing spots and areas, and there is a lot of distance between spots. Therefore, it is best to be prepared to make sightseeing smooth.
Where can a Tourist Map of Hokkaido be Obtained?
Tourist maps of Hokkaido are distributed at hotels and tourist information centres in Sapporo, Hakodate and Asahikawa. The Hokkaido-Sapporo Tourist Information Center, situated in front of the west exit of Sapporo Station, is particularly recommended. They handle tourist pamphlets for areas throughout Hokkaido and have a large amount of information available.
The map can also be downloaded from "GoodDay Hokkaido", a website provided by the Hokkaido Tourism Organization.
Where can Luggage be Stored in Hokkaido?
Coin lockers for storing luggage in Hokkaido are located at major JR stations and airports. However, there are only a few stations other than large stations that have lockers and lots of stations do not have any available. For this reason, it is best to look for lockers at bigger stations.
For example, there are around 1,150 lockers at JR Sapporo Station (outside the ticket gate), around 220 lockers at JR Otaru Station, around 150 lockers at JR Asahikawa Station, and around 500 lockers at JR Hakodate Station.
Temporary baggage storage is offered at tourist information centres and tourist facilities located in major tourist destinations. Furthermore, there are hotels in Sapporo that store luggage even for people who are not guests.
The following are some examples of facilities that offer luggage storage in Hokkaido.
Coin lockers at JR Hokkaido Sapporo and Hakodate station
New Chitose Airport coin lockers and temporary luggage storage
Hakodate Airport Coin Lockers (54 lockers)
Noboribetsu Baggage Storage Service
Otaru city tourist information centre temporary baggage storage service
AEON Mall Asahikawa Station Branch Office of YAMATO TRANSPORT CO., LTD.
Hokuto City Tourist Information Centre, Hokuto city
JR Furano Station Information Centre, Furano
Sapporo Hotel GARDENS CABIN (reservation required)
Sapporo Hotel Stripe, Sapporo city (reservation required)
The fee for using the coin lockers is 300-700 yen and 300-840 yen for baggage storage. (Information accurate as of January 2020)
Hokkaido Weather & Temperature and Things to See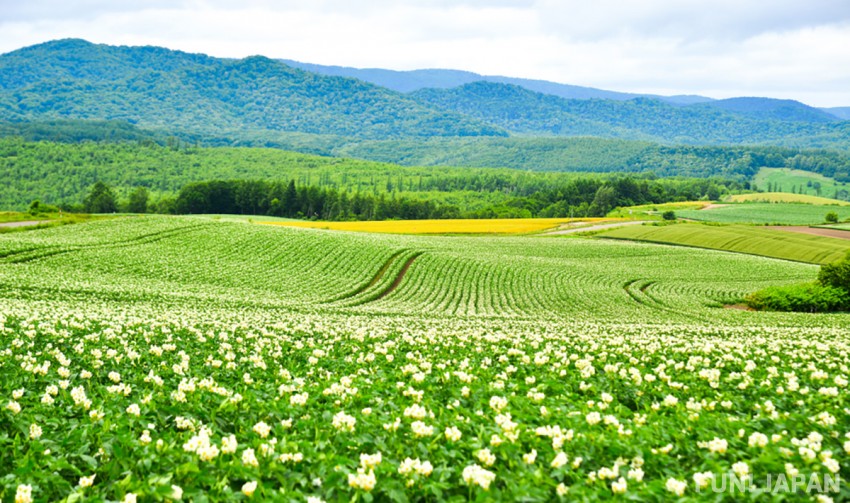 Hokkaido is in the northernmost area of the Japanese archipelago, and it has a low temperature throughout the year. There are differences in the temperature and the four seasons are easy to recognize, so the highlights are different depending on when one visits Hokkaido.
In addition, another characteristic of Hokkaido is that the temperature changes throughout the day. So, it is convenient to bring a few light pieces of outerwear, so that you can make some fine adjustments to your clothing as needed.
Hokkaido in Spring (March-May)
Spring in Hokkaido is a time of change. Remnants of winter still hang around in March, but the snow finally melts in April.The highlight of the season is its various flowers. Sakura start blooming in late April, and ume, tulips and lilacs start blooming in May.
Hokkaido in Summer (June-August)
Early summer is still a fresh, green season. In summer, Japan has the rainy season, but one of the characteristics of Hokkaido is that it basically has no rainy season. In July, there are days when the temperature exceeds 30 ° C, but summer it quite short and they have mostly cool days in August.
The highlight of summer in Hokkaido is the lavender. Head to various places when the lavender is at its peak, and the beautiful scenery where the whole area is dyed in light purple sprawls out in the vicinity.
Hokkaido in Autumn (September-November)
Autumn is another season of change. The weather in September is still hot, but snow sometimes falls in the mountains. In addition, in late September, autumn leaves are seen earlier here than in other regions.
Winter in Hokkaido (December - February)
Winter in Hokkaido is cold, and on some days the maximum temperature is below 0 ° C. So, don't forget to take measures against the cold weather.
The highlights of winter are the snow and ice themed events. It is possible to see snow and ice statues and enjoy special experiences like mini-games on ice.
Famous Food and Local Specialties in Hokkaido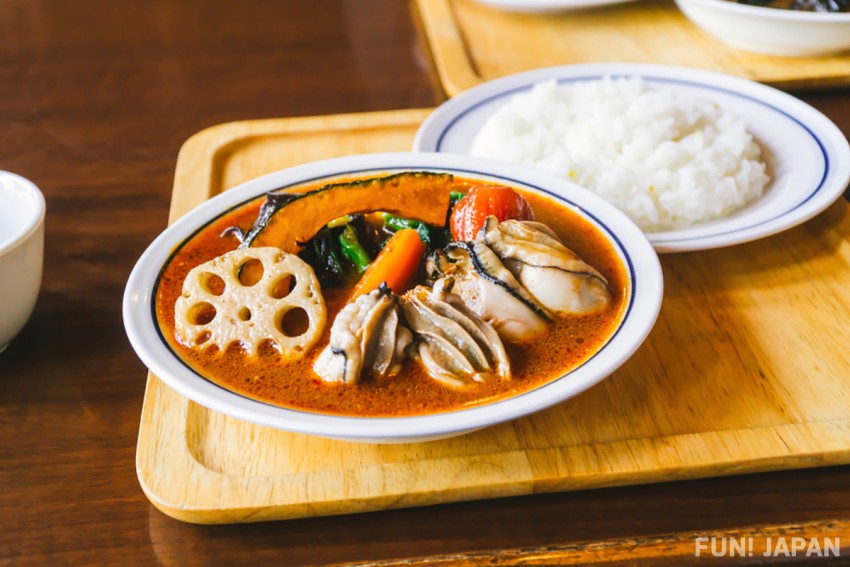 Hokkaido has a flourishing agriculture, with lots of local specialties and agricultural products. Fresh vegetables, fruits, seafood and dairy products can be eaten in various forms.
Hokkaido Milk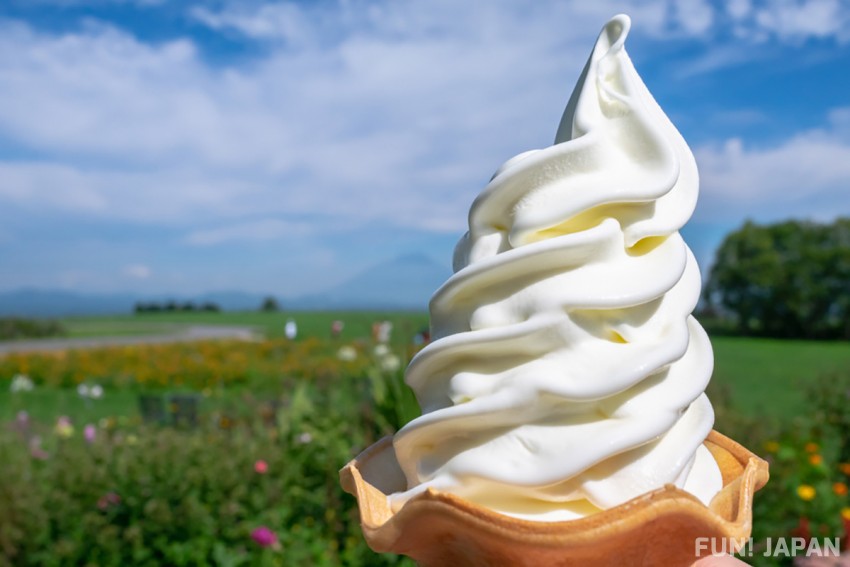 Hokkaido has lots of ranches, so it is abundant with dairy products. Particularly, the region from Nemuro to Kushiro boasts the highest raw milk production in the country. Yotsuba Milk is particularly famous.
In addition, there is lots of food that is made using fresh milk throughout Hokkaido. For instance, the Hokkaido milk bread at Marumugi Moon Bakery in Sapporo is recommended, and the Hokkaido ice cream at Ice Factory Tamura Farm Clover located near Asahikawa Airport is recommended.
In addition, products made using cheese should not be overlooked. "Kinotoya Shiraishi Honten KINOTOYA café" located in Sapporo has a reputation for its freshly baked cheese tart, and "Furano Delice" located in Furano has a reputation for its Double Fromage Hokkaido cheesecake.
Seafood and Sushi in Hokkaido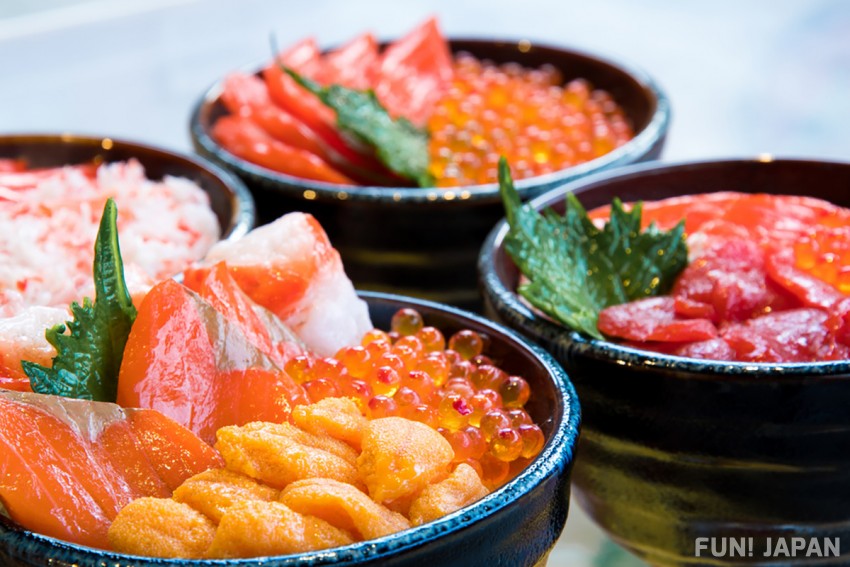 Hokkaido is surrounded by the sea, so fisheries have flourished there. High-quality ingredients such as sea urchins and crabs and local specialty products such as squid and hokke (Arabesque greenling) are famous. The fact that you can buy and eat a lot of seafood at a reasonable price is attractive.
If you wish to eat sushi or a rice bowl made using this fresh seafood, head to the markets in each area. Famous markets are the Nijo Market in Sapporo, the Sapporo Central Wholesale Market, the Hakodate Jiyuichiba in Hakodate, the Sankaku Market and the Nantaru Market in Otaru.
Hokkaido Ramen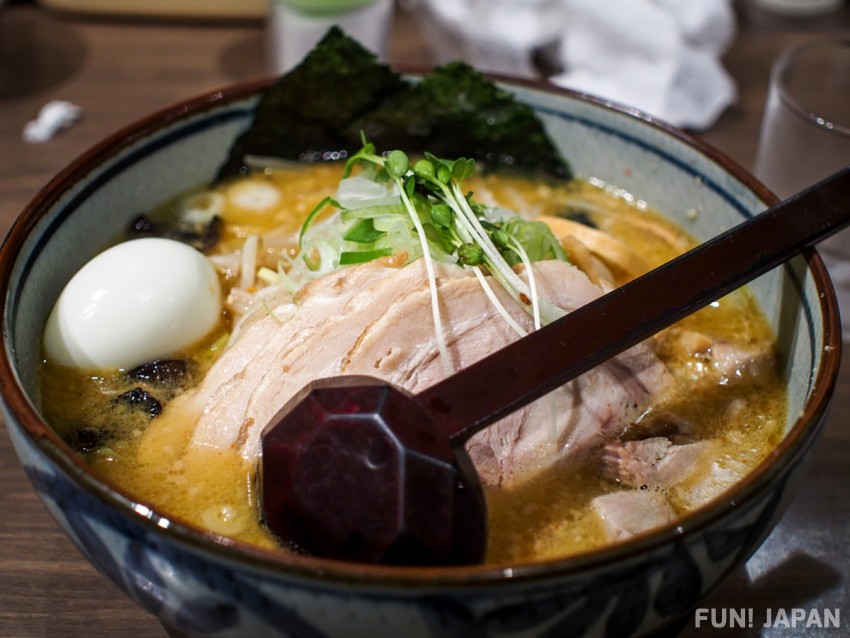 Ramen shops in Hokkaido have unique characteristics depending on the region. Out of the regions, the ramen in Sapporo, Hakodate and Asahikawa are known as the three major ramen of Hokkaido.
Sapporo has mainly miso flavoured ramen and "Sumire" ramen shop is famous. In contrast, Hakodate is mainly salt flavoured ramen and "Menchubo Ajisai" has a good reputation. Furthermore, basic ramen in Asahikawa is soy sauce flavoured. A typical ramen shop is "Asahikawa Ramen Aoba", a long-established shop that has been in business for around 75 years.
Hokkaido Buffet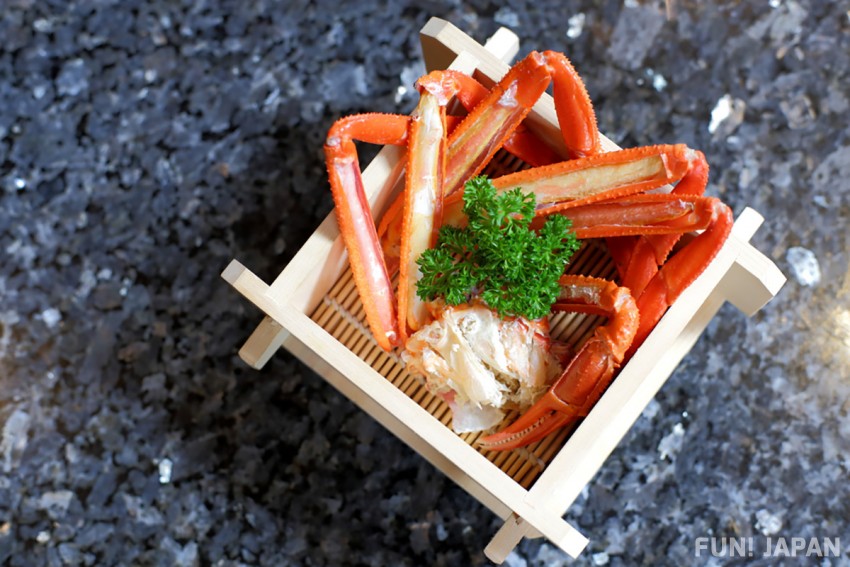 Hokkaido has lots of seafood buffet restaurants. For example, "Seafood Buffet NANDA" which is a restaurant in Sapporo offers all-you-can-eat crabs for 100 minutes. However, it is necessary to make a reservation, so don't forget to contact them before visiting.
Otaru's "Otaru Unga Shokudo" offers around 80 kinds of dishes, including seafood dishes. In addition, Tokachi Sahoro resort's "Hokkaido Buffet" has a plenty of dishes other than seafood. The buffet price costs between 5,000 - 6,000 yen. (Information accurate as of January 2020)
Hokkaido Melon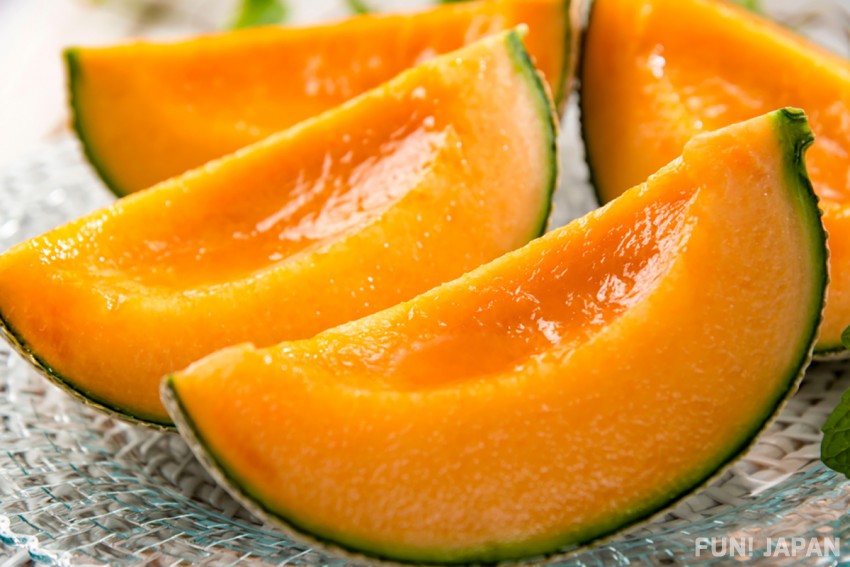 Hokkaido is an area famous for melon production. There are many brands of melon, but the best one is Yubari Melon. It is expensive but soft and juicy, and it is one of the top class brands in Japan.
Additionally, there is "Raiden melon" which is characterized by its sweetness and delicious smell, and "Furano melon" which has a rich sweetness.
It is recommended to eat these melons as they are, but they can also be eaten in goods such as parfait, baumkuchen and cakes.
Where to Stay in Hokkaido?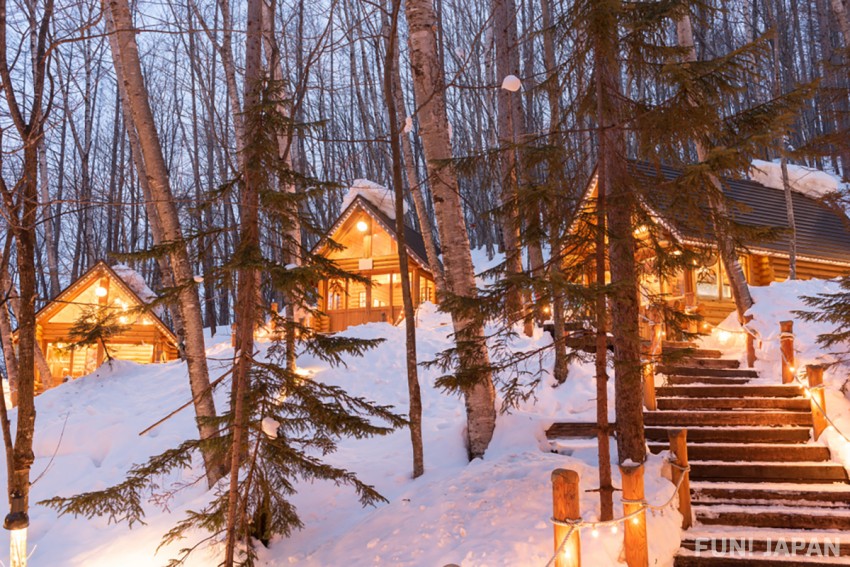 There are about 950 accommodation facilities in Hokkaido, of which almost 1/5 of them are in the Sapporo area. Followed by the Hakodate suburbs and Furano suburbs. Since it is difficult to move between areas, it is best to decide on a destination before finding accommodation.
Hotels in Hokkaido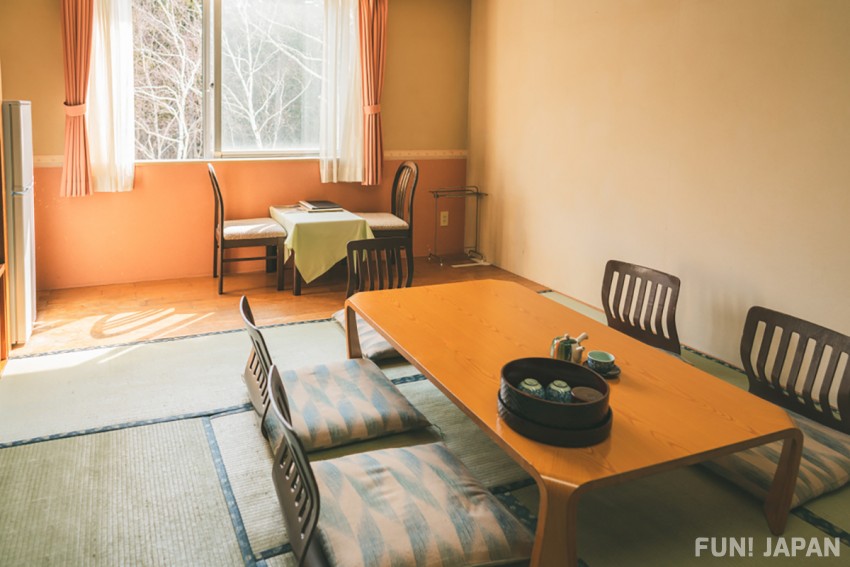 Hotels in Hokkaido are roughly divided into economy hotels in urban areas and resort hotels in sightseeing areas. However, there are also lots of cheap hotels situated in sightseeing spots.
5 & 4 Star Hotels
There are few hotels in Hokkaido that have a 5 or 4 star rating. However, there are several luxury hotels with standard rooms that start at around ¥ 60,000 per night. (Information accurate as of January 2020)
| | |
| --- | --- |
| Hotel name | Features |
| The Vale Niseko | A condominium with an excellent ski-in / out location |
| Suiboku Hirafu | A condominium with 10 sophisticated rooms |
Economy and Capsule Hotels in Hokkaido
The place with the most economy capsule hotels in Hokkaido is Sapporo, followed by Hakodate. They are concentrated in the city areas, so access is excellent. They are also dotted around Furano and Niseko. The most expensive price range is 5,000-6,000 yen for economy hotels and 2,500-3,000 yen for capsule hotels. (Information accurate as of January 2020)
Hokkaido Resort Hotels
Resort hotels in Hokkaido are largely ski resorts, such as Kiroro, Niseko and Tomamu. There are plenty of facilities that are great for staying in even outside of the ski season, such as spacious condominiums and hotels that offer a lot of summer activities. Price ranges vary depending on the hotel type.
Ryokan with Hot Springs and Famous Hot Spring Areas
Hot springs in Hokkaido have a rich variety of qualities, and each hot spring is unique. Here, we will describe the main hot spring areas.
| | | |
| --- | --- | --- |
| Hot Spring Name | Features | Recommended Accommodation |
| Tokachigawa Onsen | Unusual hot spring quality called "Mall Hot Spring" which contains a lot of vegetable organic matter | Sanyoan |
| Lake Akan Onsen | A hot spring overlooking the lake | Akan Tsuruga Bessou HINANOZA |
| Jozankei Onsen | Easy access hot spring in Sapporo city | Suizantei Club Jozankei |
| Noboribetsu Onsen | As a "hot spring of department store" with nine Izumi quality | Bourou NOGUCHI Noboribetsu |
| Yunokawa Onsen | Conveniently located near Hakodate city | Kappo Ryokan Wakamatsu |
Information Relating to Access to Hokkaido
Hokkaido has many sightseeing areas, so access varies depending on the sightseeing spot. Here, we have compiled a brief summary of access information for Hokkaido.
Access to Hokkaido Airports is Convenient
Air access to Hokkaido is convenient. There are nine major airports in Hokkaido. New Chitose, Hakodate, Asahikawa, Wakkanai, Tokachi Obihiro, Tancho Kushiro, Nemuro Nakashibetsu, Memanbetsu and Okhotsk Monbetsu.
Particularly, there are direct flights to New Chitose Airport from all around Japan to airports within Hokkaido. In Japan, it takes less than 1-2 hours to get there. Although there are very few flights, international flights are also available. Hokkaido is directly accessible from Bangkok, Taipei and Hong Kong.
How to Access Hokkaido from Tokyo
There are two ways to access Hokkaido from Tokyo. By air, it takes around 1 hour and 30 minutes to 2 hours from Tokyo (Haneda Airport) to various airports within Hokkaido. In contrast, if you use the JR Tohoku / Hokkaido Shinkansen, it takes around 4 hours from JR Tokyo Station to Shin-Hakodate Hokuto Station.
Transportations within Hokkaido
Access from Sapporo, the gateway to Hokkaido, to other sightseeing spots around Hokkaido are listed below.
| | | |
| --- | --- | --- |
| Main Station Name | Line | Travel time |
| Otaru | JR Rapid or Hokkaido Chuo Bus | About 35 minutes / About 1 hour 10 minutes |
| Asahikawa | JR Hakodate Honsen Special Express or Hokkaido Chuo Bus | About 1 hour 25 minutes / About 2 hours |
| Niseko | JR Rapid + Hakodate Main line or Hokkaido Chuo Bus | About 2 hours / About 3 hours |
| Obihiro | JR Chitose line / Hokkaido Chuo Bus | About 2 hours 25 minutes / About 3 hours 30 minutes |
| Kushiro | JR Chitose line / Hokkaido Chuo Bus | About 4 hours / About 5 hours 30 minutes |
| Hakodate | JR Chitose line / Hokkaido Chuo Bus | About 4 hours 10 minutes / About 5 hours 45 minutes |
| | | |
The JR Hokkaido Rail Pass is Convenient for Sightseeing around Hokkaido
If you are going to travel around Hokkaido, JR Hokkaido's Hokkaido Rail Pass is convenient. There are passes for three, five and seven consecutive days and four flexible days. You can take all trains (excluding the Bullet Train) within JR Hokkaido. Tickets can be bought at designated travel agencies outside Japan, as well as information counters at major stations in Hokkaido.
[Survey] Traveling to Japan
Recommend