Explore the Fantastic Central Hokkaido from Asahikawa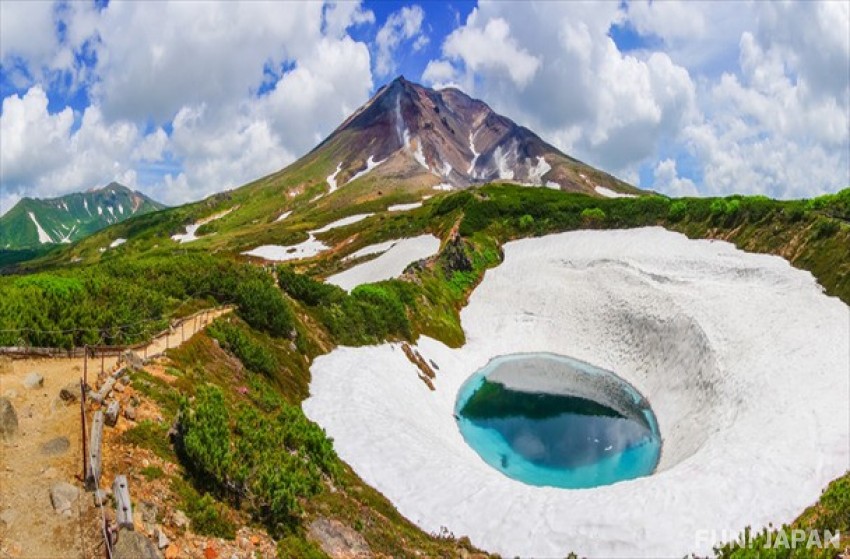 In the center of Hokkaido, the town of Asahikawa is gradually becoming a haven for great tourism spots. With great local attractions and rail service from Sapporo and other major centers on the island, Asahikawa is a town not to be overlooked for your Hokkaido stay. In this article we'll overview Asahikawa as well as give you some tips on where to visit while in Japan.
Discovering Asahikawa Japan
Asahikawa Japan is the second biggest city on the northern island of Hokkaido. The town wasn't always known for its tourism, but with the local airport running daily flights to Tokyo and South Korea, slowly it's appearing more and more on the itineraries of travelers within Japan and internationally.
An Overview of Asahikawa
Only becoming a major city in the year 2000, Asahikawa is known for its many rivers running through it, and its wintry appeal. Temperatures regularly don't go above 0 degrees in winter, making it a great place to see the snow and all the activities that go along with it. Kamui Ski Links is 20 km east of the city, is accessible by both car and a shuttle bus and has slopes for beginner skiers and professionals.
As Asahikawa is more of a local town, you'll be hard pressed to find locals that can speak English, or even any other westerns outside of the ski-season. If you need assistance, Asahikawa Station has a tourism center with multilingual staff that can help you find where you're going. Outside of that, you might need the Google Translate app to get around, so don't forget your Pocket Wi-fi!
Tourist Attractions in Asahikawa Japan
One of the biggest tourist attractions in Asahikawa is the Asahiyama Zoo. Usually competing with Ueno Zoo in Tokyo for the most visitors per year, Asahiyama Zoo brings a wintery local flair to the usual exotic animals.
While not as big as Ueno Zoo, the zoo's star attraction is the polar bear glass dome which lets you see the majestic creatures swim and play together in the water. Tickets are only 700 yen and is 40 minutes from Asahikawa Station via Bus numbers 41, 42 or 47.
In early February, Asahikawa hold the second biggest snow festival in Hokkaido, after the Sapporo Snow Festival. The Asahikawa Winter Festival is located over two sites near the center of the city. The first is on Heiwa Dori, the main street of the town. If you exit from Asahikawa Station, you'll be able to walk down the street for a kilometer and see all the breathtaking ice sculptures.
The second site is on the riverside of Asahibashi and is only a 10-minute walk from the end of Heiwa Dori. Here is where you'll see the powdery white snow sculptures. The best time to go is at night where you can experience the illuminated ice sculptures and firework display.
Stay in an Asahikawa Hotel
You'll want to stay a few days in the town, so staying at an Asahikawa hotel is a must. Luckily, most of the hotels in the town are located near a train station, making your travels around Asahikawa, and Hokkaido, an easy one.
For a comfortable room right next to the Asahikawa Train Station, which is the major hub for all the lines in Hokkaido, look no further than Y's Hotel Asahikawa Ekimae. Only a few steps outside the station will get you to this hotel.
Y's Hotel Asahikawa Ekimae boasts free Wi-Fi in all the rooms and a sauna on the top floor free to use for any hotel guest, a great way to warm up in the cool months. Check in is available after 3:00 pm and check out is at 10:00 am.
Spot information
Spot name: Y's Hotel Asahikawa Ekimae
Street address: 9-2-17 Miyashitadori, Asahikawa, Hokkaido 070-0030
Access: A few steps outside of Asahikawa Station
There are other hotels in near Asahikawa Station that can suit your needs. Fujita Kanko Washington Hotel is also located within the plaza outside the station, with more affordable rooms and comfortable rooms. JR Inn Asahikawa is located within the Aeon Mall complex, giving you free access to a cafe in the mall and a yukata on check in.
[Survey] Traveling to Japan
Recommend