THE SCENE Amami Spa & Resort: A Hotel With an Ocean View to be Proud of!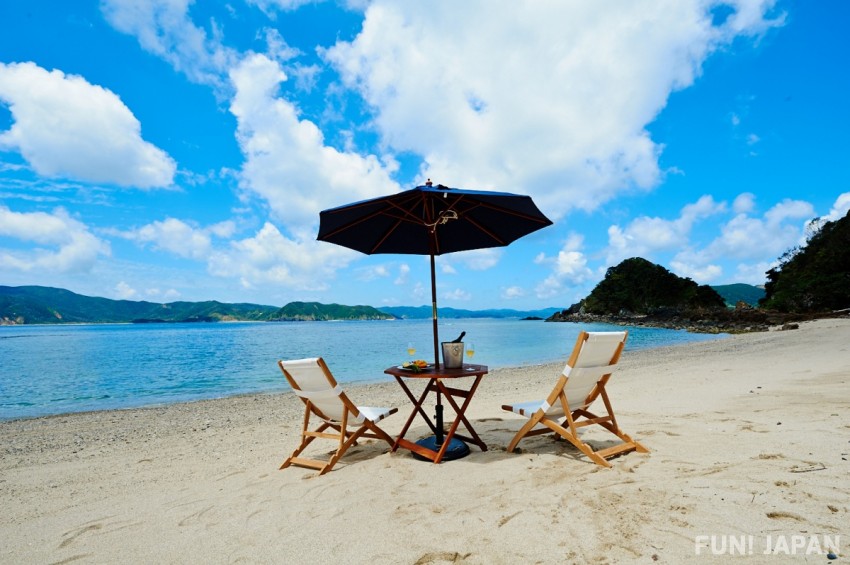 Amami Oshima is an outlaying island in Kagoshima Prefecture. At the southernmost part of the island is THE SCENE Amami Spa & Resort, Amami Oshima's best resort hotel, with rooms with an ocean view and a private beach. We will introduce 4 charm points of the resort in this article.

THE SCENE Amami Spa & Resort Charm Point 1: All of the Guest Rooms Have an Ocean View!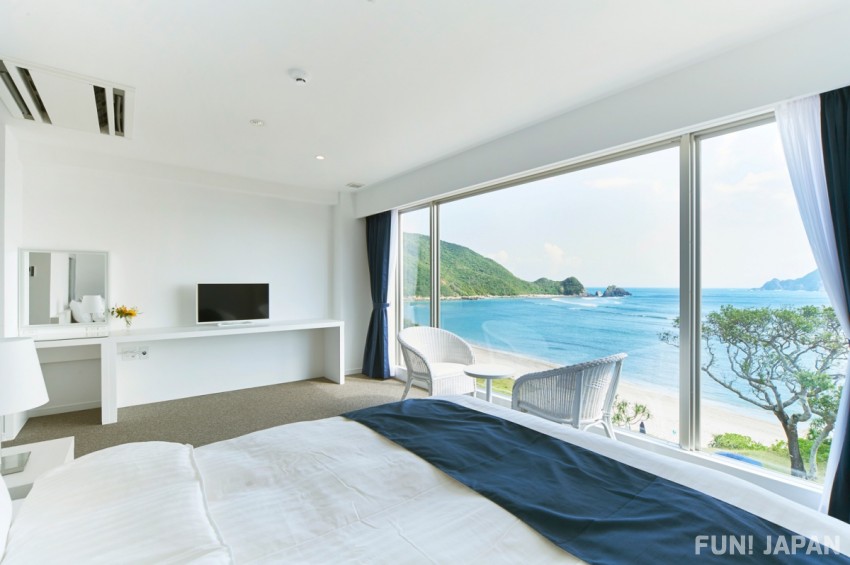 There are 21 guest rooms, 7 on each floor from the 2nd floor to the Sky floor (4th floor), and all of them have an ocean view. The layout is unique, with a full wall of windows facing the bed, so when you're laying down, you can see the ocean and Kakeroma Island. In order to not interfere with the blue of the sky and sea, the rooms are decorated with a white base, giving them a bright atmosphere. There are 3 types of rooms: Standard, Terrace, and Deluxe White. There are also many perks, such as welcome drinks, a tea service set, 24-hour concierge service, and basic amenities such as mineral soap and cotton puffs.

THE SCENE Amami Spa & Resort Charm Point 2: Tons of Activities!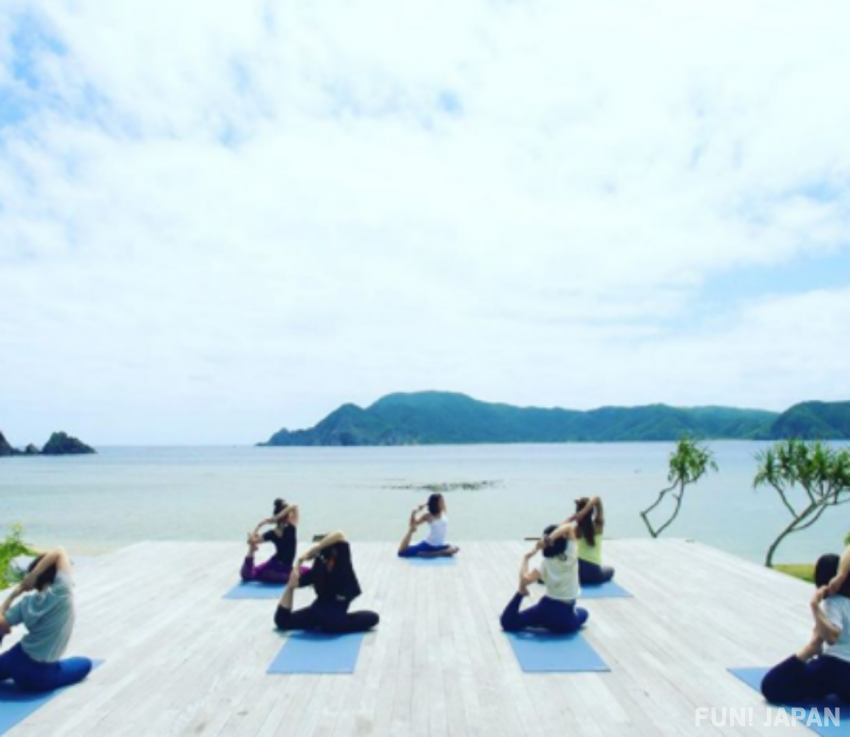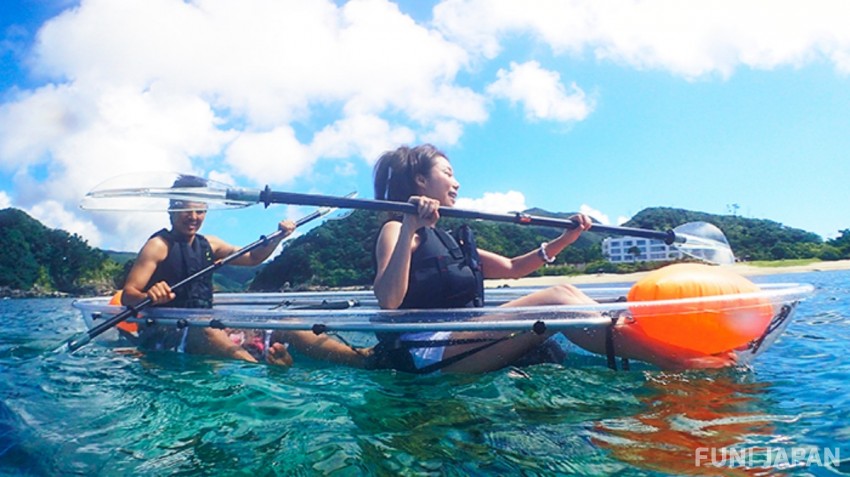 The second great thing is the number of activities available. Snorkeling and hammocks, mother of pearl accessory-making workshops, Oshima Tsumugi fabric weaving workshops, and other activities are abundant. Among them, we recommend yoga. There is morning yoga at sunrise, evening yoga to wind down at night, and also a meditation yoga class on the nights of the full and new moons (60 minutes for 3,240 yen). We also recommend the mother of pearl accessory making workshop (90 minutes for 3,240 yen), and the 'clear kayaking', where you board a clear kayak and can see under the sea while you paddle (60 minutes for 3,240 yen). (All prices include tax.)

THE SCENE Amami Spa & Resort Charm Point 3: The Restaurant that Uses Only the Best Ingredients!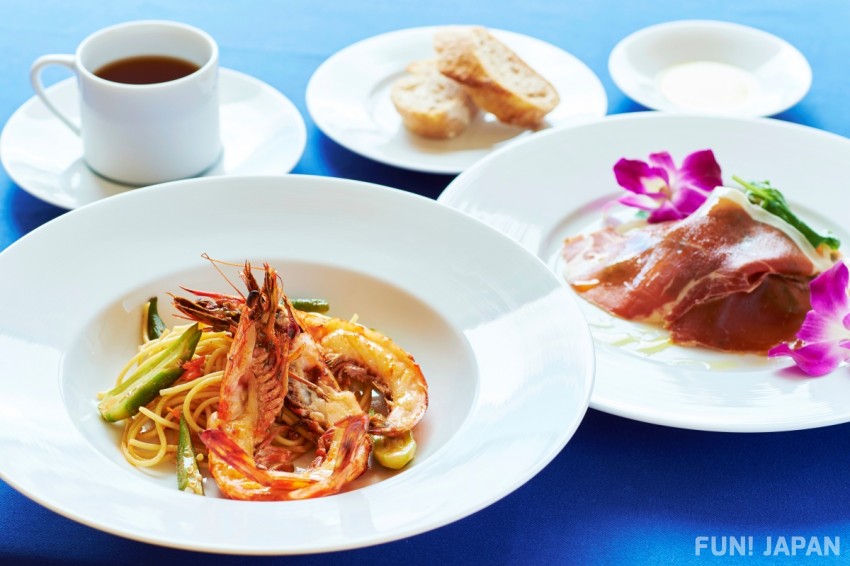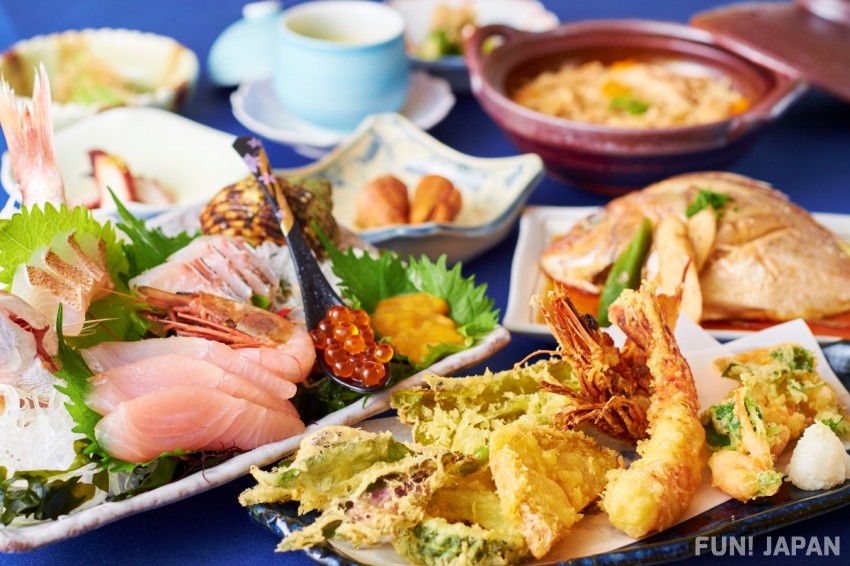 The third reason we recommend this resort is their restaurant, which uses only the best, locally-sourced organic ingredients. You have a choice between 'Italian' dishes that use the flavor of salt and the other ingredients, but avoid using garlic or chili peppers, 'Japanese' dishes that use only local ingredients, and the cold-pressed juice on the "Cleanse Menu", that is made to match the guest's physical needs. 

THE SCENE Amami Spa & Resort Charm Point 4: The Only Open Hot Spring With an Ocean View in Amami Oshima!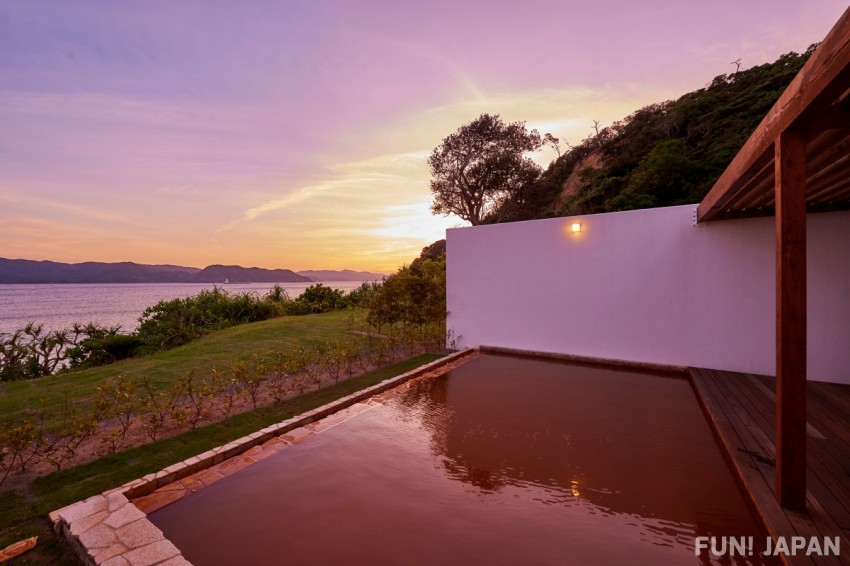 The only natural hot spring in Amami Oshima has a view of the sea spreading out in front of it. The sparkling golden water has high salt content, doesn't cool off easily, and is great for moisturizing the skin. The rooftop "Ama-Terrace", which opened in March 2018, is also a must-see! You can enjoy both sunrise and the starry sky at night.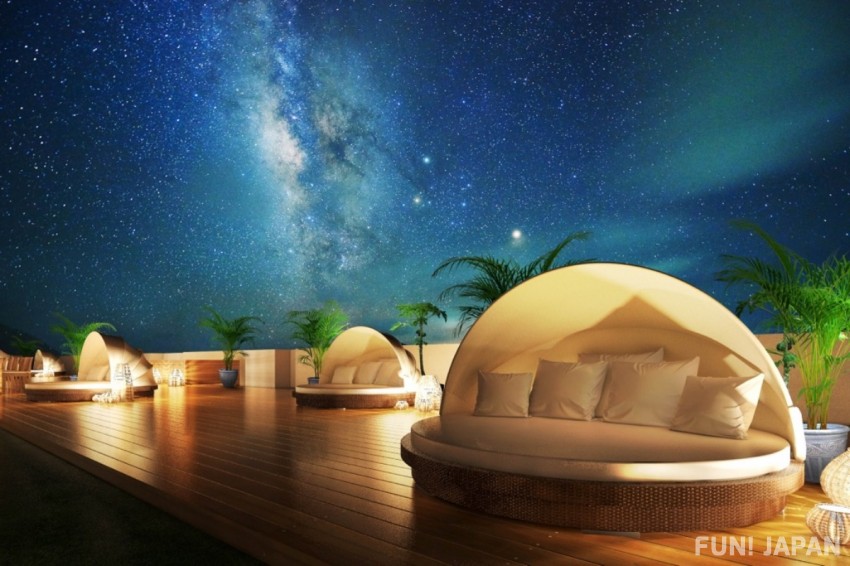 Spot Information
Spot name:THE SCENE Amami spa&resort) THE SCENE Amami Spa & Resort
Address:970, Sokaru, Setouchi-cho, Oshima-gun, Kagoshima Prefecture (zipcode 894-1523)
Access:Amami Airport → [Rental Car] → About 2 hours, *or* Amami Airport → [Public Bus] → About 3 hours
Wi-Fi: Available
Language:Only Japanese
Credit cards: JCB, VISA, Mastercard, AMEX, Diner's Club
Price: From 50,000 yen per person, per night
Check-in: 15:00
Check-out: 11:00
Hot Springs and Baths: Open-air bath (1 male, 1 female), indoor bath (1 male, 1 female), sauna (1 male, 1 female)
[Survey] Traveling to Japan
Recommend