Enjoy a Beautiful Japanese Garden at Isuien in Nara!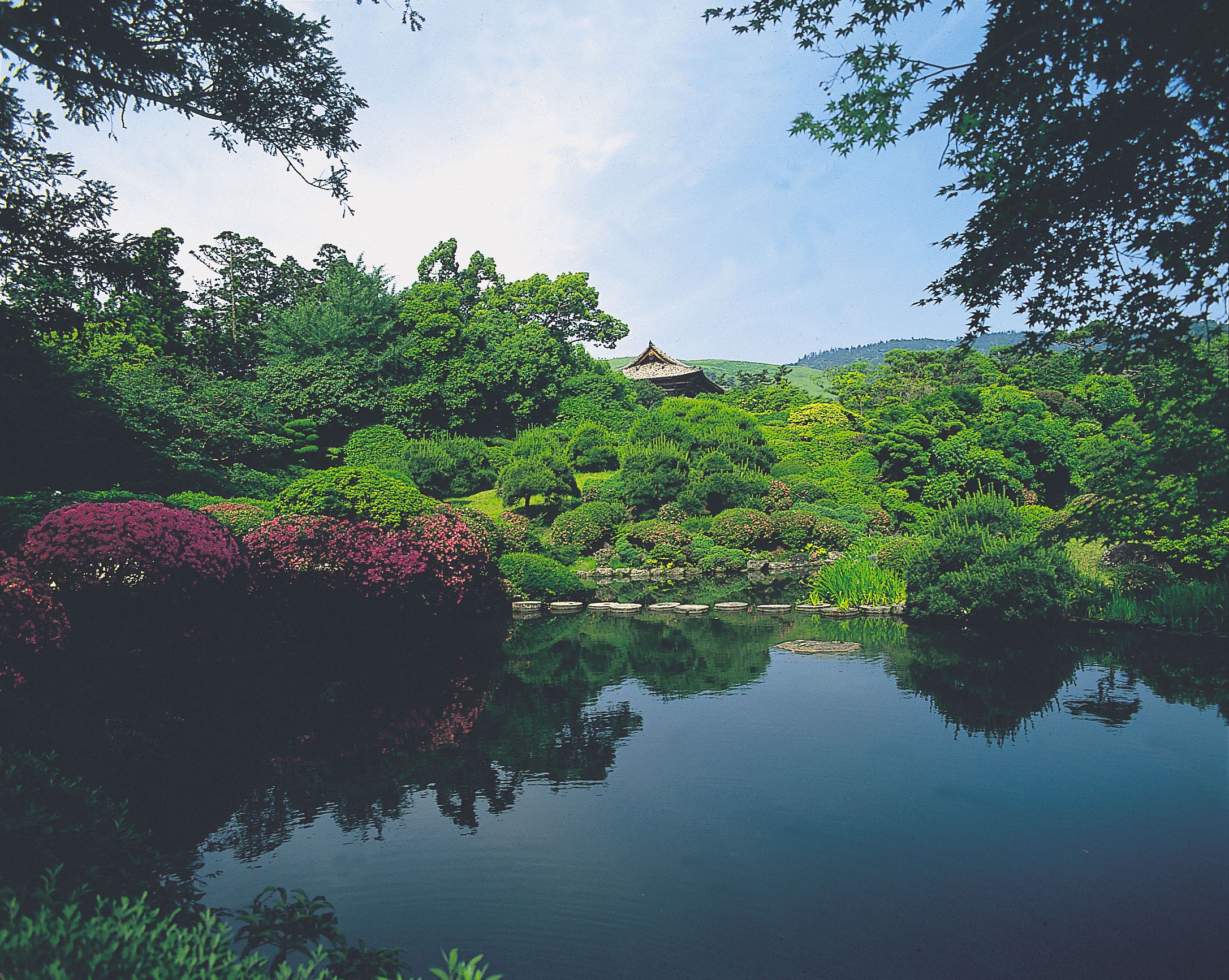 Isuien is a Japanese garden located in Nara. Visitors can enjoy a beautiful garden full of seasonal flowers and trees. The garden also has a museum that displays many works of art, especially East Asian art. How does spending a quiet moment in a historic space sound to you?
Isuien in Nara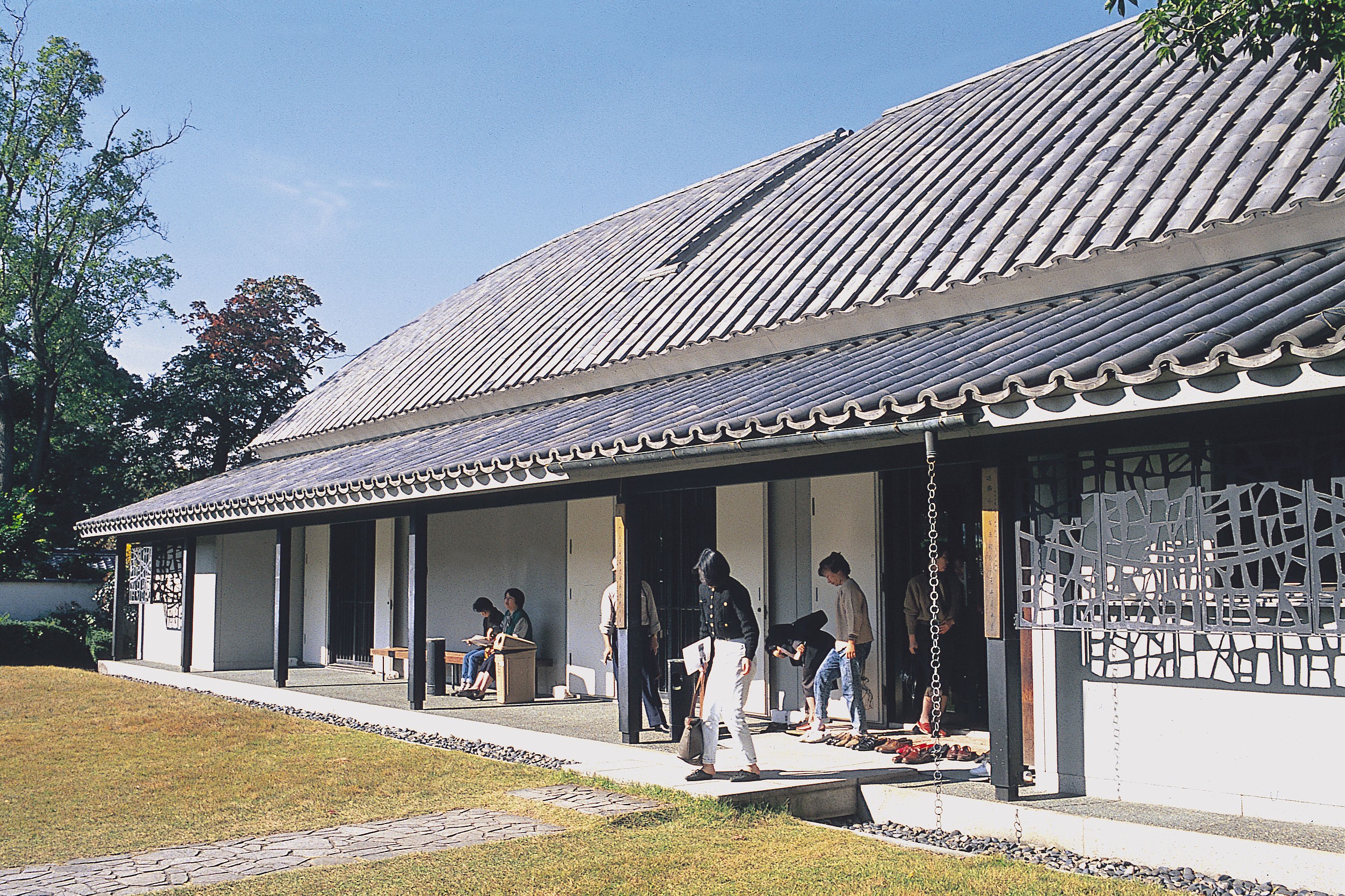 Isuien is a Japanese garden in Nara City, Nara Prefecture. It is located in an area with famous temples such as Todai-ji and Kofuku-ji. There are two kinds of gardens that have paths surrounding ponds. One is a Japanese garden built in the early Edo period, the other built in the Meiji period. The gardens also have many historical buildings including tea houses. In addition, the Neiraku Museum of Art, located in the garden, has a collection including bronzeware from ancient China, porcelain from the Goryeo and Chosun Dynasties, and Japanese tea utensils. 
Highlights of Isuien Garden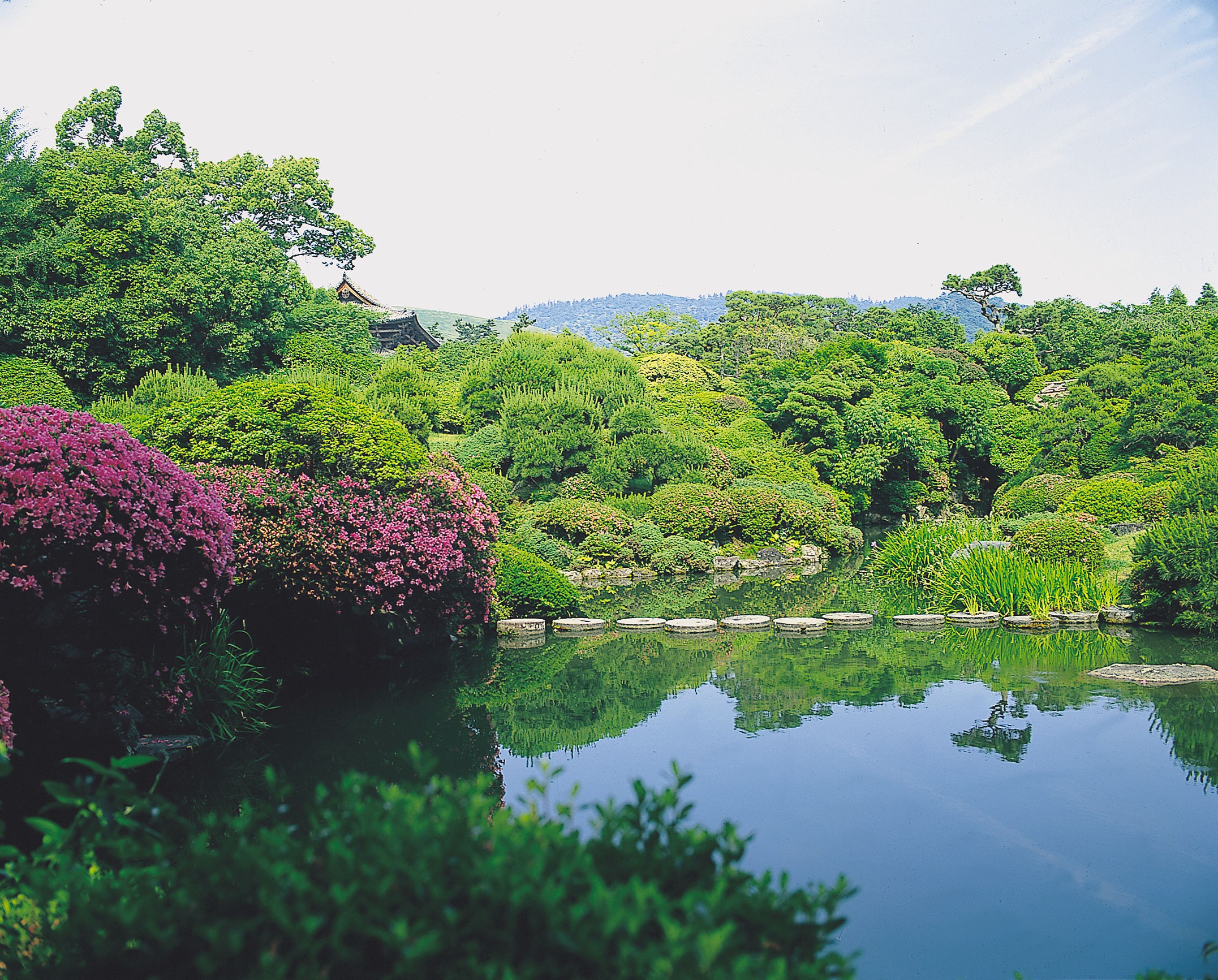 The beautiful pond fountain and the landscape of seasonal flowers and trees in the garden are prominent highlights of Isuien Visitors can enjoy cherry blossoms and azaleas in spring, and lotus flowers in summer. In autumn, the harmony between the fall foliage and the garden is beautiful, and in winter you can enjoy the view of the snow falling on the historic buildings. 
How to Enjoy Japan's Isuien Garden
Inside the garden, there is a restaurant where guests can have a dining experience in a relocated Edo-period building. Enjoying the view of the garden while eating delicious food is a must here. The admission fee for the above mentioned Neiraku Museum of Art is included in the tickets for the park, so why not stop by after enjoying the garden? 

Isuien Admission Fee
The admission fees for Isuien are listed as 900 Yen for adults, 810 Yen for college students, 500 Yen for middle and high school students, and 300 Yen for elementary school students.
Visiting time of Isuien Garden
Visiting hours for Isuien are from 9:30 to 16:30 (reception time is until 16:00).
The garden is closed on Tuesday's and during the New Year holidays.
Access to Isuien Garden
To get to Isuien from within Tokyo, take the Shinkansen from Tokyo Station and get off at Kyoto Station. From Kyoto Station, take the Kintetsu Kyoto Line Limited to Kintetsu Nara Station, from which it is approximately 15 minutes on foot. 

Distance from Isuien Garden to Todaiji Temple
Todai-ji Temple, a registered UNESCO World Heritage Site, is located next to Isuien, and it can be reached by a 5-minute walk from the garden.
Spot Information

Spot name:Isuien Garden
Street Address:74 Suimoncho, Nara City, Nara Prefecture
Access:About 15 minutes on foot from Kintetsu Nara Station.
Wi-Fi: Unavailable
Language:Only Japanese
Ticket:At the Ticket Locket
Credit cards:No Credit cards accepted
[Survey] Traveling to Japan
Recommend