Japan's Okuhida and Shinhotaka. Enjoy the Beauty of Nature from the Ropeway and Bridge
There are many charming spots in Okuhida and Shinhotaka. In particular, the Shinhotaka Ropeway, which has the only two-story gondola in the country, is recommended. In addition to an introduction of Shinhotaka Ropeway, this will be an introduction to recommended places.
Okuhida in Gifu Prefecture is a Place Full of Natural Beauty in the Mountains of the Northern Alps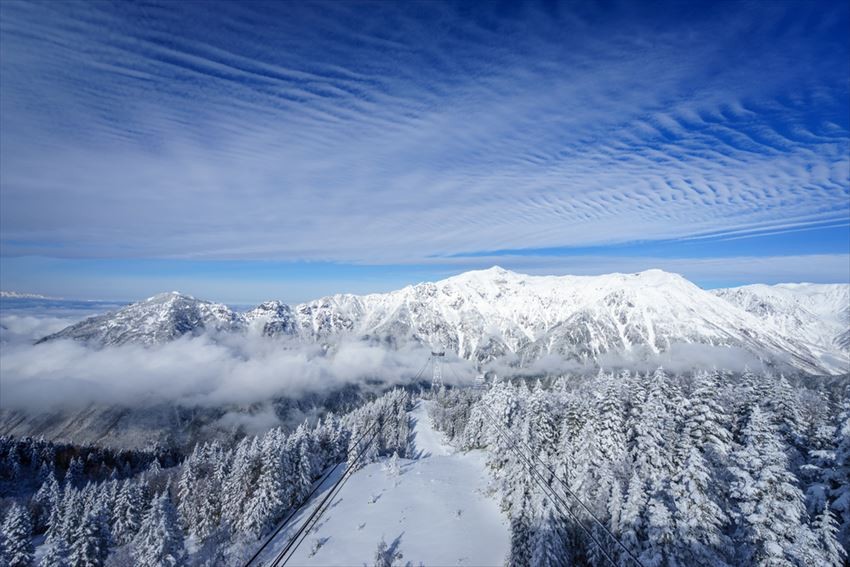 Okuhida, Gifu Prefecture is a famous tourist spot in Japan, which is dotted with a number of sightseeing spots, including Okuhida Onsengo located at the foot of the Northern Alps. In particular, this will be an introduction to spots where you can enjoy the attractions of nature, including the famous "Shinhotaka Ropeway".
Shinhotaka Ropeway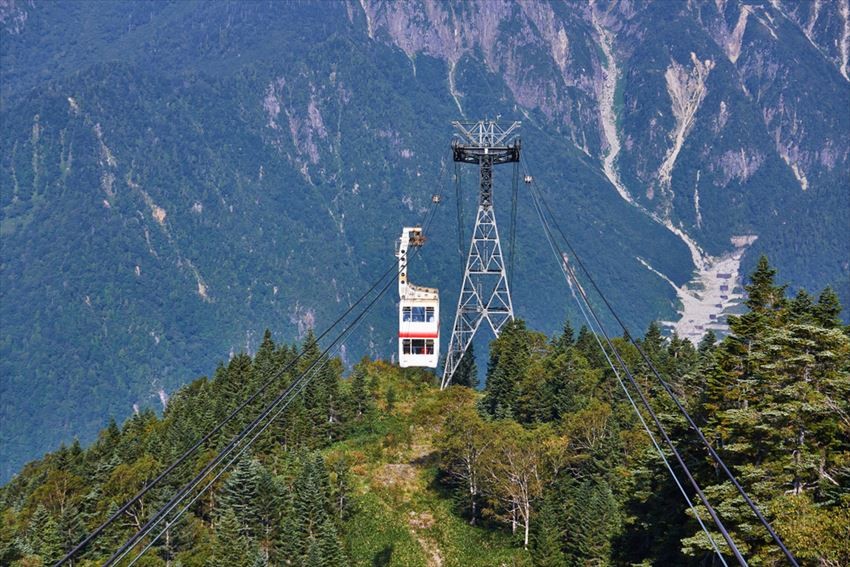 Shinhotaka Ropeway is a vehicle that travels at an elevation of 2,000 meters or more on the only two-story ropeway in Japan. It is an activity where you can experience the nature of each season. In the spring you can see colorful flowers, the beautiful blue sky in the summer, colorful autumn leaves in the fall, and the snow-covered winter. It is a satisfying spot no matter which season you visit.

Spot information
Spot name: Shinhotaka Ropeway

Street address: 710-58 Okuhida Onsengō Kansaka Takayama, Gifu
Access: 1 hour and 40 minutes by Nohi Bus bound for Shinhotaka Ropeway from JR Takayama Station Takayama Nohi Bus Center, get off at the last stop, 0-minute walk from there
Northern Alps Ohashi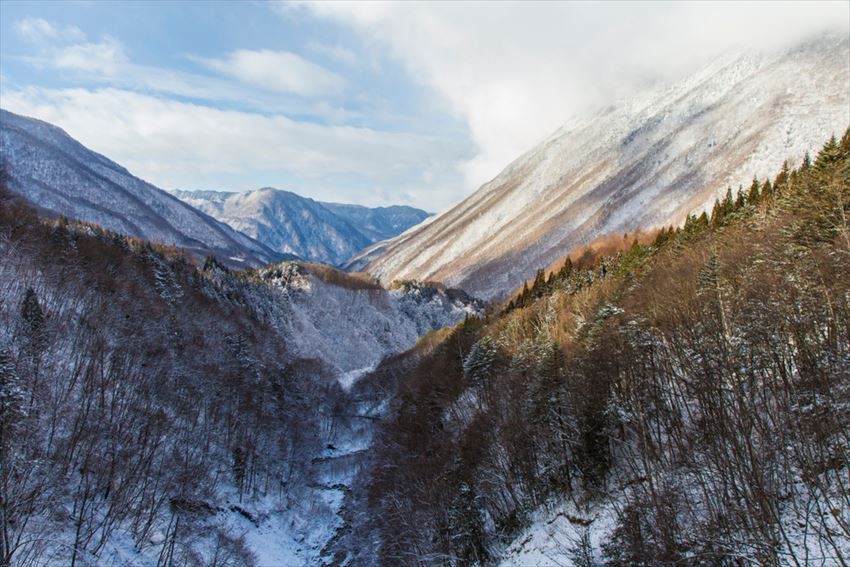 The "Northern Alps Ohashi", which is close to Shinhotaka Ropeway, is an arch-shaped 70 meter-high bridge connecting Nakao Kogen and Nabedaira Kogen. In the fall, you can drive while watching the colorful red and yellow leaves, and in winter, you can see the beautiful mountains covered with snow. If you came by rental car, you definitely want to go through. Riding through the wilderness is very refreshing.

Spot information
Spot name: Northern Alps Ohashi

Street address: Okuhida Onsengo Nakao Takayama, Gifu
Access: 10 minutes by car from Shinhotaka Ropeway
Okuhida Onsengo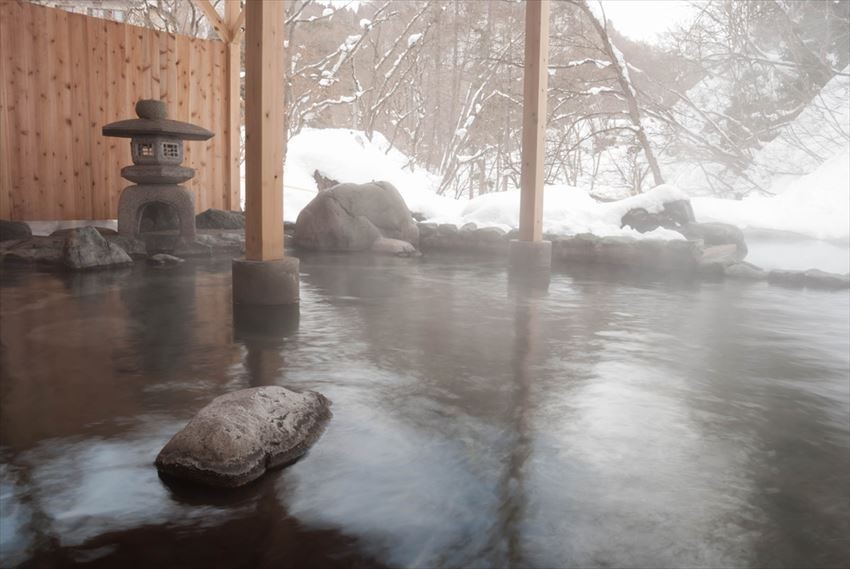 Getting relief at Okuhida Onsengo after mountain climbing is recommended. Okuhida Onsengo refers to the five hot spring areas of Hirayu Onsen, Fukuchi Onsen, Shin Hirayu Onsen, Tochio Onsen, and Shinhotaka Onsen, and there are communal baths and open-air baths that are free or cost a little bit.

Spot information
Spot name: Okuhida Onsengo

Street address: Shinhotaka Okuhida Onsengo, Takayama, Gifu
Access: Get off at JR Takayama Station, 1 hour from Takayama Nohi Bus Center bound for Shinhotaka Ropeway, get off at Hirayu Onsen
Accessibility from Takayama to Okuhida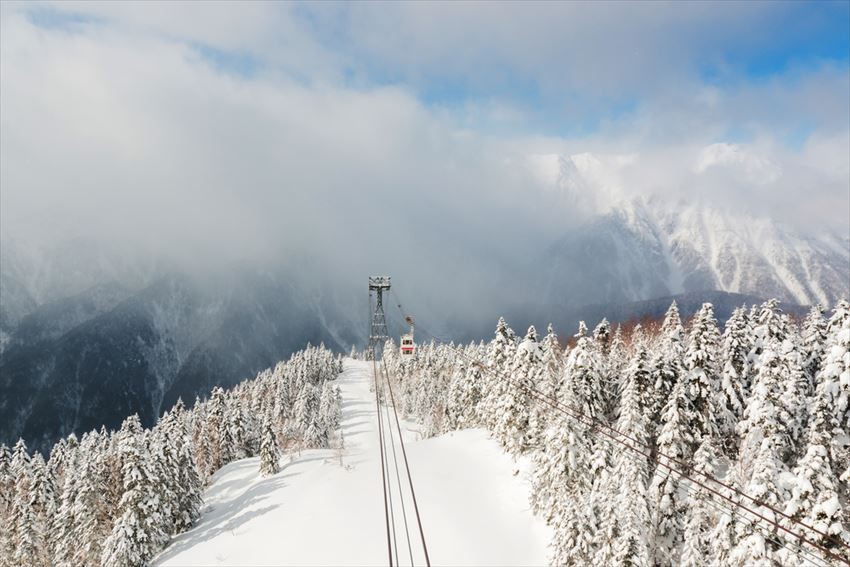 From JR Takayama Station, it takes about 70 to 90 minutes by Nohi bus to go to Okuhida Onsengo and Shinhotaka Ropeway.

There is about one bus per hour, and it is about 1,500 yen to 2,000 yen one-way.
[Survey] Traveling to Japan
Recommend