Oyster fishermen eat local grilled oysters on the spot. The beauty of life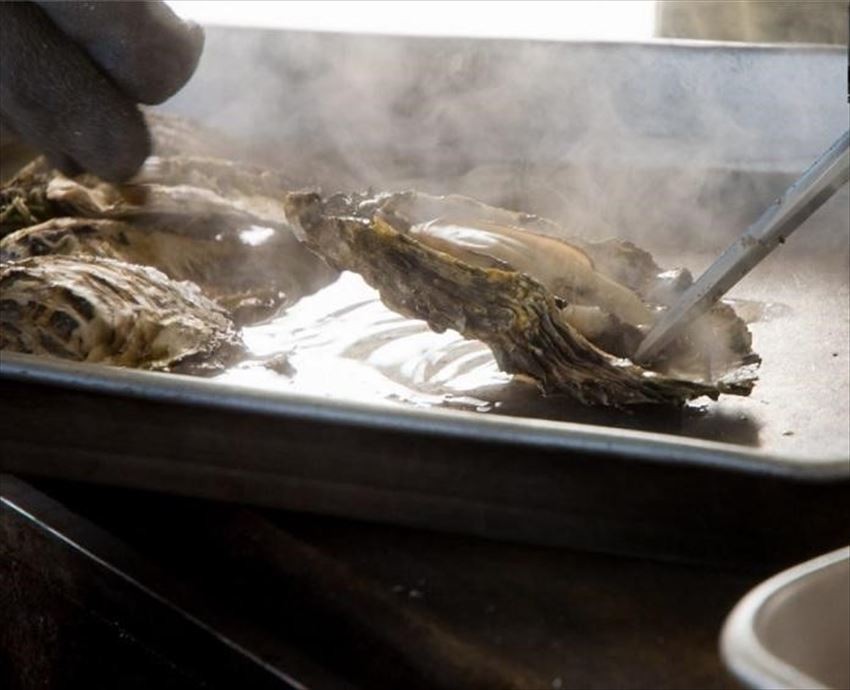 A cold winter morning which I feel chilly. I always hide in the blanket and continue my sleep again when I am enjoying my holiday. Okay, let's skip this meaningless foreword.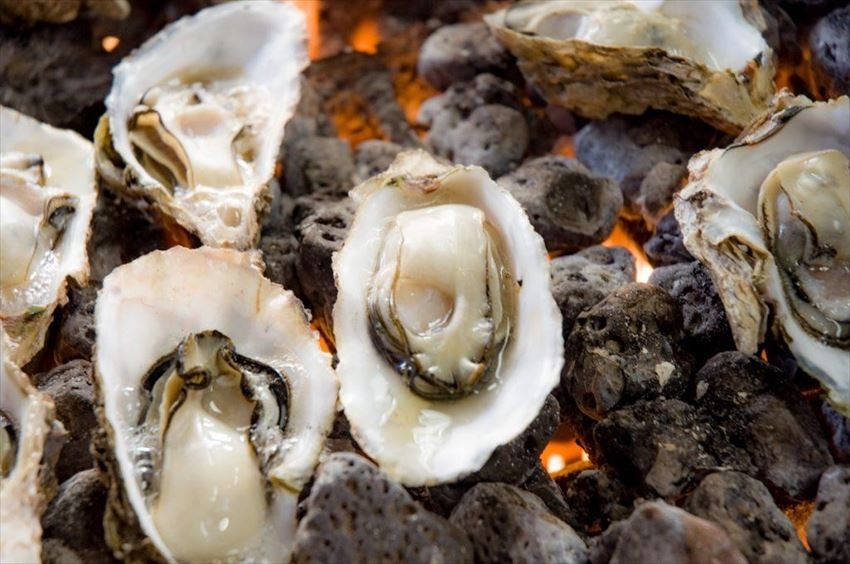 If an oyster lover eats this, the person will definitely smile happily. You will feel that the winter with delicious food has come.
Oysters which are raised by "everyone"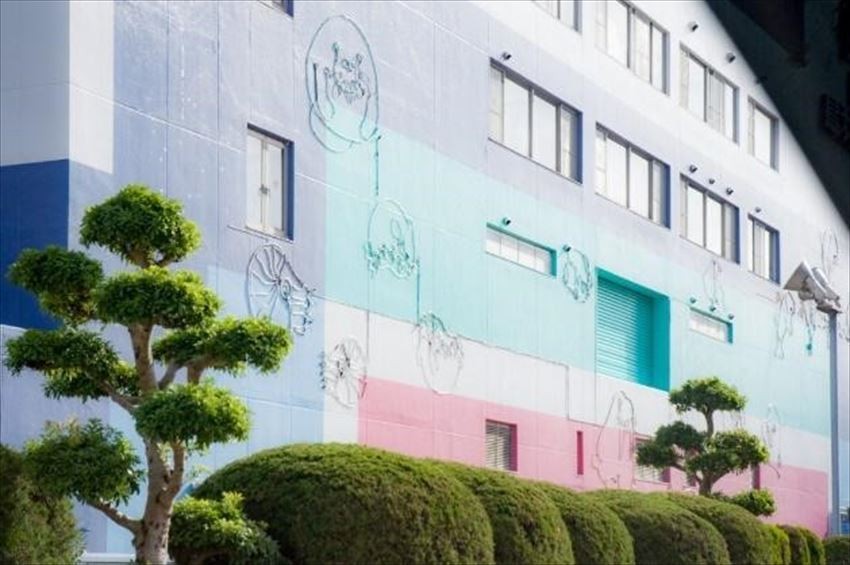 Kita sampai di Uramura dengan mobil ke arah Akuarium Toba. Kira kira jaraknya 10 menit dari Stasiun Toba dengan mobil.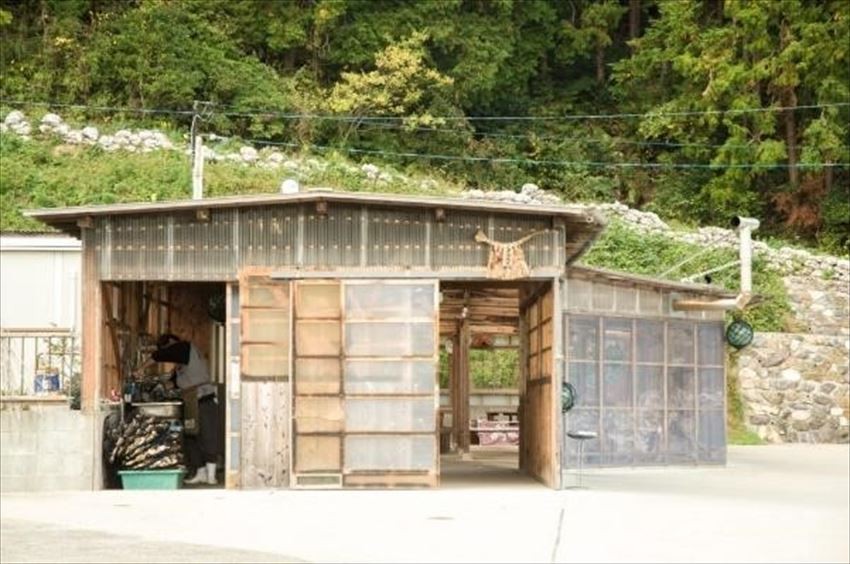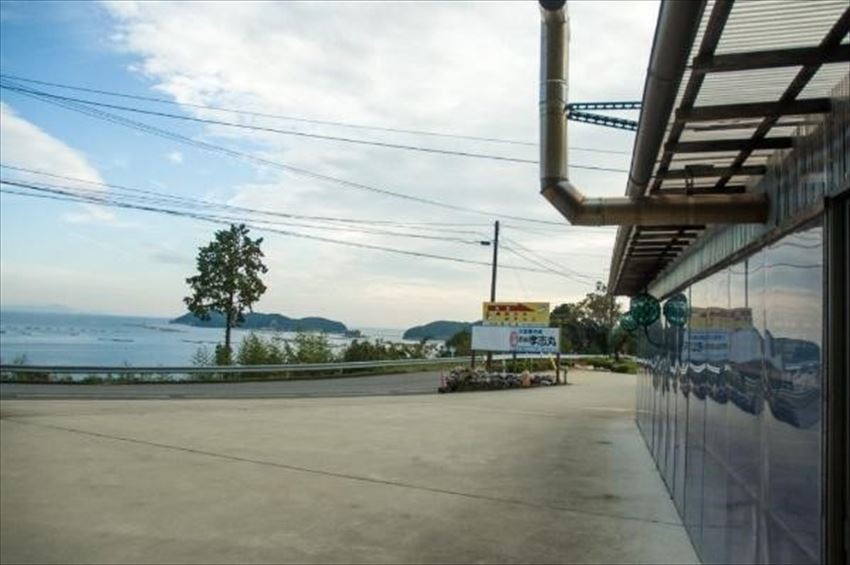 I have arrived earlier before the store opened in order to collect more information on interview.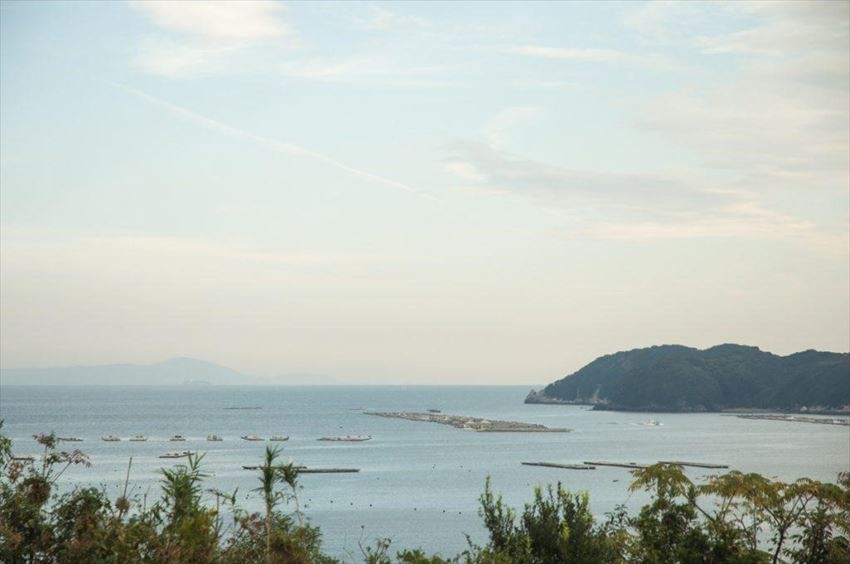 A beautiful sea Takashimaru Kakikko spreads in front of you.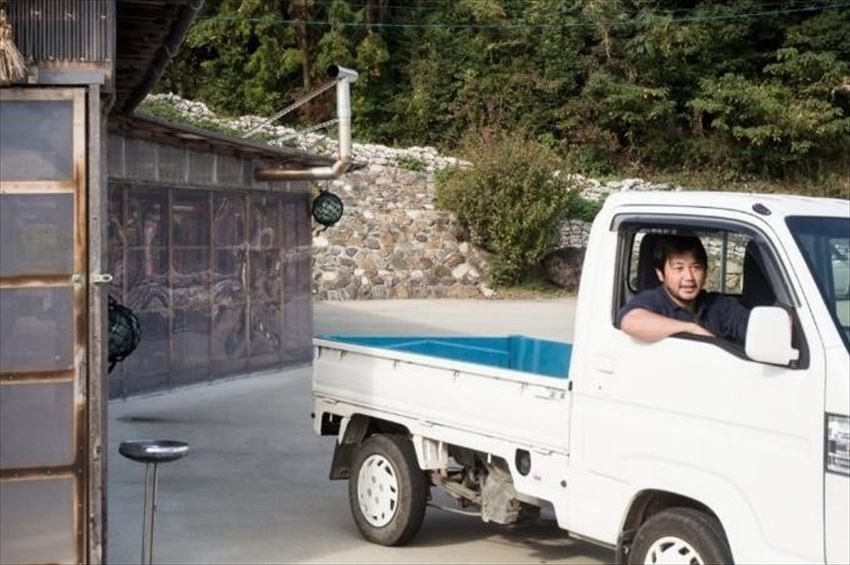 Asao Daisuke came with a light truck coolly.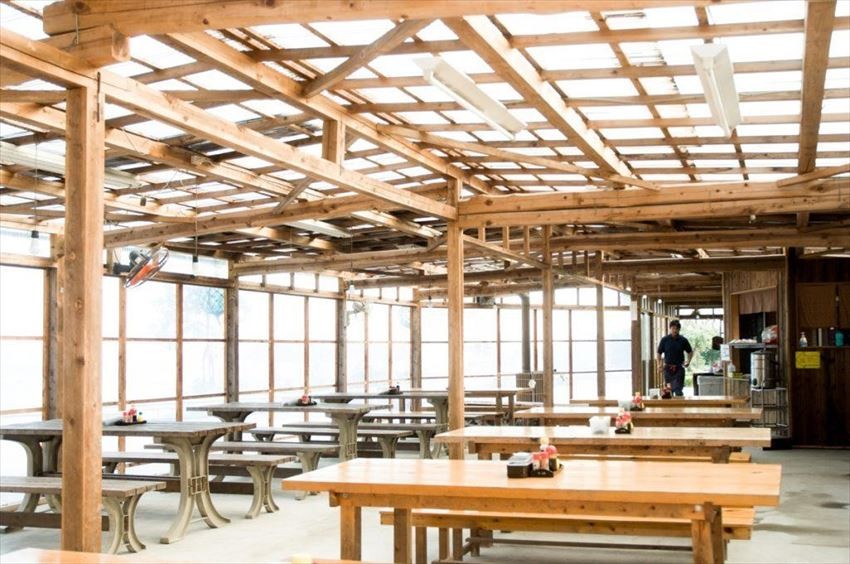 He is an aquaculture fisherman who runs the business of oyster hut here and carries out aquaculture on his own. I am an oyster lover and always visit here to buy local oyster and enjoy eating an all-you-can-eat oyster meal here. However, the thing I love about this place is that there is a professional chef who will grill the oysters for us.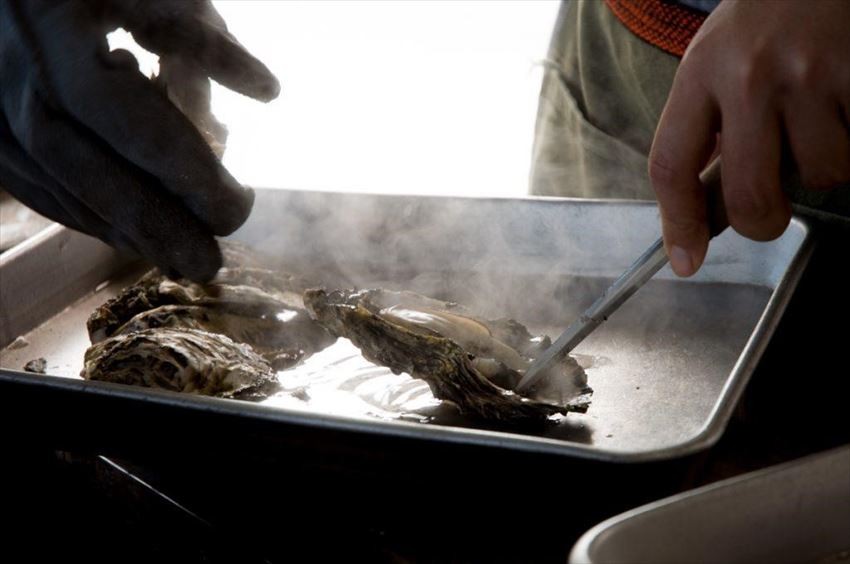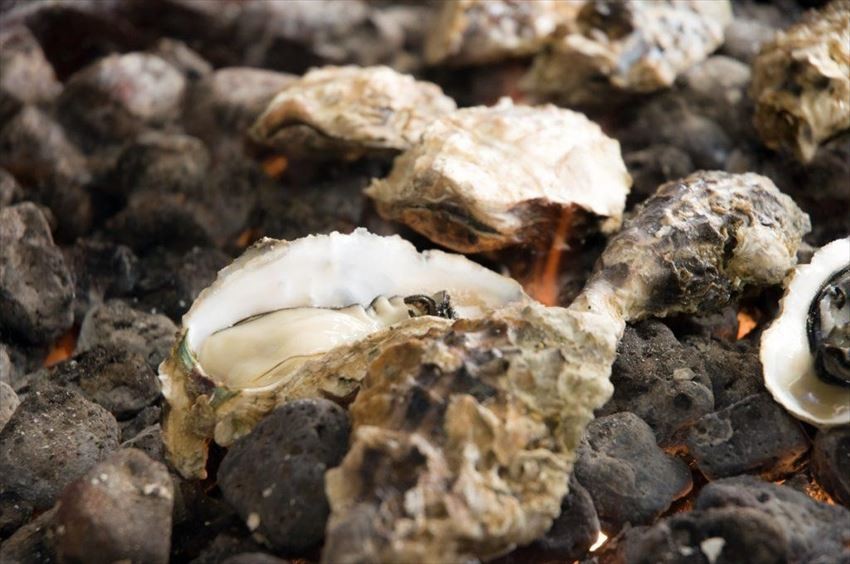 Asao-san: Oysters which grill with flame will become hard. Therefore we grill the oyster by using lava stone.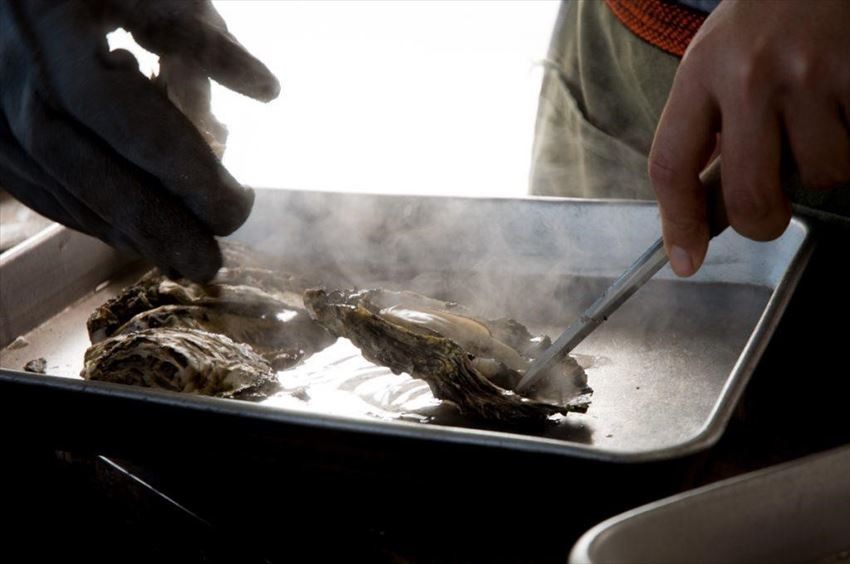 Mr. Asao grilled the oyster, just like how a chef at a Yakitori restaurant grills the chicken with favorite charcoal fire. By the way, how the delicious oysters grow up?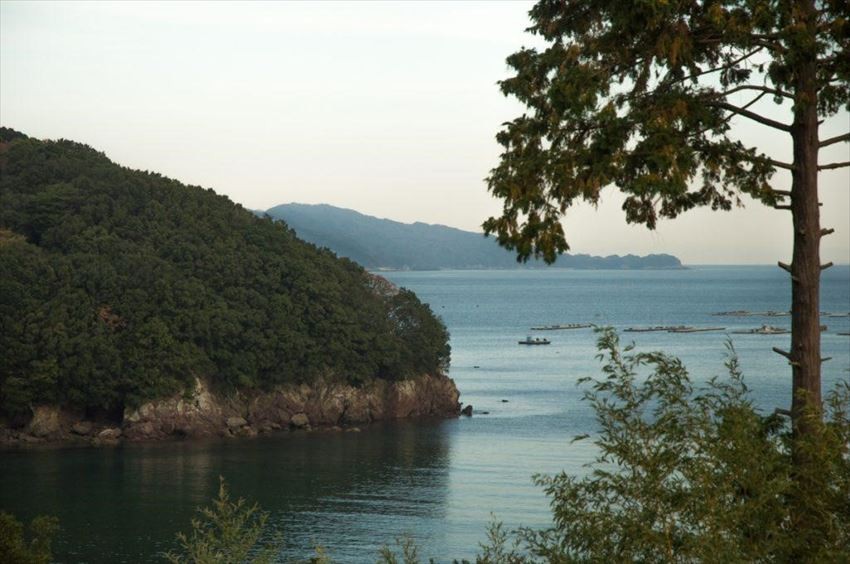 Asao-san: The oyster is "grown up" by the sea. If the mountains are healthy then the oyster will grow up healthily as well. So the oyster is "grown-up" by everyone.
Uramura-cho, Toba City where Mr. Asao cultivates oysters is a sea area where Ise Bay and Kumano Pass intersection. The water which contains plenty of nutrients flows from Ise Bay from the mountain such as Kiso Mikawa and Miyagawa, and collide with Kuroshio wave and create a suitable environment for oysters to grow up. The growth method is different depending on the location of the oyster aquaculture net.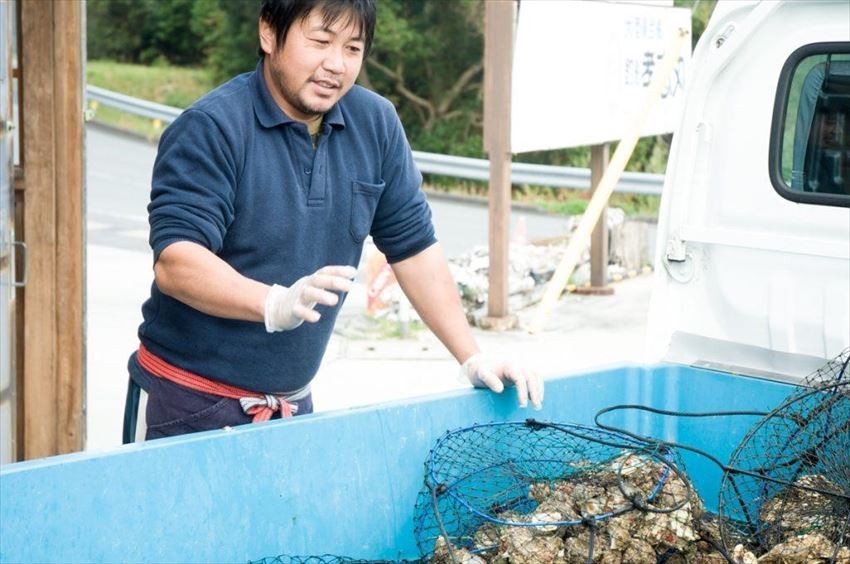 Asao-san: I will predict based on my past experience in fishing oysters which direction should I go.
Oysters are not the species which grows alone in the cold sea.
Mr. Asao will shake the oyster and brings them to go out and come back from the sea repeatedly. 
Asao-san: If I went out of the sea for three days for fishing without return, a lot of baits will be eaten by the oysters.
So, we found the person who lives with nature. The natural circulation of the sea and mountains, and a man named Mr. Asao.
Therefore, it can be said that the oysters are grown up by "everyone".
The original sweetness of the oysters
The oysters have different tastes depending on the seasons, especially the exceptional taste of oyster in winter and early spring. I got the beer poured into a glass in advance in order to take a nice photography.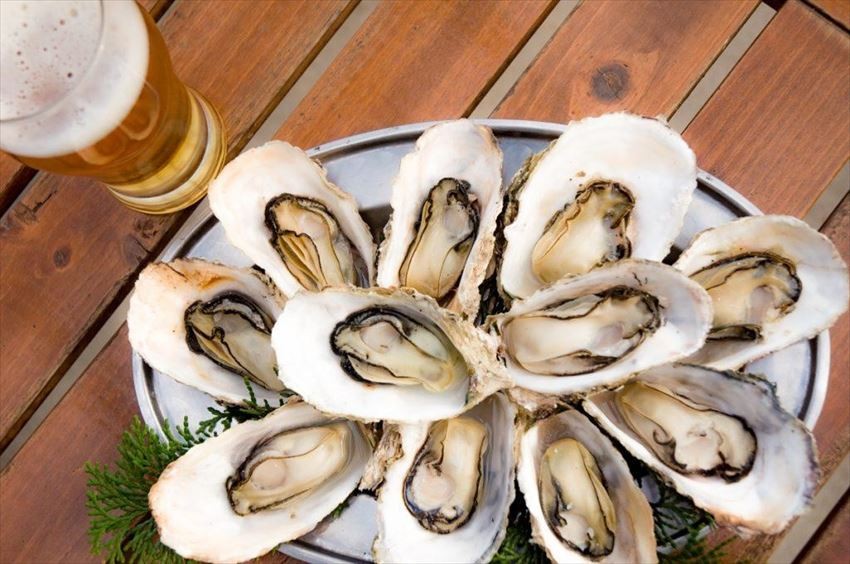 Asao-san: The snowmelt water from the mountain is filled with nutrition which is suitable for the growth of oysters. Especially at the end of winter, the sweetness of oyster is awesome.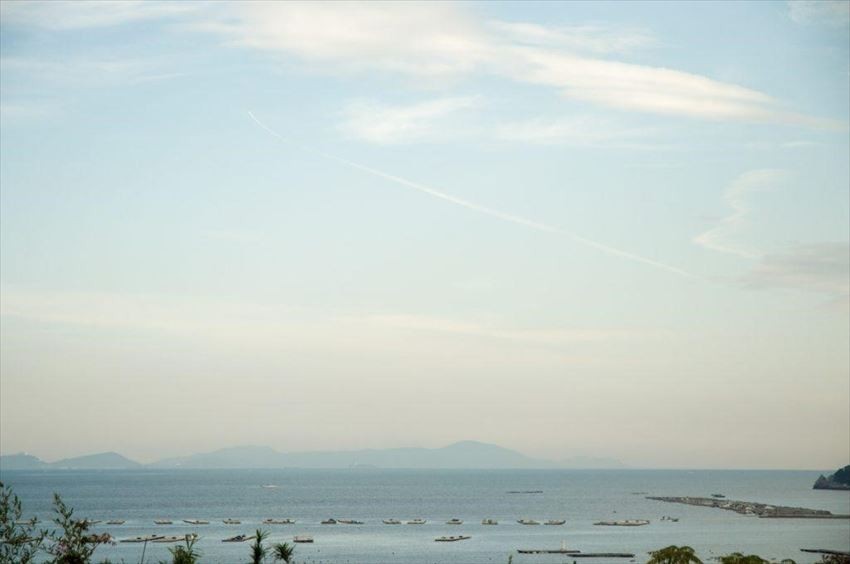 The friendly morning sunlight was pouring in Uramura on a winter morning.
In this morning of the holiday, I decided to kick away the blanket and wake up to enjoy bathing in warm sunlight, and also enjoy eating the excellent oysters.
The other day I have actually talked to a foreigner who was eating oysters at a grilled oyster stall nearby Toba Station and found that he is a young chef who came from the gastronomic holy place, San Sebastian. As per what I have interviewed him, he is working in Tokyo and came to Toba for a trip to find ingredients. It seems like he had eaten Mie's oysters in overseas and get to know about Mie prefecture, and managed to get the opportunity to come to this original place. 
Information
Name of store: Yakigaki no Koshimaru Kakikko

Address: 1-12 Imaura, Uramura-cho, Toba, Mie Prefecture
Phone number: 0599-32-5916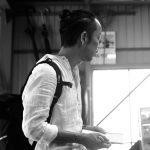 yusuke.murayama
Yusuke Murayama is OTONA MASTER, one of the representative of OTONAMIE.
Even his name is called as Songsan, but in fact he is not a foreigner. His job is as a graphic designer and also a writer. His hobbies are walking around and riding bicycles. Previously, he was playing a band which is called South ★ Hill, which is unfortunately not popular at all.
OTONAMIE http://otonamie.jp/
*This website is equipped with Google Translate feature.
[Survey] Traveling to Japan
Recommend