A Guide to Highlights of Matsushima · Godaido Temple in Japan
Godaido Temple is said to be the symbol of Matsushima. It is designated as an Important Cultural Property of Japan as an architecture in the Azuchi-Momoyama period. In this article, we will introduce history and attractions that you will want to know before paying a visit.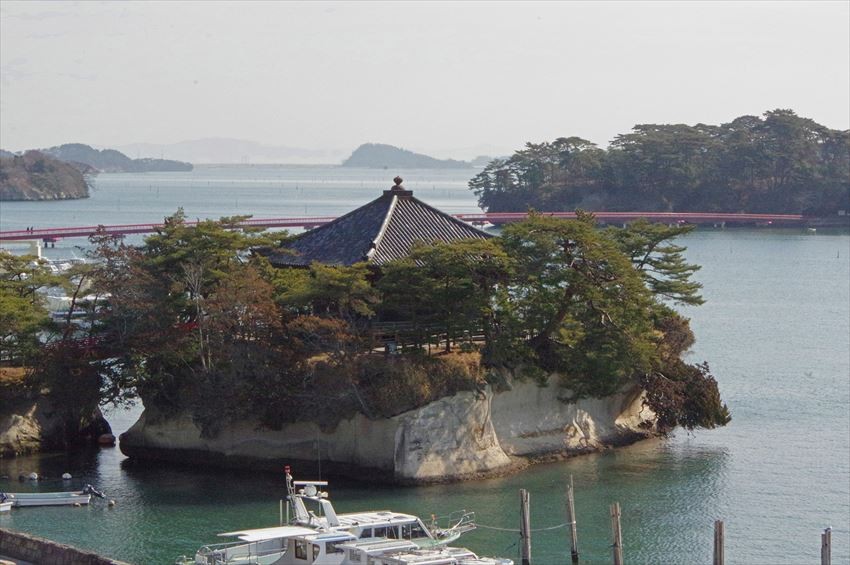 About Godaido Temple

With its prominent location overlooking Matsushima Bay, Godaido is a must-see spot of Matsushima. The small temple was originally founded as Bishamondo by the famous general Tamuramaro Sakanoue during the eastern expedition in 807. It took its name Godaido when the priest of Tendai school of Buddhism Ennin, who opened Zuiganji temple (name was afterwards officially changed to Enpukuji temple), installed images of the Five Wisdom Kings in 828. They are Dharmapala Acala (centre) , Trilokavijaya (east), Yamantaka (west), Kundali (south) and Vajrayaksa (north). The present temple is founded by Date Masamune in 1604. It reflects the artistic style of the Azuchi-Momoyama period. Samurai ruler Date Masamune ordered the master craftsman of Kishu (Wakayama Prefecture), Osakabe Saemon Kunitsugu, to rebuild the temple.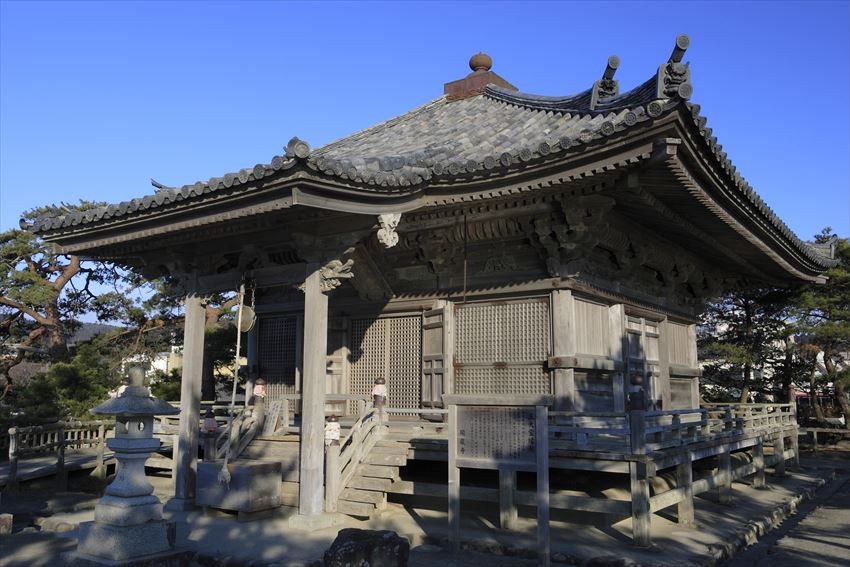 Highlights of Godaido Temple

The highlight is the architecture style of temple built in Azuchi-Momoyama period. "Ho‐Sangen" (where the four corners of the pillars are arranged in a square with one side having Sangen or about 5.4 meters ) is a structure with a tented roof with sculptures of twelve horary signs attached according to directions. The temple is a known Tohoku's oldest building in the style of the Azuchi-Momoyama period. Inside you can find a solid "Zushi" (a cupboard-like case with double doors) which holds the Five Wisdom Kings (Buddhist statues rarely shown to the public). The statues of the Five Wisdom Kings were made in the middle of the Heian period and are exhibited once every 33 years. The next exhibition will take place in 2039.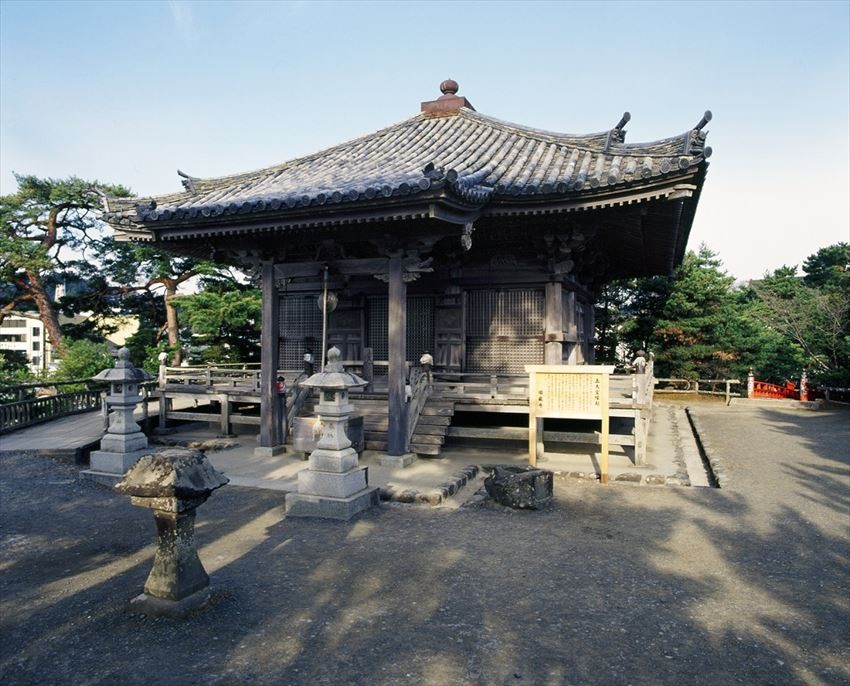 Access to Godaido Temple

From JR "Sendai" station, it takes about 41 minutes by JR Sengseki Line. Get off at "Matsushima-Kaigan Station" and walk for about 7 minutes to near the central pier. If you want to go to the hall, you can cross the bridge. You can see waves below through the space between the bridge girders when you walk on it, so it is called the "sukashi-bashi bridge". It is also said that when you go to visit Godaido, better look carefully at you feet so as not to "disturb" your mind and body. It is also said that it is a bridge of "Enmusubi" (marriage tie) because couples will naturally hold hands when walking across the bridge.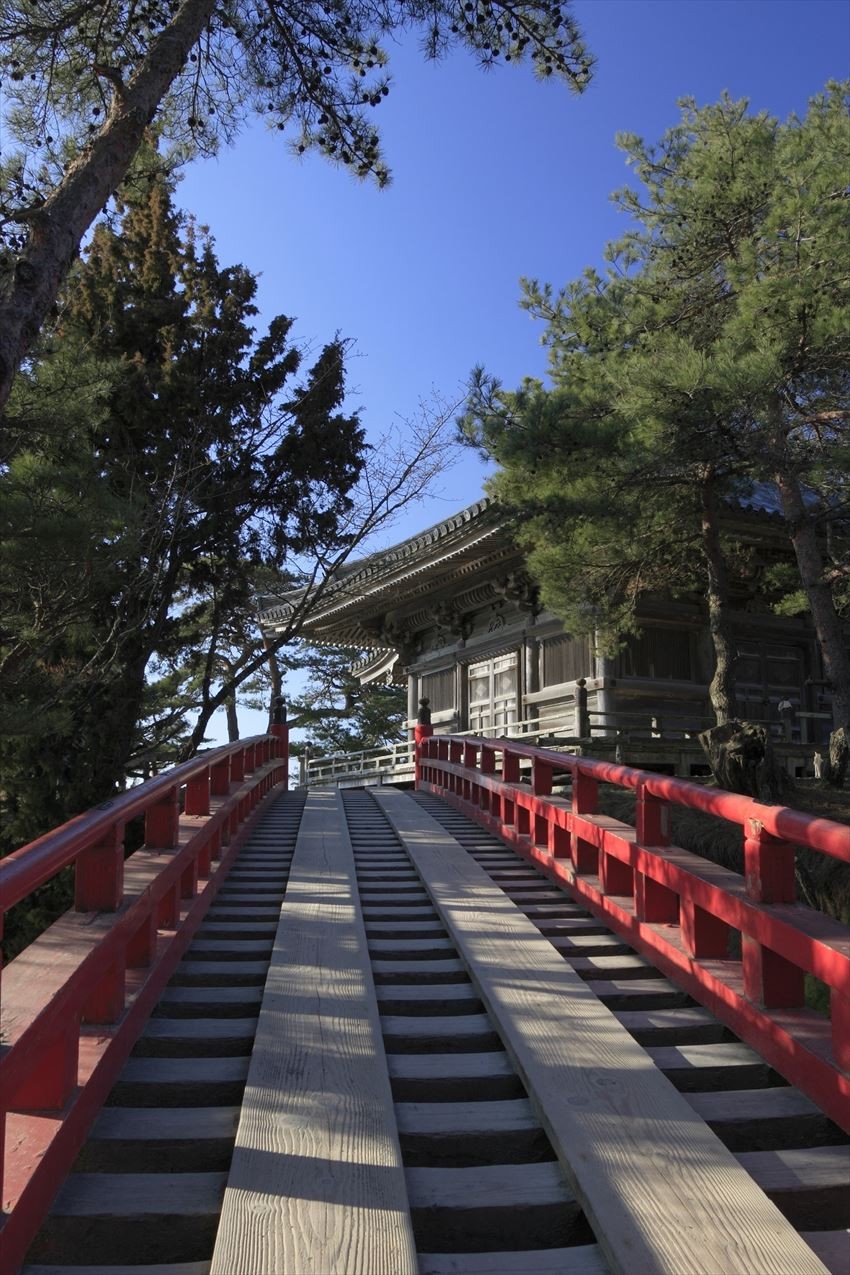 Spot Information
Spot name: Godaido Temple (Important Cultural Property of Japan)

Address: 111-Chonai, Matsushima-machi, Miyagi 981-0213
Admission: Free
Opening hours: Around 8:30 ~ 17:00
Closing days: None
[Survey] Traveling to Japan
Recommend