When Visiting Matsushima in Japan, Here Are 3 Recommended Restaurants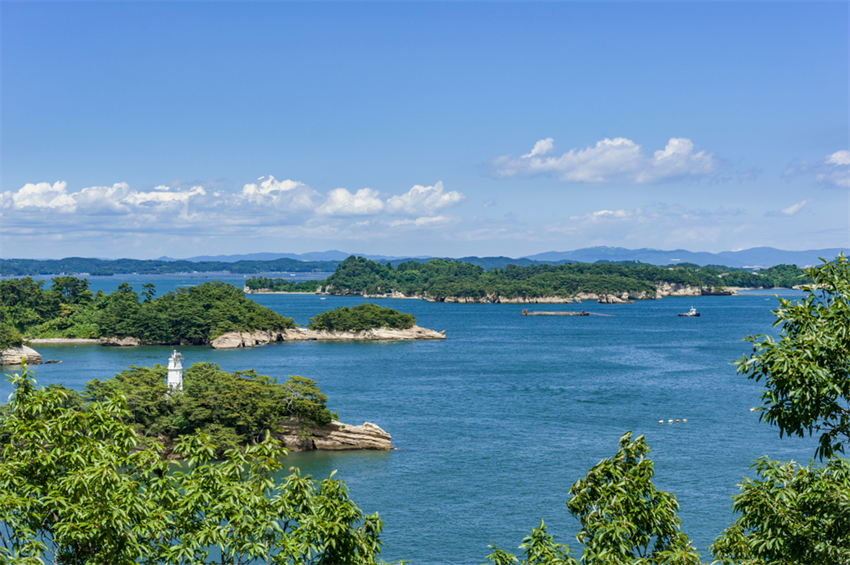 Matsushima is particularly famous for its abundance of fresh seafood. Therefore, there are many restaurants offering delicious seafood dishes nearby. In this article, we will introduce two restaurants where you can eat fresh seafood gourmet in Matsushima, and a cafe where you can taste Matsushima's sweets after meals.

All-you-can-eat grilled oysters: Matsushima Tourism Association Oyster Shack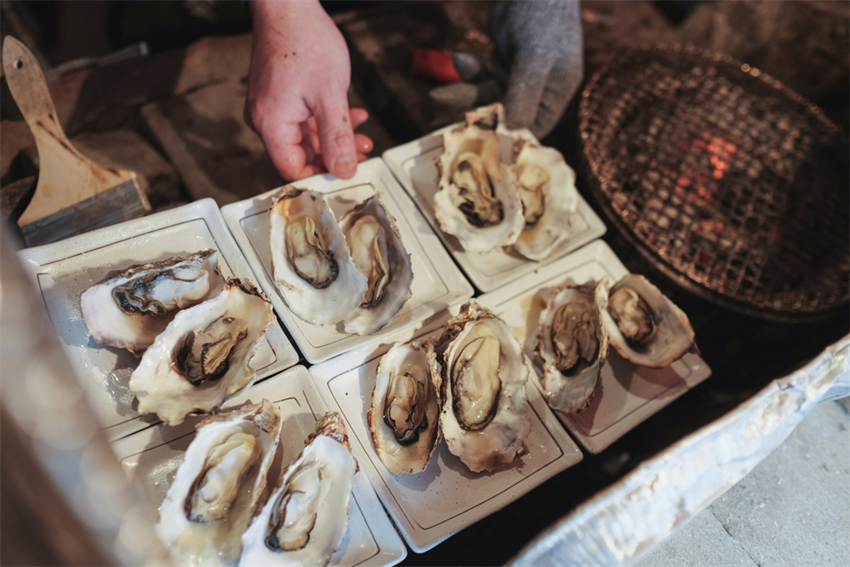 You can enjoy all-you-can-eat grilled oysters in the "Oyster Shack" (winter only) run by the Matsushima Tourism Association. Oysters are put onto a griddle placed at the center of a table. The staff grill the oysters vigorously while stirring with a cooking shovel. The grilled oyster shells are carefully opened by the staff so you can concentrate on eating.

It opens for just about 4 and a half months between late October and mid-March. Fees range from 2,200 yen for adults, and the time limit is 40 to 50 minutes depending on the course. (As of March 2019)

In addition, please be careful that you are prohibited to bring in outside food or drink including seasonings. Though, the oysters are already delicious enough to eat without seasonings. Drinks and lemons can be served on demand. Please order them when needed.

Spot information
Spot name: Matsushima Tourism Association Oyster Shack

Street address: 12-1, Matsushima Aza Higashihama, Matsushima-machi, Miyagi Prefecture
Access: About a 15-minute walk from JR Matsushima Station
Wi-Fi: No Wi-Fi
Language: Staff can speak simple english only
Ticket: Phone reservation only (in Japanese)
Credit cards: Cash only
Treasure of seafood gourmet: Matsushima Fish Market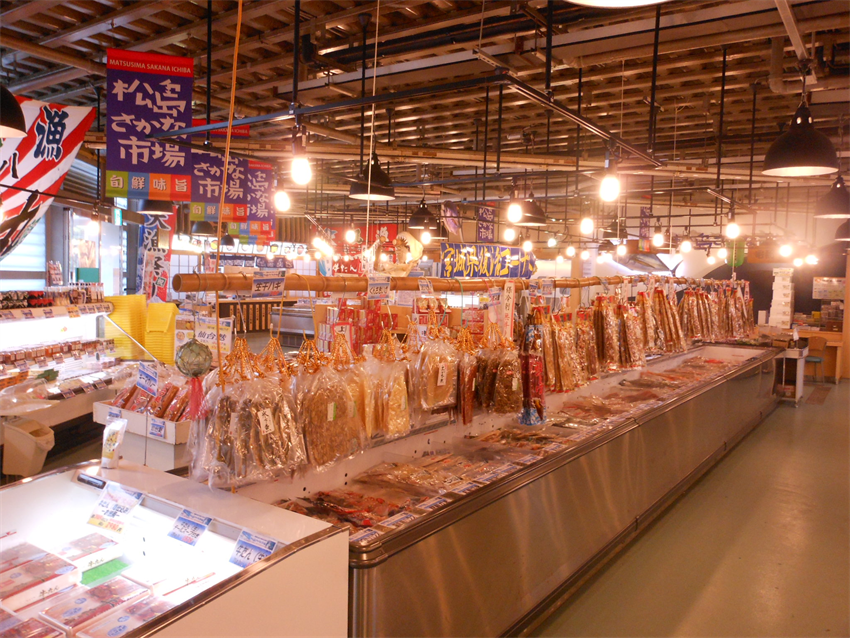 The Matsushima Fish Market is a market where you can buy more than 1,500 types of fresh seafood not only from Matsushima, but also from all around Japan. You can also buy local delicacies and dry food there which are recommended for souvenirs. There is also a place where you can enjoy food that is prepared with fresh ingredients.

Sushi and Seafood Rice Bowl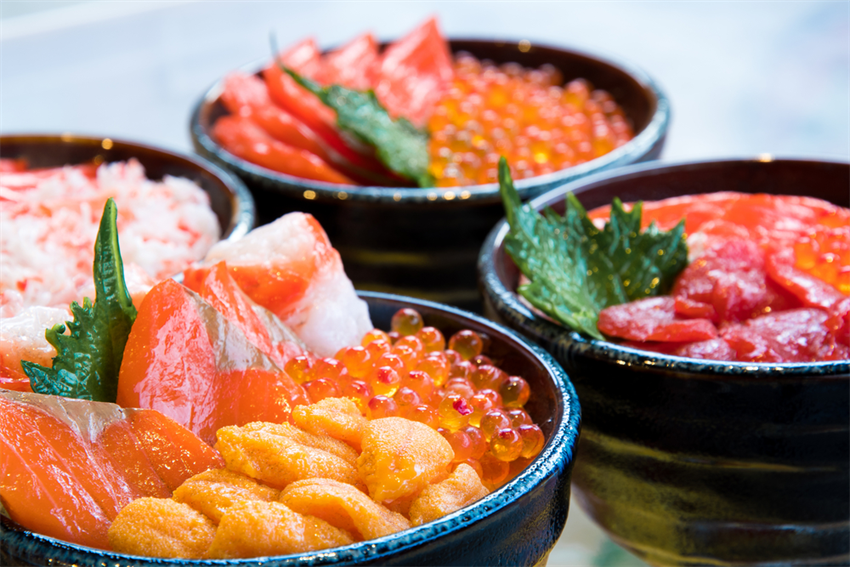 The menu selections of sushi and seafood rice bowl is broad here. A wide range and plenty of fresh seafood are used to prepare gourmet such as tuna nigiri sushi, ikura don and uni don. Above all, we especially recommend the "kaisen chirashi don" that has lots of seafood in it. It is a luxury dish that one can taste a lot of seafood at a time.

Grilled food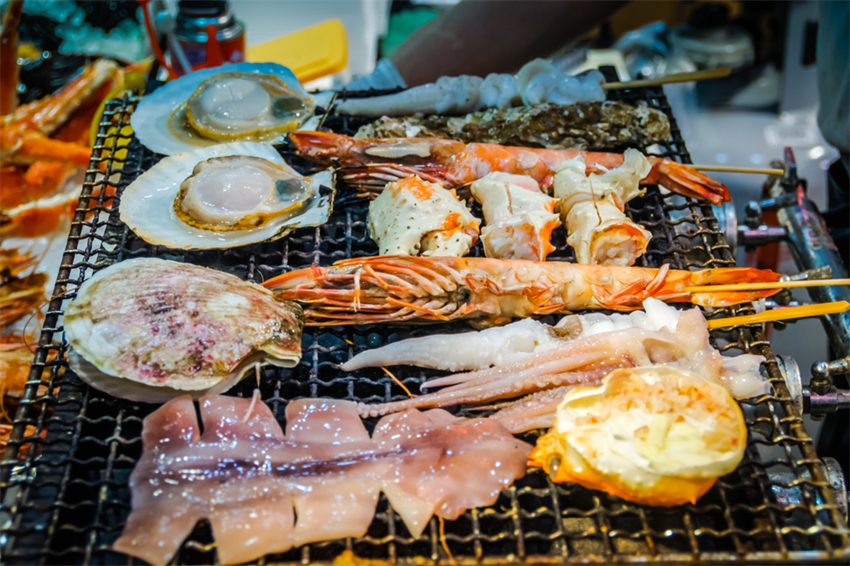 Miyagi's specialty gourmet includes beef tongue rice bowl, harako meshi (fish egg rice bowl), and oyster dishes. The most popular one is the "Matsushima Oyster Burger", a cream croquette made with Matsushima's oysters which are sandwiched with buns made with Miyagi's rice flour. The croquettes, sauce and buns are perfectly matched.

Ramen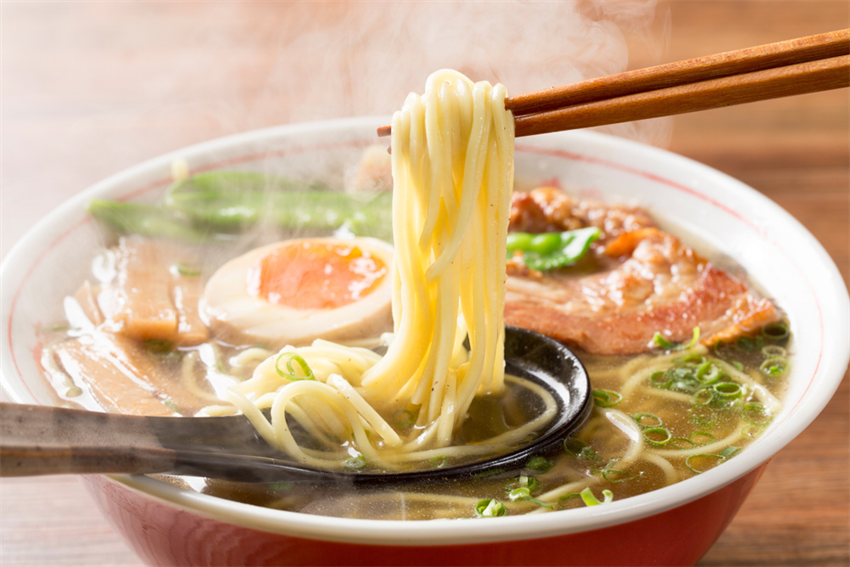 You can eat ramen, hiyashi chuka (cold ramen) and Tantanmen which are served with plenty of seafood. "Fukahire ramen" is particularly popular. This ramen is made with fukahire from Kesennuma and features a light soup.

Spot information
Spot name: Matsushima Fish Market

Street address: 4-10, Matsushima Aza Fukendo, Matsushima-machi, Miyagi Prefecture 981-0213
Access: About a 10-minute walk from JR Matsushima-Kaigan Station
Wi-Fi: Free Wi-Fi available

Language: Staff can speak simple English only

Credit cards: Cash only

Matsushima's sweets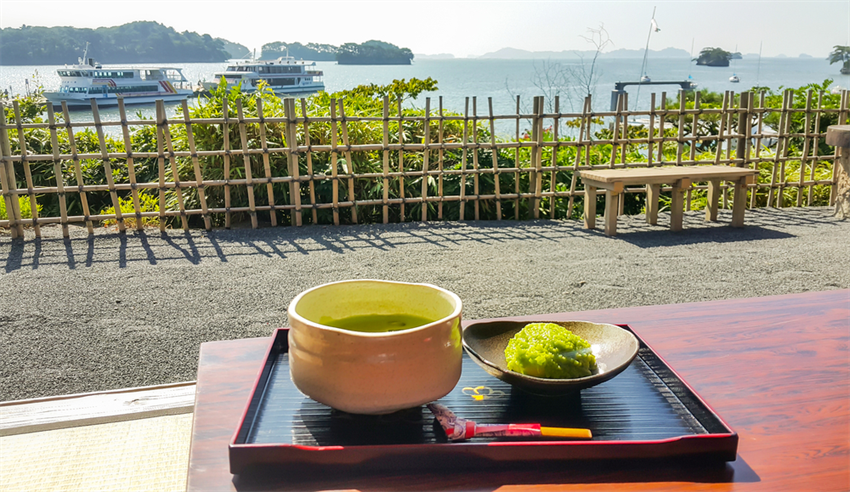 You would probably want to try sweets during your visit to Matsushima. In particular, the sweets made with famous Miyagi's "zunda (green beans)" are recommended. For example, you can eat "zunda mochi ( rice cake with green beans paste)" at cafes such as "Sensinan (洗心庵)" and "Kanrantei (観瀾亭)". In addition, "zunda shake" and "zunda parfait" are also popular sweets which you can eat at "Sanzen Matsushima Teramachi Koji (三全松島寺町小路店)" and "Shobian Cafe (ショウビアンカフェ)".

In addition, "Shokado Confectionary Shop (松華堂菓子店)" is famous for Castella. "Matsushima Yukitakeya (松島 雪竹屋)" and "Date Cafe (伊達かふぇ)" are famous for their ice-creams. These are all popular stores for tourists, so please stop by.
[Survey] Traveling to Japan
Recommend