Recommended Hotels in Kumamoto City, Japan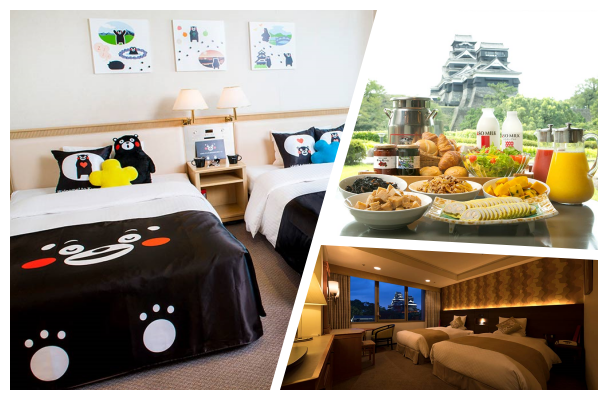 There are many attractions in Kumamoto Prefecture such as the largest caldera in Japan, hot springs, and castles. Kumamoto City is often used as a base for travelling to these places. There are many comfortable and convenient hotels in the city center, and we would like to recommend a few popular hotels.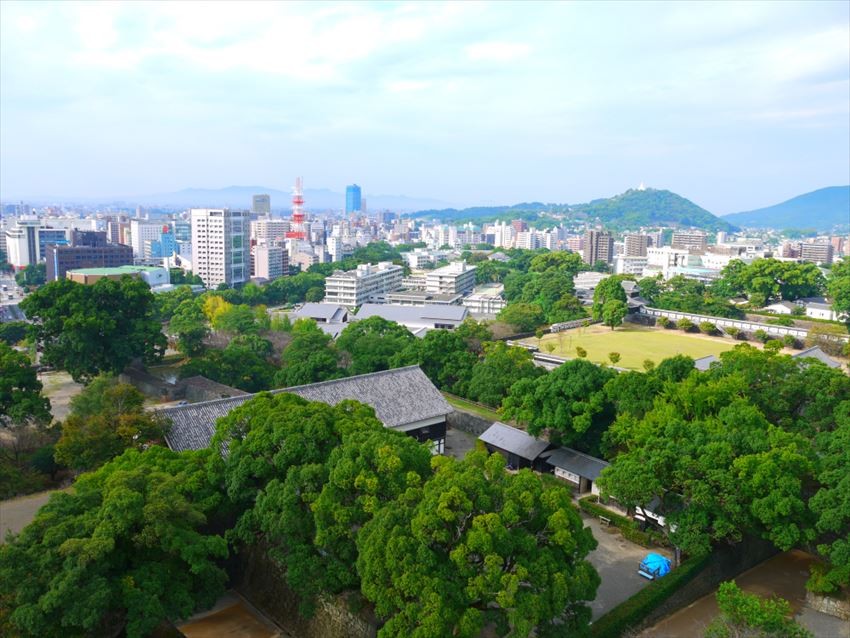 Hotel Concentration Area in Kumamoto
Many hotels are concentrated around the area from near Kumamoto Station to near Kumamoto Castle. There are numerous high class hotels with great view, good facilities and services.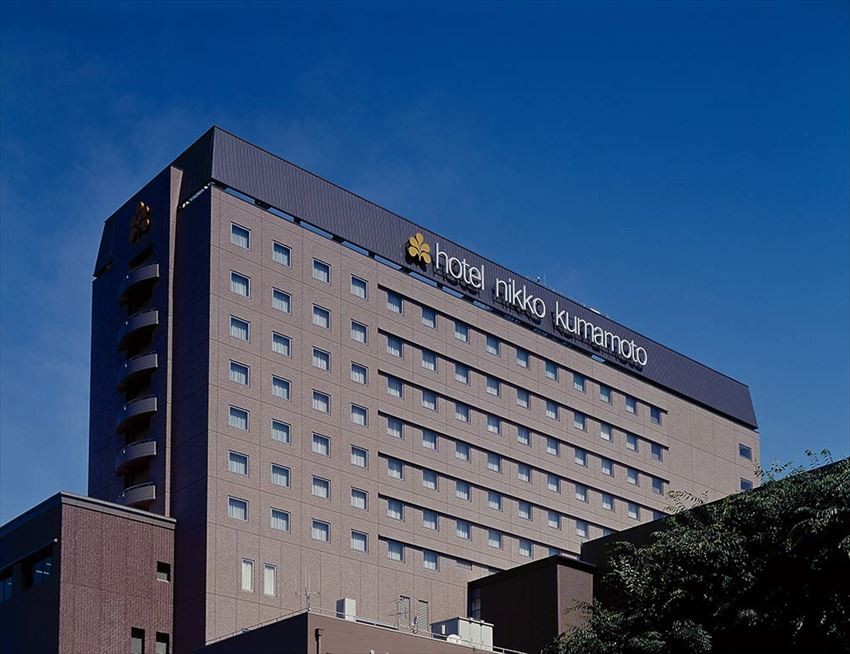 Hotel Nikko Kumamoto
Hotel Nikko Kumamoto is located in city center and is very convenient for travelling and shopping. It is walking distance away from Kumamoto Castle. The guest rooms are optimized in comfort-ability and functionality with fully equipped amenities. There are 6 restaurants and bars found in the hotel, including breakfast buffet and Japanese cuisines using selected fresh local ingredients. Its 13th and 14th floor which is renewed in March 2019 has an interior design with Kumamoto vibe.

Spot Information
Spot name: Hotel Nikko Kumamoto

Spot address: 2-1 Kamitori-cho Chuo-ku Kumamoto-shi Kumamoto 860-8536
Access: 15 minutes on City Tram from Kumamoto Station, get off at Torichosuji Station and walk 1 minute to the hotel. Limousine bus from Kumamoto Airport which takes 40 minutes is also available.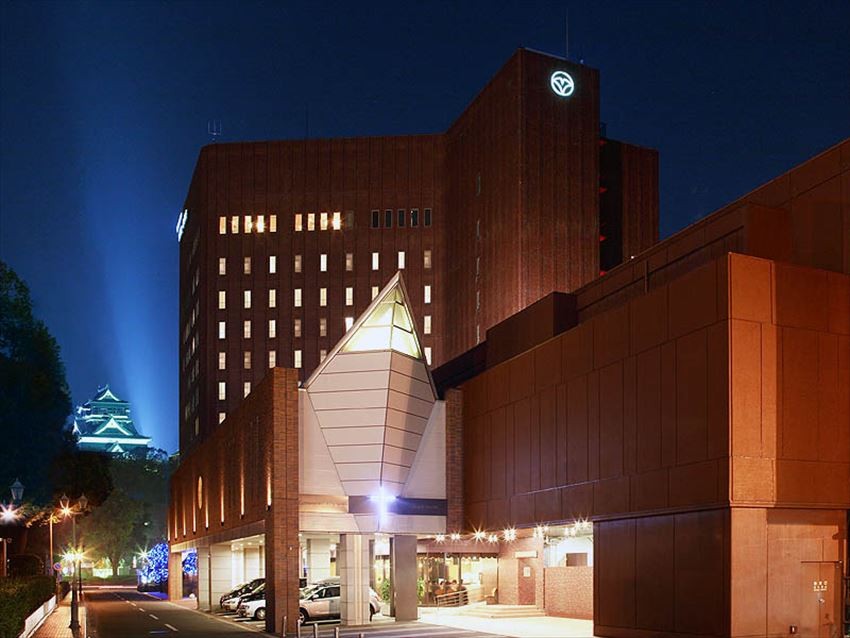 Kumamoto Hotel Castle
A long established hotel with a classy atmosphere, Kumamoto Hotel Castle is within walking distance from shopping places and restaurants in the city. Its interior is a fusion of traditional Japanese and modern design.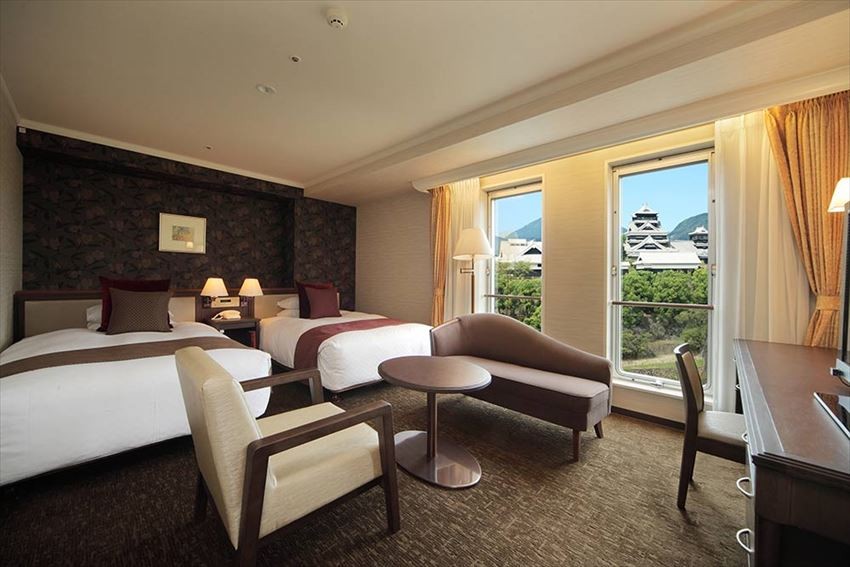 Beds in the guest rooms are wider than usual and luxurious furniture provides a sensational hotel experience for the guests. The rooms at the side of Kumamoto Castle is highly recommended, as you can see the castle tower out of the window.

Spot Information
Spot name: Kumamoto Hotel Castle


Spot address: 

4-2 Jyoto-machi, Chuo-ku, Kumamoto City, Kumamoto Prefecture, 860-8565
Access: 15 minutes by city tram from Kumamoto Station, or 40-45 minutes by Airport Limousine from Kumamoto Airport, get off at Kumamoto Castle/City Hall Station and walk for 6 minutes to the hotel.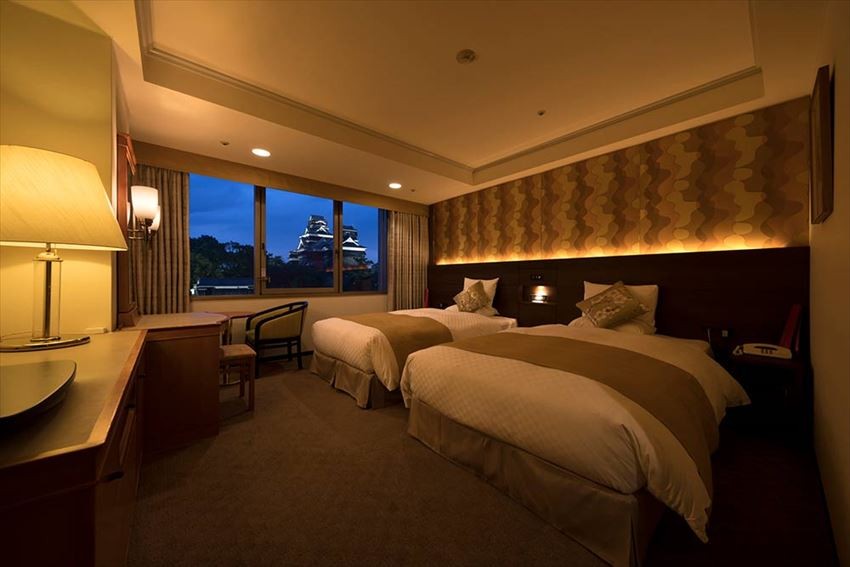 KKR Hotel Kumamoto
KKR Hotel Kumamoto is the closest hotel to the famous Kumamoto Castle. The castle is view-able from many places in the hotel, however if you prefer to view it from the room, it is recommended to get the room with castle view.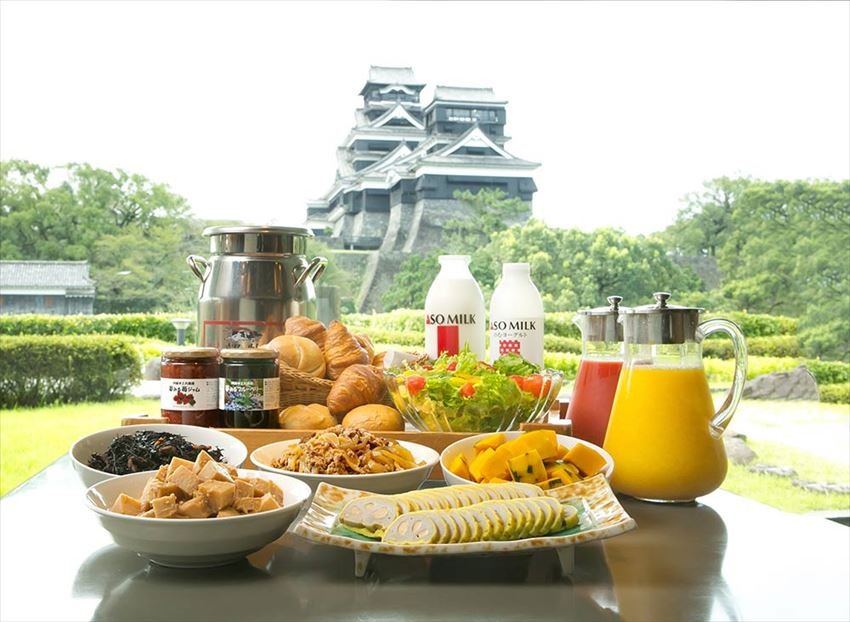 The hotel restaurants provides a wide variety of cuisines such as Japanese, Chinese, and western. The Japanese restaurant serves breakfast using fresh local ingredients and has a great view of the castle.

Spot Information
Spot name: KKR Hotel Kumamoto

Spot address: 3-31 Chibajo-machi, Chuo-ku, Kumamoto-shi, Kumamoto 860-0001
Access: 15 minutes by city tram from Kumamoto Station, get off at  Torichosuji Station and walk for 8 minutes.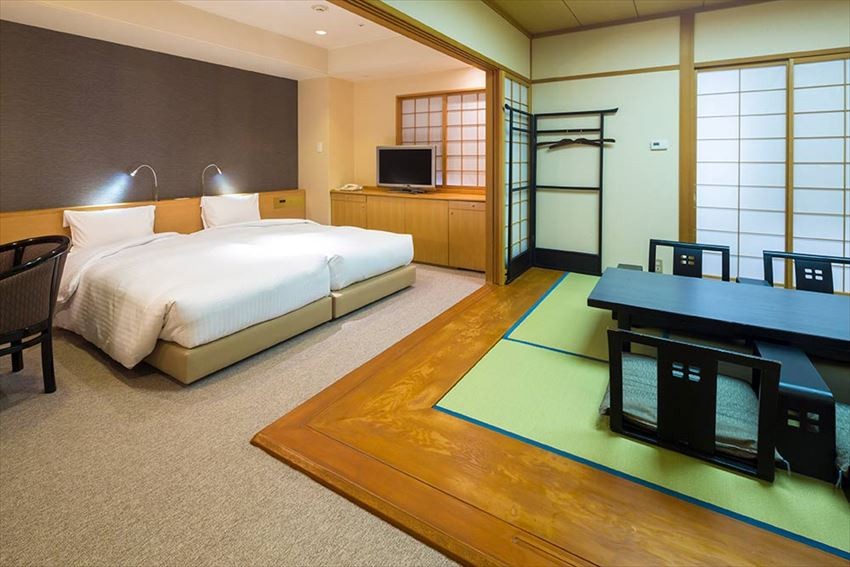 The New Hotel Kumamoto
The New Hotel Kumamoto is next to Kumamoto Station, making it an ideal base for travelling in Kumamoto. It has high class guest rooms and some are decorated with the city's mascot bear character Kumamon.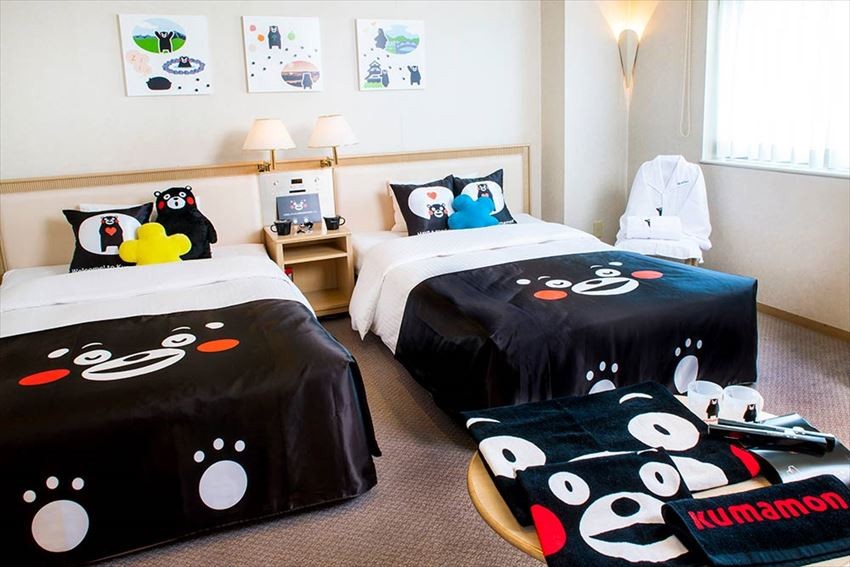 Hotel restaurants include Japanese, Chinese, western, and cafe. One of the restaurants "FONTANA" serves buffet all day with dishes using fresh local ingredients.

Spot Information
Spot name: The New Hotel Kumamoto

Spot address: 1-13-1 Kasuga, Kumamoto-shi 860-0047
Access: 3 minutes walk from Kumamoto Station
[Survey] Traveling to Japan
Recommend