A Thorough Guide to the Highlights of Zuiganji Temple in Matsushima of Miyagi Prefecture in Japan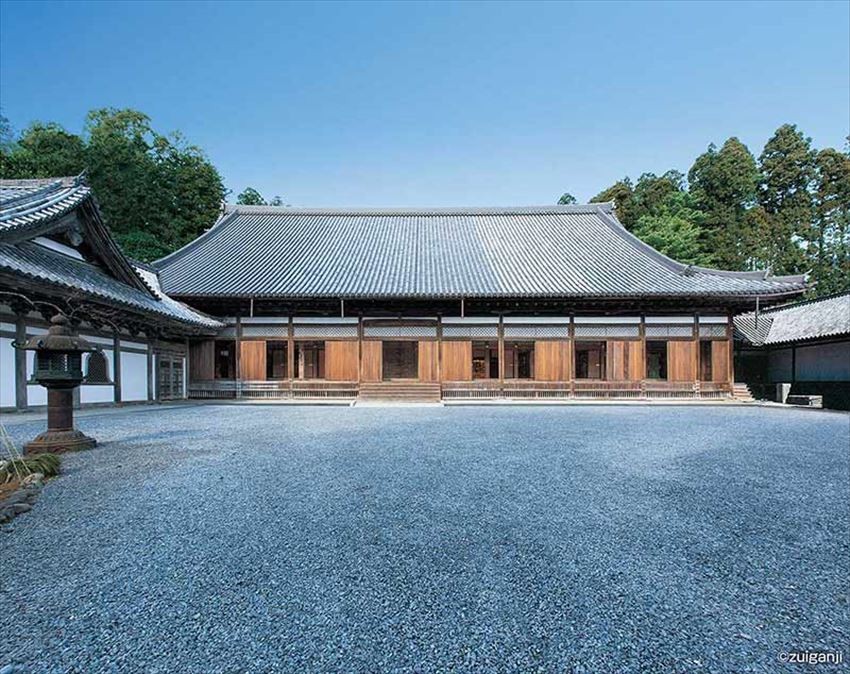 Zuiganji Temple, a tourist spot you cannot miss in Matsushima of Miyagi Prefecture, was built by Date Masamune, a Sengoku Warrior, as a Bodhi Temple. You can see Masamune's careful selection everywhere you look while walking around the temple. In this article, we will introduce the history and highlights of Zuiganji Temple.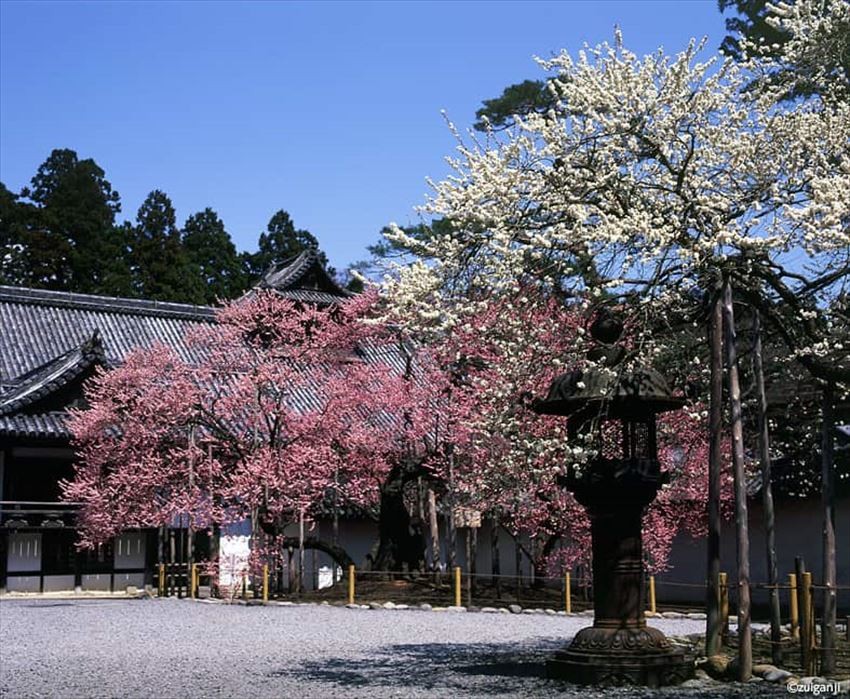 About Zuiganji Temple
The Enpukuji Temple, which was built by Jikaku Daishi Ennin, a monk of the Tiantai in the early Heian period in Tencho 5 (828), is said to be the predecessor of Zuiganji Temple. Although the temple continued to decline during the Sengoku period, Date Masamune spent five years reviving it in Keicho 14 (1609). He summoned about 130 carpenters from places such as Kyoto and sought woods such as cypress, sugi and keyaki from Kumanosan of Kii Province (now Wakayama Prefecture). It could be said that Masamune had strong enthusiasm for Zuiganji Temple. In 1876, it became an Anzaisho (temporary palace) when the Emperor went out.


The Hondo (main hall), Onari-genkan (entrance hall), Kuri (Zen kitchen), and Kairo (corridor) are designated national treasures. Onari-mon (gate for high-ranking visitors) and Naka-mon (center gate) are designated as Important Cultural Property of Japan.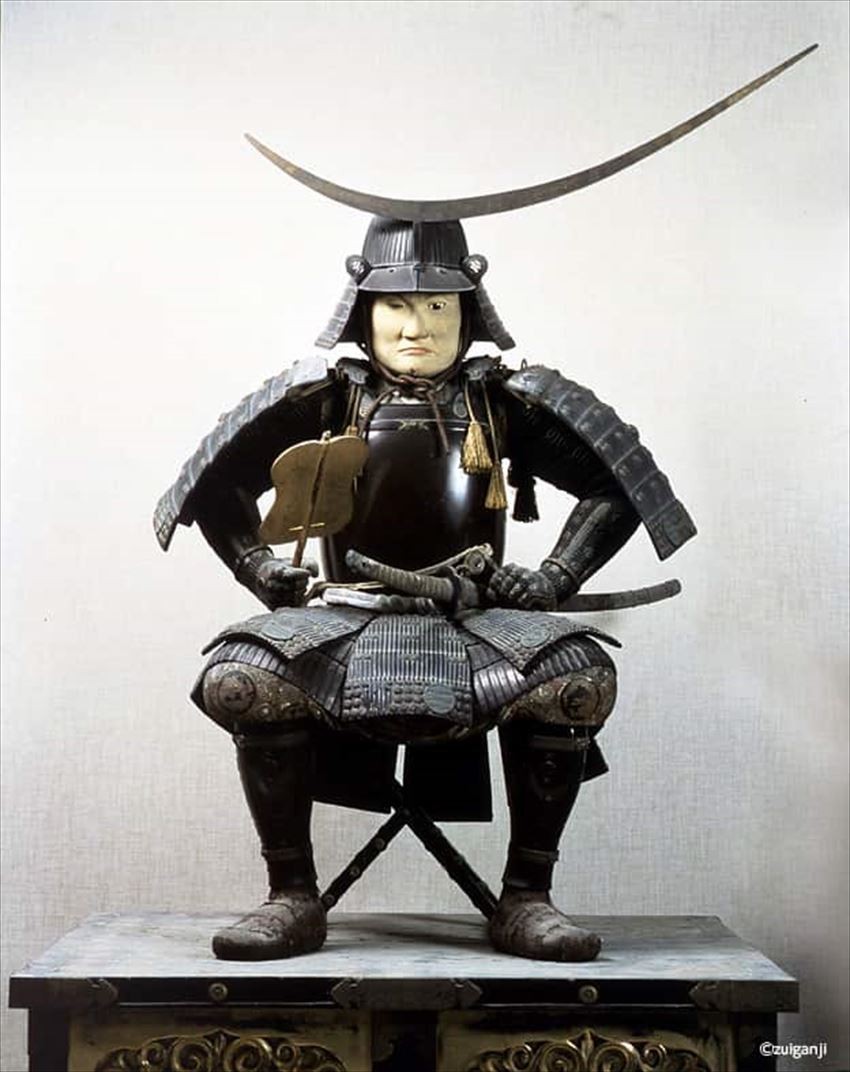 About Date Masamune
Date Masamune was a regional ruler of Japan's Azuchi–Momoyama period through early Edo period. As a child, smallpox robbed him of sight in his right eye. In spite of the handicap, he joined Tokugawa to fight Uesugi Kagekatsu in the Battle of Sekigahara in Keicho 5 (1600) and built the foundation of Sendai Domain with 620-thousand Koku (a Japanese unit of volume).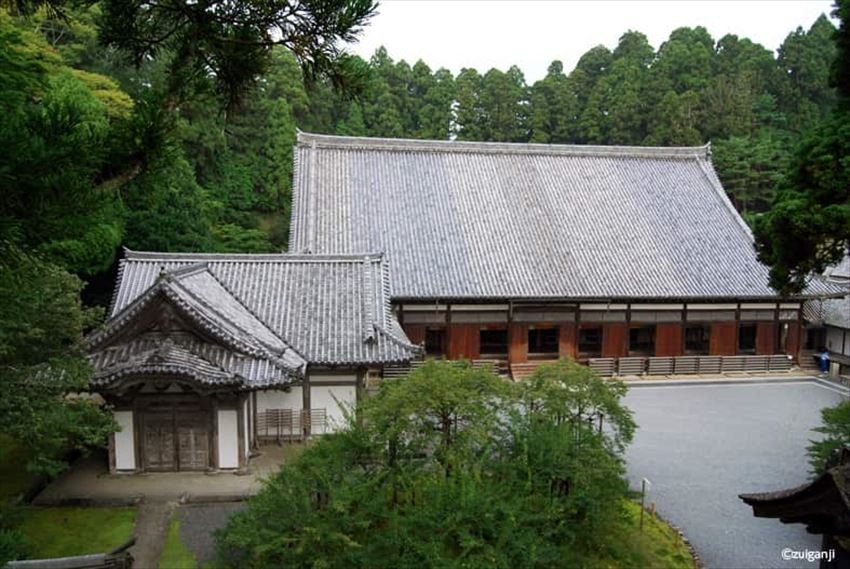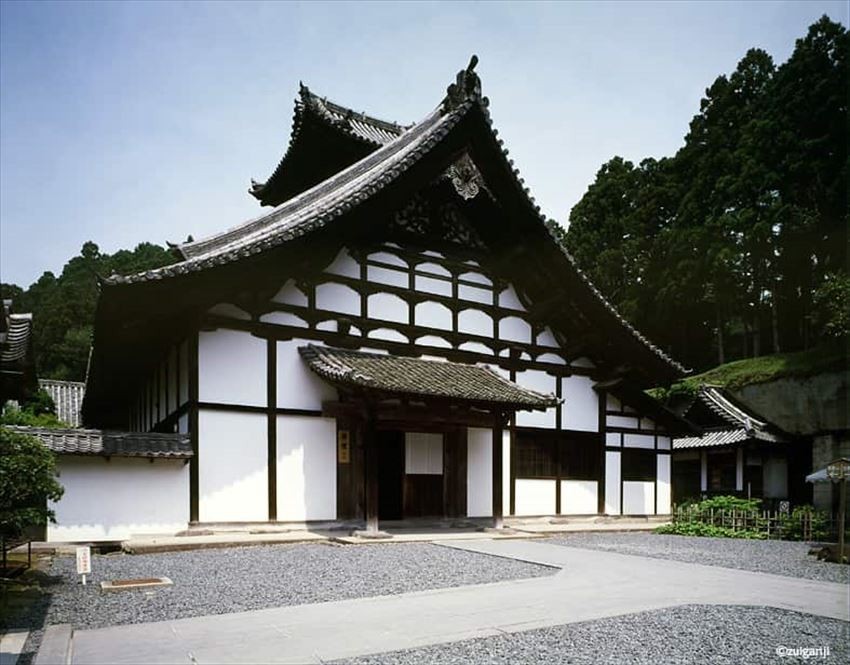 The highlights of Zuiganji Temple
The highlight is the "Hondou" consisting of 10 rooms plus a Samurai's Shoin. In particular, you should not miss the Fusumae of "Shitsuchu Kujakunoma", where a Buddhist memorial service is held. There is a peacock and you can see the change from winter, followed by spring and then autumn beginning from the right. It is said that it indicates that time in secularity is transcended. Also pay attention to the gorgeous Fusuma-e and Shohei-ga (Screen and Partition Painting) unique to Momoyama Bijutsu. The second highlight is "Kuri", the kitchen of the Zen-in. The roof is made of Hongawarabuki in gable style and there is a chimney in hip-and-gable design. The fancy curve soaring into the sky with gorgeous sculpture of foliage scrolls right below it. It was a practical building encompassing a kitchen in the past, but now it is a building that reflects the Masamune's aesthetics.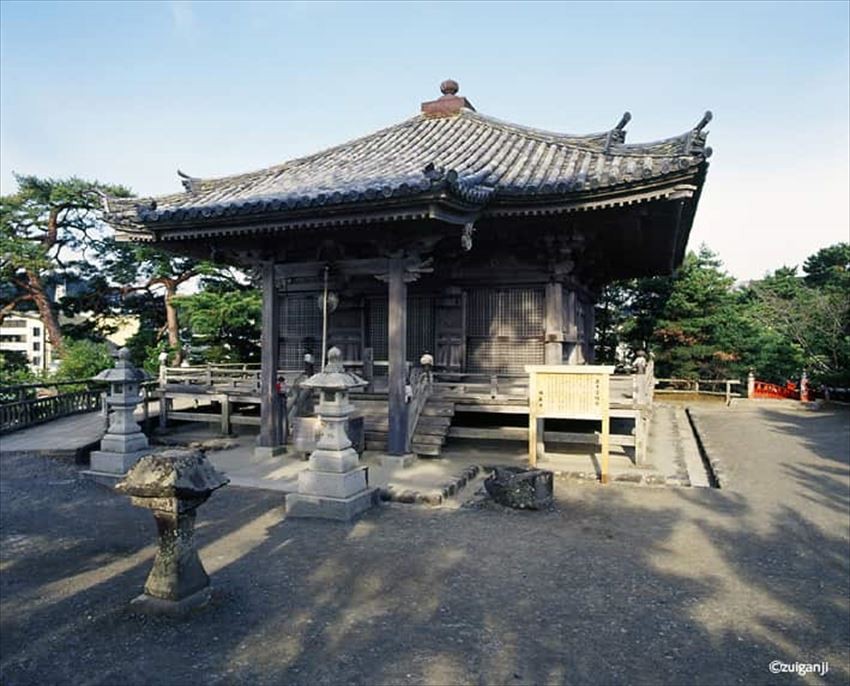 Access to Zuiganji Temple
Take the JR Senseki Line at JR Sendai station. It takes 41 minutes to reach "Matsushima-Kaigan" station. Get off and walk for about 5 minutes; or take the JR Tohoku Main Line at JR Sendai station. It takes about 24 minutes to reach "Matsushima" station. Get off and walk for about 20 minutes.

Spot name: 

Zuiganji Temple




Address: 

91 Chonai, Matsushima-machi, Miyagi-gun, Miyagi Prefecture 981-0213

Fee: 

700 yen for adults; 400 yen for middle school students or below

Opening hours: J

anuary & December 8:00 ~ 15:30; February & November 8:00 ~ 16:00; March & October 8:00 ~ 16:30; From April to September 9:00 ~ 17:00
※ Last admission: 30 minutes before the above closing time

Closing days: None
[Survey] Traveling to Japan
Recommend