Symbol of Japan : Mount Fuji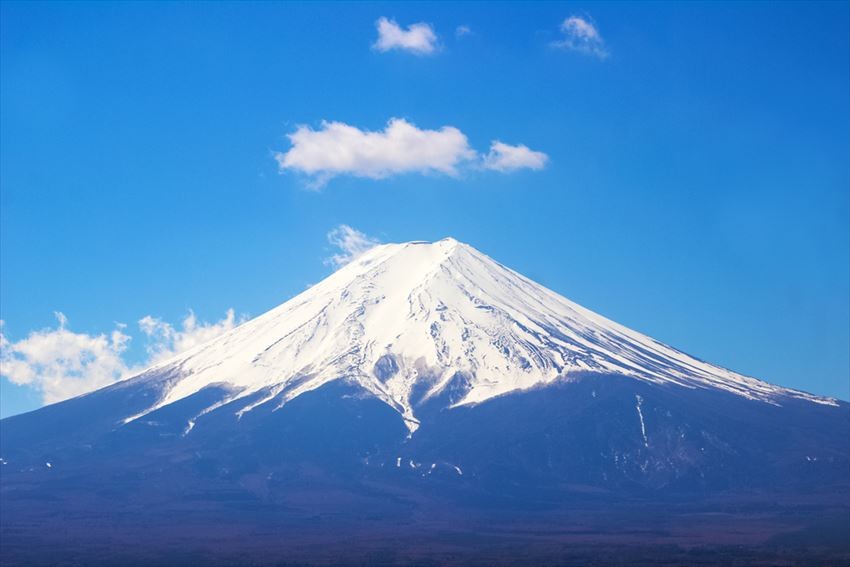 Mount Fuji is the most famous and tall mountain in Japan.It has been registered as a World Heritage Site because of its beautiful scene and its historically respected background. It can be said that it is a symbol of Japan. Mt. Fuji has well-maintained mountain trails and equipment for mountain climbing, so more than 200,000 climbers visit every year.

About Mount Fuji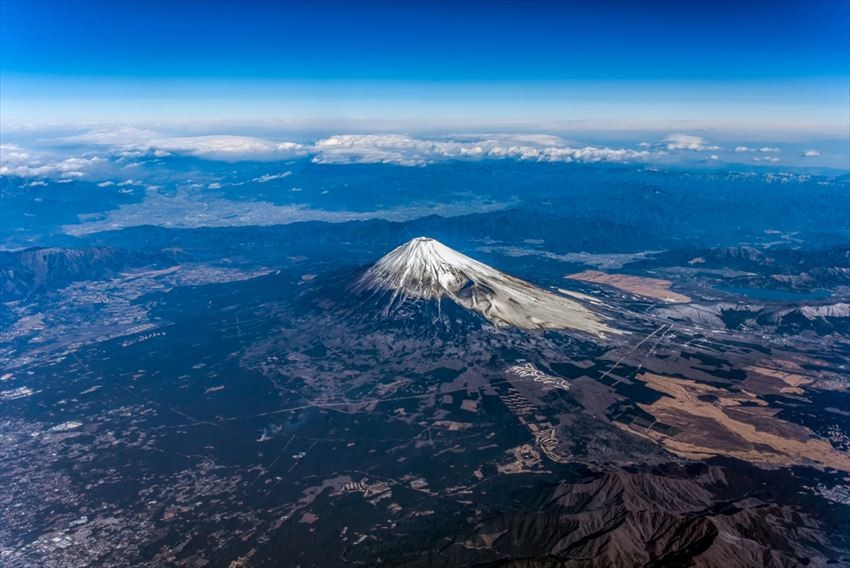 On the border between Shizuoka Prefecture and Yamanashi Prefecture, Mt. Fuji is an active volcano at an altitude of 3,776 m. It has a lovely conical shape when viewed from the top. It is said that repeated eruptions from about 100,000 to 200,000 years ago deposited volcanic ash and water, and it became the current form approximately 10,000 years ago. By the way, Mt. Fuji last erupted in 1707 and has not been active for over 300 years. If you are concerned about the activity status of Mt. Fuji, you can check it on the website of the Japan Meteorological Agency.

Mt. Fuji's sights and views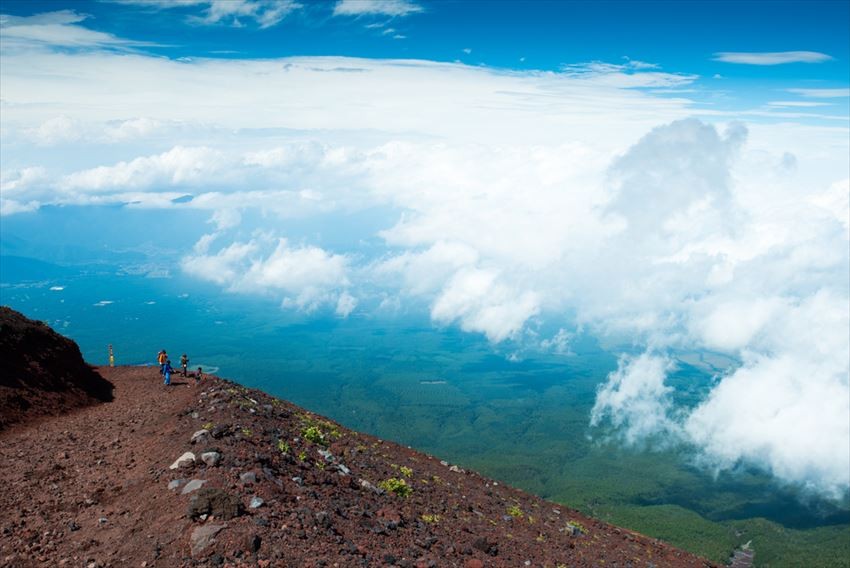 Mount Fuji's sights are beautiful views. You can see the splendid view of nature like the Pacific Ocean, Fuji Five Lakes, and Fuji Jukai in the center of the mountain trail. You can see the ocean of clouds under you if you climb further, and if the weather is okay, you can look 360 degrees far away. I really want you to climb to see it in the climbing season! In addition, it is recommended to admire Mt. Fuji from the foot area. For example, you can see the magnificent Mt. Fuji with beautiful flowers and lakes from Lake Kawaguchi.

Climbing season and weather of Mt. Fuji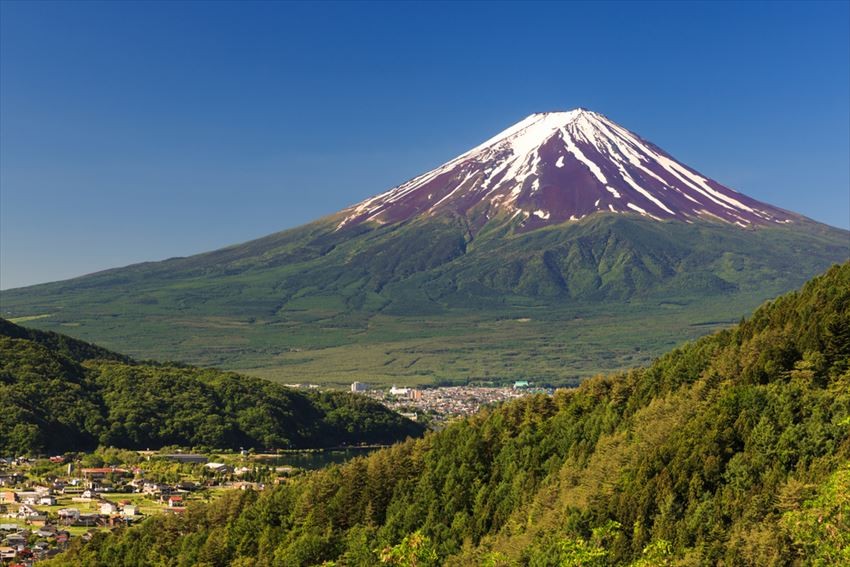 Mt. Fuji's climbing season generally takes place from early July to mid-September. The opening time for separate mountain paths is not precisely the same, but it also changes with the weather. It is better for you to check on the official site in advance if you want to climb the mountain.

On the other hand, it is snow season of Mt. Fuji from October to June. The mountain trails will be closed and methods of access will greatly reduce. But it is always possible to go up to the Fuji-Subaru Line 5th Station throughout the year if you do not aim for the trails.
Mountain climbing route of Mt. Fuji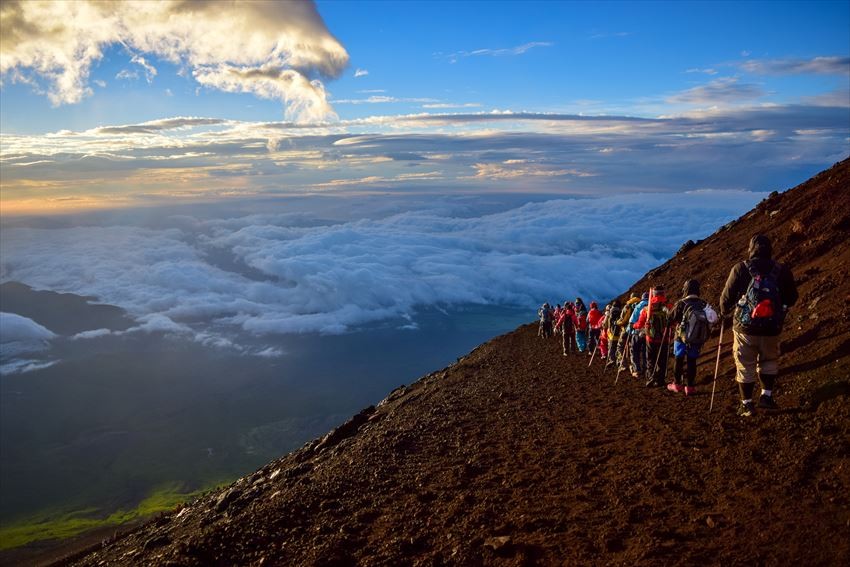 Mt. Fuji has four mountain trails to climb from the Yamanashi side and the Shizuoka side. The most popular one is the "Yoshida Trail" on the Yamanashi side. There are plenty of mountain huts and shelters, so it is easy for beginners to climb. It takes about 6 hours to get to the top of Mt. Fuji and about 3 hours and 30 minutes to descend. When climbing Mt. Fuji, make sure to take measures against cold and for waterproof, better walk slowly to avoid altitude sickness, and secure hydration. Also, do not forget to take away all the trash.
Access to Mt. Fuji
There are express buses from Osaka, Kyoto and Nagoya in the west and from Tokyo, Kanagawa, Chiba, Saitama and Tochigi in the east to Mt. Fuji and Lake Kawaguchi. If you go to Mt. Fuji from Tokyo, it is recommended to take the FUJIKYUKO BUS from Shinjuku Expressway Bus Terminal. It takes about two and a half hours to reach Fuji-Subaru Line 5th Station where the entrance of Yoshida Trail is located.
Spot information
Spot name: Mount Fuji - 

Fuji Subaru Line 5th Station

Street address:  

5617, Kamiyoshida, Fujiyoshida Shi, Yamanashi Ken, 403-0005

Access: 60

 minutes by Mountain Bus from Kawaguchiko Station, 150 minutes by Expressway Bus from Shinjuku Expressway Bus Terminal
[Survey] Traveling to Japan
Recommend