Fujiten Snow Resort: At the foot of Mt. Fuji, a ski resort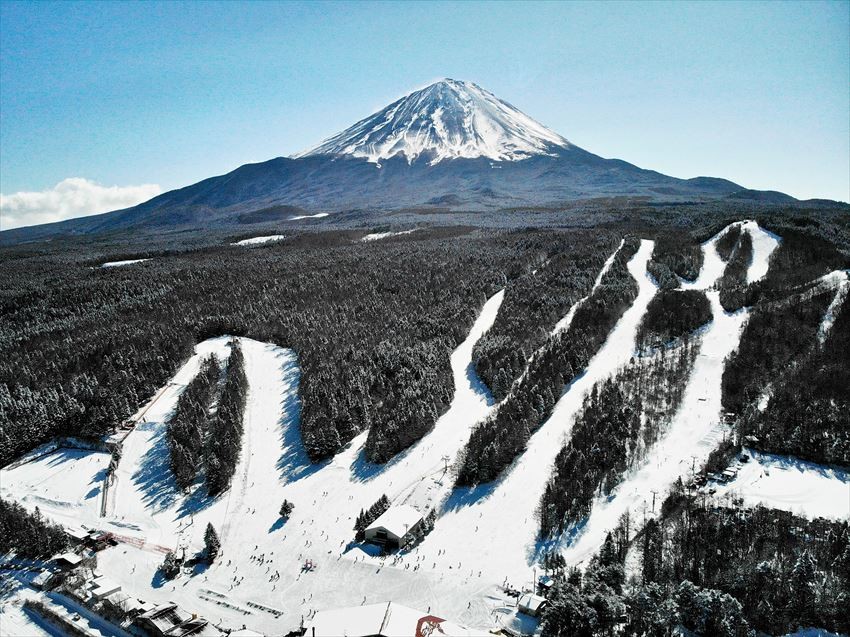 Fujiten Snow Resort is a ski resort situated on Mt. Fuji's southern foot. It's a excellent place overlooking Lake Kawaguchi with the backdrop being Mt. Fuji. Many winter activities such as skiing, snowboarding or sleighing can be enjoyed.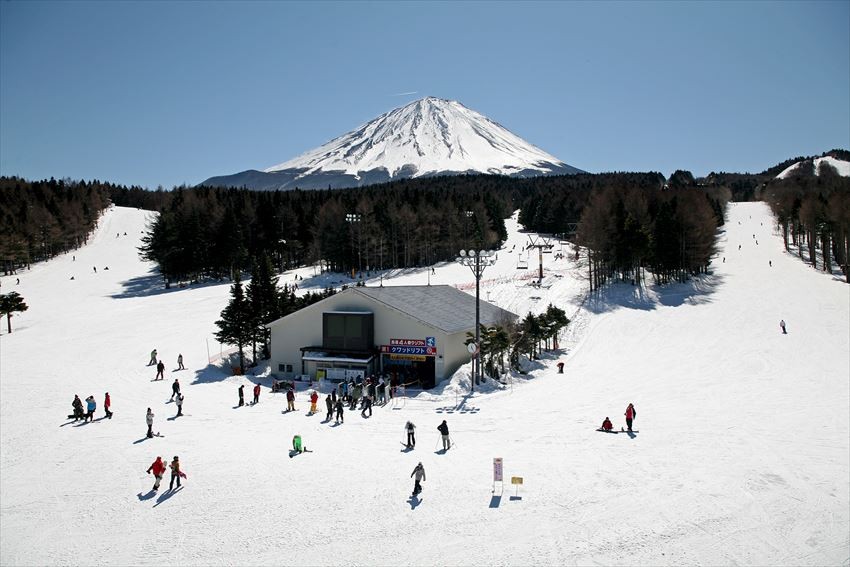 About Fujiten Snow Resort
Seven classes are available at the Fujiten Snow Resort, from the beginner course to the sophisticated downhill course of Mogul. There are facilities where you can rent skis, snowboards and wear, and there is a restaurant, stores and changing rooms in the middle.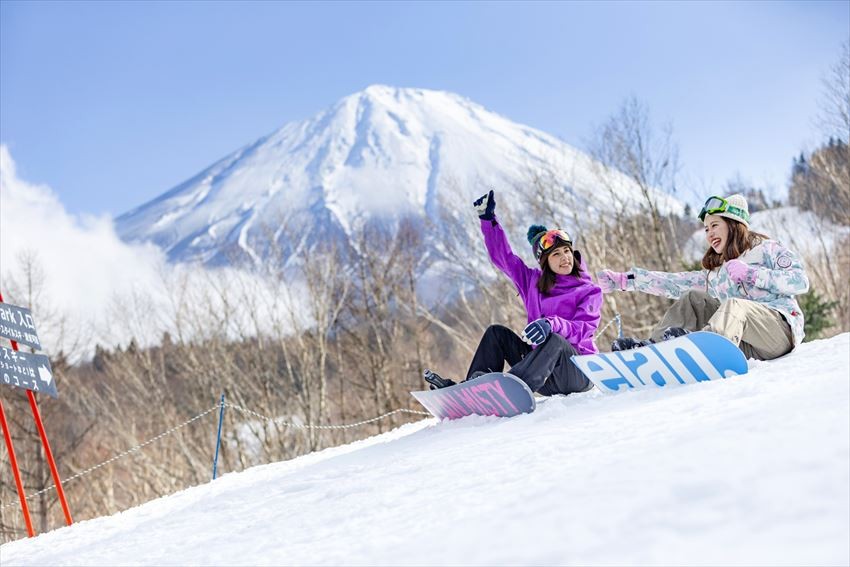 Highlights of Fujiten Snow Resort
The highlight of the Fujiten Snow Resort is that you can admire the magnificent Mt. Fuji while enjoying winter activities.In specific, amazingly lovely are the views of Mt. Fuji from the terrace on the 2F center house and the top of the ski slope. Even if you're not skiing or snowboarding, you can bring the observation lift to the observation deck of Mt. Fuji where you can enjoy a panoramic view of Mt. Fuji, Kawaguchi Lake and Mt. Fuji Jukai.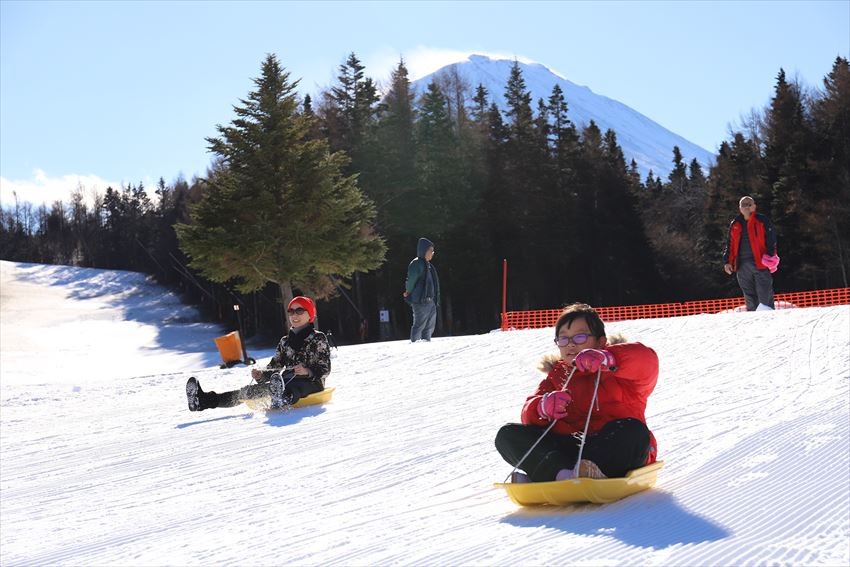 Season and opening hours of Fujiten Snow Resort
Fujiten Snow Resort is available in the summer and winter. The summer season is from the beginning of May to the end of October. Apart from riding mountain bikes to run down Mt. Fuji, summer skiing is also possible because you can ski or snowboard on the special "carving mats".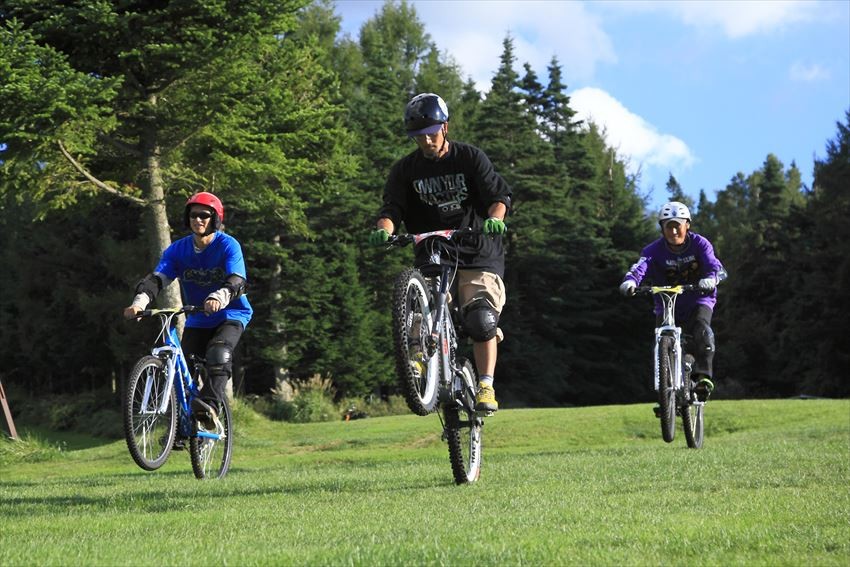 The winter season is usually from the beginning of December to the beginning of April. Opening hours are from 8:00 on weekdays and from 8:30 to 17:00 on weekends and holidays. On Saturdays, Sundays and holidays around New Year, it opens from 16:00 to 22:00.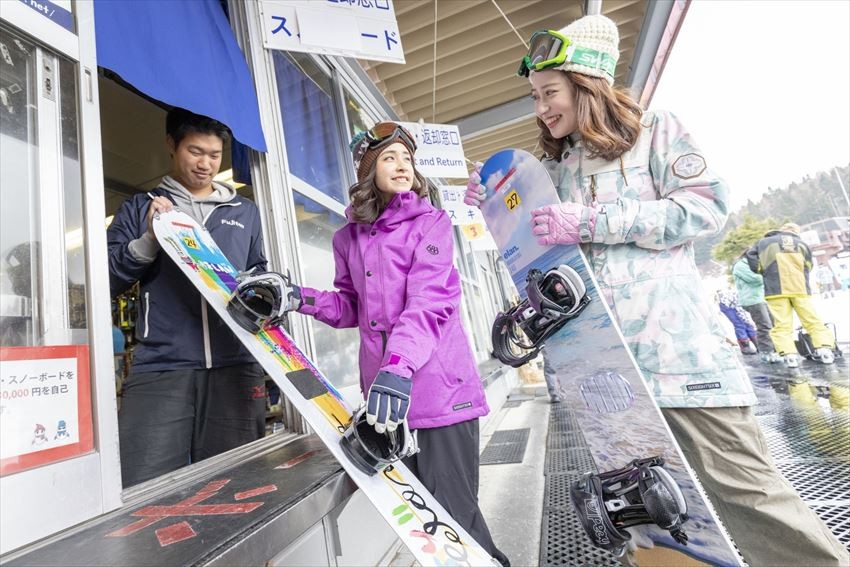 Tickets and rentals of Fujiten Snow Resort
You are required to purchase a lift ticket at Fujiten Snow Resort. The one-day lift ticket for winter season for adults is 4,000 yen on weekdays ; 4,500 yen on weekends, holidays and New Year's holiday. For day-trip bus tours from Shinjuku, there is a set ticket which consists of an one-day lift and a return bus ticket at as low as 3,900 yen. This set ticket would be a great bargain for you to minimize the cost.

In addition, as equipment and wear can be rented, you can go there without bringing a lot of stuff. The respective rental fee is as followed. Gloves, hats or sunglasses are not available for rent, but they can be bought at stores.
Skiing (adult - skis, boots, poles): 4,500 yen/day; 3,000 yen for half a day

Snowboarding (adult and junior - snowboards, boots): 4,500 yen/day; 3,000 yen for half a day

Wear (adult - up and down set): 4,000 yen/day; 2,500 yen for half a day

Access to Fujiten Snow Resort from Tokyo
It is convenient to take a bus from Shinjuku to reach Fujiten Snow Resort. During winter season, apart from the one-day tour mentioned above, you may instead take a highway express bus to Kawaguchiko Station and then get on a tour bus there. If you take the bus from Kawaguchiko Station (round trip 2,500 yen for a limited period), a 1,000-yen coupon will be attached, which you can use later at the resort.

Spot information
Spot name: Fujiten Snow Resort
Street address: 〒401-0320 Yamanashi Prefecture, Minamitsuru-gun, Narusawa Village Mt. Fuji 8545-1
Access: About 90 minutes by a nonstop bus from Shinjuku Expressway Bus Terminal
[Survey] Traveling to Japan
Recommend