Yamanashi : Prefecture where Fuji Mountain is located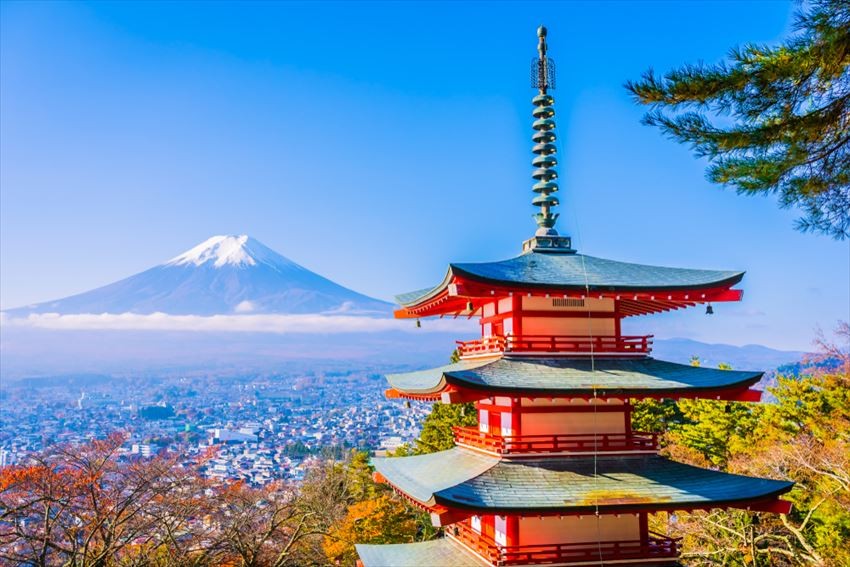 Yamanashi is Japan's largest mountain prefecture, Mt. Fuji. It is within a train distance of one to two hours from Tokyo. There are many natural sightseeing spots in Yamanashi since this area is surrounded with mountains. In addition, there is a hot spring resort in the famous tourist destination of Yamanashi, and the accommodations are characterized by a large number of inn.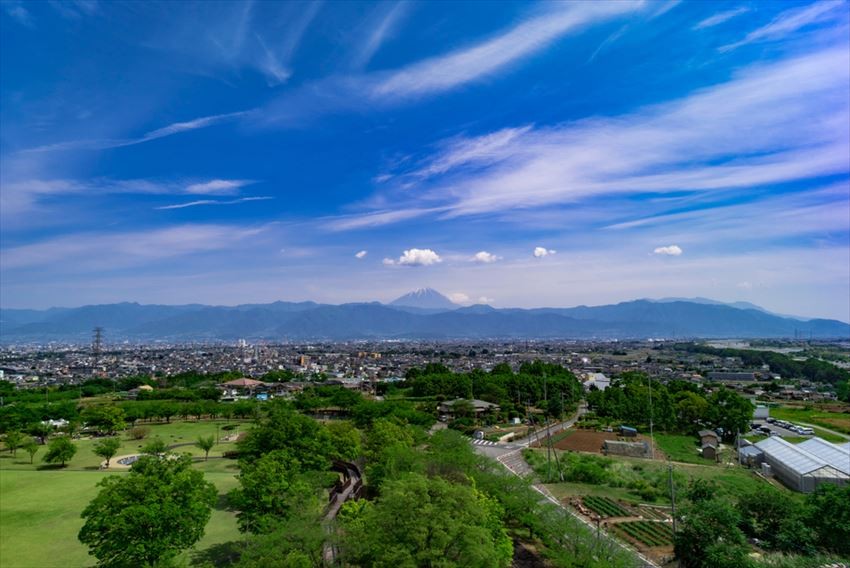 About Yamanashi
The tourism area of Yamanashi can be divided into six parts. Of the top of our list, we recommend ① Mount Fuji and Fuji Five Lakes area of Mt. Fuji and mountain foot area, ② Kofu and Shosenkyo area where you can visit historical sites, and ③ Isawa・Katsunuma area with an abundance of hot spring resorts and vinery gardens.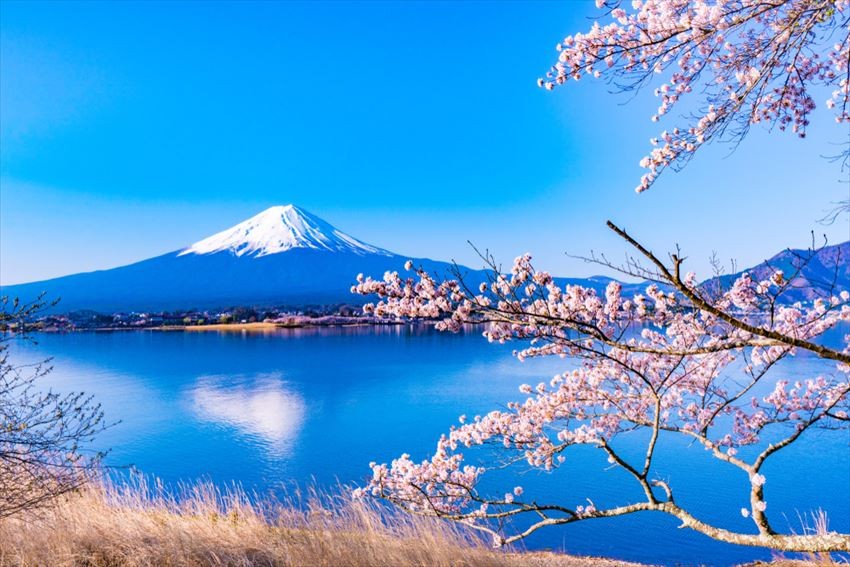 Yamanashi's tourist attractions
Yamanashi has a lot of nature associated tourist spots.The major place is Mt. Fuji. Other spots include "Fuji Five Lakes" - the five lakes that lie at the foot of Mt. Fuji, "Shosenkyo" - which is well-known as the most beautiful valley in Japan, "Katsunuma" where vineries are developed, "Kiyosato" of Kougen Resort, and so on.

In addition, Kofu - is the center of Yamanashi - also has several historical spots. Takeda Shingen, who ruled this place in the 16th century, is enshrined in the famous Takeda Shrine and Kofu Castle Ruins.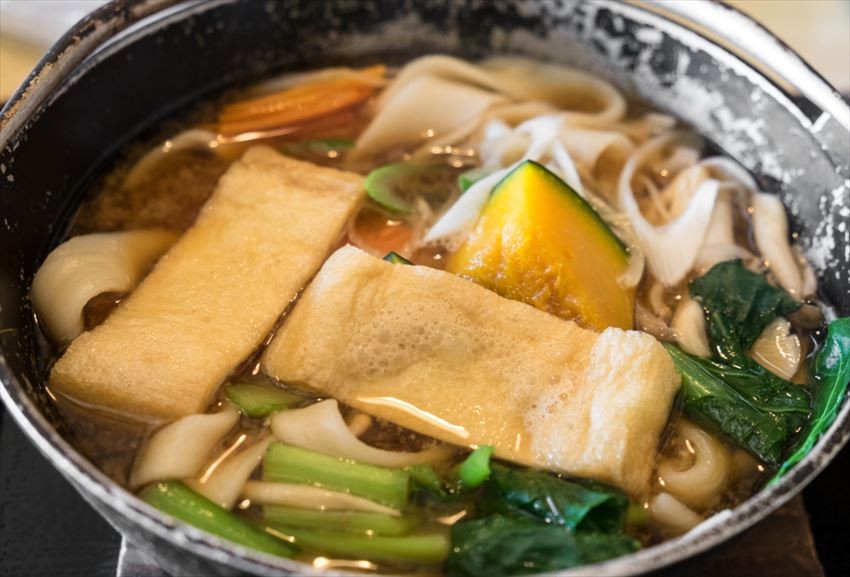 Restaurant and gourmet in Yamanashi
The representative of Yamanashi Gourmet is "Hoto", a noodle dish using flour. In particular, the hot pot-style "Kabocha Hoto" in which vegetables such as pumpkin and mushrooms are simmered in miso is very popular. Other than that, "Torimotsuni" which is made by boiling chicken liver with sweet and spicy soy sauce is also excellent. Also, don't forget to try a cake called "Shingen-mochi" -  a Japanese sweet which is eaten with black honey. This is also the staples of Yamanashi souvenirs.

In addition, Yamanashi is renowned in the nation for its big manufacturing of grapes and peaches. Especially the region of Katsunuma, where viticulture and wine making are active, has become the source of the "Koshu wine" world-class.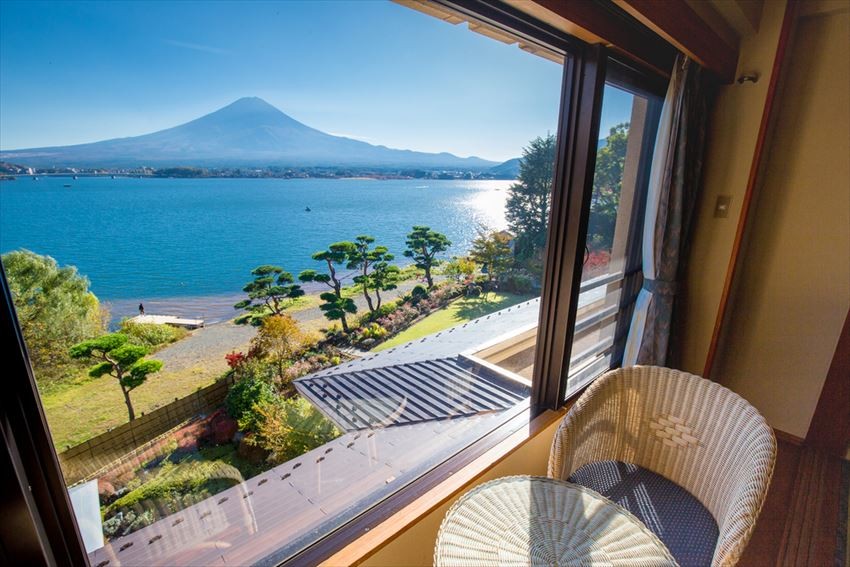 Hotel and ryokan in Yamanashi
There are about 3,000 hotels in Yamanashi. Above all, there are many lodgings in the vicinity of Kofu Station and in the Isawa / Katsunuma area adjacent to Kofu City, the Kiyosato / Kobuchisawa area, and the Fuji Five Lakes area. The majority are ryokans and economy hotels; there are just a few full-service city hotels.
Access to Yamanashi
Kofu or Lake Kawaguchi will be the base for Yamanashi tourism. For example, if you want to access to Kofu and Lake Kawaguchi from Tokyo, please head to Shinjuku Station first. It is better to take the limited express train of JR Chuo Main Line from Shinjuku Station. There is a direct train to Kofu Station, and it takes about 1 hour and 30 minutes. On the other hand, if you head to Kawaguchiko Station, change to Fujikyu Railway at Otsuki Station on the way. The journey takes about 2 hours.
Spot information
Spot name: Yamanashi (Kofu Station)
Street address: 1-chome, Marunouchi, Kofu City, Yamanashi Prefecture
Access: About 1 hour 30 minutes from Shinjuku Station by JR Chuo Main Line (limited express train)
[Survey] Traveling to Japan
Recommend