Rest in The Best Kawagoe Hotels in Saitama prefecture, Japan
Kawagoe is a part of Saitama. Located northwest from Tokyo, Kawagoe is popular for tourist attractions like the traditional merchant area Kurazukuri, Taisho-era candy street and an old Kita-in temple which has almost 500 Buddhist statues. Stay in this nostalgic city for a taste of old-Edo tonight.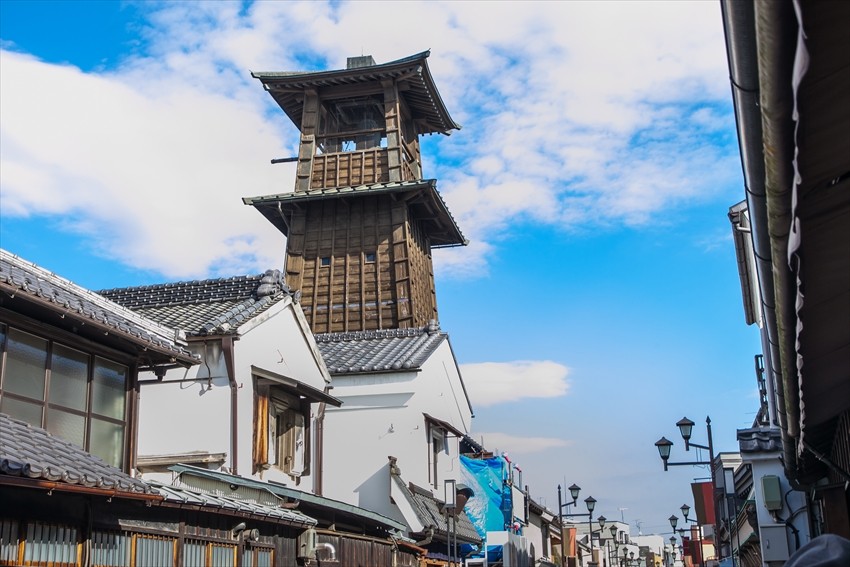 Best Kawagoe Hotel
There are a mix of hotels in Kawagoe, from budget love hotels, mid-range ryokans to high class hotels. If the hotel has the words 'adults only' attached, it's probably for couples. Families should avoid these hotels as children are not allowed inside.
Kawagoe Daiichi Hotel
A ten minute walk away from the Kawagoe Station, the Kawagoe Daiichi Hotel is a well-establish, convenient budget hotel near lots of shops, restaurants and places to shop. There are 142 single rooms in this hotel, but don't book too late because this hotel is rather popular. The hotel staffs are friendly and responsive to customer, and the hotel has 24-hour reception service. Facilities may be a little older but still in working condition and clean. The food is exceptionally good, and there are single, single deluxe, double and triple room type.
The room rate for a night in a single room starts from 7,300yen. A double room for couples starts from 14,000 yen. If you book from their official website, there is a discount.
Information
Spot name: Kawagoe Daiichi Hotel

Street address: 7-34 Sugawaramachi, Kawagoe, Saitama Prefecture 350-0046, Japan

Access: From the East Exit of Kawagoe Station, walk for 4 minutes to reach the hotel.

Ryokan Matsumuraya Saitama
A ryokan with 14 room, the Matsumuraya Ryokan is a ryokan which is very accessible to tourist with its strategic spot near the Kurazukuri warehouse district. Those who would want to try out the traditional Japanese ryokan treatment will be glad to book a room at this ryokan. Rooms are spacious, clean and the staff are responsive and the rooms are tidied daily.
Stay at the ryokan at a room from 11,000yen. The room rate for ryokan is generally on the higher side, even so it's a fair price for a night at this ryokan.
Information
Spot name:
Street address: 1-1-11 Motomachi, Kawagoe City, Saitama Prefecture

Access: From the Kawagoe Station, take the bus Kawagoe 06: Kawagoe Station to Sports Park (川越06:川越駅~運動公園) , get off the bus on the 7th stop, Shiyakusho Mae Kawagoeshi Bus Stop. The ryokan is a minute away from the bus stop.

Kawagoe Yuyu Land Hotel Sanko
Those who love a long soak in the onsen would be glad to pick this hotel. While the hotel is visibly aged, the facilities are clean and comfortable. There is a hot spring bath attached, and rooms are affordable. There are 64 rooms, and four types of room to choose from. They often hold events and performances at the hotel too, from the traditional play to musical performances by groups. Additional fees will be charged for those who want to see performances. Events such as karaoke tournaments and bingo night are also held monthly.
The cost to stay at this place start from 12,000 yen per night for a couple, and breakfast is included. The three-hour bath course is 760 yen.
Information
Spot name: Kawagoe Yuyu Land Hotel Sanko

Street address: 1-9-1 Shintomicho, Kawagoe 350-0043, Saitama Prefecture

Access: A 5-minute walk from Honkawagoe Station.

Kawagoe Tobu Hotel
Probably the best hotel in terms of location, Kawagoe Tobu Hotel has an European-style restaurant inside, and the receptionist is lively. Rooms are clean and standard-sized for rooms in Tokyo. Soundproofing is basic, and you might hear some noises from neighbours. If you're only sleeping at the hotel room, this isn't a priority. Make sure to book a non-smoking room so there's no lingering smoke smell.
Prices start from 11,000yen. Sometimes, there are special deals where single rooms are only 6,000yen per night.
Information
Spot name: Kawagoe Tobu Hotel

Street address: 350-1122 Saitama, Kawagoe, Wakita-machi 29-1, Japan

Access: 6 minute walk from Kawagoe Station.

[Survey] Traveling to Japan
Recommend