A Shrine Founded by A Legendary Japanese Prince: Mitsumine Shrine Located in Saitama, Japan
Mitsumine Shrine (三峯神社, Mitsumine Jinjya) is where Izanagi and Izanami are venerated. The shrine is rumoured to be established by Yamato Takeru, a legendary prince, in the later half of Yayoi Period (300 BC – 300 AD). As such, the shrine has a history longer than a thousand nine hundred years! Wow!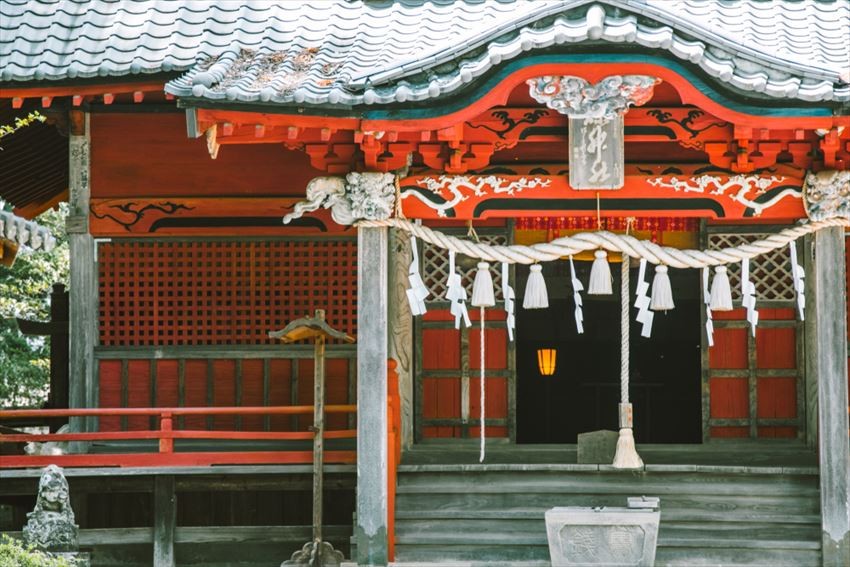 About Mitsumine Shrine
When you reach Mitsumine shrine, the first thing you'll see is a beautiful pale gray mitsu-torii, a special torii gate which has three sections where you can walk through. There are less than 30 shrines in Japan which has this type of torii gate.
Instead of the usual komainu(lion-dogs) or fox guardians, Mitsumine Shrine is protected by guardian wolves, which keeps the shrine from misfortune. There is also a statue of the founder, Yamato Takeru, up a hill.
Zuishinmon Gate Mitsumine Shrine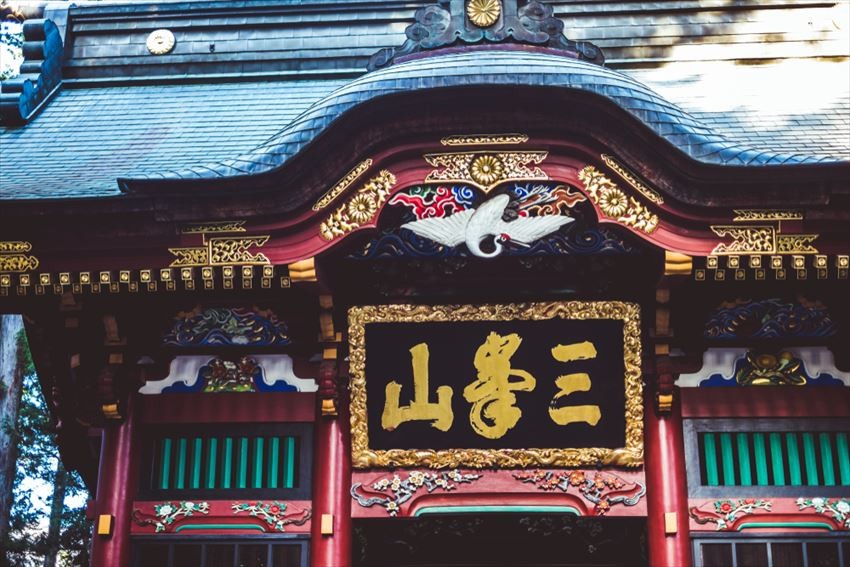 Beyond the toori gates and the road to the shrine (表参道 omotesando), is another gate called the Zuishinmon gate (随神門) which keeps evil outside the boundary of the shrine. It is a beautiful ornate gate in red. The carvings on the gate and also the shrine itself is very unique and attractive, in bright, varied colours.
Staying at Mitsumine Shrine
There is actually facility for tourists who would want to experience a stay at the shrine. One night stay with two meals included is 12,030yen per person. Not including meals, it is only 5,550 yen per night. Surprisingly, there is even a karaoke facility which you can rent at 16,200 yen (including stage) or 10,800yen (room only). Reservations can only be made via calls, fax, or online through their website which has an enquiry form.
Protective Talisman of Mitsumine Shrine
The omamori (protection charm) at Mitsumine Shrine is a handsome embroidered talisman with a wolf. The omamori which is most popular is the one which protects motivation which is worth 1,000yen. However, the omamori for traffic safety is only 600 yen and the one for disaster is 500 yen. They also have a rare white omamori for protection of motivation, which is only sold once a month… and priced at 2,000 yen. You even need to get a numbered ticket to buy it.
How to Reach Mitsumine Shrine
Mitsumine Shrine (三峯神社, Mitsumine Jinjya) can be reached via a long bus ride and a short walk up the mountains. The journey there will take more than 80 minutes. The shrine treasure hall is closed on Tuesdays. No fees are needed to enter the shrine.
Information
Spot name: Mitsumine Shrine

Street address: 298-1 Mitsumine, Chichibu-shi, Saitama 369-1902

Access: From the Seibu-Chichibu Station, take the express bus to Mitsumine-Jinja. (930 yen, around 75 minutes).You can also take the bus from Mitsumineguchi Station to Mitsumine-jinja.
[Survey] Traveling to Japan
Recommend