3 Miyajima Foods That You cannot Miss When Visiting Hiroshima, Japan
At the scenic island of Miyajima, restaurant is full of local delights from mouth-watering seafood to crispy tempura. Although the island is named as Itsukushima, it carries the name of Miyajima as the Japanese for "shrine island". The island is filled with historical and famous sights, which is also known as the Island of Gods. Miyajima Restaurants are supplied with fresh and succulent oysters daily due to its location which is surrounded by the sea, satisfaction promised oysters and local Hiroshima styled dishes such as okonomiyaki.

Miyajima Recommended Restaurant: Yakigaki No Hayashi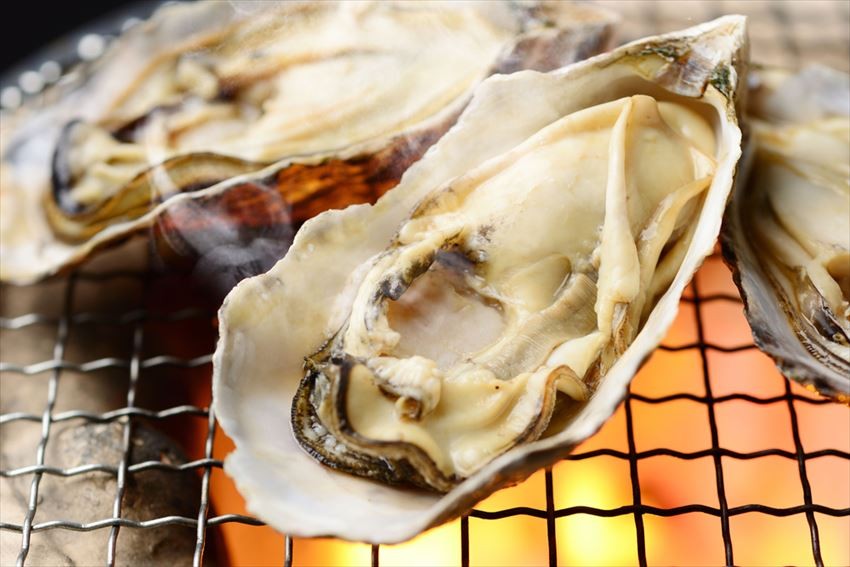 As promised, first stop Yakigaki No Hayashi, the oyster paradise. Well known among the locals for its fresh Hiroshima oysters served in all kinds of ways you can imagine, from raw, fried, grilled, or even in soba and udon noodles. As you walk up to the restaurant immediately you could view the fresh oysters in the tank, and the delicious scent of barbecue oysters will fill your nose that leave you craving for them. They also serve other traditional local Japanese dishes and English menu is available for travelers. It is open from 10am to 5pm, suitable for late breakfast, a good lunch and early dinner.
Spot Information
Name: Yakigaki No Hayashi (焼がきのはやし)

Address: 505-1 Miyajimacho, Hatsukaichi City, Hiroshima

Access: 7 minutes' walk from Miyajima-sanbashi Pier

Miyajima Recommended Restaurant: Daruma No Hasshou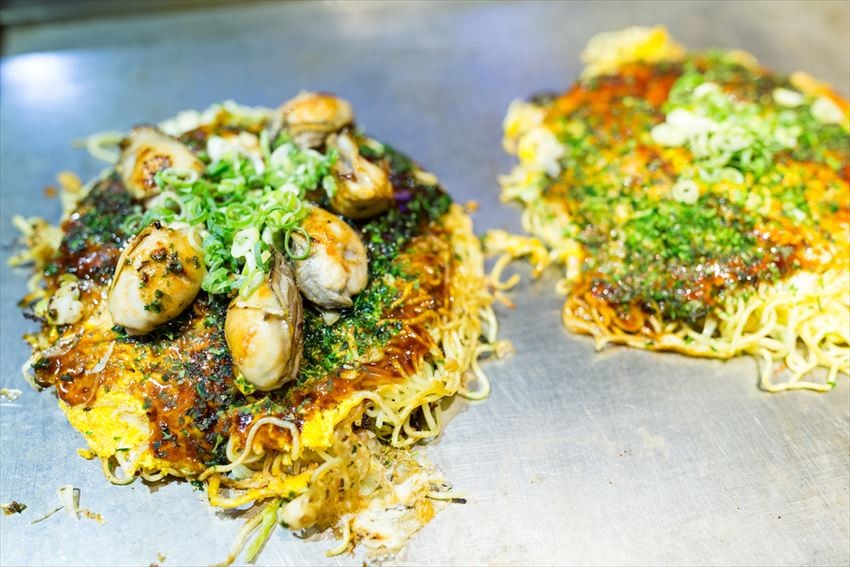 Thinking about some traditional Japanese local delight with a twist of fresh oysters, this is the place to be. This restaurant is known for its juicy okonomiyaki which is in Hiroshima style and for the twist, fresh and juicy oysters are generously topped on the okonomiyaki. It is indeed a great combination, with the fresh succulent oysters, premium Japanese meat, filling eggs and yaki soba noodles giving you the ultimate aroma, taste and texture. The okonomiyaki is served on a hot iron plate which could keep it hot for an ample amount of time. The restaurant is located in a refurbish old house, suitable for family dinning with modern Japanese atmosphere. Opening hours are from 10.30am to 8pm.
Spot Information
Name: Daruma No Hasshou (だるまの八昌)

Address: 278, Kubo-machi, Miyajima-cho, Hatsukaichi, Hiroshima

Access: 15 minutes' walk from Miyajima-guchi ferry port

5 minutes' walk from Itsukushima Shrine

Miyajima Recommended Restaurant: Mame-tanuki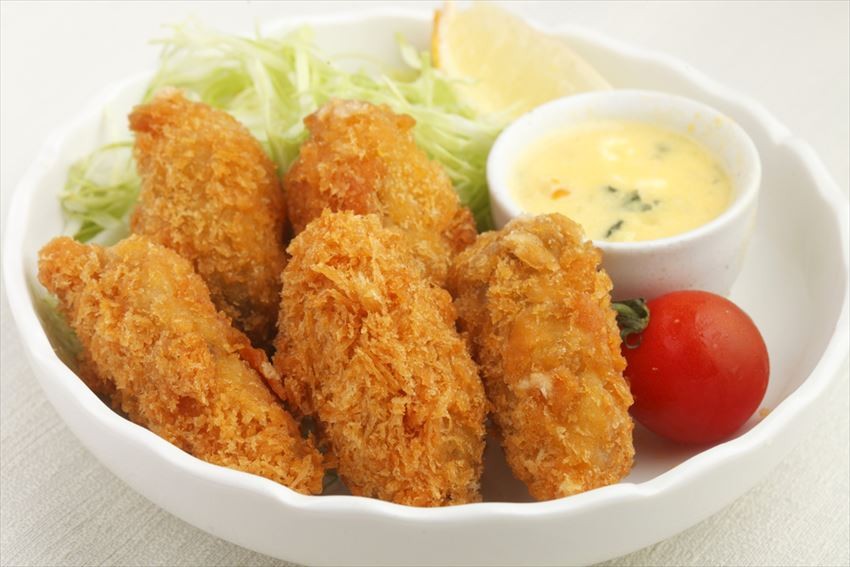 As the night falls on the street shops close down and the lights dim out but only the lights of Mame-tanuki restaurant still shines at the street, with warm hearted restaurant staff greeting you from the door. The interior of the restaurant gives you an authentic izakaya feel paired with the izakaya style menu, which are dishes for you to share around the table while sipping on the draft beer. Although the restaurant is izakaya styled, they do serve their famous fried oysters and unagi sea eel with rice. The restaurant is opened from 11am to 3pm for lunch and 5pm to 11pm for dinner.
Spot Information
Name: Mame-tanuki (まめたぬき)

Address: 1133 Miyajimacho, Hatsukaichi 739-0558, Hiroshima Prefecture

Access: 5 minutes' walk from Miyajima Ferry Terminal towards Itsukushima Shrine

[Survey] Traveling to Japan
Recommend