Try Local Osaka Food at Many Osaka Restaurants
You have to eat at an Osaka restaurant when in Japan's "kitchen". Osaka is known for having some of best food in all of Japan. In this article we'll uncover some of the best Osaka restaurant spots to chow down at.
Discover the Best of Osaka Food
No matter what, you have to eat, so you have to try some local Osaka food when visiting. Osaka is famous for creating some of the best dishes to come out of Japan. Okonomiyaki was born in the city, as was Kitsune Udon and even Japanese Yakiniku (grilled meat).
For okonomiyaki, Mizuno in Dotonbori will let you try this Osaka delicacy for a reasonable price. The Maze-yaki dish is your standard okonomiyaki dish that you cook yourself on the hot plate at your table or in front of you at the bar.
Different Osaka food can be found around the stalls in the markets or during festivals held throughout the city. The Kuromon Market (The Market with The Black Doors) in Namba run every day in the local shopping street near the Great Emmeiji Temple.
Dine out at an Osaka Restaurant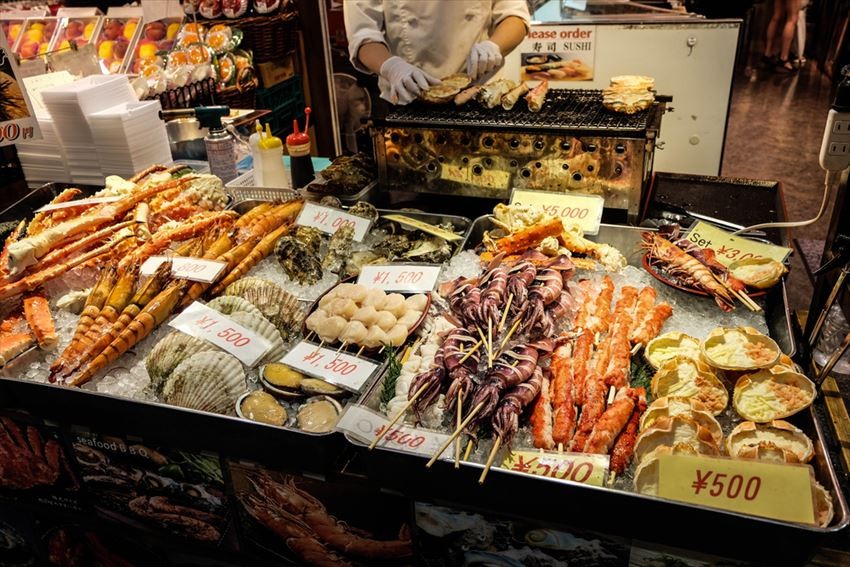 Delight your taste buds by heading to a local Osaka restaurant and experience everything that Japan's kitchen has to offer. From the highest price gourmet eateries, to the local low-priced spots, you're sure to find something to tickle your fancy.
If you're staying in the Minami district of Osaka, you'll likely see a Tako Tako King nearby. This place is a great spot to try some local Osaka takoyaki in a pub-like atmosphere, with pub-like prices. Or if you want somewhere more fashionable, try heading to Kogaryu Takoyaki, and enjoy the youth culture of Shinsaibashi.
Traditional Osaka Japanese Restaurant
Going to an authentic Osaka Japanese restaurant is a must for any traveler.
Iroha
Iroha in the Kita area of Osaka is a Michelin starred spot that serves up a traditional Japanese multi-course feast, locally known as a Kaiseki. While this experience will cost upwards of 15,000 yen, you'll be able to try a myriad of Japanese dishes in a classical Japanese setting.
Spot information
Spot name: Iroha
Street address: 1-3-19 Kitashinchi Bldg. 5F, Sonezakishinchi, Kita, Osaka 530-0002
Access: A 3-minute walk from Kitashinchi Station
Tsuki no Odori
Japanese restaurants in Osaka aren't just all seafood, Tsuki no Odori offers up great tasting yakitori that Osaka is known for. Located on the Dotonbori promenade, this spot's main dish is its chicken skewers that taste out of this world. With the stylish Japanese interiors and the traditional feel, you'll never want to eat yakitori at an izakaya again.
Spot information
Spot name: Tsuki no Odori
Street address: 1-1-11 2F 24K Bldg. Dotonbori, Chuo, Osaka 542-0071
Access: An 8-minute walk from Namba Station B1 Exit
Fresh Fish at an Osaka Sushi Restaurant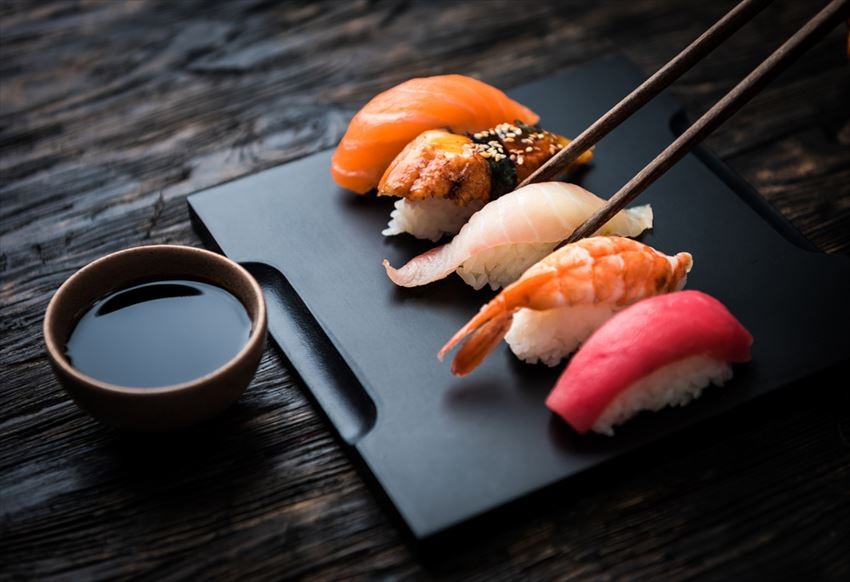 You can't miss trying an Osaka Sushi restaurant when you're on a trip to the region.
Kurosugi
Kurosugi offers up an expensive culinary experience at a Michelin starred sushi restaurant. Located in the Kita area, this out of the way spot uses fresh Osaka ingredients for their Omakase courses. These courses give you the chance to try a range of scrumptious sushi.
Spot information
Spot name: Kurosugi
Street address: 1-2-1 2F Dojimahama, Kita, Osaka 530-0003
Access: A 5-minute walk from Yodoyabashi Station
Uoshin Honten
For something more affordable, Uoshin Honten gives you the great taste of Osaka sushi at a price that doesn't hurt your wallet. While most sushi spots make you pay for an entire set course, Uoshin Honten gives you the choice to eat what you want until your stomach is full.
Spot information
Spot name: Uoshin Honten
Street address: 5-4 Doyamacho, Kita, Osaka, 530-0027
Access: A 7-minute walk from Higashi-Umeda Station
[Survey] Traveling to Japan
Recommend