How to Best Enjoy Hokkaido in Autumn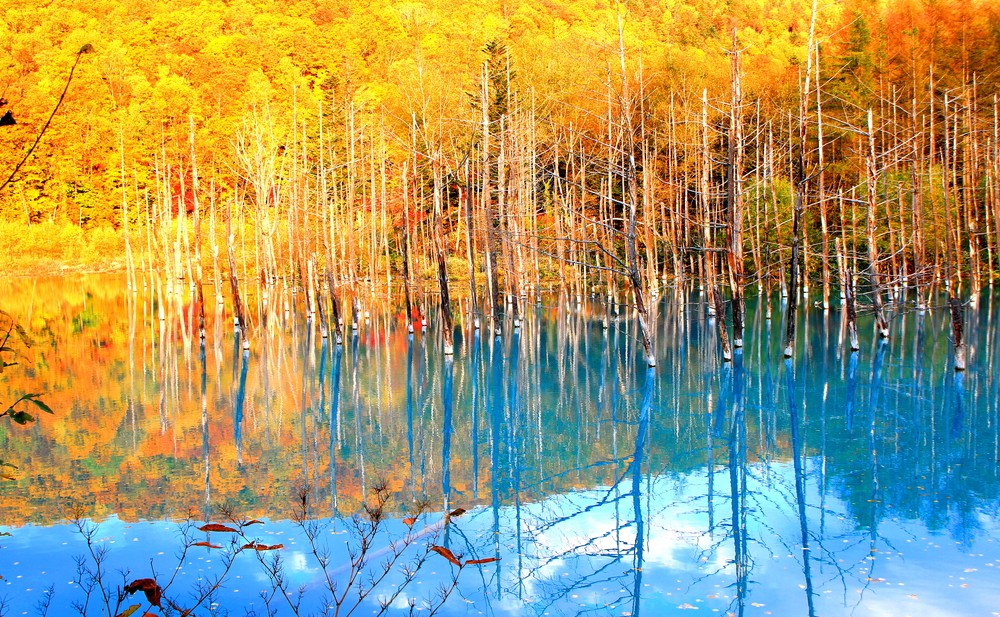 Autumn in Hokkaido usually starts in mid-September, which is early compared to the rest of Japan. This is the time when people look forward to seeing the maple leaves turn a beautiful shade of red, orange or gold. With lots of mountains and public parks, you'll be presented with a stunning scenery of autumn foliage.

Hokkaido in Autumn
The Climate
In October, autumn is in full swing in Hokkaido, which means tinges of reds and browns envelope the entire island. This is the time when you will mostly get days of fine weather, but in September, you can also experience the heaviest rainfall of the year.
The Temperature
The temperature decreases rapidly as the days go by. There's a big difference in temperatures between day and night. Average temperatures lie around 18℃ in September, 12℃ in October, and 5℃ in November.
Clothes to Wear during Autumn in Hokkaido
As it can get quite chilly, do bring long-sleeved outerwear to keep yourself warm. November onwards, it starts getting really cold and can even be below freezing, so, do bring winter clothing.
When is the Best Time to Visit Hokkaido in Autumn?
With viewing autumn foliage as being the main interest, the best time to visit Hokkaido during this season honestly depends on where you'd like to go. For instance, in Central Hokkaido, it's from early October to late October, whereas in Northern Hokkaido, it's from mid-September to mid-October.
However, the most ideal time to visit would be around mid-October as that's when the autumn foliage in the whole region reaches its peak.
Admire Gorgeous Golden Leaves during Autumn in Hokkaido
Here are a few places you should definitely check out to view incredible autumn foliage:
Daisetsuzan National Park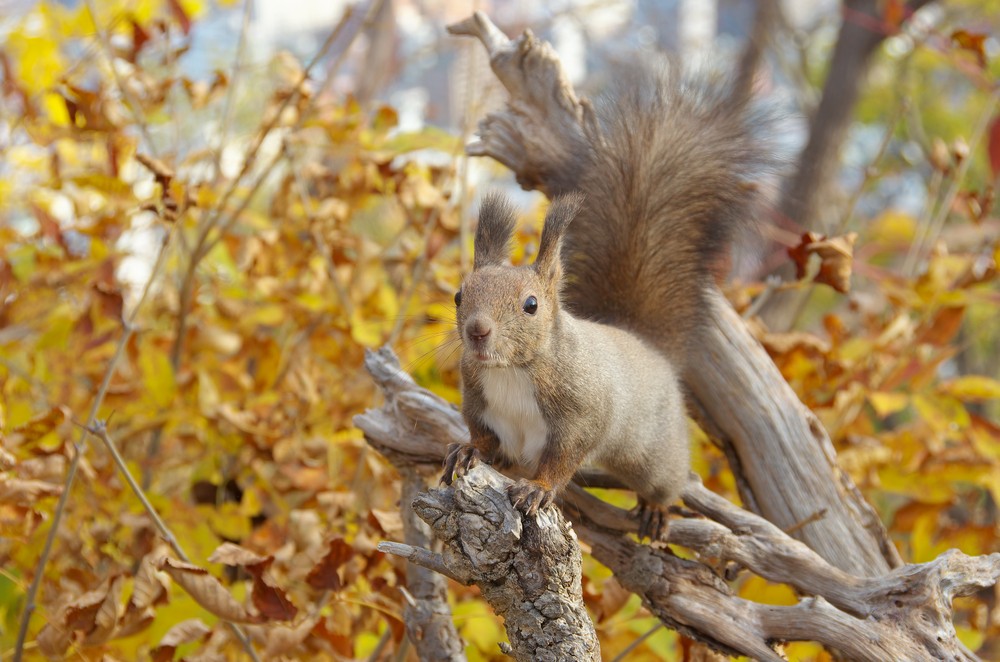 Located in Central Hokkaido, it's the largest national park in the prefecture, which consists of mountain ranges, various wildlife, hiking trails, and even hot spring resorts. What's more, it's famous for displaying the first autumn colours each year in Japan.
The best way to explore this park is by rental car, as public transportation tends to be sparse.
Spot information
Spot name: Daisetsuzan National Park

Street address: Sounkyo, Kamikawa-cho, Kamikawa-gun, Sapporo-shi, Hokkaido 078-1701

Access1:100 minutes by car from Asahikawa Airport to Sounkyo、10 minutes by car from Asahikawa Airport to Higashikawa 
Access2:90 minutes by car from JR Asahikawa Station to Sounkyo、30 minutes by car from JR Asahikawa Station to Higashikawa
 Shiretoko Five Lakes
Fancy being surrounded by nature made up of breathtaking lakes and a forest? Then give Shiretoko Five Lakes a visit. The glassy surface of the little lakes reflect the surrounding colourful trees and mountain range. You can enjoy the autumn colours by walking along the nature trails.
Spot information
Spot name: Shiretoko Five Lakes

Street address: Onnebetsumura, Shari-cho, Shari-gun, Hokkaido 099-4100

Access: About 40 minutes by Shari Bus from JR Shiretoko Shari Station

Autumn Itinerary for Hokkaido
Here are some great festivals you can attend, which are held only during this wonderful season:
Sapporo's Autumn Festival
Autumn in Sapporo usually marks the harvest period. Held for three weeks every year, the Sapporo Autumn Festival is a way of welcoming the new season and wealth of local produce. This all-day event gathers many great Hokkaido cuisines all in one spot, so, expect to taste some great sushi, sake, and other Japanese delicacies.
Spot information
Spot name: Odori Park

Street address: from 1 to 12, Odorinishi, Chuo-ku Sapporo-shi, Hokkaido 060-0042
Access: 2-minutes walk from Sapporo city Subway-Odori Station
Furano Wine Grape Festival
Meant to celebrate the harvest of grapes used to produce Furano wine, this festival offers visitors the chance to taste the richness of the particular wine. You can also savour yummy foods such as cheese fondue, pumpkin dumplings, and even cheese pancakes.
There are various activities you can partake in like barefoot grape stomping, wine barrel races, and many more.
Spot information
Spot name: Furano Wine Grape Festival

Street address: 1 Asahimachi, Asahi-cho,Furano-shi, Hokkaido 076-0026

Access: Immediate access to JR Furano Station

[Survey] Traveling to Japan
Recommend