Autumn Wonders Near Hokkaido Furano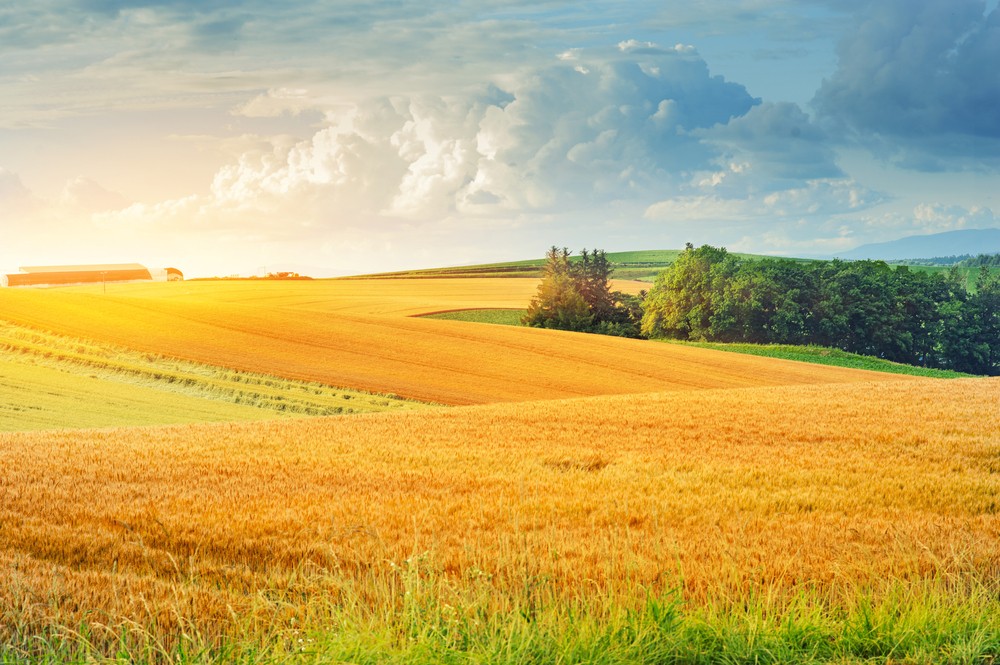 Furano usually known for its summer, but during autumn is also not bad. Surrounded by greenery, Furano in autumn has its greenery turn gold. Being near to Daisetsuzan National Park, it is also one of the earliest places that have its leaves turn red and gold in all of Japan, even in Hokkaido itself. The rural landscape and the beautiful scenery might make you wonder if you are teleported to a different country.

Furano-Biei Scenic Autumn Trip
Visiting Furano and Biei is one of the simplest forms of enjoying the season of autumn yet it feels very deep. If you are going for some relaxation of mind, this is the very place you should drop by and visit during the season.

They are considered one of the best landscape views you can find in Hokkaido is in Furano and Biei. Due to right near the middle of the Hokkaido Island, which is also the mountain range of the Daisetsuzan Volcanic Mountain, you can expect great scenery from the said area.
Rent a car, grab a rentable electric bicycle, or ride on tour busses from Biei or Furano Station, and head out and see the beautiful view of what Furano and Biei has to offer. Just a one day trip is sufficient for you to enjoy the autumn's foliage in this area, or if you feel like relieving you mind from stress. Stay a night in one of the hotels in Biei's Shirogane town of Onsen (Hot Spring) while enjoying the autumn environment.
Panorama Road & Patchwork Road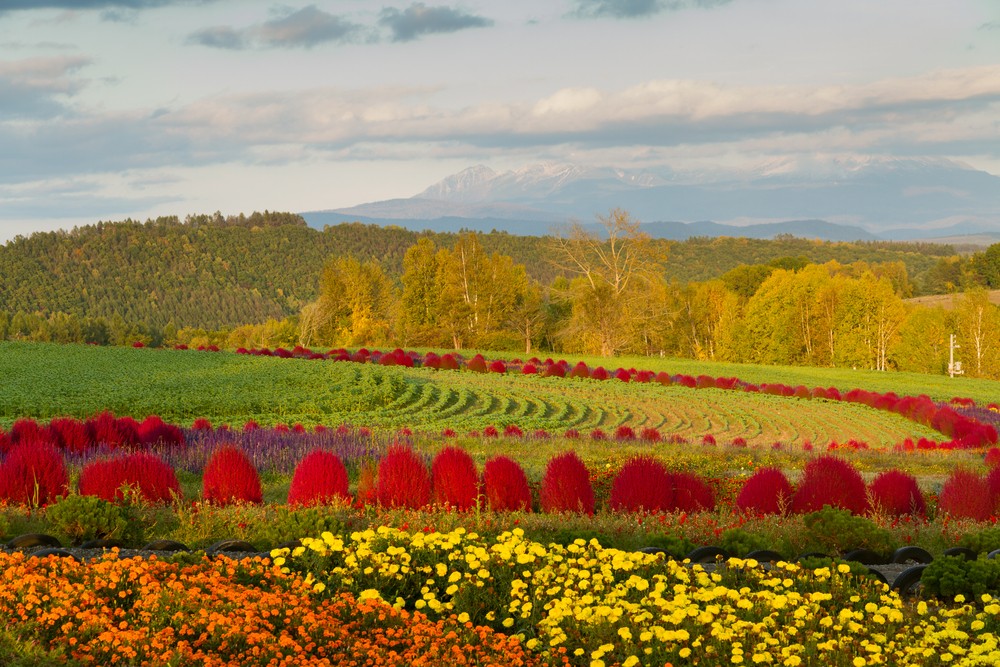 Panorama Road is the road connecting the town of Furano and Biei, meanwhile Patchroad area is in the northeast of Biei's town center. Both of them offer beautiful landscape view of the scenic rural area. The contrast of the red and golden coloured leaves, with the blue sky painted on the background is definitely a sight to behold.

Shirogane Blue Pond
Another spot one might find interesting is the Shirogane Blue Pond. Located not far from east of Biei town center, you should drop by this spot. What is so special about this pond, you might ask? Well as the name suggest, the colour of the pond's water is greeninsh-blue, something like magical-bright-torquise-like colour, with a group of dead trees in the middle. Shiragone Blue Pond is a man-made pond, originally created to prevent damage to Biei in case of eruption by the nearby mountains.
Street address: Shirogane, Biei, Kamikawa, Hokkaido 071-0235, Japan

Access1: 20-minutes-drive from Biei Station

Access2: 4-minute-drive from Biei Shirogane Onsen

Biei Shirogane Onsen
Slightly south-east of the Shirogane Blue Pond lies a town of onsen, known as Shirogane Onsen. Sits at the foot of Mount Tokachi, Shirogane Onsen gets its source of hot spring, deep blue in colour. There are a number of hotels around this area, if the autumn get too cold for you, drop by this town, and dip yourself into a nice natural hotspring bath.
Street address: Azashirogane Onsen, Biei, Kamikawa, Hokkaido 071-0235, Japan

Access: 24-minutes-drive from Biei Station

[Survey] Traveling to Japan
Recommend