"Kanemori Red Brick Warehouse", a hundred years history old building in Hakodate which injected with new power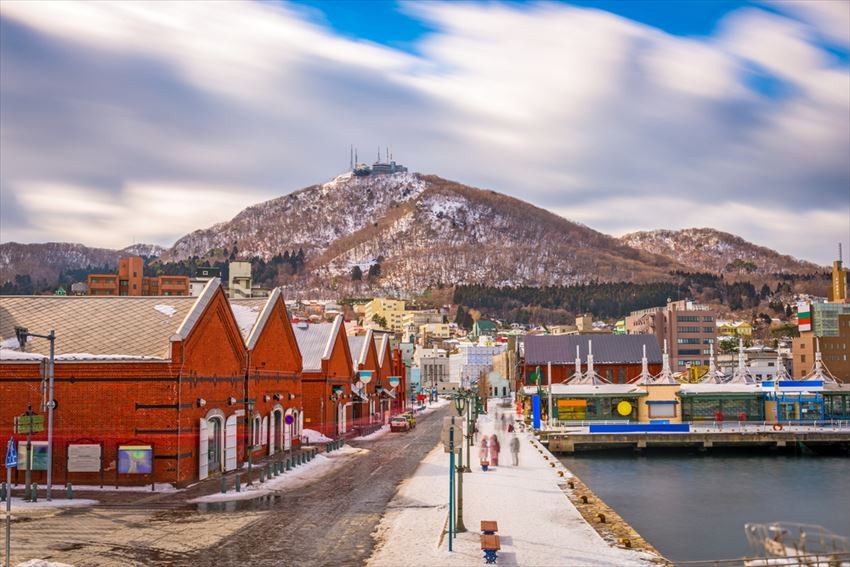 One of the most popular sightseeing city in Hokkaido, "Hakodate" was developed as the first international trading port in Japan, same with Yokohama and Nagasaki. Besides, as the result of the town's prosperity and influence by the Western culture, you can see the Western-style buildings in the city. Today, we are going to introduce about "Kanemori Red Brick Warehouse" and other events which related to the history of Hakodate.
A representative tourist spot of Hakodate, "Kanamori Red Brick Warehouse" which built in the Bay Area.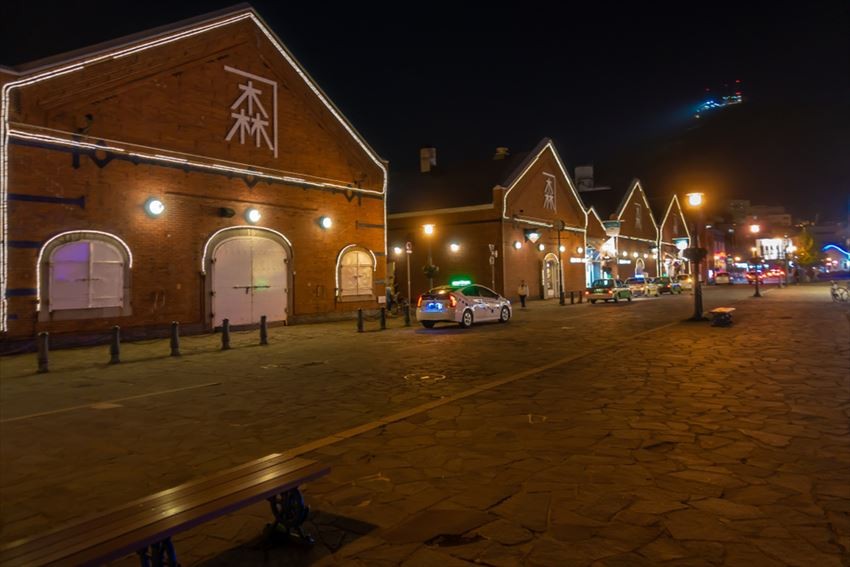 The founder of Kanemori Warehouse is Watanabe Kumashiro, who came to Hakodate from Nagasaki at the age of 24 years old. It was opened at year 1869 as a western style clothes store. After that, it started various businesses and started the warehousing business in year 1887. It was once damaged by fire, and renovated completely in the year 1988 and operated as a shopping mall, beer hall, event hall, etc. It remained with the shadow of the old time shipping industry, and becomes one of the symbol of Hakodate Bay Area.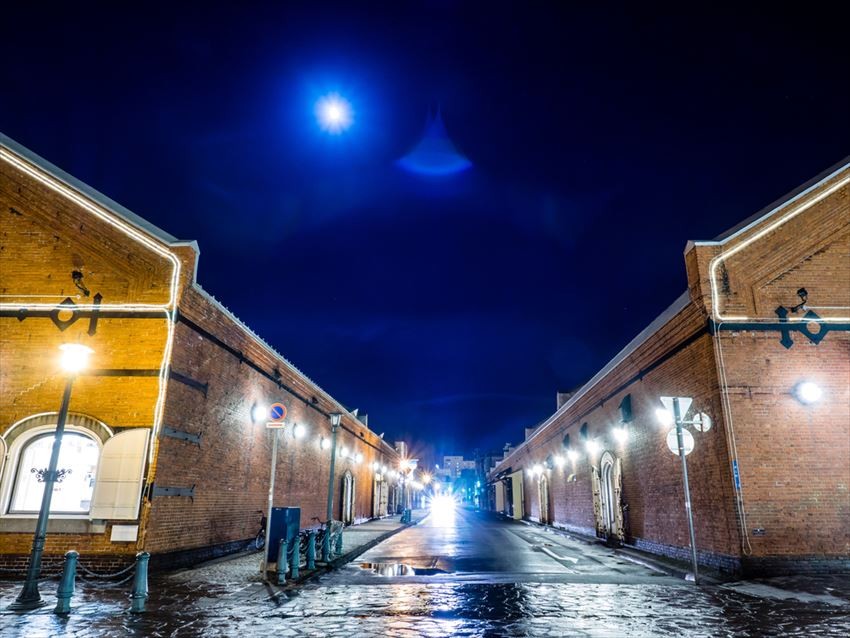 The seven buildings that operate as Kanemori red brick warehouse are divided into "Hakodate History Plaza", "Kanemori Hall", "Kanemori Western Museum", "BAY Hakodate" based on the each theme, and there are also restaurants and café, and souvenir shops etc. are facilitated in the area.
Kanemori Hall is also available for internal study tour but advance reservation is required. Also, there are some original products which can be only purchased at here. There are lots of original series of Kanemori red brick warehouse products such as cookies and caramel with western romantic feel which were longed and focused by the first generation.
Spot information
Spot name: Kanemori Red Brick Warehouse
Opening Time: 9:30 ~ 19:00 (Opened throughout the year, might be changed based on season)
Address: 14-12, Suehiro-cho, Hakodate-shi, Hokkaido
Access:


Approximately 15 minutes on foot from JR "Hakodate Station"
Take Municipal train and get off at "Jyujigai station", and take another 5 minutes' walk from the station
The floating Christmas tree on the sea surface which lighted up by the fireworks of the night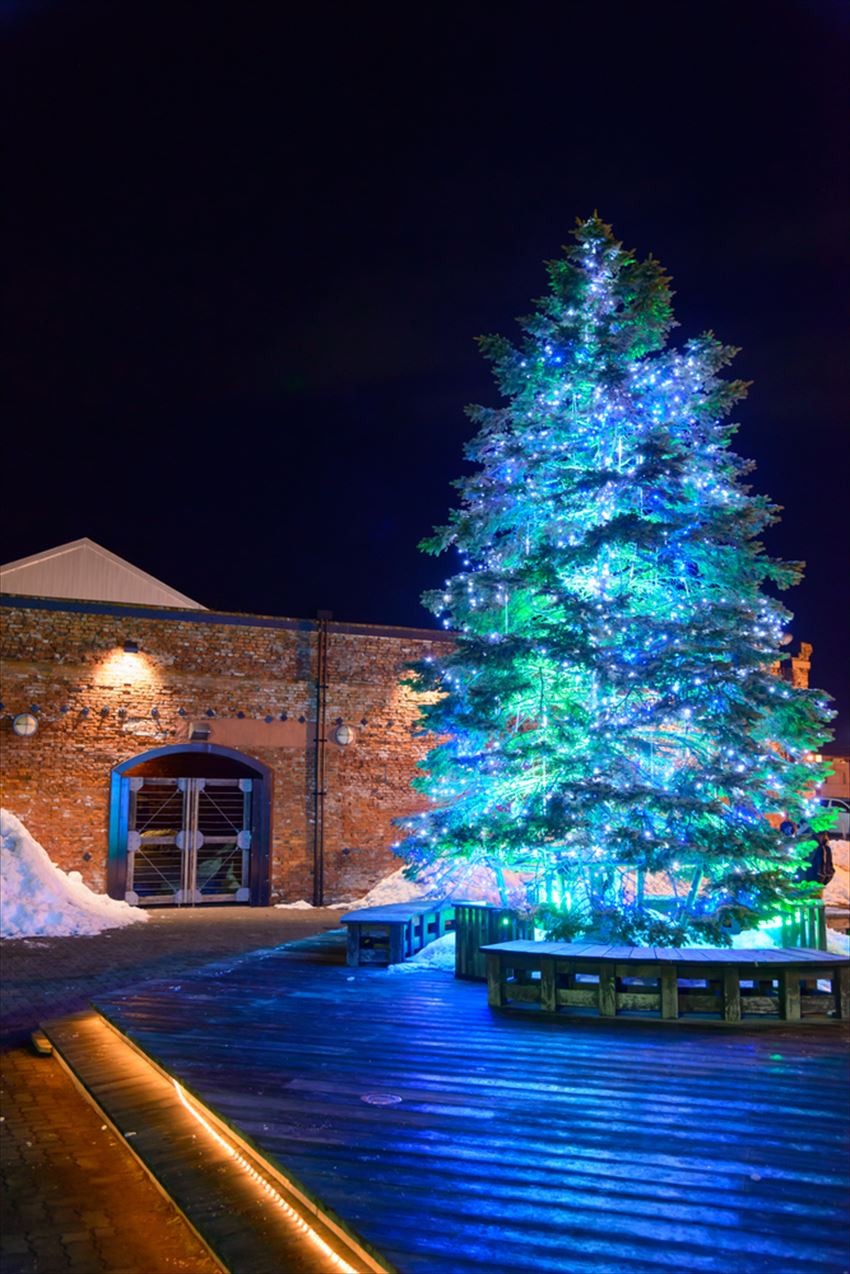 In winter, "Hakodate Christmas Fantasy" will be held in front of Kanemori Red Brick Warehouse every year. Every year, a tree as gifts from Hakodate City's sister city, Halifax City Canada crosses the Pacific Ocean and travels a distance of about 18,000 kilometers to be delivered to Hakodate. The fantastic appearance of the floating tree on the sea surface of Hakodate Port becomes one of the must see winter scenery in Hakodate.
A lighting ceremony will be held around 18:00 every day during the event period and fireworks will be launched. A fantastic world as if it is in a dream is created in the place with the illumination lighting, red brick warehouses, and pure white snow.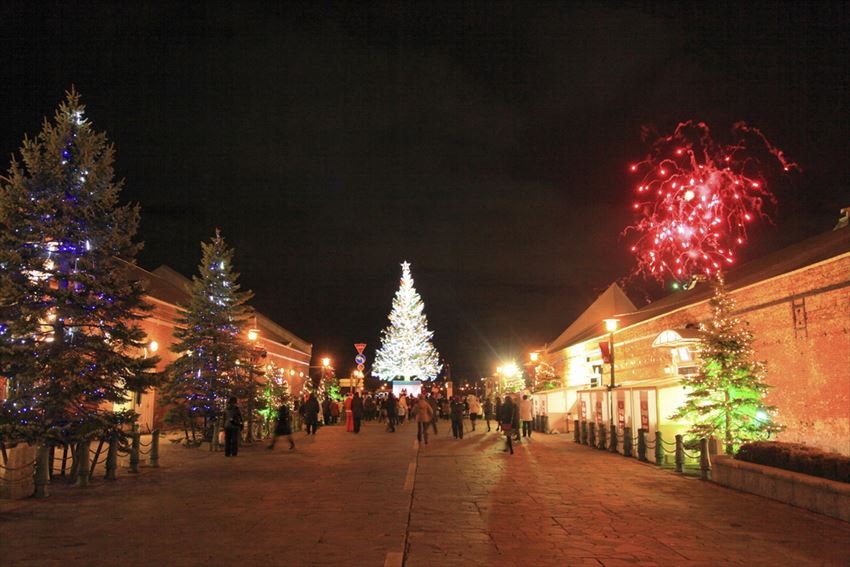 Spot information
Spot name: Hakodate Christmas Fantasy
Date: 1st December – 25th December every year
Place: Akarenga Sokogunzen Kaijo, Suehiro-cho, Hakodate-shi, Hokkaido.
Access: 


Approximately 15 minutes on foot from JR "Hakodate Station"
Take Hakodate Municipal Train and get off at "Jyujiro station", and walk approximately 5 minutes on foot from the station
[Survey] Traveling to Japan
Recommend