Matsumae, A Historical Town in Hokkaido
Matsumae is a historical town in Hokkaido with a fascinating backstory of Japan and Russia relations, mostly of the Matsumae clan protecting the trade rights with the Ainu and refusing to trade with Russians as the only place allowed by the Shogun to trade with Russians is Nagasaki.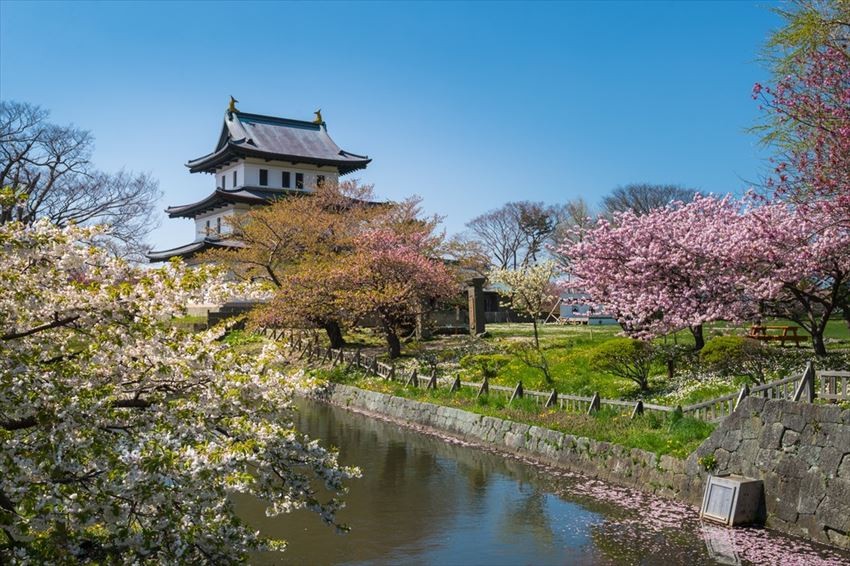 About Matsumae 
Not only a top class Sakura-viewing town, Matsumae is also known as the Kyoto of the North thanks to its similarities to Teramachi. There are many places in Matsumae to view sakura blossoms near the end of April till end of May, which led to the increase of tourists visiting to lay their eyes on the 10000 sakura trees of Matsumae.

Tourist Attraction
Matsumae Castle
The number one attractive spot in Matsumae is Matsumae Castle, (Officially known as Fukuyama Castle) as it is in the center of this town. The castle was completed in 1606, and it remains the only Japanese style castle in Hokkaido.
More than 250 varieties of Sakura trees are planted in the vicinity of the castle, and there are even food stalls and sometimes performances or illumination events at night that make the place even more fascinating for tourists.
Entrance to the castle is 360 yen for adults, and the Matsumae castle is open from 9.00 am to 5.00pm. You can visit the castle from 10th April to 10th December yearly. 
If you're interested in learning about these sakura trees, visit the nearby Sakura Museum which is within walking distance from the Matsumae Castle during Sakura season. It's located at the Matsumae Koen.

Spot information
Spot name: Matsumae Castle

Street address: Matsushiro, Matsumae-cho, Matsumae-cho, Matsumae-gun 049-1511, Hokkaido

Access: From Kikonai Station, it is about a 6 minute walk from the Hakodate Bus Matsushiro.

Hokuyodo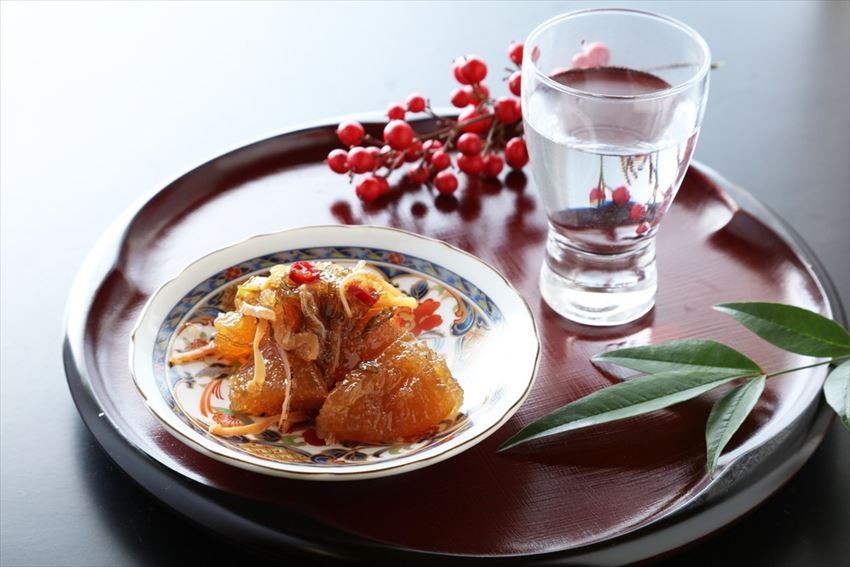 There are also local specialties such as the Matsumae-style pickles made of dried squid and kelp seasoned with shoyu which are great as rice or noodle topping.
For those with a sweet tooth, visit Hokuyodo for local desserts such as monaka filled with delicious red bean jam in the shape of the Matsumae castle called Oshiro Monaka, the soft sakura blossom-flavoured sponge cakes with cream can be great souvenirs to families and friends or eaten immediately while you're in Matsumae. They also have different desserts depending on the season when you visit.
Spot information
Spot name: Hokuyodo (Matsumae Confectionary Shop)

Street address: 64 Matsushiro, Matsumae-cho, Matsumae-gun 049-1511, Hokkaido

Access: Located in the Matsumae Koen which is next to the Matsumae Castle.

[Survey] Traveling to Japan
Recommend