Sapporo's Autumn When You Can Enjoy Hokkaido's Cuisine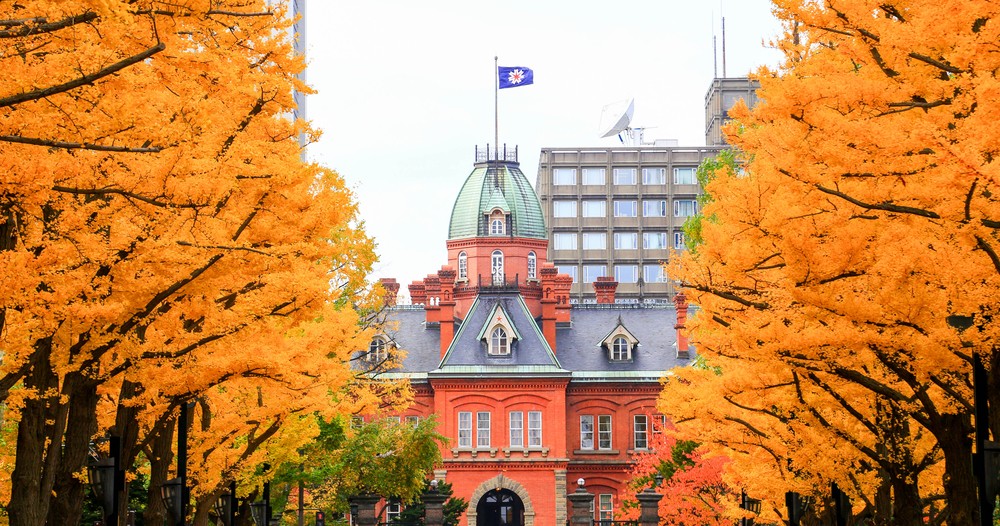 Autumn in Sapporo, specifically in September, is all about food. Autumn is the season of harvest, and Sapporo is the hotspot for great drinks and dishes, the world of Hokkaido's gourmet, where it previews the specialty products made from the Hokkaido's harvest, all in one place. This is the time to discover Hokkaido through their foods.
Sapporo Autumn Festival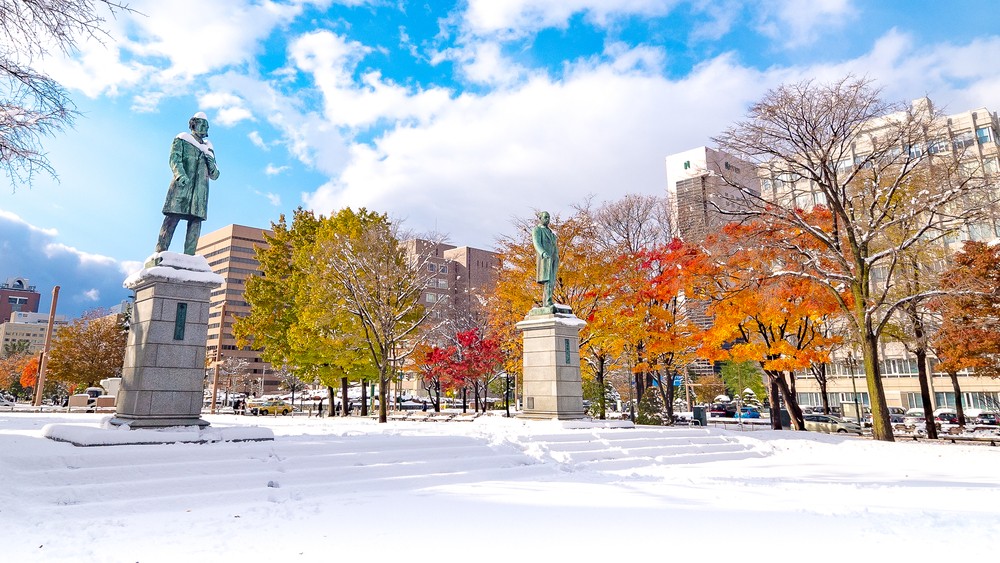 Sapporo, the capital of Hokkaido, also the largest city in the northern most island of Japan. If you planned to go to Hokkaido for food hunt, drop by Sapporo's Odori Park, where the Sapporo Autumn Festival will be held in.
Autumn is the harvest season, hence a lot of vegetables and fruit harvest, as well as fruits, and seafood as well. Chefs from many restaurants all over Hokkaido come to this festival, featuring great dishes using the local ingredients and products of their harvests. It makes perfect sense for autumn to be the best time for Hokkaido's food hunt, and to learn for about food of different areas of Hokkaido.
This year, the festival is held during 15th to 30th of September 2018. Odori Park spans and separated into 12 section (1-Chome to 12-Chome), and the Sapporo Autumn Festival is separated into few sections, held within some of the section of the park.
The sections are described as follows:
1-Chome: Sapporo Oktoberfest 2018
You can experience the atmosphere of Munich's Oktoberfest here in Sapporo.
4-Chome: "Sapporo Welcome Park"
Serves as the Sapporo Autumn Festival entrance, this section has a wide range of shop, featuring various items, foods, drinks, and snacks. It is a nice place to just hang around, eating and enjoying the autumn with Sapporo's hospitality.
5-Chome: "Hokkaido Ramen Festival & Kuidaore Square"
Ramen shops from all over Hokkaido, around 20 ramen shops will be here. What makes Hokkaido's ramen unique is that it is made from Hokkaido wheat noodle. Their ingredients are also sourced from many parts of Hokkaido, featuring the best of the location they come from. Do take note that the Ramen are presented in 6 waves (6 days per wave), meaning different week will features ramen from different towns of Hokkaido.
6-Chome: "Aozora x Hoshizora Harvest Festival 6-Chome Harvest Bazaar"
Stores in this area comes up with their own creation that represents the theme Autumn on Hokkaido. If you are looking for something special and interesting, this place has a great choice of dishes to be eaten. Also, a number of Sapporo's popular shops will be making appearance in this area.
7-Chome: "7-Chome Bar"
Looking for something to drink? This area has dishes (mostly appetizers) that'll go well with alcohol. If you are into wine-tasting, do drop by to compare the various tastes of Hokkaido produced alcohol.
8-Chome: "Sapporo Odori Furusato Market"
This area showcases the tastes of Hokkaido, where the towns from all over Hokkaido features their pride-most dishes and ingredients that best represents their town. Due to the total number of towns in Hokkaido, these towns will set up their stalls in 4 waves (4 or 5 days per wave), and some of them will be in full-24-days slot. This is the best place for Hokkaido food hunt without the need to go out of Sapporo.
10-Chome: "O-niku 10-Chome Oh! Dori Farm"
The area focuses on meats, but this year, wild game venison is added into their meats' highlight. Since it will be outdoor, in some way fancy and fashionable spots are prepared, and you can enjoy your meat dishes while enjoying some live performances being held there.
11-Chome: "The Autumn – Food Creation Stage"
This is the area where they showcase great chefs utilizing Hokkaido's harvested vegetables, where they create and sell their creation, limited only during this festival with a reasonable price tag.
How To Enjoy Sapporo Autumn Festival
Since Sapporo is in the northern region of Japan, it is prone to get colder earlier than any other part of Japan even in September. It would be a good idea to bring a jacket, or something to keep your body warm, just in case if it gets too cold in some days.
Basically, how you should spend your days in Sapporo once autumn starts, is by enjoying the cooling atmosphere of autumn and have a picnic outdoors in the Odori Park of Sapporo, enjoy the foods and flavors of each town of Hokkaido by going to the Sapporo Autumn Festival, enjoy and do wine-tasting of different range of Hokkaido's wine and sake, indulge yourself into the fine creation of skillful chefs during the festival, and eat varieties of food genre hot and fresh from the kitchen to your plate.
In short, majorly it is mostly about food, then comes the scenic view.
Spot information
Spot name: Odori Park (大通公園)

Street address: Odorinishi, Chuo, Sapporo, Hokkaido 060-0042, Japan

Access1: 10 minutes-walk south from Sapporo Station, 1 minute direct access from Odori Station

[Survey] Traveling to Japan
Recommend