Exploring Kyoto's Nijo Jinya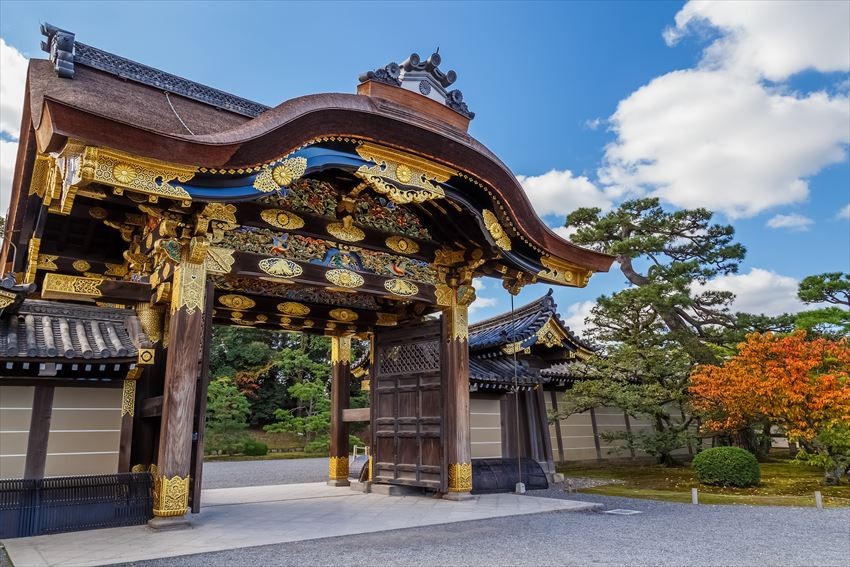 Built more than 300 years ago in Kyoto, Nijo Jinya originally served as a rice exchange and as an inn for visiting feudal lords owned by a man named OGAWA Suketada during the Edo Period. For those reasons, the building had undergone special construction to prevent fire and is highly recommended and valued in terms of its architecture. For generations, Nijo Jinya remains a residence of the OGAWAs, and it is the second private home in Japan to be registered as a National Important Cultural Property.

Nijo Jinya, a strong and functional building
Nijo Jinya is strongly constructed to prevent fire and has been installed with defensive measures which contribute to its high architectural value. In addition, the entire building is a masterpiece of Sukiya's architecture where you are able to glimpse the attention paid to the details of the 7 tearooms, the latticework in the big hall and the porcelain ornaments designed to hide the nails, and much more. For its defensive construction, many contrivances can be noticed such as watch rooms and locks.

Noh-no-Ma
There is the Noh-no-Ma which was used as a Noh Stage and Kasuga Room which has the image of Nara, the hometown of OGAWAs. The highlight of Nijo Jinya is its adroit defensive architecture. Since guests were staying to attend trials, the building was designed with ways of escape in mind.

Mushagakure
There was a secret watch room in the ceiling known as a mushagakure, a hanging stairway going up to the 2nd floor that was hard to see, and other hidden paths and stairs which made the house a veritable ninja residence. Also, other detailed measures were put in place such as copperplate and small windows so that there would be no fire damage from sparks.

Admission fees and Opening Hours
Tours of the Nijo Jinya are held daily at 10:00, 11:00, 14:00 and 15:00, each tour is 50 minutes and are conducted in Japanese only. No tours are held on Wednesdays and during the New Year Holidays. Admission is 1000yen per person, reservation is required for visits and made by phone.

Access to Nijo Jinya
Nijo Jinya stands in the middle of a residential area near Nijo Castle. The closest subway station is Nijojo-mae Station on the Tozai Line.
[Survey] Traveling to Japan
Recommend