Enjoy Cherry Blossom, Tea and Byodoin's Phoenix Hall at Uji, Kyoto in Spring
Uji which located in the south of Kyoto is an area which famous for its tea production and a place to enjoy beautiful cherry blossom in spring. Besides temples and shrines, there are various attractions such as World Heritage Byodoin Ho-o-do (Phoenix Hall) which is on 10-yen coin and the Uji River where you can enjoy the seasonal scenery. The place can be conveniently accessed from Kyoto Station, and most of the sightseeing spots can be accessed by walking distance. Why don't you visit to this historical city of tea Uji for a sightseeing trip?
The Collaboration Between Beautiful Cherry Blossom and Ho-o-do in Spring at Uji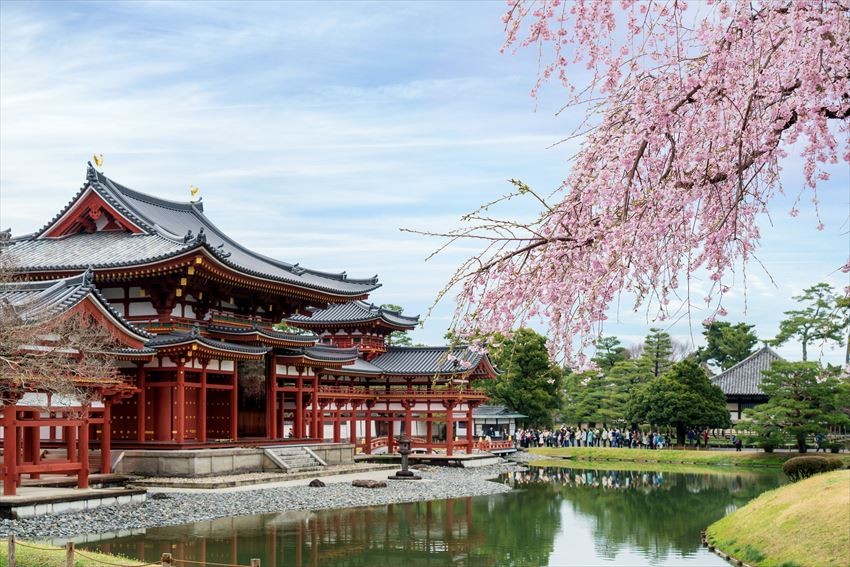 You can take the train from Kyoto Station to Uji City in approximately 30 minutes. There are many temples and shrines around the area, and Byodoin Houodo which built in the 11th century is famous among them. Various types of cherry blossoms in the Byodoin are beautifully blooming in the spring. The combination of Shidare Sakura and Phoenix Hall which will have reflection on the pond in the garden is magnificent. Please enjoy the cherry blossom viewing slowly and relaxingly in the garden.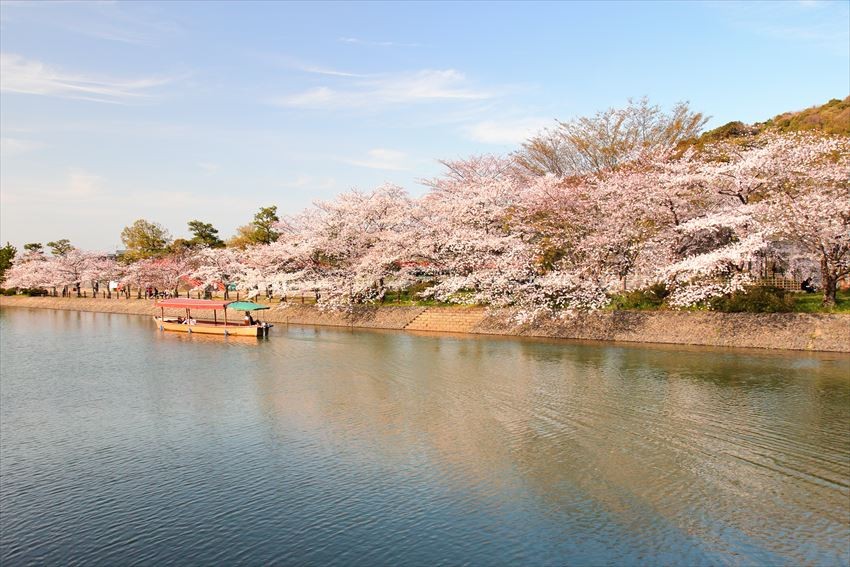 You can enjoy beautiful cherry blossoms from late March to early April along the Uji River which is near to the Byodoin. It is also wonderful to view the Cherry blossoms from the bridge over Uji River. Also, you can take an elegant cherry-blossom viewing from Ujigawa sightseeing boat. It is also recommended to dine relaxingly on cruise.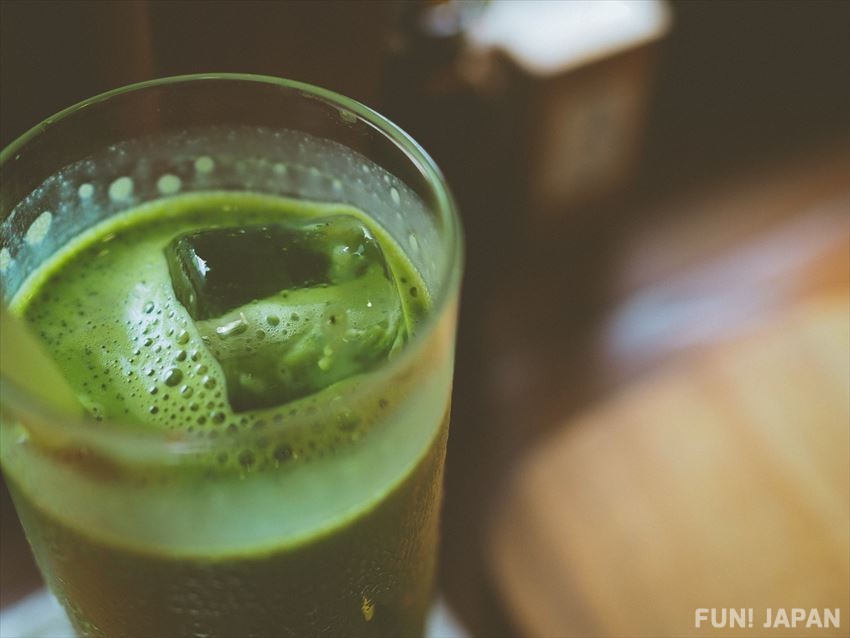 In addition, Uji City is known as production place of green tea. There are many shops surrounding which are selling tea leaves and green tea dessert and are popular for visitor. There are also shops where you can experience handmade tea making, tea stone milling and green tea making, etc.
Spot information
Spot name: Byodoin Ho-o-do
Street address: 116 Uji Renga, Uji, Kyoto
Access: Take JR Nara Line from Kyoto Station to Uji Station, then get off and take approximately 10 minutes' walk to destination.
"Uji Tea" Which You Would Like to Enjoy More When Visiting Uji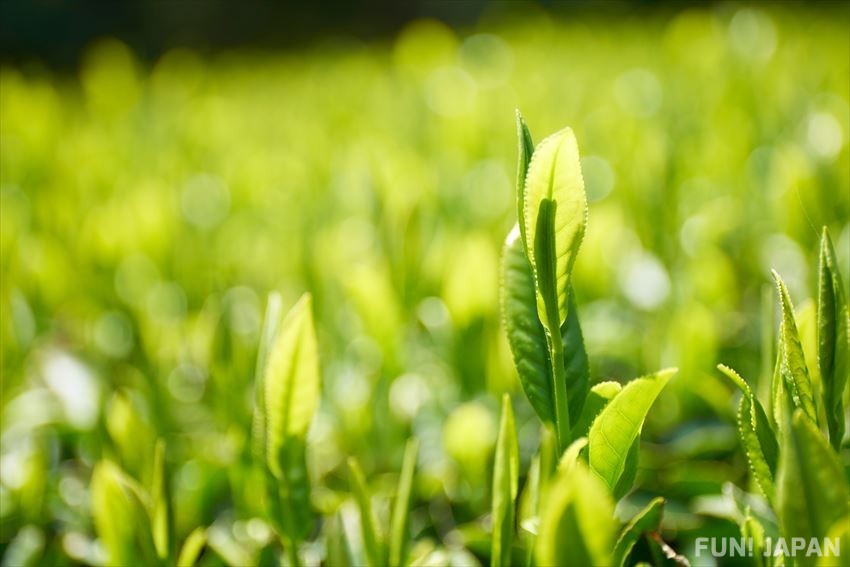 The beginning of Uji tea's cultivation is said to be around 13th century. Uji tea has gone through a long history. Various types of high quality Uji tea manage to be produced due to unique cultivation, process and blending techniques. Uji tea is the tea which was manufactured and processed by a craft worker in Kyoto, and the material is limited to tea leaves which produced in Kyoto and the three surrounding Prefectures only. High quality tea are produced with a suitable environment for tea cultivation and unique manufacturing in Uji.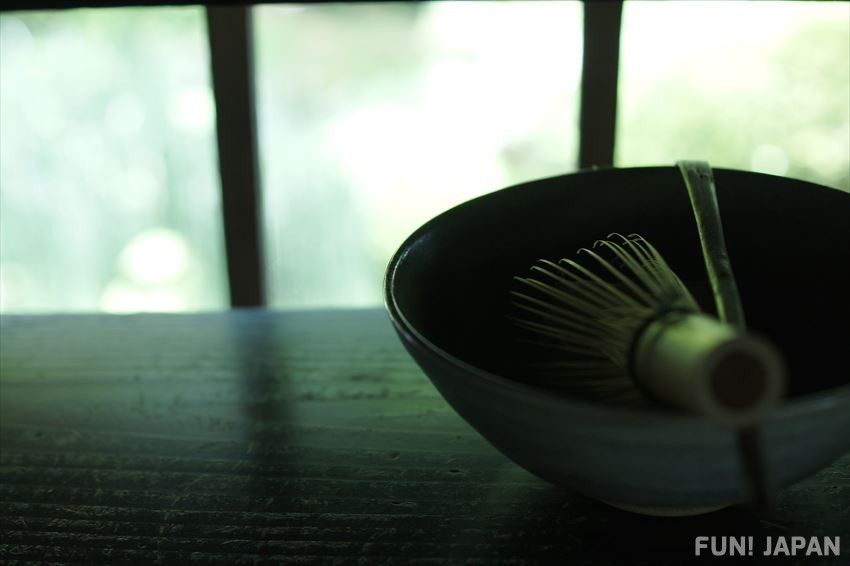 There are many types of tea specialty shops at Uji area, and each of them are selling different unique tea. Please try and experience this high-quality Uji tea which has over 800 years old history. It is also an ideal item as a souvenir.
[Survey] Traveling to Japan
Recommend