You can still make it! Sakura! Top 5 Spots for Late Blooming Sakura in Kansai Area
Osaka? Kyoto? Yoshino? How much do you know? Top 5 spots for late-blooming Sakura in the Kansai area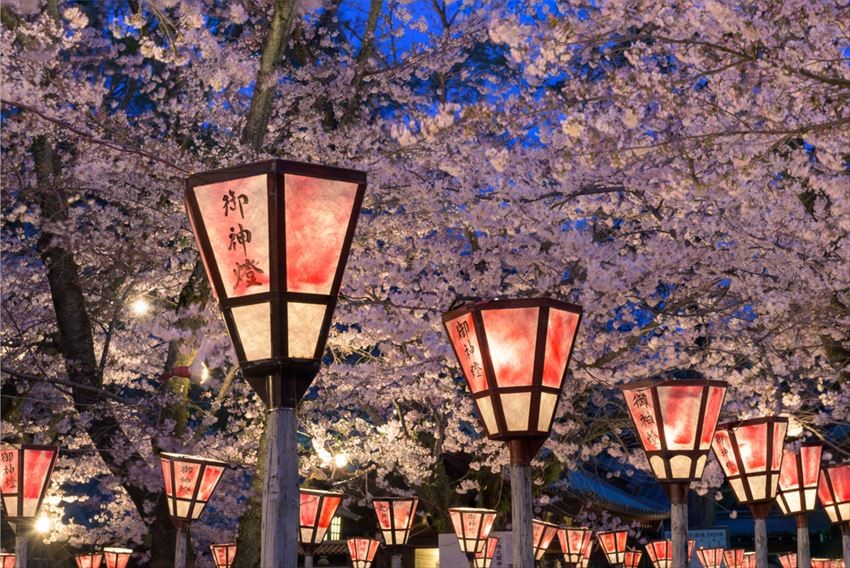 Sakura in Kansai starts to blossom from around the 20th of March and is in full blossom towards the end of March and in early April. There are places where one can still enjoy the sakura in the second half of April. As the proverb "The best flower blossoms later" goes, you would want to enjoy the cherry blossoms that beautifully decorate the end of the season.

Japan Mint Bureau (Osaka) Sakura no Torinuke (大阪市の造幣局 桜の通り抜け)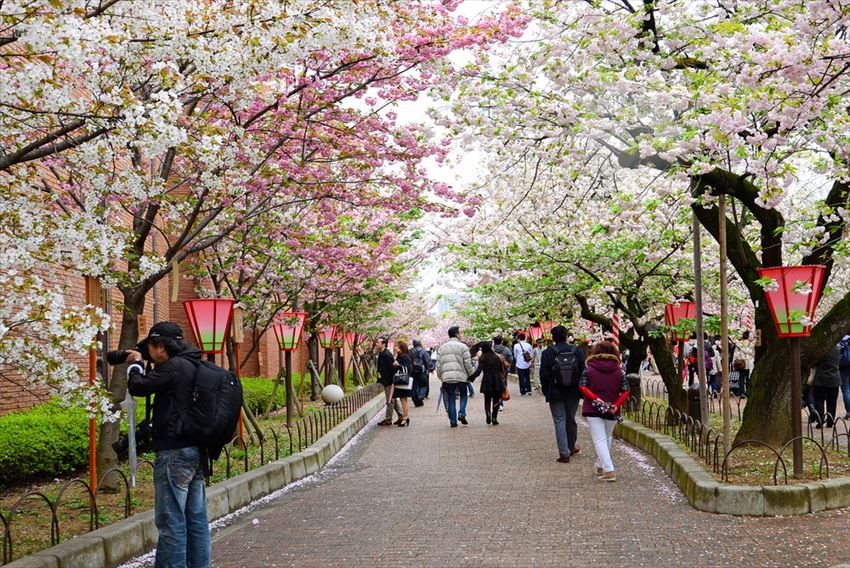 There are about 134 species and 350 Sakura trees along the road from Japan Mint's south to the north gate which is about 560 meters in length. Rare species such as Ootemari (Japanese Snowball) and Beni-Temari can be found here. It is open until 9 pm and you can enjoy the cherry blossoms light-up too. Since 1883 (Meiji 16), the street is open to the public for a week in the middle of April during the cherry blossom season.

Japan Mint, Sakura no Torinuke
Best time for cherry blossoms: Mid of April

Address: Osaka Prefecture, Kita-ku, Tenma 1-1-79
Yoshinoyama (吉野山)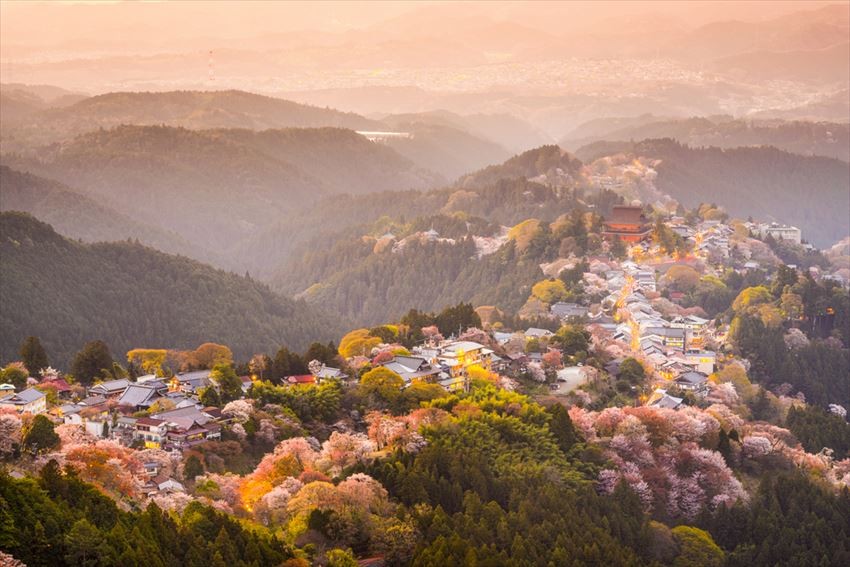 About 200 kinds and a total of 30,000 Sakura trees are in bloom in the four areas of the mountain. Each of them is called "Hitome Senbon" which means "one can look over 1000 Sakura trees at a glance". From Shimo (below the mountain) to Oku (deep in the mountain), the Sakura view is magnificent. Originally it was not for Sakura viewing, the sacred Sakura trees were being planted as testimonies of Shugendo to Kinpusenji-Temple.

Yoshinoyama
Best time for cherry blossoms: Mid of April ~ late April

Address: Nara Prefecture, Yoshino-gun, Yoshino-cho, Yoshinoyama 
Hirano Shrine (平野神社)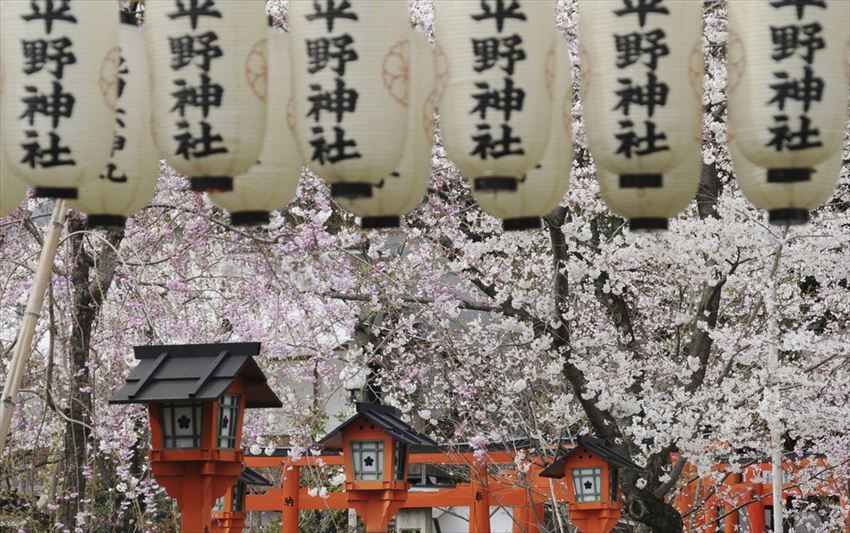 About 60 kinds and a total of 400 Sakura trees blossom in the precinct. From early March to late April, not only the Yoshino cherry but other Sakura species are also waiting for their turn to blossom. However, please note that eating and drinking are prohibited here (there are no rubbish bins available) except at the Hanami tea house. The light-up at night is fantastic too.

Hirano Shrine
Best time for cherry blossoms: Early March ~ Late April

Address: Kyoto Prefecture, Kyoto-shi, Kita-ku, Hirano Miyamoto-cho 1
Kyoto Botanical Garden (京都府立植物園)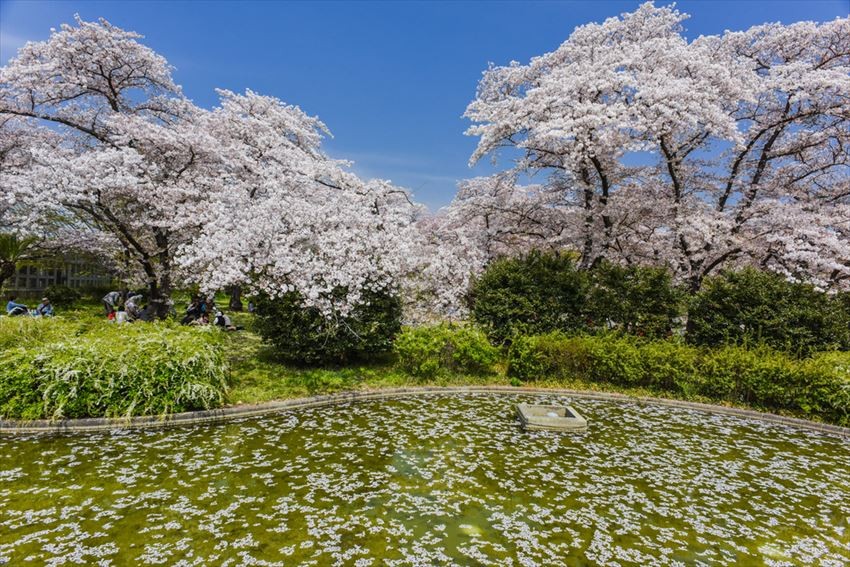 From "Kanhi-zakura (Winter cheery tree)" in the middle of March to "Kiku-zakura" in late April, you can enjoy the full blossom of approximately 130 kinds over 450 Sakura trees here. In addition to this, next to the Kyoto Botanical Garden is an avenue of the red "Shidare-zakura (weeping cherry trees)", which is recommended for walks.

Kyoto Botanical Garden
Best time for cherry blossoms: Mid of March ~ Late April

Address: Kyoto-shi, Sakyo-ku, Shimogamo, Hangi-cho
Sanzen-in Temple (三千院門跡)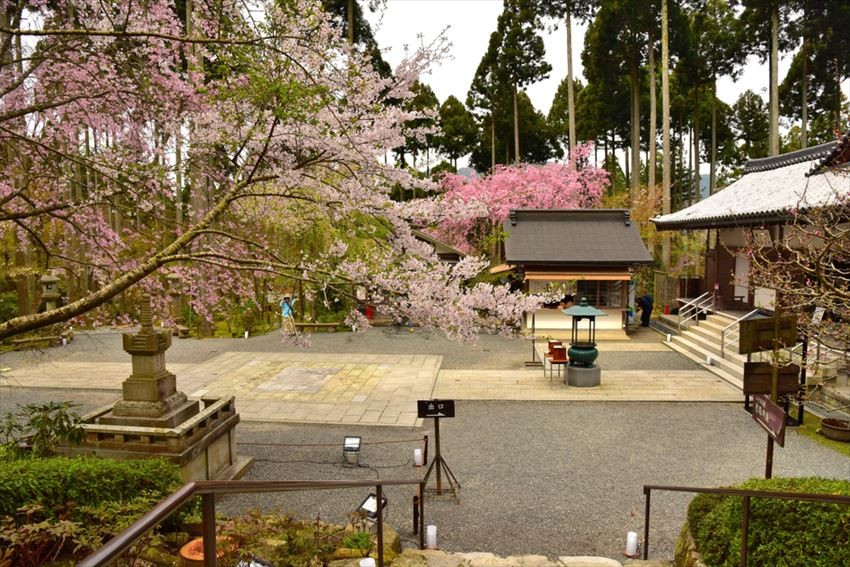 The garden in the Sanzen-in Temple has a beautiful appearance in all seasons. In spring, all kinds of Sakura are in bloom, competing for their beauty. The "Shidare-zakura" at the inner shrine is especially magnificent. There are also Sakura trees scattered outside the precinct. The Sanzen-in Temple is a temple founded by the monk Saicho in the 8th century. The national treasure, Amitabha statue, and others are housed here.

Sanzen-in Temple
Best time for cherry blossoms: Mid of April ~ Late April

Address: Kyoto Prefecture, Kyoto-shi, Sakyo-ku, Ohara Raikoincho 540
[Survey] Traveling to Japan
Recommend