Small Edo sights in Chiba Prefecture, Japan. Take a walk along the waterfront of Sawara and experience the old-fashioned city.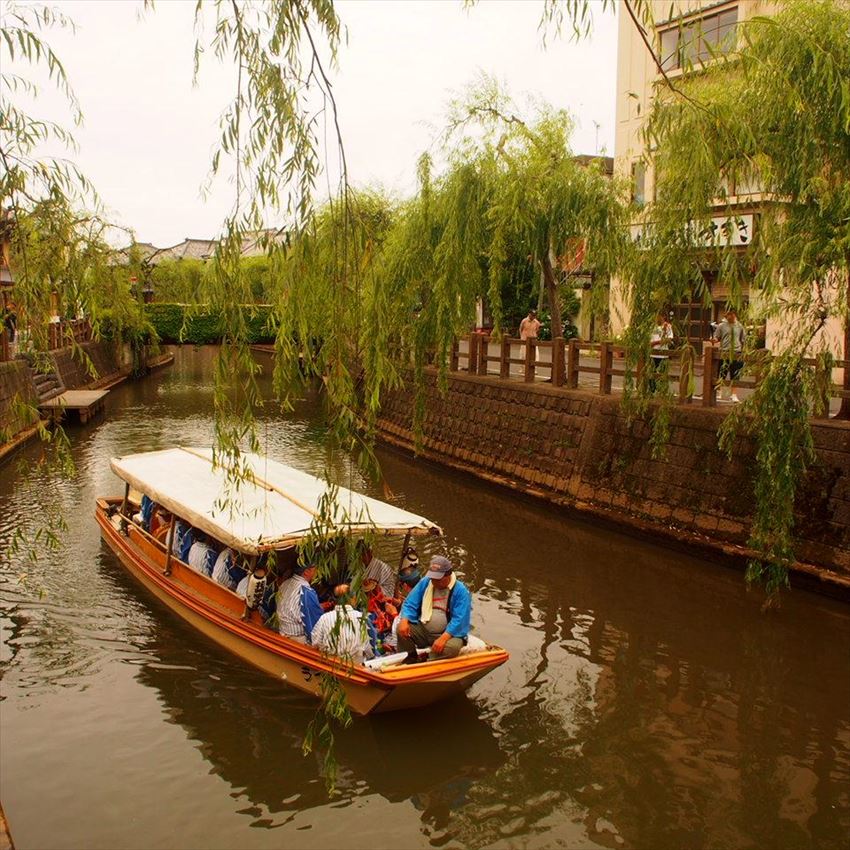 The town of Sawara is about 2 hours outside of Tokyo. It is located in Katori City, in Chiba Prefecture. Along the Ono River and Katori highways that pass through the town, there still remains a cityscape that retains the looks and charm of the Edo period. It is perfect for day trips and short visits during your holiday. Since it is easy to access, it is a popular tourist destination.

The town of Sawara, where the taste of the Edo era remains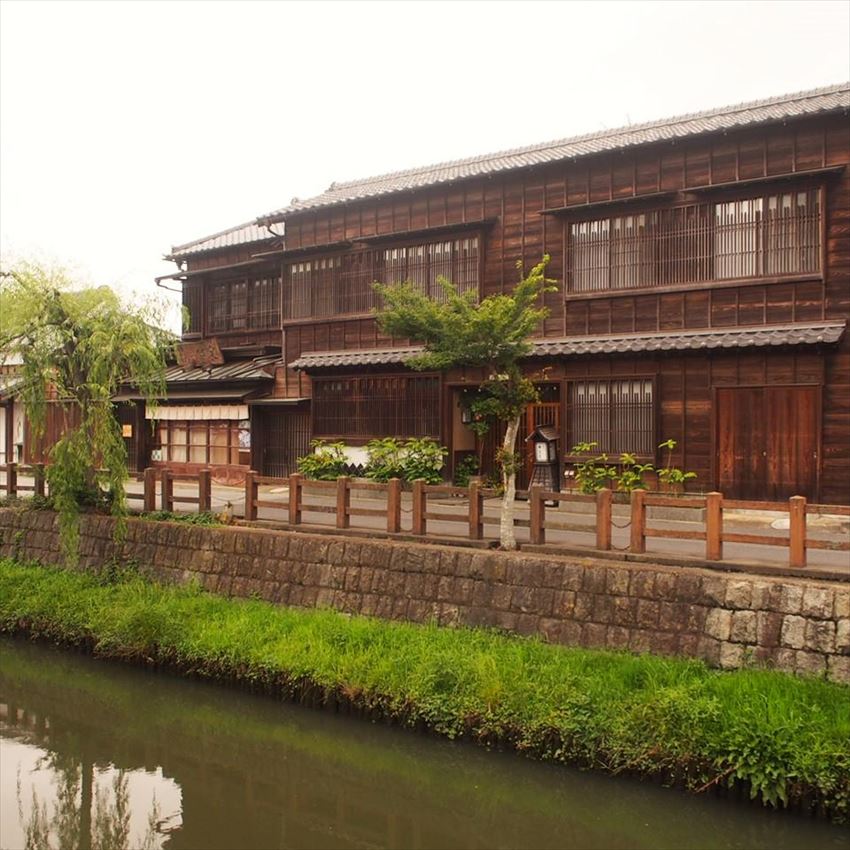 The city of Sawara became Kanto's first designated "important building group preservation area." There are many commercial houses that have continued and been preserved due to being passed down through families, new generations inheriting the old family business. They are now "living townscapes." Now that we are living in the Reiwa era, you can time travel to the Edo period when you visit Sawara!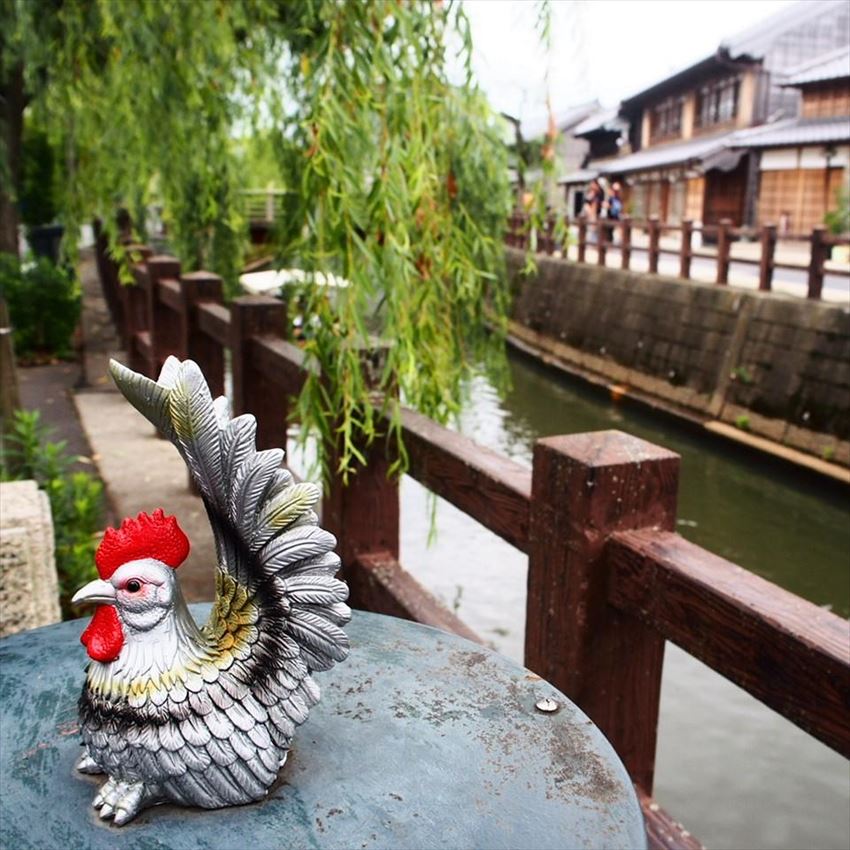 Take a short cruise on down the river
When visiting Sawara, it is highly recommended that you take the river cruise, taking in the sites of the town of Onogawa. You can enjoy the beautiful scenery for about 30 minutes, looking at the weeping willow trees and the coastline that lines each side of the river. 

Spot information
Spot name:Little Edo Sawara Boat Tour
Street address:1730-3 Sawara-i, Katori, Chiba, 287-0003
Hours of Operation:10:00-16:00 (varies depending on weather conditions)
Admission:Adult 1,300yen/Elementary School student 700yen
Access:From Tokyo station, take the JR Sobu Line towards Chiba. At Chiba station, change to the JR Narita Line. Get off at Sawara station. From Tokyo station by train, it takes about 1 hour 50 minutes. By express bus from Tokyo Station, it takes about 1 hour 30 minutes.
Official Website:http://www.kimera-sawara.co.jp/common/file/english.pdf
Sweet Potato Desserts at Sawara Ju-sanriya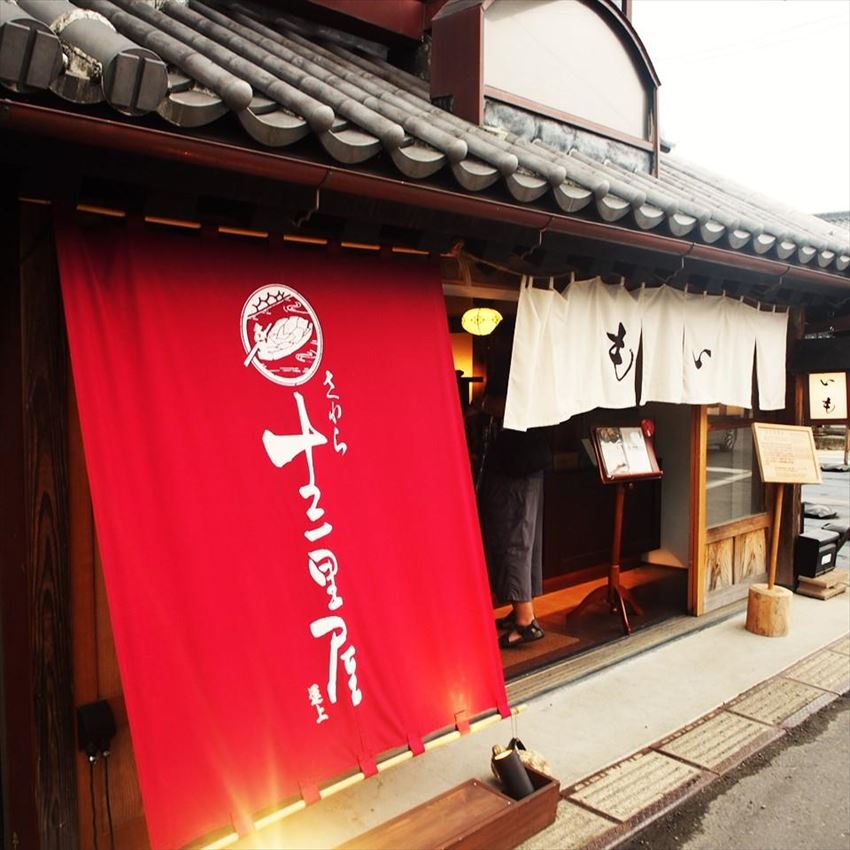 Sawara town is well-known for its sweet potato production. You can enjoy delicious farm fresh sweet potatoes and other treats and snacks made of the famous produce. One of the shops selling sweet potato desserts is located along the Ono River,' Jusanriya(さわら十三里屋)'. Here, you can satisfy your sweet tooth with authentic sweet potato desserts.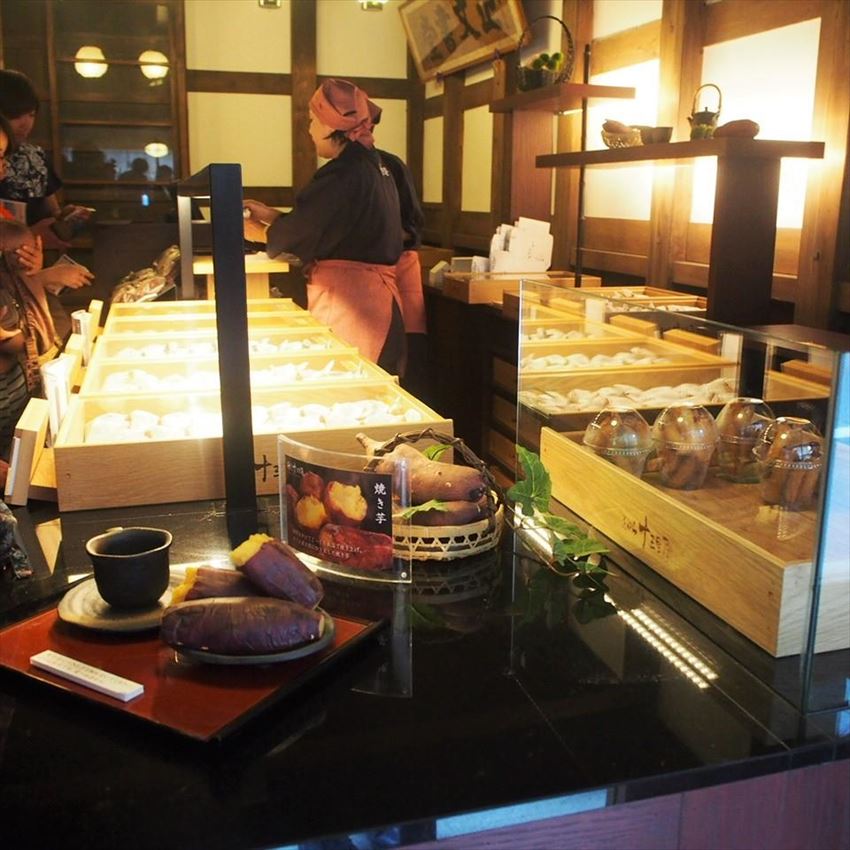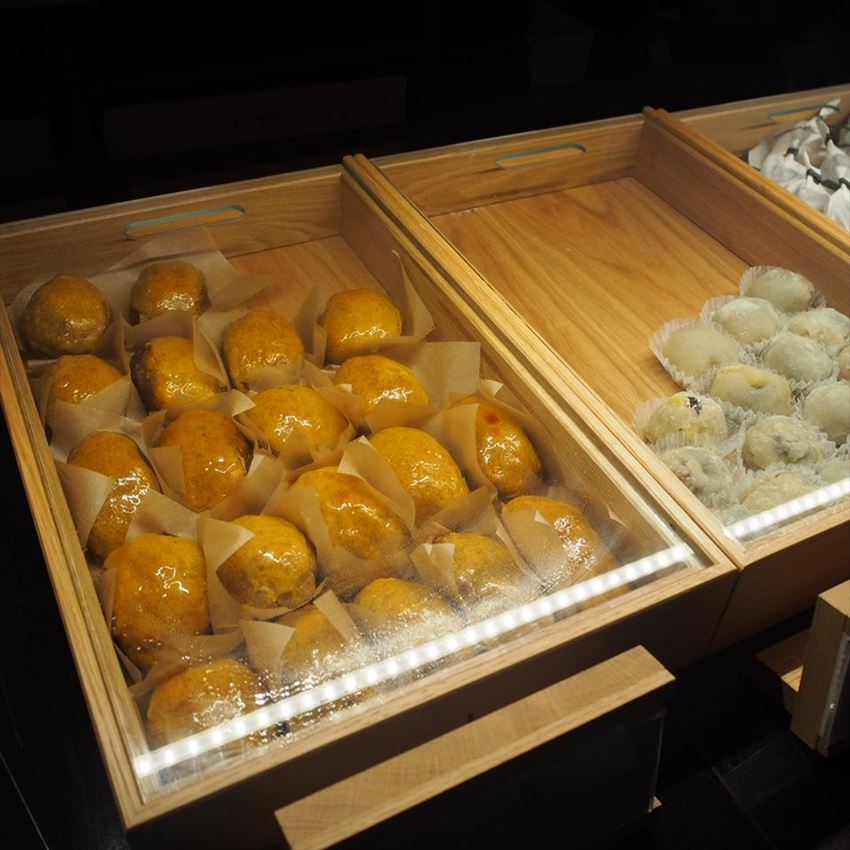 Spot information
One of the three great anti-evil temples of Japan "Kanpukuji"
In Japan, there are 3 important temples that protect against evil. The temples are located in Kawasaki "Kawasaki Daishi," Nishi Arai "Nishi Arai Daishi," and the biggest one "Kanpukuji" located in Sawara. Many things of cultural importance are enshrined at Kanpukuji, the most important are the four bronze Buddhas. The main one being the guardian Buddha of Hira Shomon. The other Buddhas are preserved in other places on the premises. The shrine also serves as a resting place for important Japanese historical figures. Kanpukuji shrine is also well known for beautifully representing the four season of Japan, cherry blossoms in the spring, lush greenery in the summer, and colorful leaves in the fall.

Spot information
Spot name:Kanpukuji Temple
Street address:1752 Makino, Katori, Chiba, 287-0003
Hours of Operation:9:00~16:30
Access:It is a 25 minute walk from Sawara Station on the JR Narita Line
Official Website:http://kanpukuji.or.jp/index.html
Suigō Sawara Aquatic Botanical Garden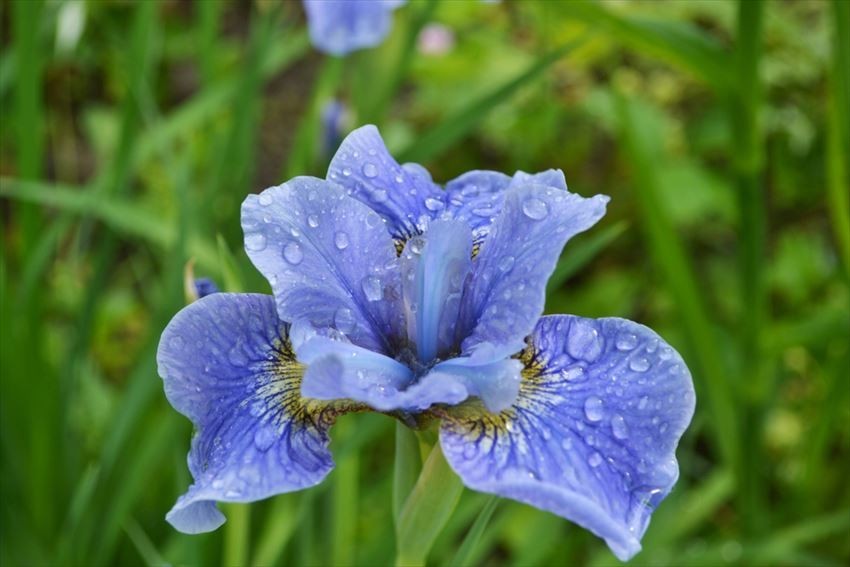 Suigo Sawara Aquatic Botanical Garden opened in 1969, having a wide variety of aquatic plants. This garden has well known and famous flower festivals throughout the year. The most popular festivals are in June for the iris flower and August for lotus flowers. In June, when the irises are in full bloom, there are 1.5 million flower buds of 400 other types of flowers in the park. You can enjoy them from a small boat as you float through the waterway in the garden.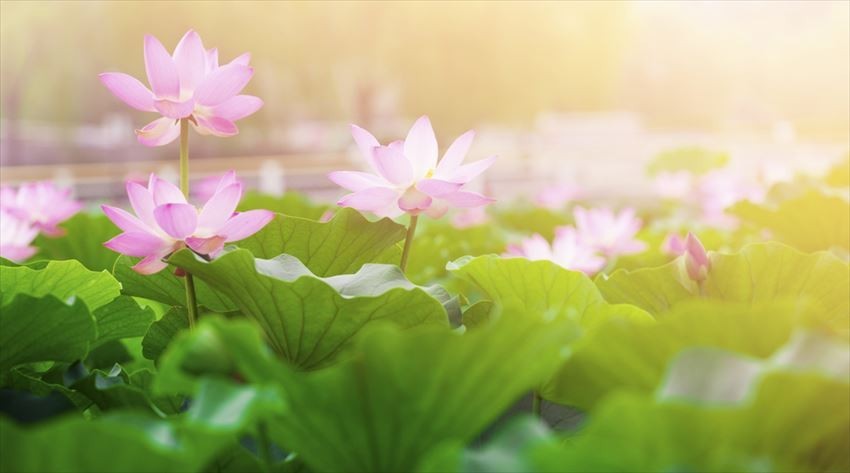 Additionally, during the Ayame Festival, the park is a popular venue for weddings. The park has a service called the "Bridal Procession Boat." In a park full of colorful flowers, you can see boats with brides and grooms dressed in white clothes, travelling along the waterway. If you see them, please make sure to say "congratulations" and wish them lots of happiness.

Suigo Sawara Aquatic Botanical Garden Access:
From JR Narita Line Sahara Station
Take the Sahara circulation bus (Kitasahara/Nijima route) from JR Sahara Station, on weekdays, and get off at "Suigo Sahara Ayame Park" and get a fare of 300 yen. The ride will take about 35 minutes. The shuttle bus runs from Sahara Station every day during the weekends and holidays from April 27th to August 4th and during the Ayame festival, will take about 25 mins.
From Tokyo Station
Kantetsu Green Bus:The bus stop is a 5 min walk from the Ayama Park Entrance at Tokyo Station.
From Hamamatsucho-Tokyo Station
Keisei Bus/Chiba Kotsu:From Hamamatsucho/Tokyo Station (Sahara Route) Get off at "Sahara Station North Exit." From Sahara Station, please use a bus or taxi.
Spot information
Spot name:Suigo Sawara Aquatic Botanical Garden(水郷佐原あやめパーク)
Street address:1837-2 Ogishima, Katori, Chiba
Hours of operation:9:00~16:30(Ayame Festival Hours 8:00~18:30/Lotus Festival Hours 7:00~15:00)
Regular Holidays:Mondays (If Monday is a national holiday, the park will be closed the following weekday)、December 28th -January 4th (The park is not closed during the Ayame and Lotus Festivals)
Admission:From free to 800yen(admission prices vary due to flower and event times)
[Survey] Traveling to Japan
Recommend