2-Week-Trip in Shikoku Island in Japan
Shikoku is the smallest of the main islands of Japan which are Hokkaido, Honshu, Shikoku, and Kyushu. As such, you would be forgiven for thinking that there is not much to do here, but actually nothing could be further from the truth.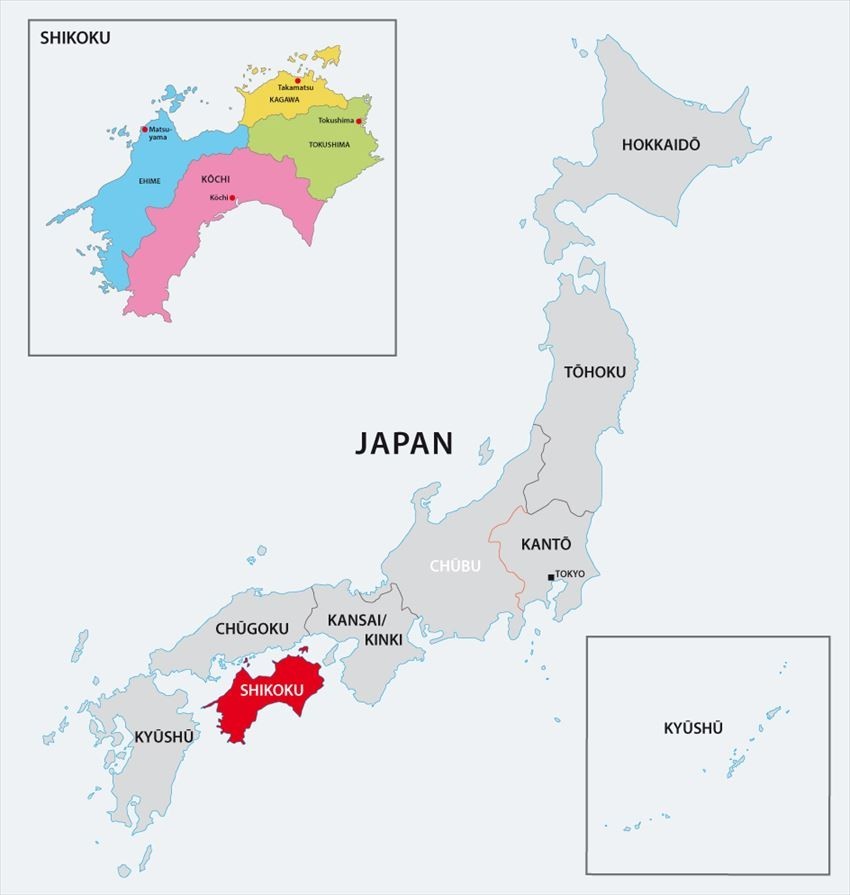 The Small Island with Big Amount of Contents
The island may be small, but it is packed with cultural and historical attractions and this is also a famous pilgrimage spot for Buddhists from all over the world. This involves travelling around the island visiting all 88 Buddhist shrines that are located here. While this is one way to see the island, there are also a wealth of other areas that are well worth exploring. On a trip here you can expect idyllic towns, ornate temples, and a slower pace compared to some of the main cities for which Japan is famous.
Cycling over the ocean is also famous as this area's specialty. There is a 60 kilometers-long bridge over the ocean, connecting 7 small islands. This bridge is called Setouchi Shimanami Kaido and popular among the cyclists to enjoy nice views while they are passing.
Note that two weeks gives you time to really explore this island as travel times are shorter than other places. This means that you can afford to take you time in each spot and also that you can pack in more destinations on a trip here than in other places. As such, there is a lot to do here and if you are looking for an action packed yet compact trip that focuses on one part of Japan then Shikoku is an excellent place to start.
Here is a guide of things to do if you have two weeks on Shikoku.
Takamatsu in Kagawa prefecture (香川県高松市)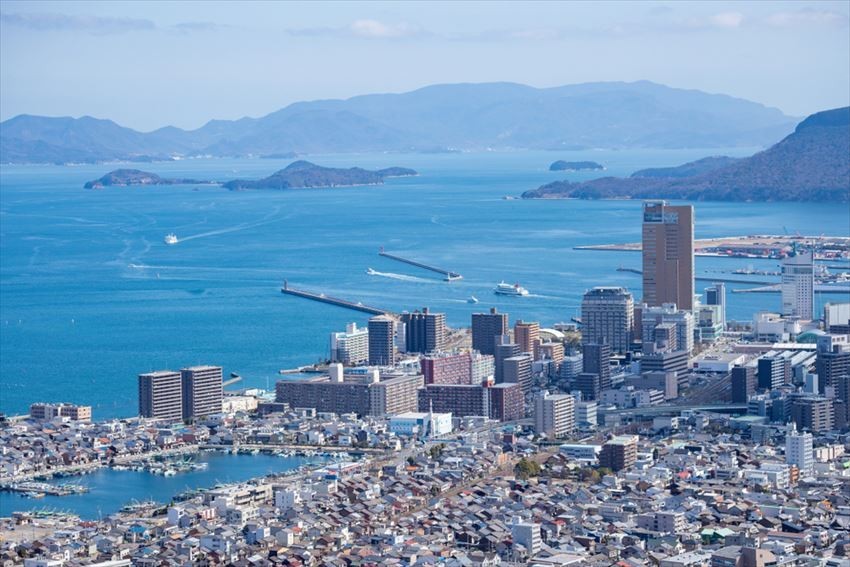 Unlike Honshu, there is no clear logical place to start a trip to Shikoku. One of the easiest places to begin however is the city of Takamatsu which can be easily reached from Kyoto in around two hours. We recommend that you spend the first few days here.
Shikoku Mura Village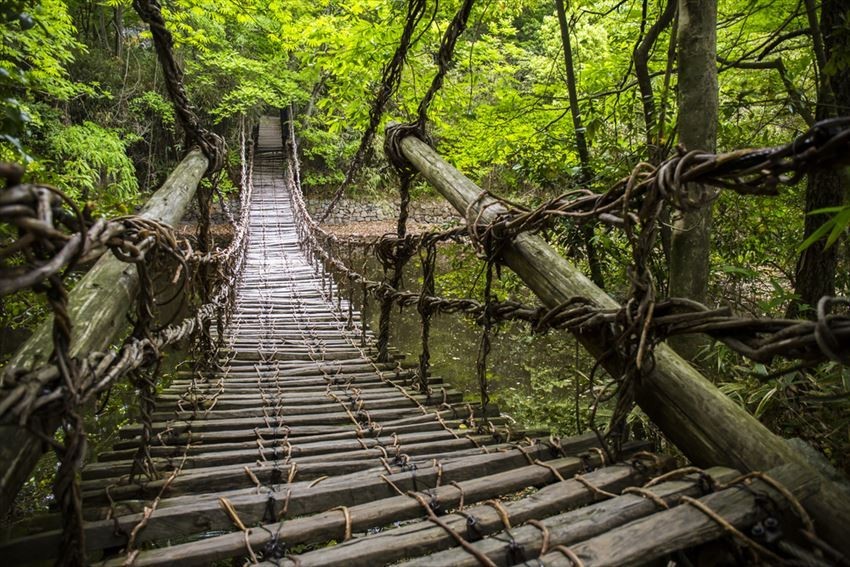 From Takamatsu, you can take another train to Yashima where you will find the quaintly named Shikoku Village. This is an open air museum where you can learn about life on Shikoku in the Edo and Meiji periods.

Spot information
Spot name:Shikoku Mura Village

Add:91 Yashima Nakamachi, Takamatsu shi, Kagawa prefecture 〒761-0112
Opening hours:8:30 a.m. to 6:00 p.m. during April to October, and 8:30 a.m. to 5:30 p.m. during November to March
Holidays:none
Entrance Fee:Adult 1,000 yen, Children (Above high school students) 600 yen, Children (Elementary school students) 400 yen
Access: About 10 minutes from Yashima station on JR Kotoku line. *It takes 2 hours from Shin Osaka station to Takamatsu station on JR Kotoku line. About 5 minutes from Kotoden Yashima station on Kotohira Dentetsu Shito line
Marugamemachi Green
If you're looking for some unique experience, you ought to visit Marugamemachi Green which opened in 2012. A revolutionary complex with eco-friendly and organic as their main concept, Marugamemachi Green offers a wide range of healthy lifestyle brands and a relaxing atmosphere to all those visiting the site. From cosmetics, furniture, to a healthy organic food court, Marugamemachi Green has the latest trending products from all over the world.

Spot information
Spot name:Marugamecho Green
Address:7-6 Marugamecho, 7-16 Marugamecho, Takamatsu city, Kagawa prefecture〒760-0029
Opening hours:11a.m. to 8 p.m. *different depending on shops
Access: About 15 minutes on foot from Takamatsu station on JR line
Matsuyama in Ehime prefecture(愛媛県松山市)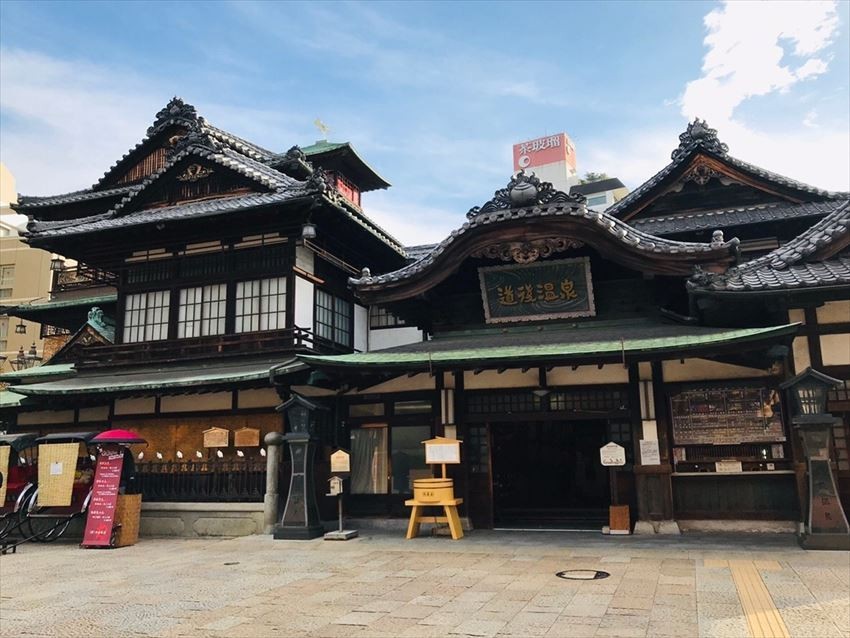 Matsuyama is the largest city in Shikoku so for that reason alone make sure not to miss it if you are traveling to this island. One of the main attractions in the city is the castle as well as the vistas over the Seto Inland Sea. There is also a famous onsen or hot springs here called Dogo Onsen which is a little outside the city but is famous for being on the oldest hot springs resorts in all of Japan.
Ozu in Ehime prefecture (愛媛県大洲市)
Ozu is a charming little section of Shikoku although many international visitors don't make the effort to come here. Ozu is actually known in Japan as 'Mini-Kyoto' thanks to its traditional festivals and its ancient architecture, and this is something of the historical and cultural capital of Shikoku. Make sure to visit Ozu Castle and watch the cormorant fishing displays here if you happen to visit in the summer months.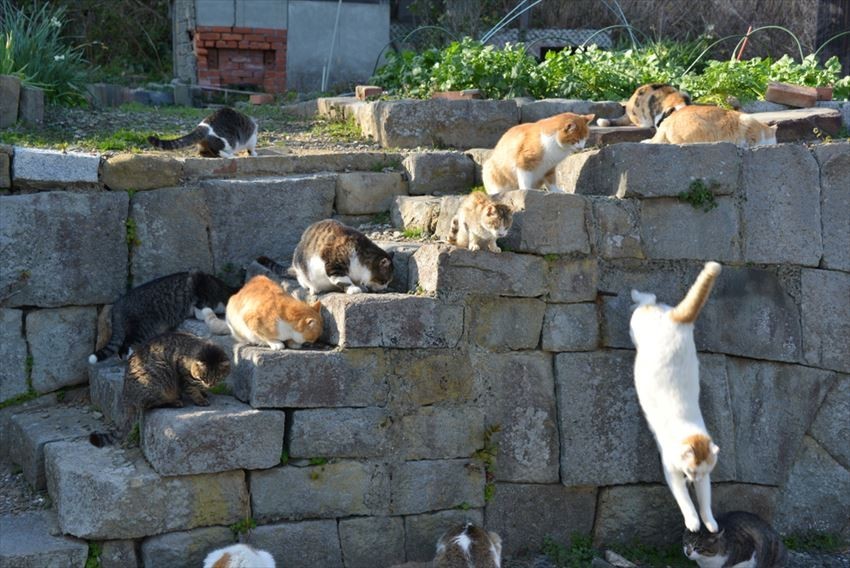 In addition,Aoshima, which is called Cat Island, is famous. It is also called "Cat's Paradise" because it has more than 100 cats for 15 islanders. In recent years, cat lovers visit these cats one after another on weekdays and holidays, which seems to be very attractive.

Uchiko in Ehime prefecture (愛媛県內子町)
Once you have made your way to Ozu, the most logical progression is to move on to neighboring Uchiko which is only ten minutes away on a scenic rural train. This is yet another part of Shikoku that is known for its arts and crafts and you will be able to find out all about the wax industry in this part of Japan. There are a range of museums to visit including the Museum of Commercial and Domestic Life and Uchiko-za which is a kabuki theater that still showcases this amazing art form.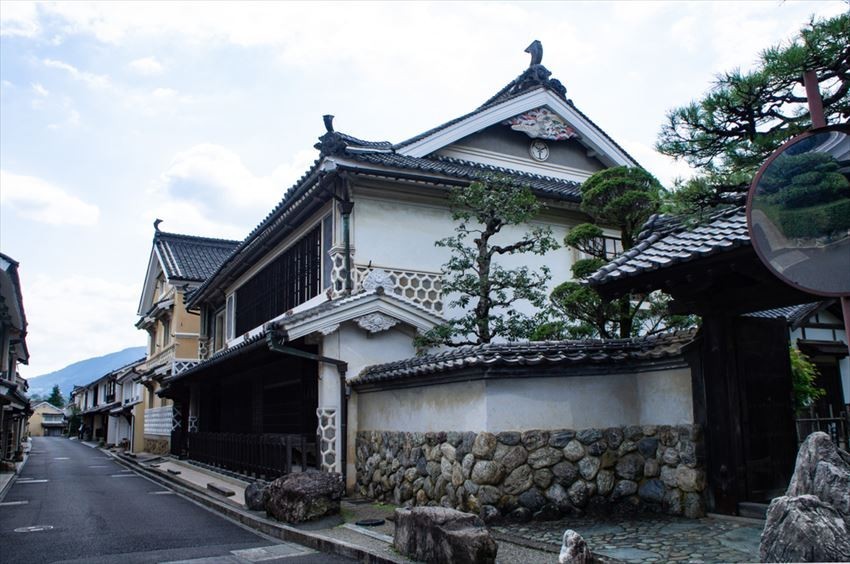 Uwa in Ehime prefecture (愛媛県宇和町)

Another great rural pick in Shikoku is Uwa-cho which is a quiet country town of the kind that you really don't expect to find in Japan. Make sure that you visit the Uwa Folk Craft Museum where you can learn all about the agricultural techniques that made Shikoku prosper as well as ancient crafts like bamboo sword making and deer costumes. There is also a Rice Museum which is now located in a quaint wooden schoolhouse building.

Kochi in Kochi prefecture(高知県高知市)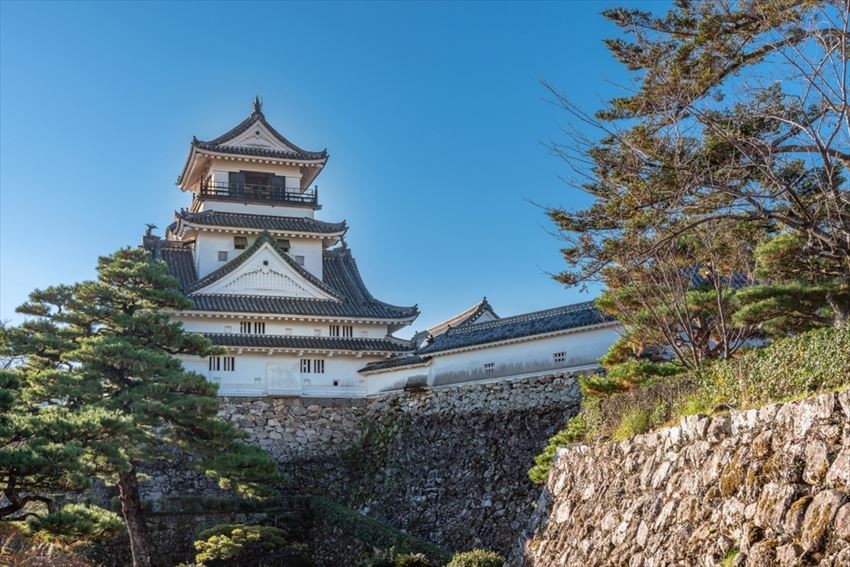 Kochi used to be called Tosa and if you are interested in the history of Shikoku then don't give it a miss. One of the reasons to come here is to check out buildings such as the Former Yamauchi Samurai Residences that dates from the Edo period and showcases samurai architecture and even some Japanese ships. Other highlights of Kochi include Kochi Castle which is a white castle with wonderful views over the city from above.

Hiwasa in Tokushima prefecture (徳島県日和佐市)
One of the joys of Shikoku is the little islands that are nestled off shore and these include Hiwasa which is the spot to come if you want to see some of Japan's most famous wildlife. You need to time it so that you come here between May and August, as this is the period when the famous Hiwasa turtles come here to lay their eggs. The main turtle hatching spot is Ohama Beach and there is also a turtle museum dedicated to these graceful and elegant creatures.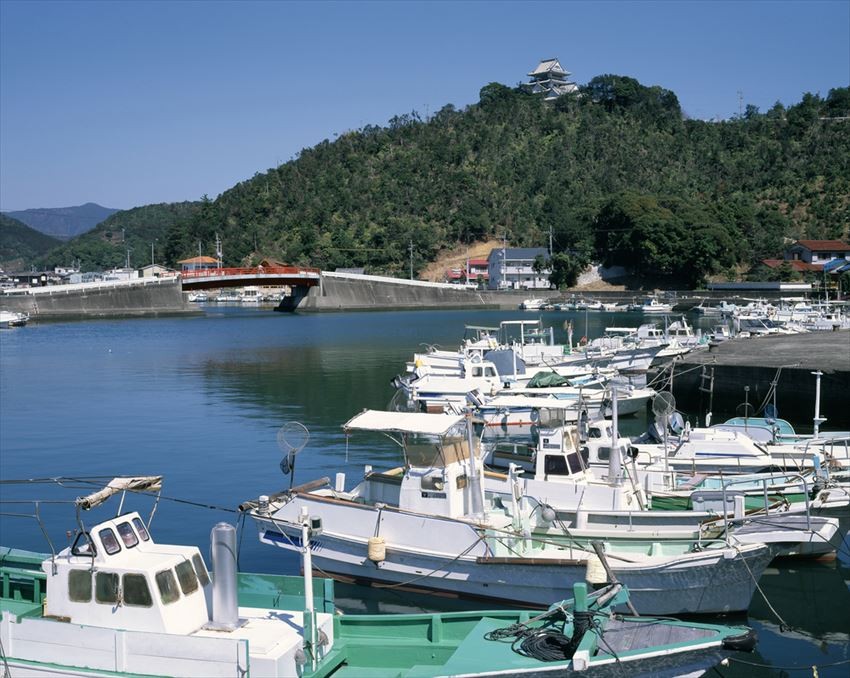 Naoshima in Kagawa prefecture (香川県直島)
One of the best places to end a trip to Shikoku is at Naoshima which is one of the most amazing sights in Japan. Nasohima is an island which is known for its art installations and you will find these dotted all over the place when you least expect it. There are also three separate galleries on Nasohima Island where you will find some of Japan's most cutting edge modern art pieces. Definitely do not give this a miss if you are in the area as it is a really unique place to visit. To get to Naoshima you can take the boat to the port of Miyanoura.

[Survey] Traveling to Japan
Recommend