Kamigamo Shrine Archery Ritual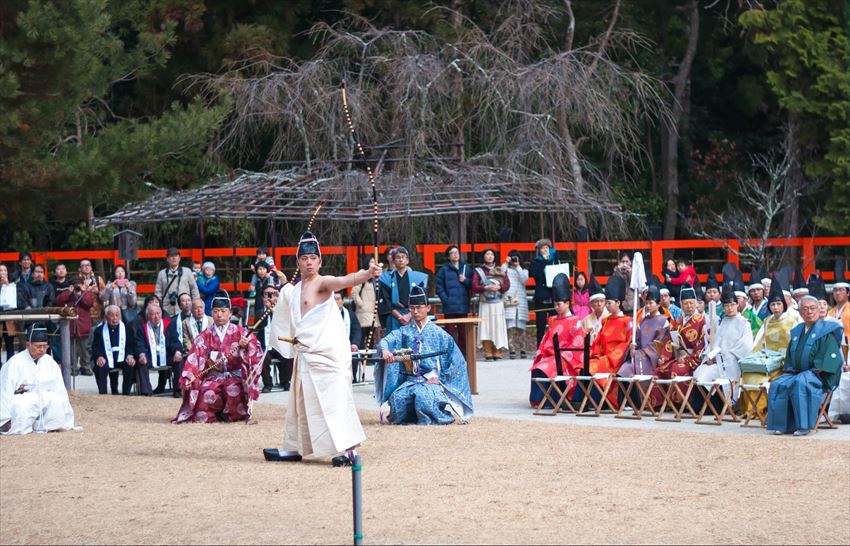 Musha Jinji
Archery in Japan has a long tradition, dating all the way back to the feudal times when the fearless Samurai warriors were trained to use it during combat. In the present era however, archery is used as a form of martial art in disciplines such as
kyuudo
and equestrian archery. It is also performed during special ceremonies held in certain shinto shrines.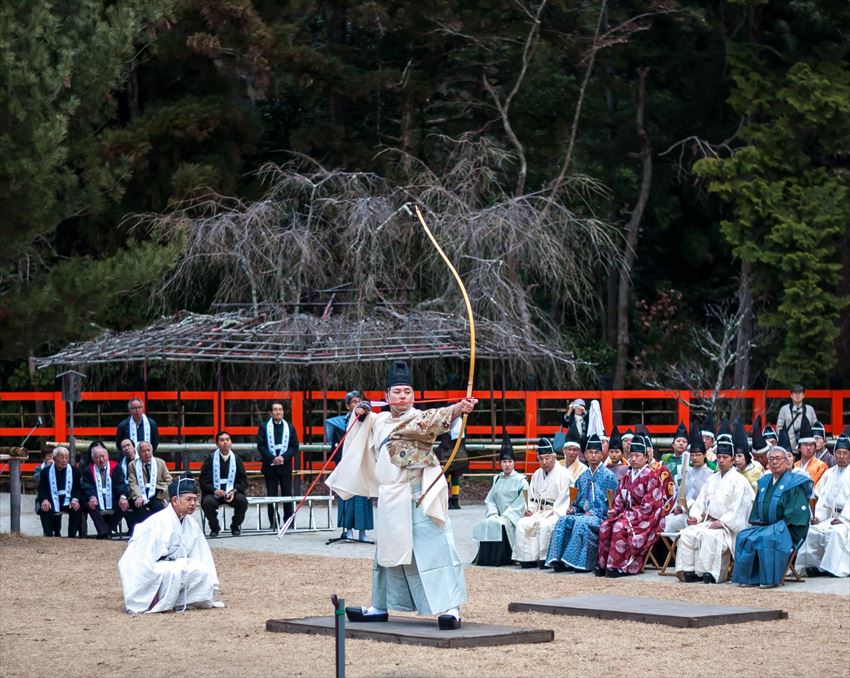 In Kyoto, Mushajinji Archery event is a special, traditional event where people dressed in traditional attire shoot arrows at a target 1.8m wide. By shooting arrows at a target, they are praying for good fortune as well as to repel evil away for the coming year. They do this by putting the word oni (which is "demon" in Japanese) at the back of the targets and having the arrows act as purifying agents.
The event was conducted by the Ogasawara-Ryu, an ancient archery school with more than 800 years of history. It is usually open to the public. For those interested in the Japanese martial art of archery, Kamigamo Shrine's Musha Jinji can offer you an interesting glimpse into period rituals.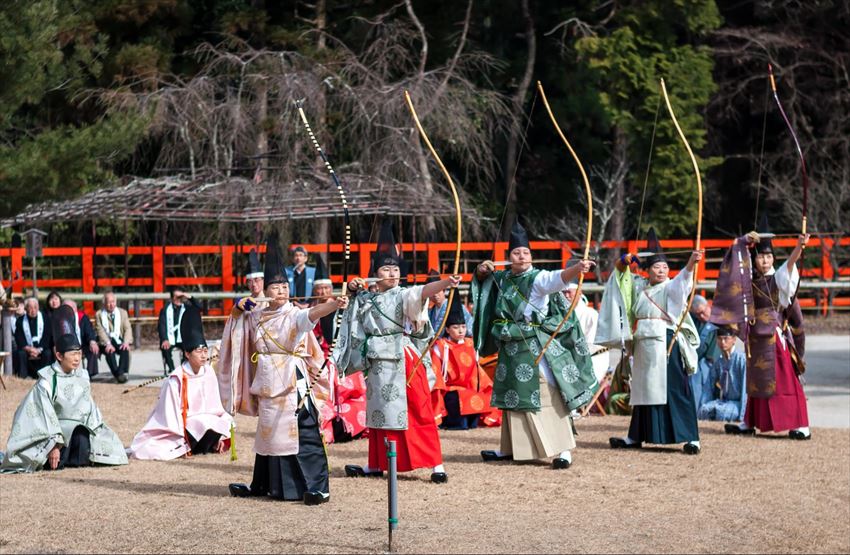 The ritual occurs once a year during the month of January, in Kamigamo Shrine located in central Kyoto. It starts off at 11am, with a couple of priests officially beginning the ceremony by firing special whistling arrows at targets. The other archers then take their turn to fire off volley after volley.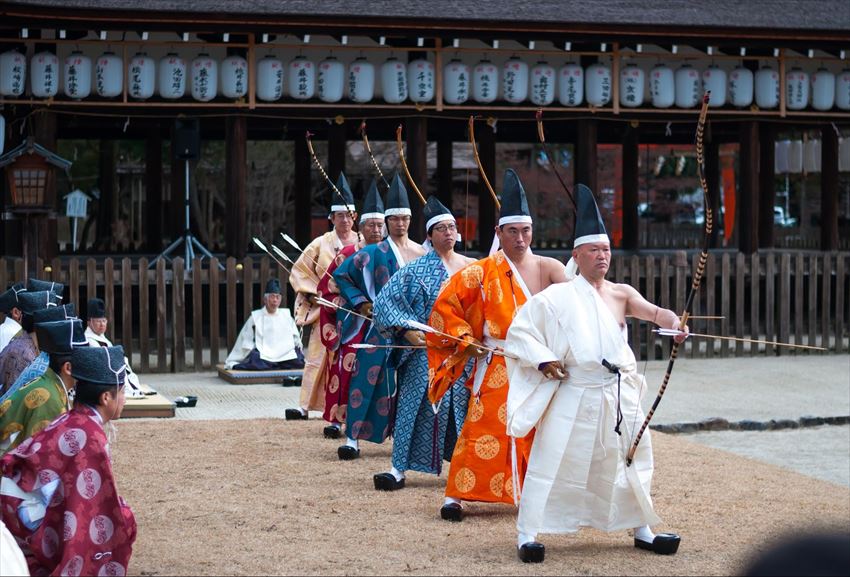 Information
Location: 

Kamigamo Shrine, Kyoto




Admission: 

Free




Date: 

January 16th, 2017




Time: 

11am



Access: 
By Karasuma Subway Line: The nearest station to the shrine is Kitayama Station. After alighting the subway, it will take around 15 minutes to reach Kamigamo Shrine on foot.
By Keihan Line: 

If you are coming by Keihan Line, you will have to alight at Demachiyanagi Station, which is the terminal station. From there, take the City Bus Route 4, which brings you all the way to Kamigamo Shrine.
[Survey] Traveling to Japan
Recommend