Kumamoto Castle (熊本城) : one of the three premier castles in Japan, along with Himeji Castle (姫路城) and Matsumoto Castle (松本城).
Kumamoto Castle is located inside the heart of Kumamoto city. Its history dates back to 1467 where it was build by Ideta Hidenobu, it is considered one of the three premier castles in Japan, along with Himeji Castle and Matsumoto Castle.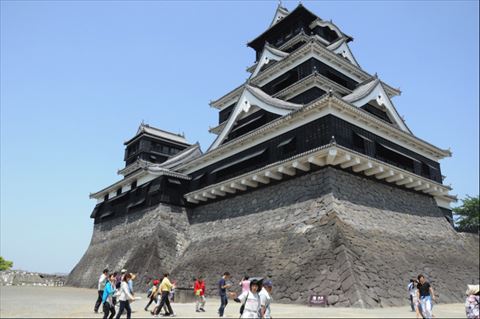 Come here early in the morning, if you wish to take nicer photos
The entrance fees cost you about 500 yen. The best advice I can give for those planning a trip to Kumamoto castle is to arrive when they open (08:30 am). Of course one of the reasons is not swarming a lot of people and you have plenty of time to walk around the castle and another reason that would be the photography. Due to the positioning of the castle, the sun will be in the right spot for many of your photos. Also, in the morning, the skies tend to be a bit clearer.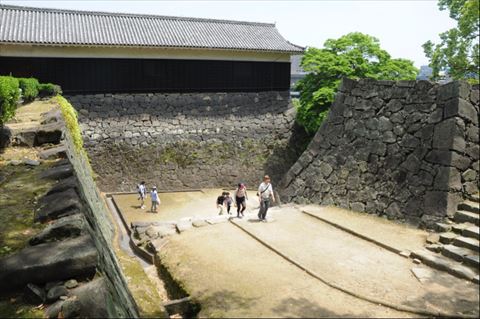 A large compound inside the castle 
The main castle tower was rebuilt in 1960 since it was destroyed 3 days before the siege by fire. The larger main tower (left side) has 6 stories with a basement, and the smaller tower (right side) has 4 stories and a basement. No pictures were allowed inside, but each floor going up had exhibitions and historical relics of the two ruling feudal families, as well as information on the siege. The inside of Kumamoto castle is very much an ordinary castle but the best thing is you can leave your shoes on!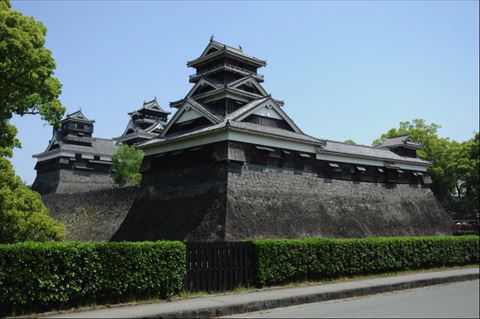 While you make your way to the top of the castle, eventually you could see the from inside. The view from the top might be nice, but it is not allowed to walk on the balcony. This is actually a good thing (for a photographer). 
Anyway, if you think about going to Kyushu - Kumamoto Castle should be one of the first places to consider visiting!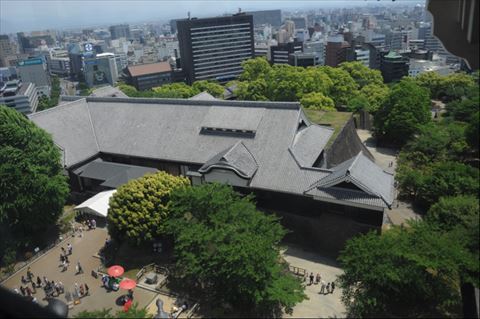 Map:

※This article was published in August 2014※
[Survey] Traveling to Japan
Recommend