Recommended Photo Spots in Osaka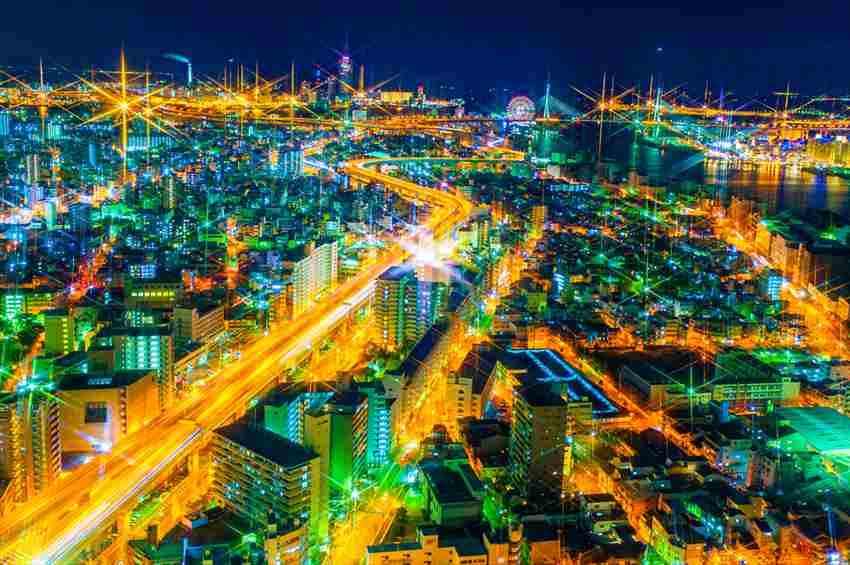 Tokyo, Osaka 
Aside from Tokyo, Osaka is one of the major cities in Japan and is considered as a city where you can see the nation's past, present and future. This is mainly due to the fact that you are able to see huge historical monuments and structures like the Osaka Castle as well as buildings which have that really amazing futuristic impression such as the Umeda Sky Building. Many locals and tourists alike also call Osaka as a food haven. Traditional foods such as takoyaki, negiyaki and okonomiyaki are really popular here in Osaka. 

But of course, not only is Osaka popular for food and shopping. It is also a really good spot for avid photographers to hang out and capture photos. Here are four recommended spots that I think a vast majority of photographers would love to go to and do some photoshoot of the city.
Hozenji Yokocho (Alley)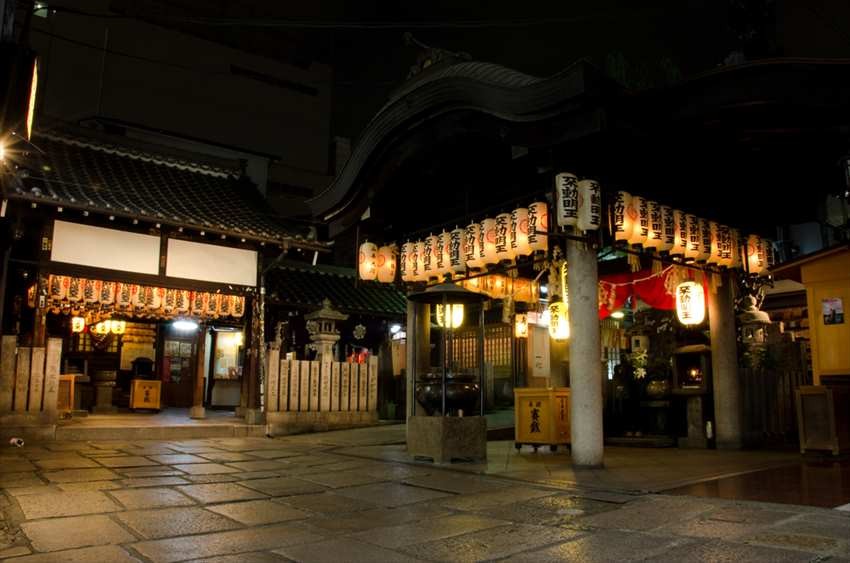 "Hozenji Yokocho (Alley)," which spreads at the center of Minami's Hozenji, is an area crowded by small restaurants located at both sides of the stone pavement. This alley, which is 3 meters in width and 80 meters in length, stretches from east to west. People who enjoy shrine visits and the sweetness of Hozenji during daytime and those who enjoy drinking liquor at bars or snacks during night time come and go, so taking photos of the overflowing pleasant atmosphere and nostalgia of the streets which are filled with the scent of incense, is really ideal. This is a really good spot for street photographers.
Dotonbori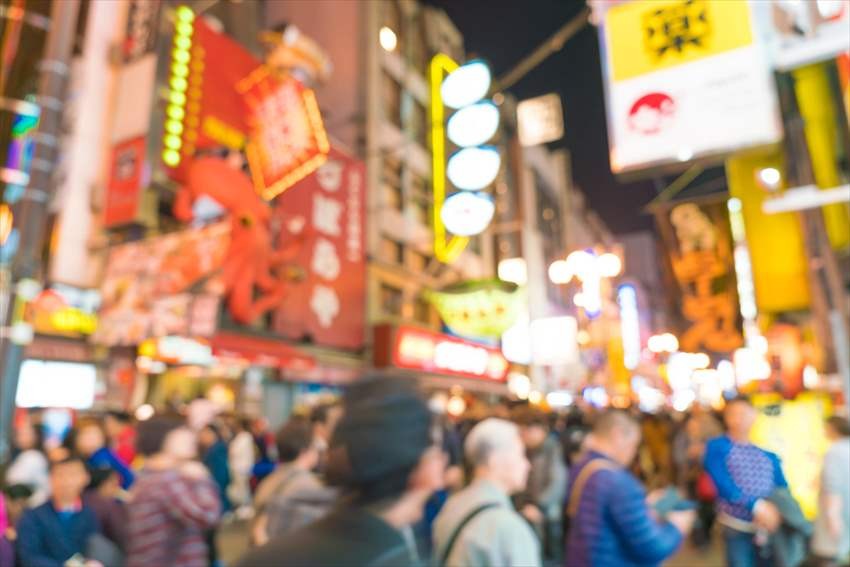 The first thing that comes to mind when someone talks about Dotonbori has to be the famous neon lights! Among all the great neon lights that you can see there, the sign of sweets manufacturer "Ezaki Glico" is particularly popular. This is their 6th sign which uses 140,000 LEDs. During daytime, the LEDs are turned off, but starting 30 minutes after sunset until 12:00 am, the sign is switched on, and the background of its character "Glico Man" changes at fixed intervals. The mood of the sign during day and night time are completely different, so you may want to catch both patterns. Wouldn't it be great to have fun restaurant-hopping after taking a picture of Dotonbori during daytime, and during night time, heading for dinner after taking a picture of the sign? We also recommend for you to also take a picture of "Kani Doraku's" sign which is a nearby crab specialty restaurant.
Osaka Castle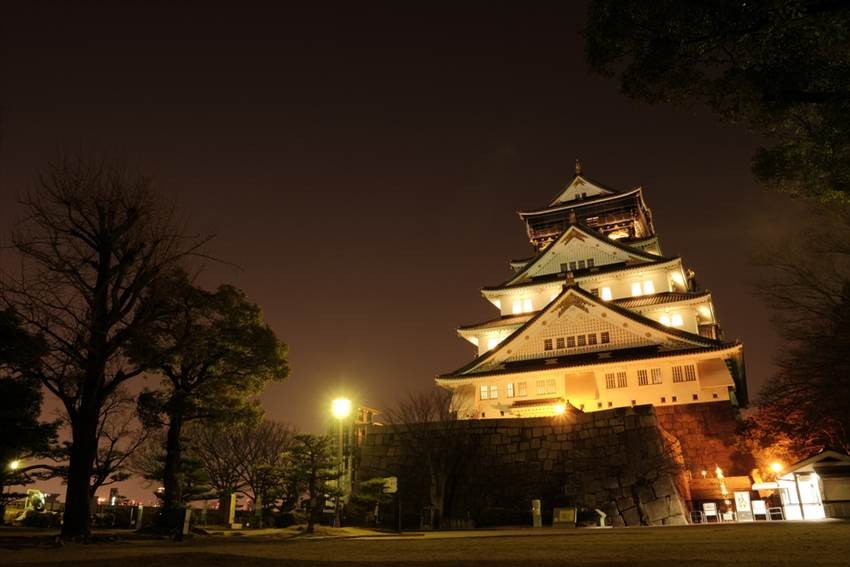 The Osaka Castle Tower (a castle tower is the part of the building which comes into mind when talking about common castles; people don't usually live in it, but rather it is mainly used as a display of power), is also another popular photo spot which was built through Toyotomi Hideyoshi (a statesman of that period). The current castle tower is the third one which was built in 1931. With its elegant and magnificent appearance, it remains picture-perfect from every angle whether you're far or close. Although you can't take pictures since there's an exhibit of important cultural properties on the 3rd and 4th place of the Osaka castle tower, we recommend the viewing platform on the 8th floor overlooking Osaka and the shachihoko (the mythical animal has a head of a tiger and a body of a carp and decorated on the roof of main keep) on the 2nd floor as photo spots. Photographers who are more inclined towards historical architecture love visiting this castle.
Umeda Sky Building
One of the most popular attractions and landmarks of Osaka is the Floating Garden Observatory on the top floor of Sky Building. The Umeda Sky Building, a "pair of skyscrapers connected in midair" is built in an unusual architectural form seldom encountered anywhere in the world. It has an open roof and 360-degree design affording panoramic views of the city, and is known as a romantic and most scenic sunset viewing spot. The photo above is taken from atop the observatory. Due to the scenic view that it offers, this location is popular among landscape photographers.


[Survey] Traveling to Japan
Recommend