Ishikawa prefecture
Beautiful Ishikawa Prefecture is located on Honshu Island in Japan and its capital city is Kanazawa. Domestic tourists flock to this part of Japan but sadly it is under visited by foreign travelers to the region making it something of a hidden gem on the international circuit.
The prefecture has a coast with the Sea of Japan and it is known for its oyster production, so if you like seafood then this is a good place to find it. Other highlights in the region include the city of Kanazawa itself which is one of the nicest spots in Japan to observe well preserved Samurai architecture. Other highlights include one of Japan's sacred mountains in the form of Mount Haku or if you like water sports you should head to the exquisite Noto Peninsula. As if all that wasn't enough, Ishikawa also has ski resorts that open in the winter months as well as a range of traditional hot springs or onsen.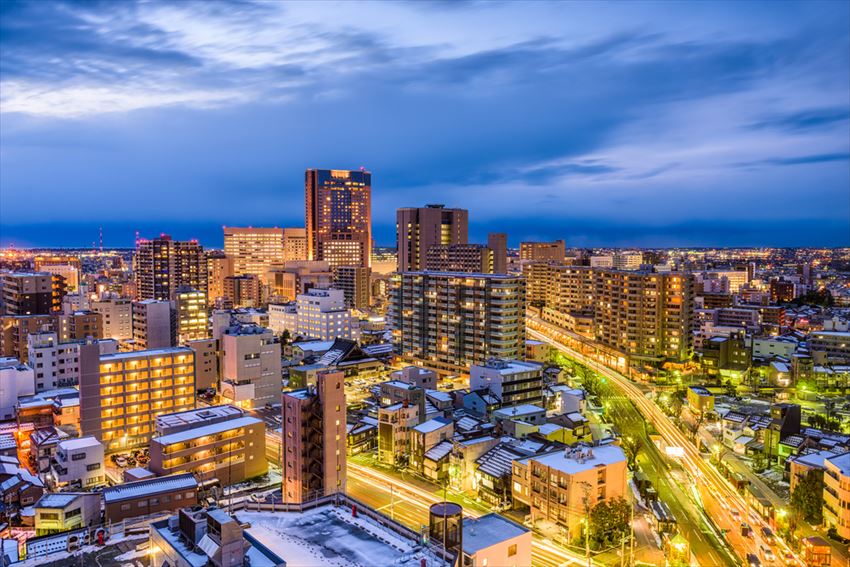 Getting to Ishikawa:
By plane:
Ishikawa's main airport is Komatsu Airport in Komatsu. You can fly to the airport domestically from Tokyo, Okinawa, Sapporo, Sendai, and Fukuoka.
By train:
Kanazawa Stations is the largest train station in Ishikawa and has links all over Japan. You can travel to Kanazawa from Tokyo on the Tokaido Shinkansen Hikari train and you will need to change in Maibara for the Shirasagi Express. This takes around 4 hours and costs ¥15,000.
Another option from Tokyo is to take the Joestsu Shinkansen to Echigo- Yuzawa and then change for the Hakutaka train to get to Kanazawa. This also takes around 4 hours but tickets are slightly cheaper at ¥13,000.

There are also trains to Kanazawa from Osaka, Nagoya, Kyoto, and Sapporo.

By Bus:
You can also take an overnight bus from Tokyo to Kanazawa which costs ¥4,000 and is a great choice if you are on a budget.
Tourist Attractions:
Kanazawa:
The city of Kanazawa has been the home of samurai, geisha, merchants, and warlords over the years, and as a result you will find a wealth of ancient buildings and ornate architecture here. One spot not to miss is the Nagamachi Samurai District as well as the vast array of museums here that tell the story of the crafts and agriculture of this part of Japan.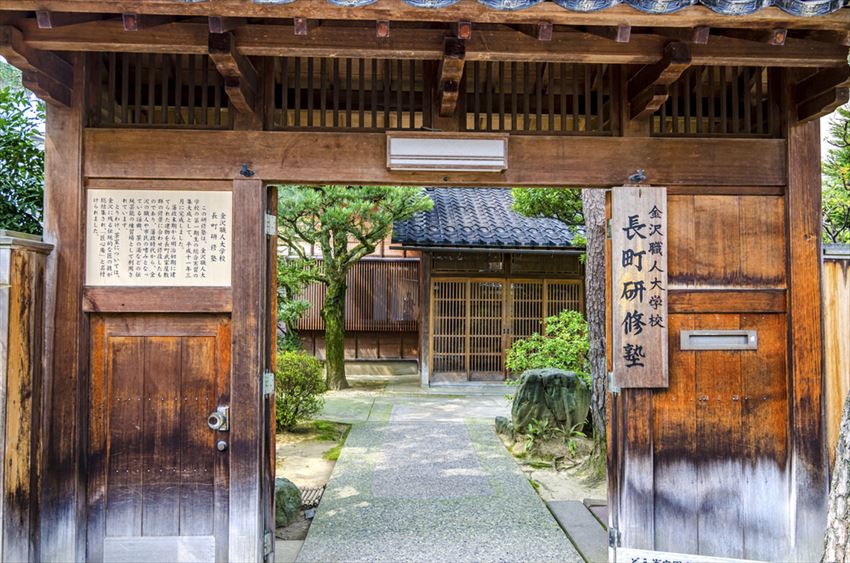 Hakusan National Park:
Located on the edge of Ishikawa is Hakusan National Park. Its claim to fame is the active volcano that still stands here in the form of Mount Haku. You can hike to the crater when the volcano is not erupting and this is also one of the Three Famous Mountains of Japan and is believed to be sacred. In the winter months there is some excellent skiing to be had here or you can enjoy outdoor pursuits like hiking, rambling, and rock climbing.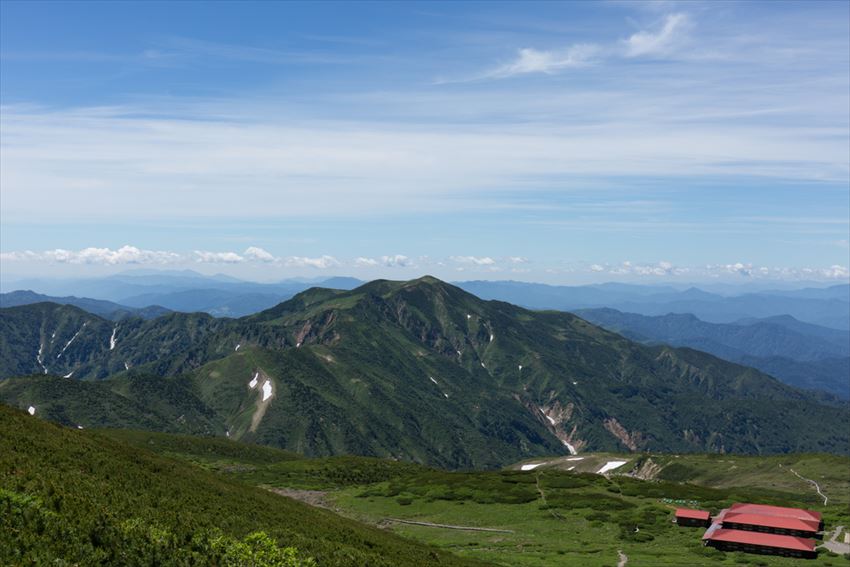 Noto Peninsula:

The stunning Noto Peninsula is not much visited by foreigners and as such is known for being one of the most remote parts of Japan. This is a shame as the scenery here is spectacular and includes rugged cliffs and dainty fishing villages. Some highlights include the Wakima Morning Market where you can observe the freshest catches of the day as well as the dramatic Ganmon Cliffs. The area is also known for its water sports so if you like activities such as kite surfing then make sure not to give this a miss.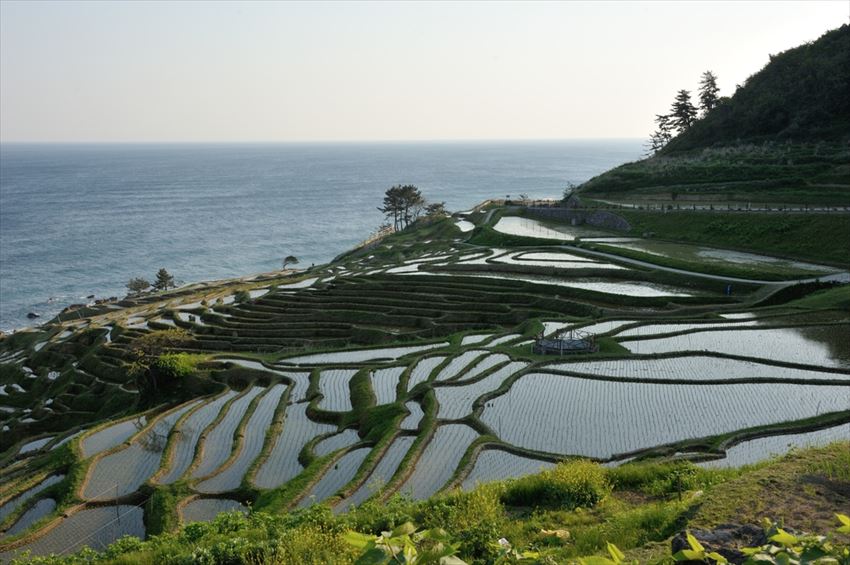 Shopping and Duty Free:
Omicho Market:
If you are looking for an authentic shopping experience in Ishikawa, then head to Omicho Market in Kanazawa. Here you will find a range of shops selling items like clothes, dry goods, and local produce like fish. One of the big draws here is also the wealth of tasty seafood restaurants so try to go at lunchtime to sample some of the delicacies on offer.
Abio City Kaga:
Located in Kaga in Ishikawa, this is a large mall that has everything you need if you are in the area. There are selection of souvenir shops here as well as some large, brand name stores and a supermarket. You will also find a range of eateries and this is easy to visit from Kaga Station.
Wajima Lacquerware Center:
Wajima in Ishikawa is known for its gorgeous lacquerware so if you want to pick up some for yourself you need to head to the Wajima Lacquerware Center. If you are interested in how these pieces are made and in the history of lacquerware generally then there is also a museum on the second floor that will fill you in on everything you need to know.
Deals:
Ishikawa is not firmly on the foreign tourist trail in Japan but despite that it has a surprisingly good range of services and deals, particularly if you are in Kanazawa. Here you will find a range of free walking tours of the city which come with an English speaking guide and leave from the Tourist Information Lobby in Kanazawa Station. These leave daily at 9.30 am and 13.30 am and take around 3 hours. Definitely if you are travelling on a budget then these are not to be missed.
Another good deal to be found in Kanazawa is the bus service, particularly when using the tourist bus. This will take you around the main sights in the city and you can get a day pass for ¥500 which is a great deal as a single journey comes in at ¥300.
Recommended times to visit:
If you want to go trekking in Hakusan National Park then a great time to visit Ishikawa is in late summer and early autumn as the weather will not be too hot but it will also not be the rainy season. You will also find that autumn generally is a nice time to visit and many of the cities in Ishikawa are a riot of color at this time as the leaves turn a gorgeous copper hue. If you want to visit to see the famous cherry blossom then you will need to come in early or mid April.
[Survey] Traveling to Japan
Recommend