【Nakano Broadway】Mandarake Special Feature! We visited the mecca of Japanese anime and manga fans!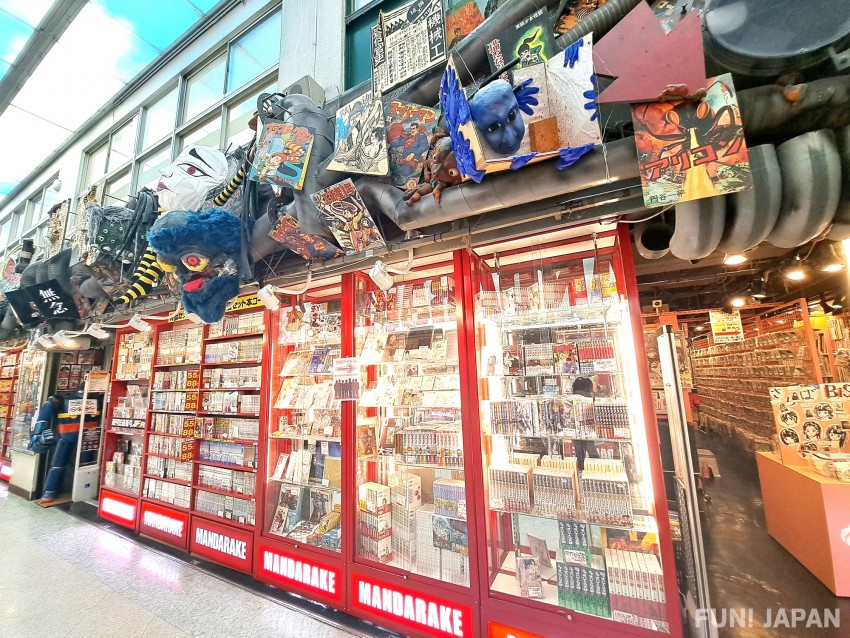 Nakano, which can be accessed in less than 5 minutes by JR Chuo Line Rapid from Shinjuku Station, is a famous area known as the "town of subculture" dotted with stores selling Japanese manga, anime, games, figures, and many more.
This time, we're featuring "Mandarake", which operates over 30 stores in the central hub of Nakano Broadway! From classics to rare and highly sought-after items, we're dissecting this paradise for Japanese manga and anime lovers where you can find various items related to Japanese manga and anime, as well as perfect souvenirs for your trip to Japan!
Operating over 30 stores in Nakano Broadway! Mandarake, where you can find anything from manga, anime, figures, games...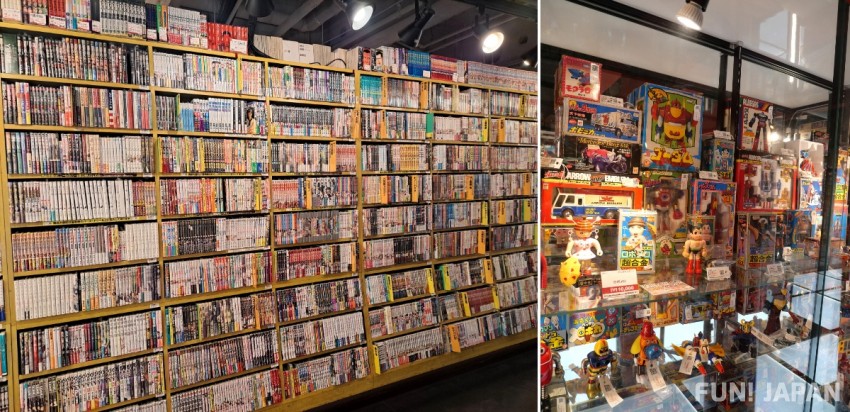 Mandarake is a second-hand specialty store that deals with a wide range of subcultures, including manga and anime, founded in 1980 (Showa 55). At the time of its establishment, it was a small used bookstore of about 2 tsubo located on the 2nd floor of Nakano Broadway. Despite its small size, the manga-only specialty store gained support from enthusiasts and expanded the number of stores within a few years of its establishment. In 1994, they opened a store in Shibuya, and in 1996, they opened a store in Osaka (now Umeda store), gradually dealing with not only the sale of used books such as manga, but also anime, games, cosplay, and other subcultures.
Currently, there are 33 Mandarake stores in Nakano Broadway, specializing in shonen manga, shoujo manga, specialized books, manga and anime goods, figures, antique toys, games, card seals such as Pokemon cards, anime and special effects related CDs, DVDs and Blu-rays, antique goods, and model trains. Stores are scattered from the 1st to the 4th floor, and you can enjoy various genre shops at once by strolling around Broadway.
From here, we would like to introduce popular stores among foreign tourists, floor by floor.
Introducing the notable stores in Mandarake, located inside Nakano Broadway!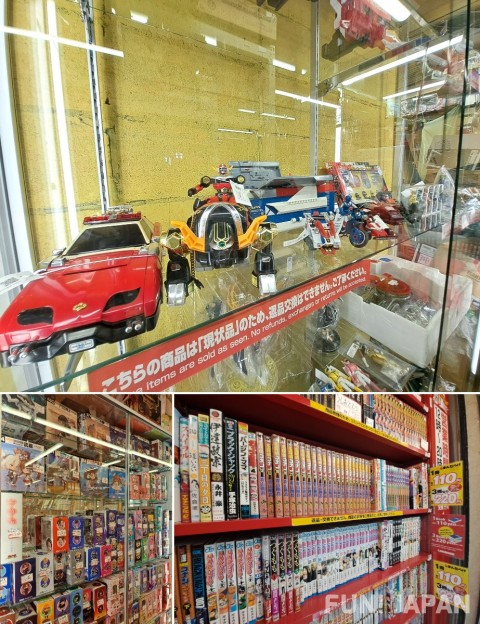 The inside of Nakano Broadway is filled with a variety of shops, large and small, and the structure is unique, like a small maze! It's a daunting task to visit all of the more than 30 Mandarake stores. Therefore, we have picked up particularly popular stores and stores that can serve as landmarks for strolling! While aiming for the stores we introduce, be sure to go around each floor.
1F Mandarake Mon - Located right at the south entrance, it's the starting point for a tour of Mandarake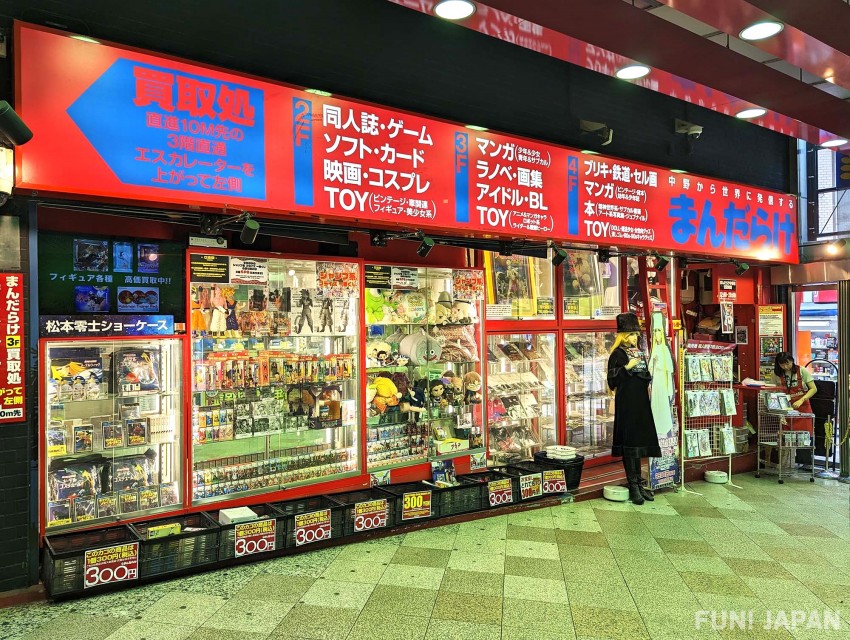 First, there is "Mandarake Mon" on the 1st floor of Broadway. The store is located immediately on the right when you enter from the south entrance of Broadway after walking through Nakano Sun Mall Shopping Street from the station. The storefront is a full-scale special showcase, displaying a lot of goods related to masterpiece anime, including Ghibli.
It seems that the products in the showcase are frequently replaced, and it feels more like an information base for announcing fairs at each store rather than a specialty store. The first step of the Mandarake tour starts from this store!
2nd Floor Mandarake Card-kan, Special 4, Galaxy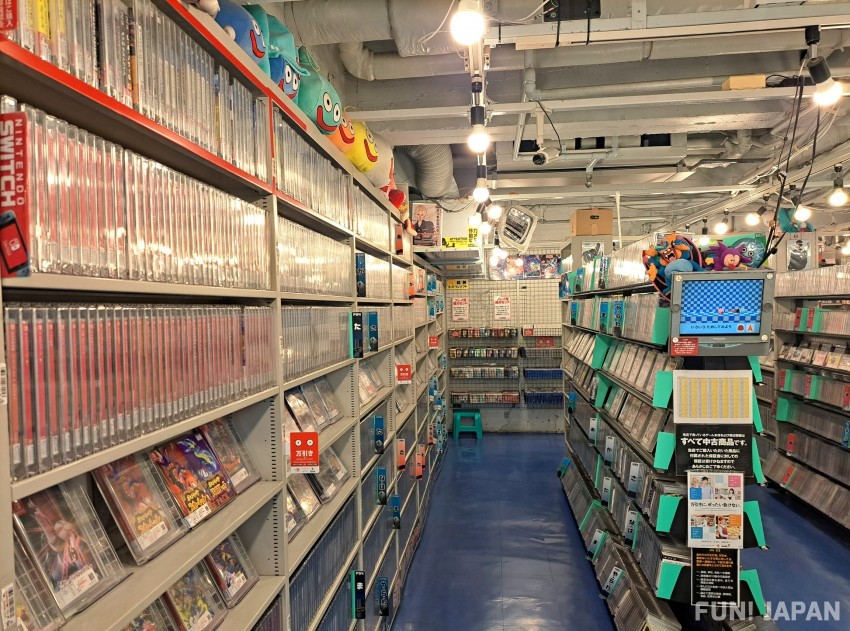 On the 2nd floor, where foreign tourists were noticeable, there is Special 4, which offers high-priced figures, capsule toys, and crane game prizes. There is also Card-kan selling cards from popular anime like 'Pokemon' and 'Dragon Ball', as well as character stationery and stickers. In addition, Galaxy offers second-hand game software for consoles like the Famicom and Super Famicom, as well as strategy guides.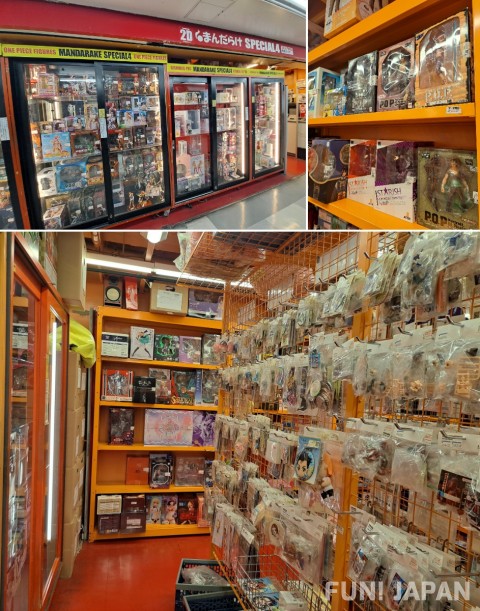 Firstly, at the entrance of Special 4, you will be greeted by various beautiful girl (bishojo) figures, including popular female characters from "Sailor Moon" and "Neon Genesis Evangelion"!
The store's shelves are filled with figures from popular works such as many beautiful girl animes, "ONE PIECE", "Fate", and more. Near the entrance, there are also items like key holders and can badges that are easy to purchase casually, so we hope you will visit when looking for souvenirs from your trip to Japan.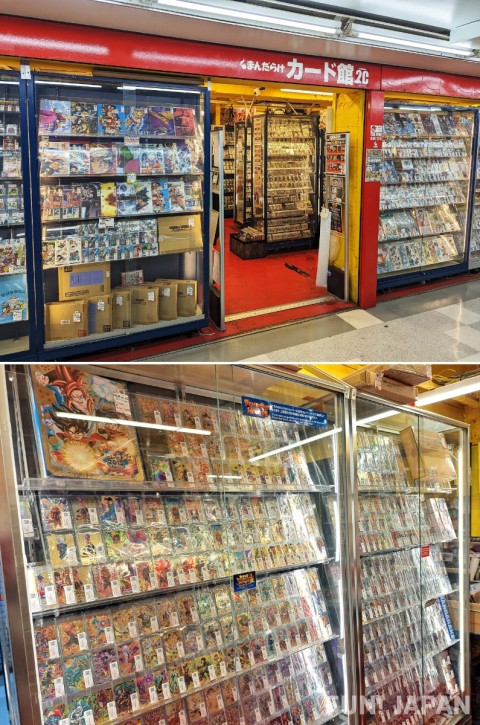 Card-kan is filled with popular trading cards such as Pokemon Cards (Pokeca) and Dragon Ball Heroes!
Also, there are Bikkuriman seals, which caused a social phenomenon in Japan in the 80s as complimental item for chocolate candy, and underlays of popular character designs, which both adults and children can enjoy.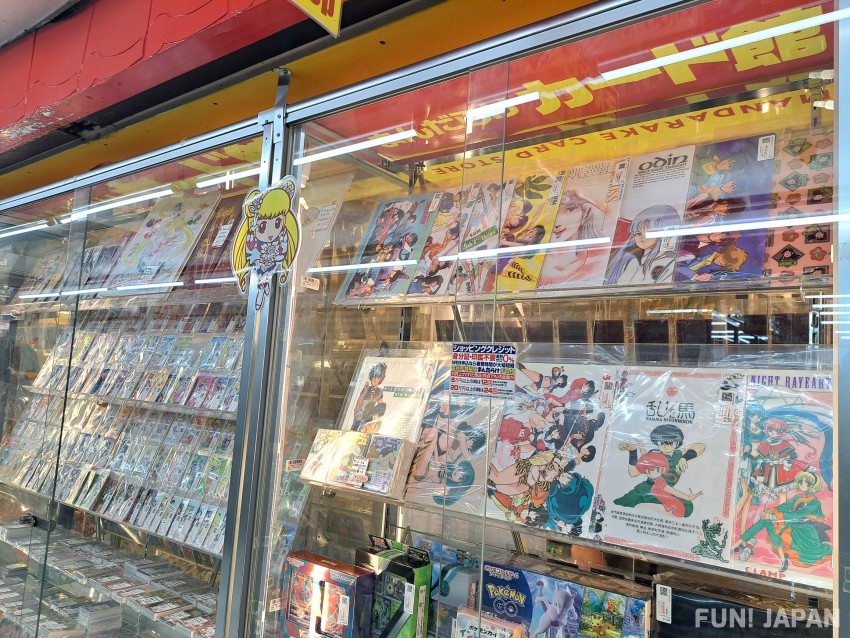 With the recent popularity of games, Galaxy, a store that deals with game software and related products, is attracting more attention.
The store is divided into shelves for each game console, and it has everything from the latest game consoles such as Nintendo Switch to retro game software such as Famicom and Super Famicom.
Recently, due to the global hit of the movie "The Super Mario Brothers Movie" and the Guinness World Record of the game "The Legend of Zelda: Tears of the Kingdom", there has been an increase in the number of people coming to look for game software that became the origin of popular series.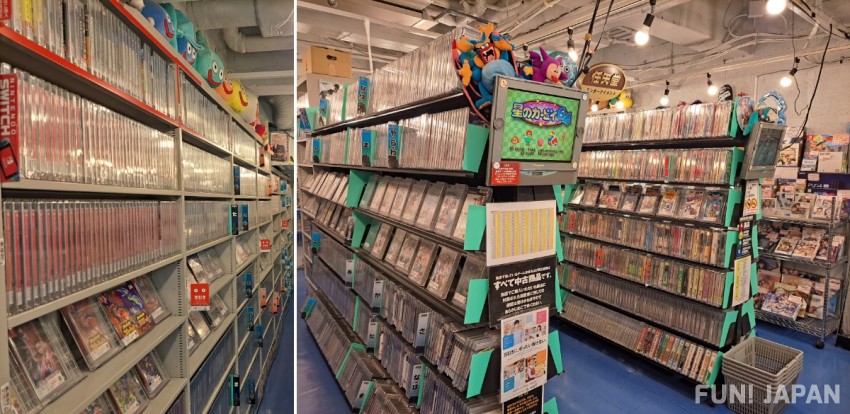 The space is irresistible for game lovers, with a showcase full of popular game character plushies and classic game footage being played!
On the 2nd floor, there are also UFO that deals with anime & special effects related DVDs and Blu-rays, LIVE-kan that deals with women's doujinshi, cosplay building, etc., so if you are interested in Japanese otaku culture, please explore thoroughly.
By the way, the escalator on the 1st floor of Broadway goes directly to the 3rd floor, so if you want to go from the 1st floor to the 2nd floor, you need to climb the stairs, so be careful!
3rd Floor Mandarake Honten, Special 2, Special 3, Special 8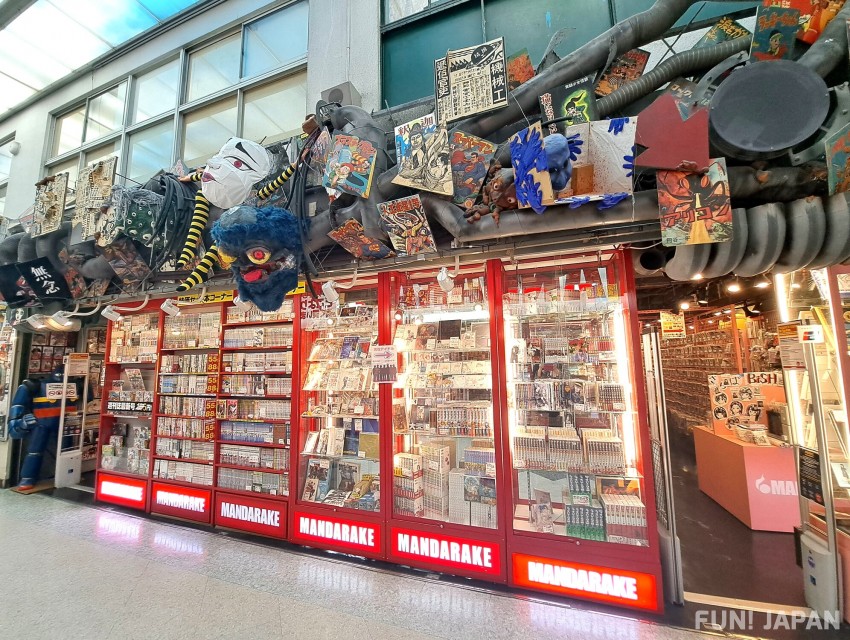 If you take the escalator near the north entrance of Broadway to the 3rd floor, you will immediately see a store called "La No Ichizoku" on your right. Across the hallway from this store, there are bookstores, toy stores, and watch specialty stores, and Mandarake's Honten, Honten 2, Special 2, Special 3, Special 8, Special 9, and others are lined up.
The entrance to the Honten is a wall full of bookshelves, and there are huge monster masks and comic-related objects that are flamboyantly laid out, making a big impact! You'll definitely want to take a picture.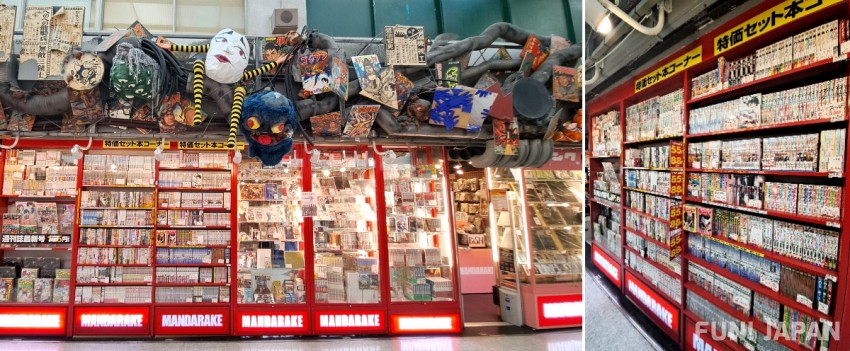 Honten mainly deals with used manga books, which are displayed by author and publisher. Valuable art books, autographed books by authors, and subculture books with limited circulation are also showcased. With used comics that can be purchased for less than 100 yen, complete sets of popular works, and the latest popular works, if you want to get manga cheaply, check out Honten first!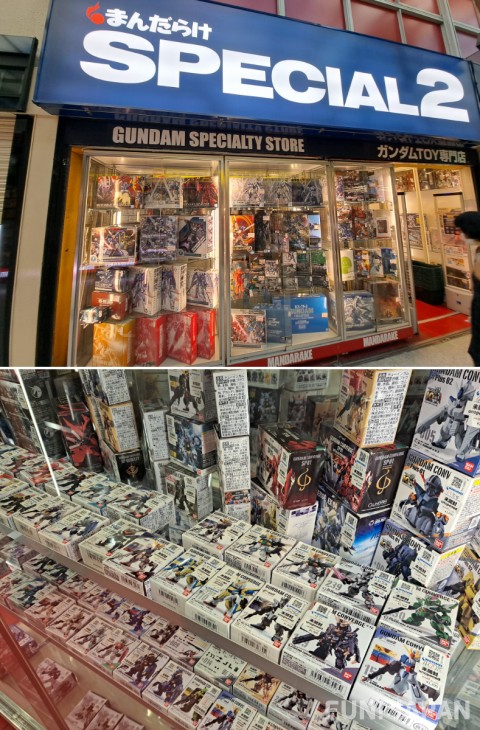 Special 2 is a specialty store focused on Gundam-related goods. With a variety of new and old Gunpla available, it's worth a look for any Gundam fan!

During our visit, the most noticeable presence of foreign tourists was at Special 3 and Special 8.
Especially, inside Special 3, there are plenty of anime & game-related toys and stuffed animals, making it a fun space just to look around! In particular, the store is well-stocked with toys from special effects series like Super Sentai, and it was impressive to see the serious looks on the faces of customers peering into the display cases.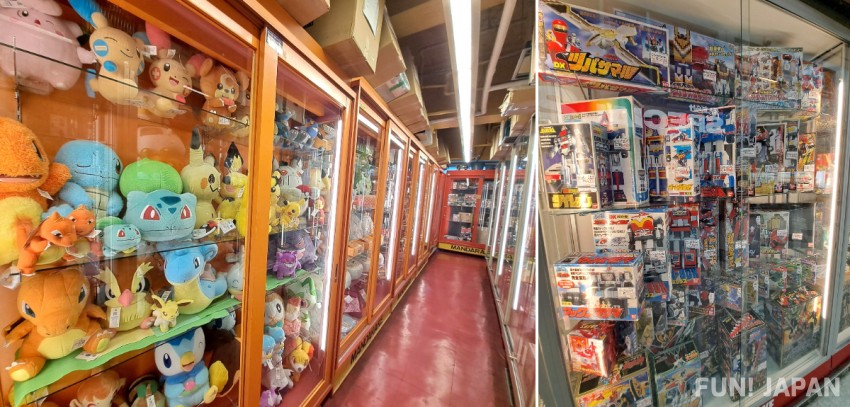 Special 8 is a store that specializes in figures. In contrast to Special 4 on the 2nd floor, which is stocked with beautiful girl (bishojo) anime figures, this store is filled with figures from shonen manga and the like. This store seems to handle a lot of items in a more affordable price range, such as those without boxes, and even if you're not familiar with Japanese anime, they had a wide variety of character figures from famous works that you've heard of.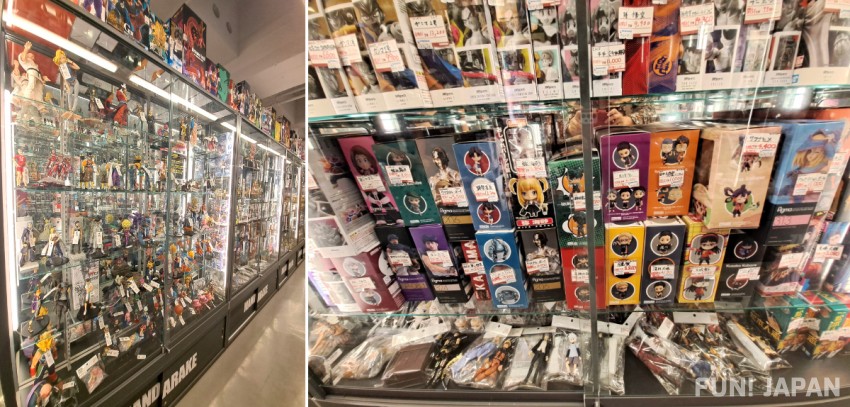 4F Mandarake Henya, Kaiba

On the 4th floor, the store that stands out the most is "Henya". At the entrance, there are large torii gates lined up, and various sizes of figures are displayed in the showcases on the left and right. When you pass through the entrance torii gate, both sides of the gate are also showcases! As you go further into the store, there is a space like a set of a science fiction movie, filled with antique toys, novelties, and corporate character goods. It's like a secret hideaway packed with your favorite treasures. The excitement never stops!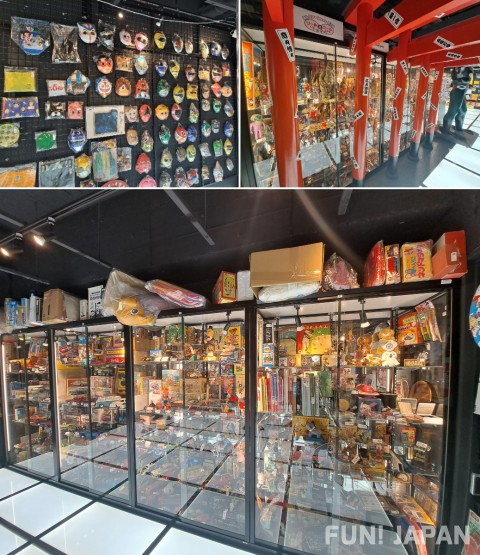 Inside, you can find items that are not available in other stores, such as those from before World War II and piggy banks. You're sure to be overwhelmed by the mysterious world view.
Kaiba is a store specializing in photo books and professional books. There are two sales areas facing each other across Broadway Street, and fashion and art photo books and subculture books are divided into corners by shelves. They also handle a lot of rare photo books and old Japanese books, so if you're interested in Japanese culture and literature, we'd love for you to visit along with Henya store.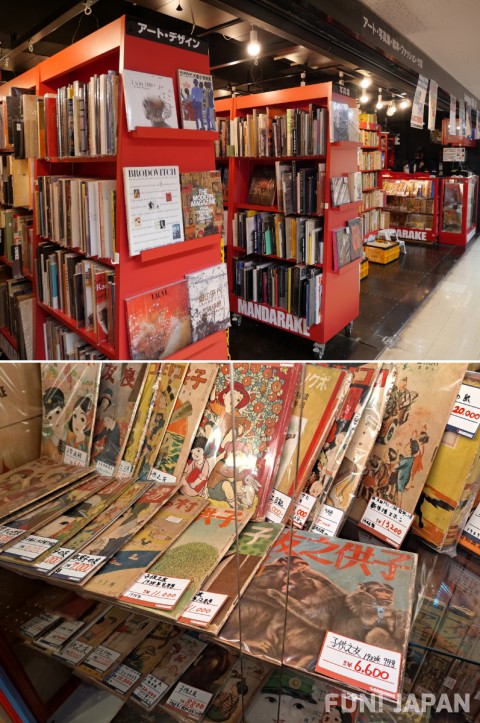 Mandarake
Address: 5-52-15, Nakano, Nakano-ku, Tokyo
Access: 5 minutes walk from JR Nakano Station North Exit
Business hours: 12:00-20:00
Closed: Open all year round
[Survey] Traveling to Japan
Recommend