Huis Ten Bosch in Nagasaki is holding "Light and Canal Summer Festival" event for a limited time!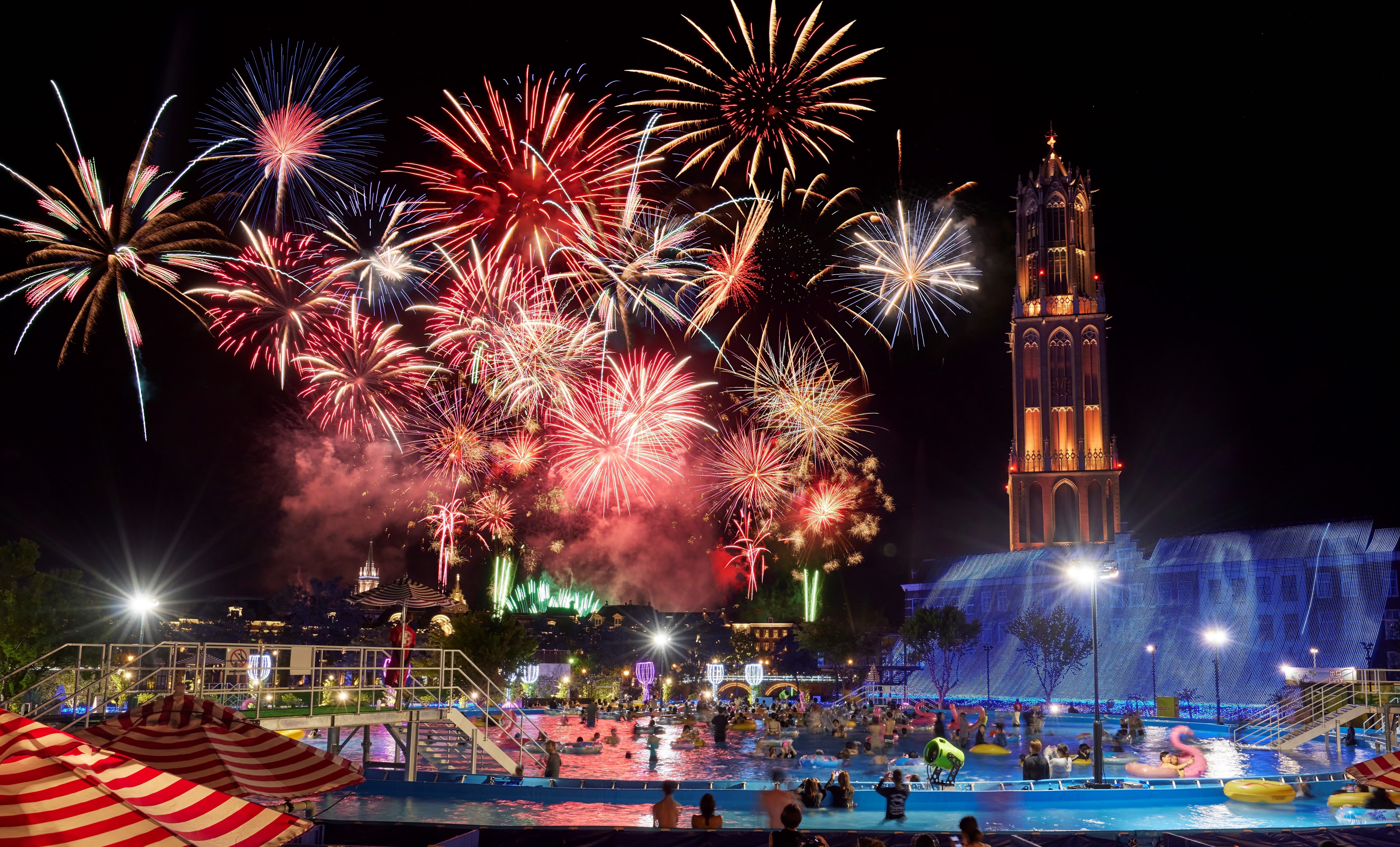 Huis Ten Bosch, a theme park in Sasebo City, Nagasaki Prefecture, is holding the "Light and Canal Summer Festival" from Friday, July 7, 2023 to Sunday, September 10, 2023. The outdoor Garden Pool, which is popular every year and has a great sense of openness in the streets of Europe, will appear again this year.

Enjoy the illuminations and spectacular fireworks at the "Night Pool"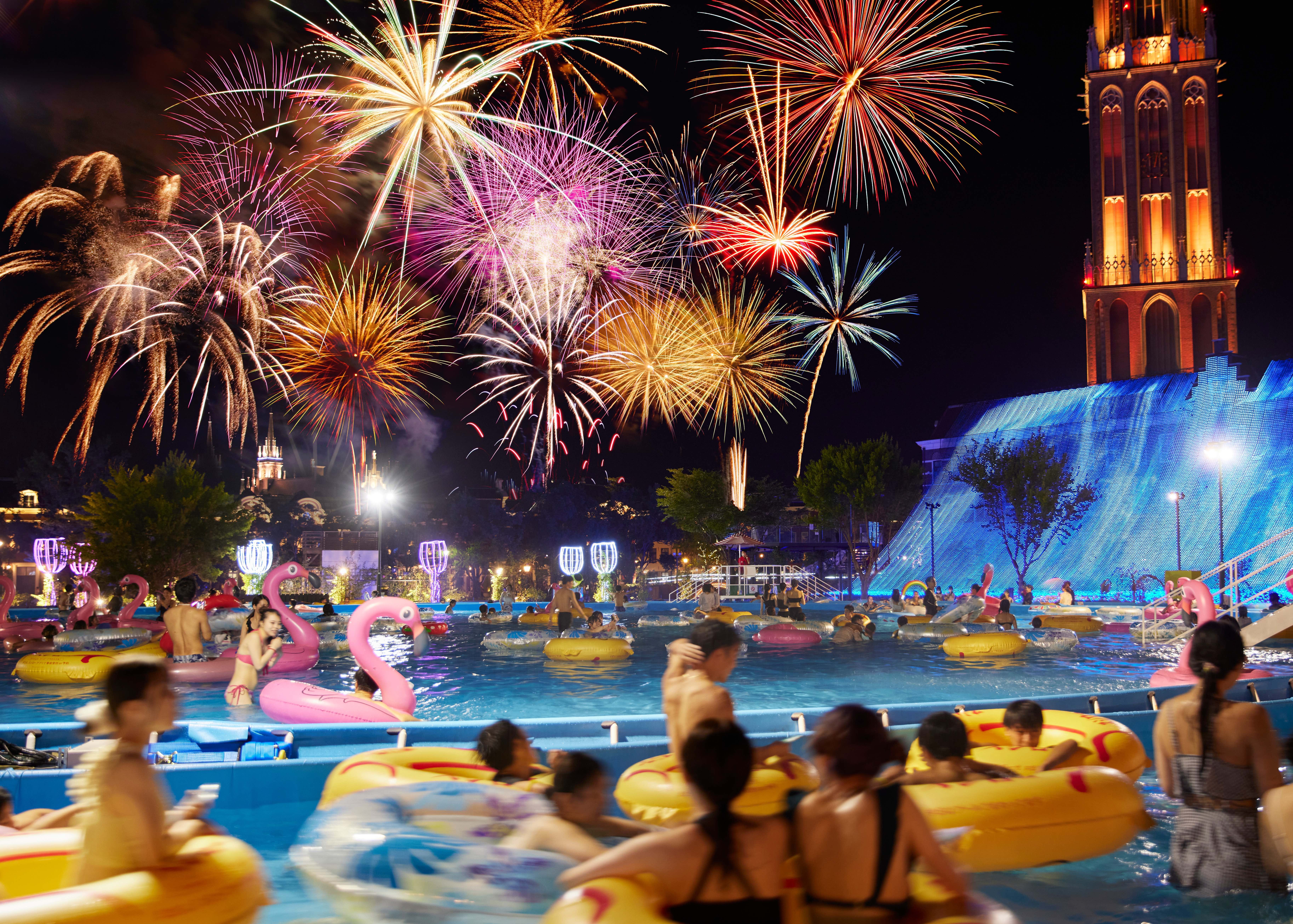 Huis Ten Bosch's illumination has won first place for 10 years in a row in the Illumination Award "Comprehensive Entertainment Category" sponsored by the General incorporated association YAKEI Convention & Visitors Bureau. You can enjoy the night pool surrounded by illumination. The combination of the European townscape, the illuminations reflected on the water surface of the pool and the fireworks is the real pleasure of Huis Ten Bosch! Large fireworks are launched on the day of Summer Night Fireworks. There is no age limit or reservation system, so you can enjoy it with your whole family.

Location: Art Garden
Night Pool dates: July 15th (Sat)-16th (Sun), July 21st (Fri)-September 10th (Sun)
Summer Night Fireworks Dates: August 5th (Sat), August 11th (Friday) - 16th (Wed), August 19th (Sat), 26th (Sat) Limited to 9 days in total
Enjoy the refreshing feeling of the resort at the "Garden Pool"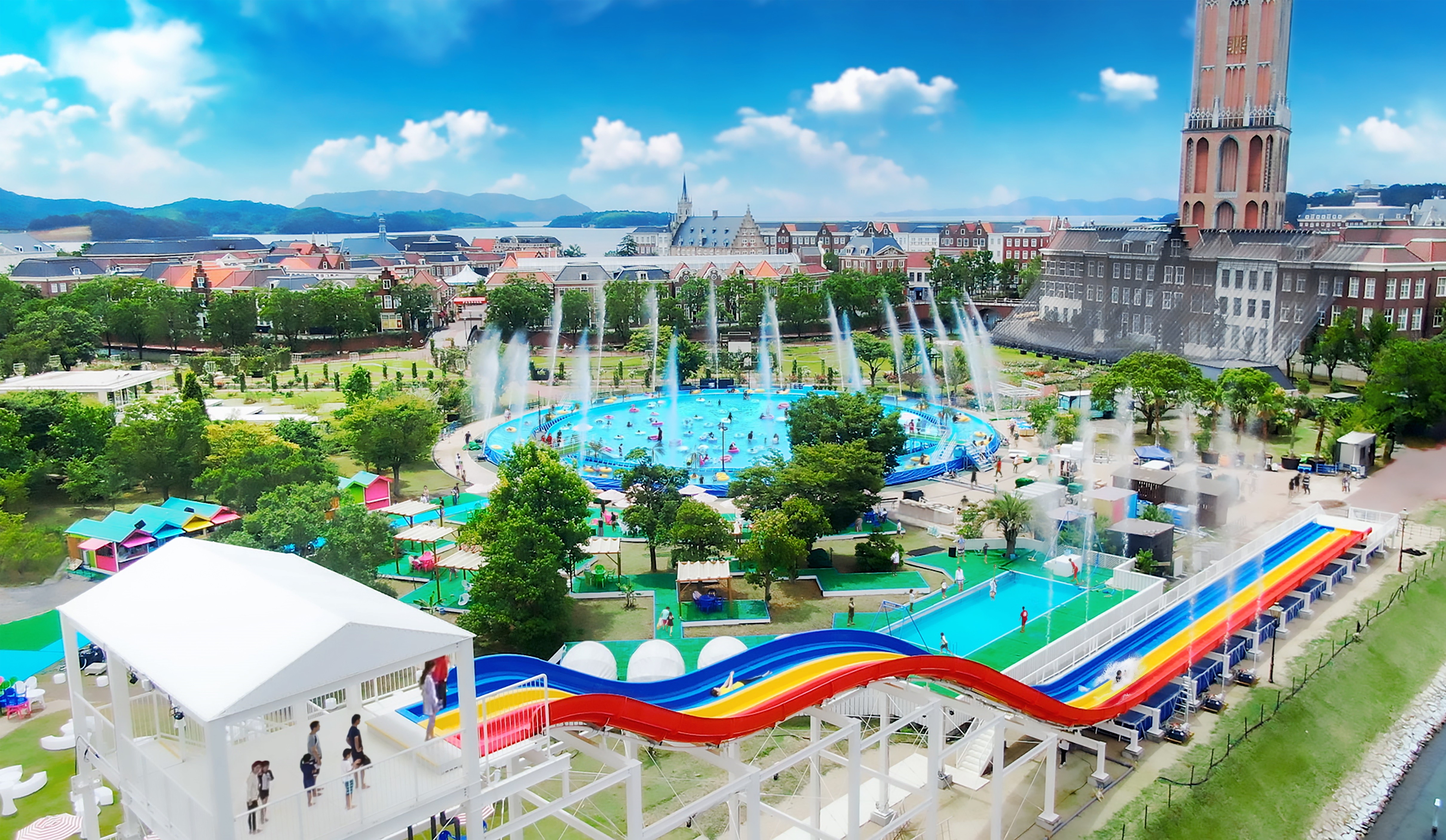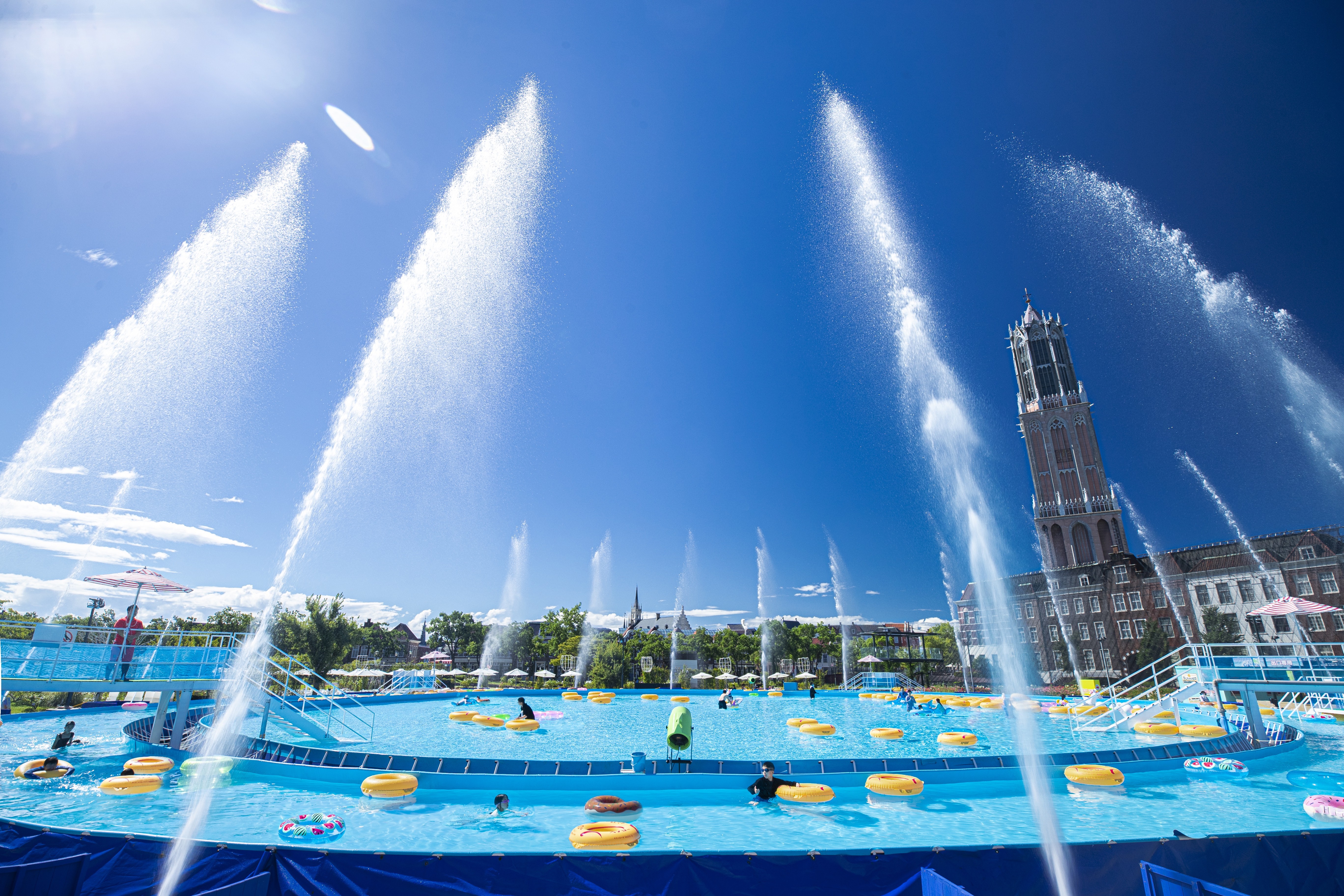 The Mega Slider, which is very popular every year, has a total length of 70m and a height of 10m, and when you slide down all the way, water splashes at the goal - very exhilarating and powerful. In the huge 50m diameter pool, you can play with cute photogenic floats, and there is no doubt that you will be thrilled with the water cannon that shoots up high in the summer sky.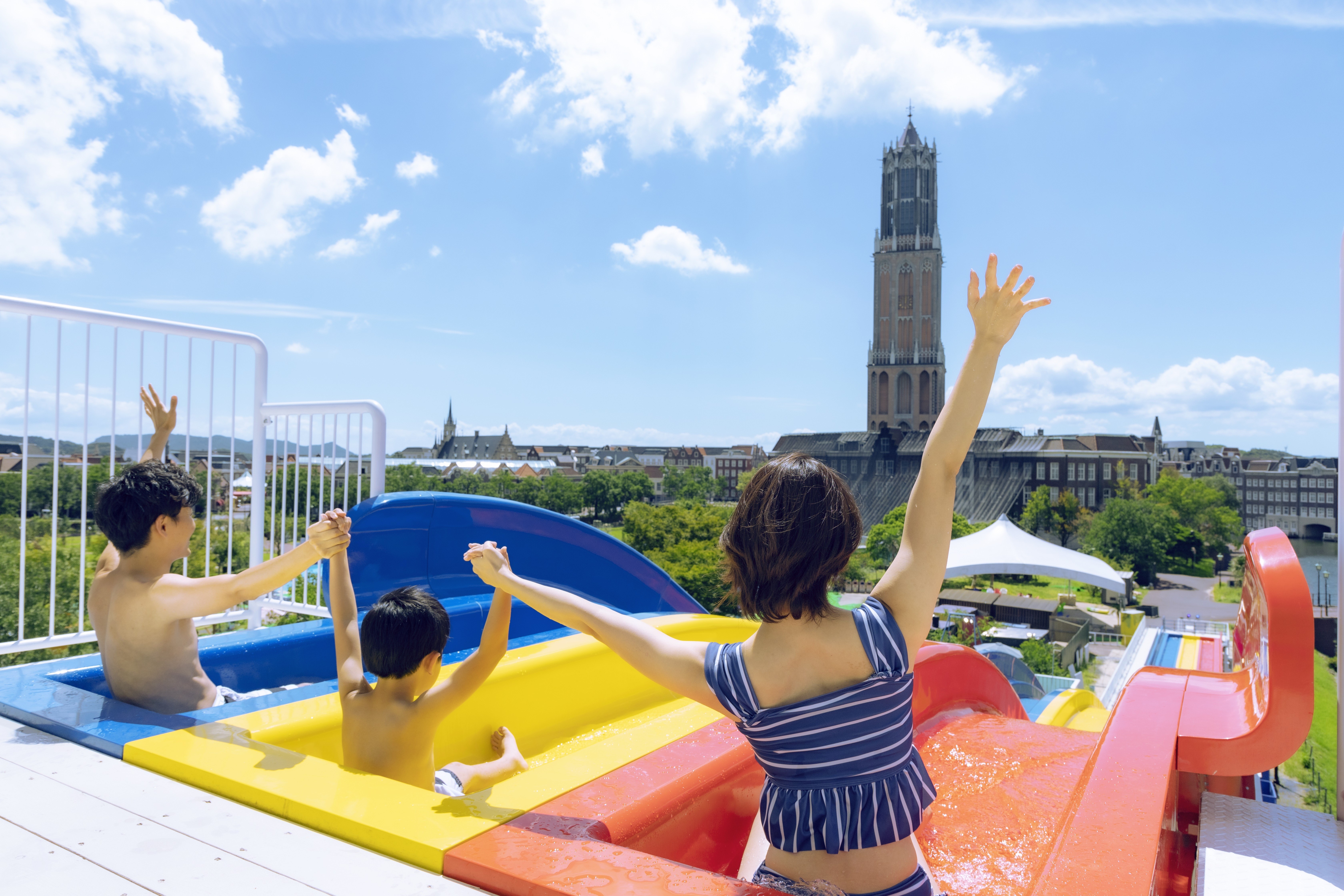 In addition, there are plenty of spots where you can play with your children, such as a baby pool where you can play slowly in the shade and a kids slide, so families and friends of all ages can enjoy together.

Luxurious and stylish "Champagne Bar" debuts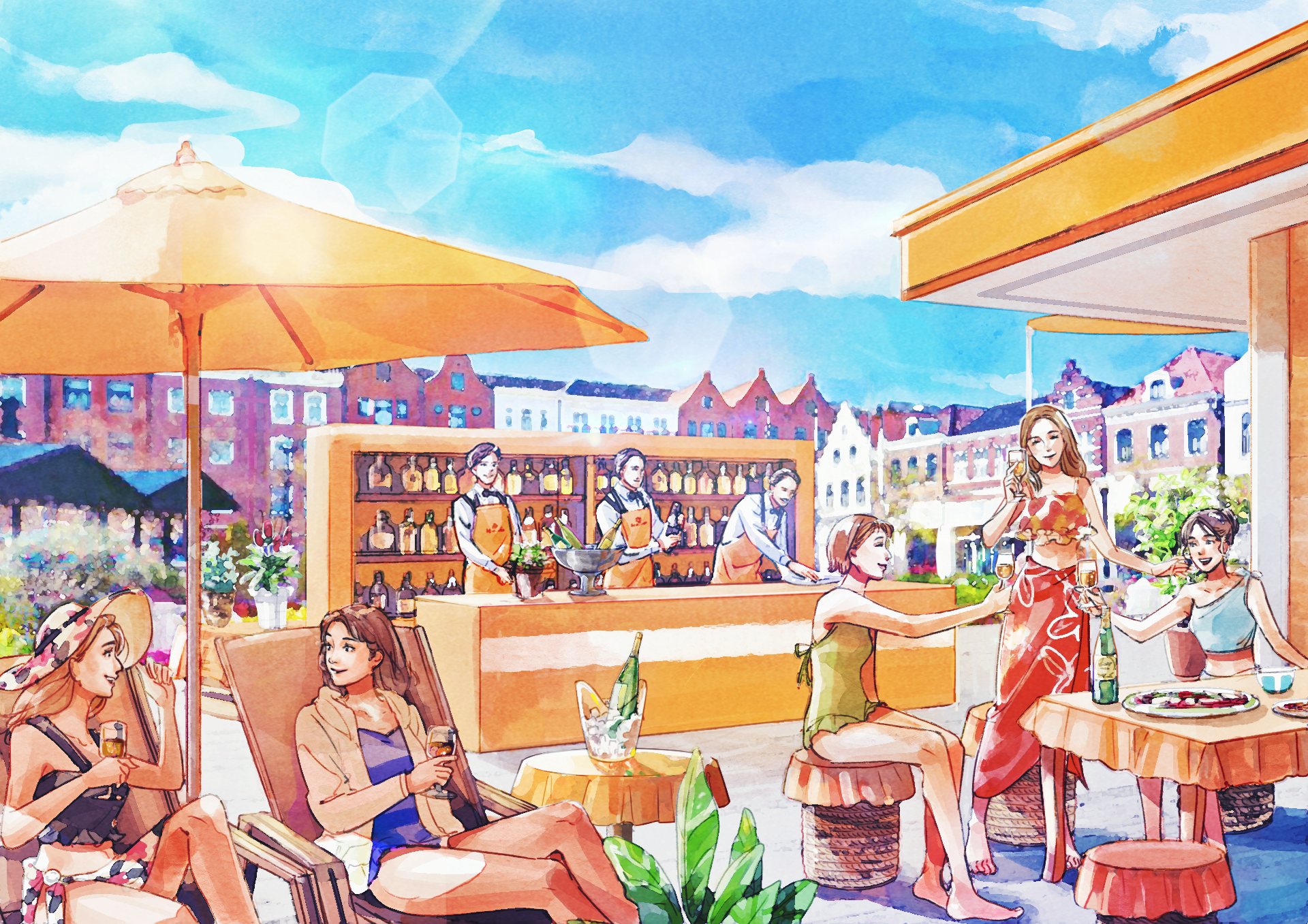 The fashionable "Champagne Bar ~ Art Garden Cafe & Bar ~" that you can enjoy luxuriously by the pool is now available for the first time. You can enjoy various champagnes by the glass, as well as non-alcoholic drinks and soft drinks. You can have a toast with your family and friends in the streets of Europe while enjoying the spectacular view that can only be seen here.

Venue: Art Garden: Light Cafe & Bar
Spot Information
Huis Ten Bosch
Address: 1-1 Huis Ten Bosch, Sasebo City, Nagasaki Prefecture
Access: 1 hour and 45 minutes from Hakata station by limited express "Huis Ten Bosch"
[Survey] Traveling to Japan
Recommend