Huis Ten Bosch: A Theme Park Filled with New Excitement and Fun with Every Visit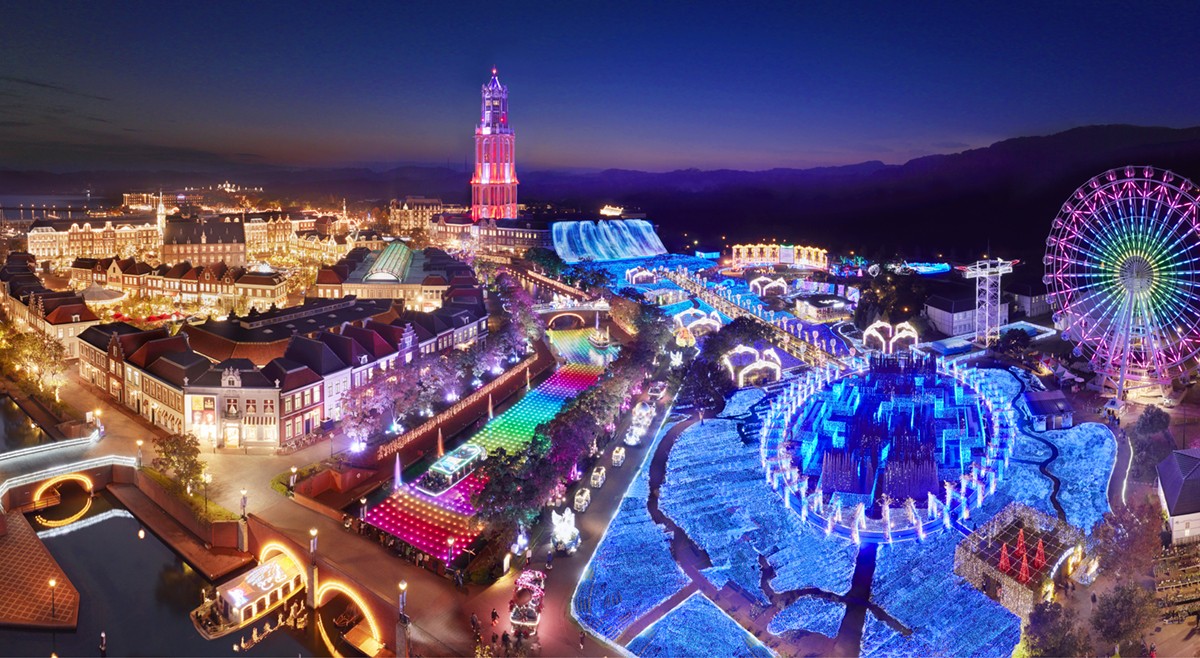 "Huis Ten Bosch", located in Sasebo City, Nagasaki Prefecture, is the largest theme park in Japan that reproduces the medieval European cityscape. Within the Japan's largest area, there are attractions, museums, restaurants, and four directly managed hotels that use the latest technology, and a resort area beyond the theme park.
About Huis Ten Bosch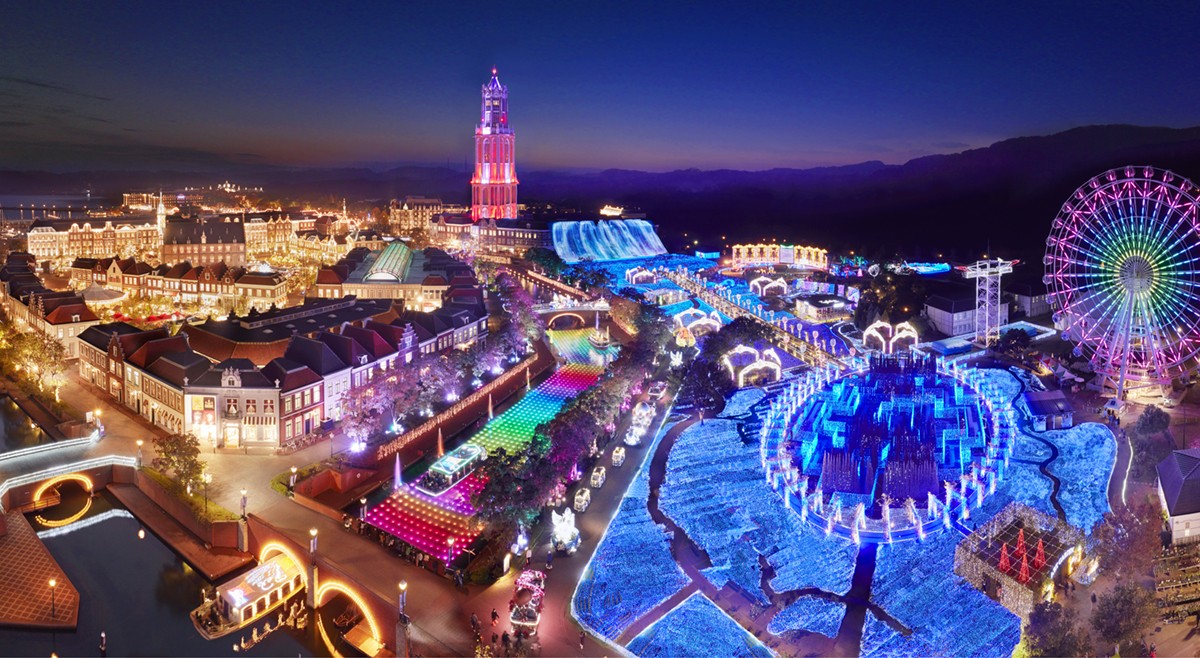 Huis Ten Bosch is a waterfront resort that reproduces the medieval European cityscape on a vast site of 1.52 million square meters. The flowers of the four seasons bloom throughout the year, and is lit up at night by one of the Japan's best illuminations, and there are also daily entertainments such as live performances and revue shows that you can enjoy. It is a hot spot that full of new emotions and pleasures whenever you visit.

The weather is very hot in the summer and cold in the winter with the strong sea breeze in Huis Ten Bosch. Be sure to go with clothes suitable for the season if you want to fully enjoy your time there.
Highlights and Things to do at Huis Ten Bosch
Huis Ten Bosch has many attractive spots and it is difficult to experience all in a single day. Here are some of the recommended attractions and events, so be sure to use this as a reference!
Palaces and other Cityscapes of the Netherlands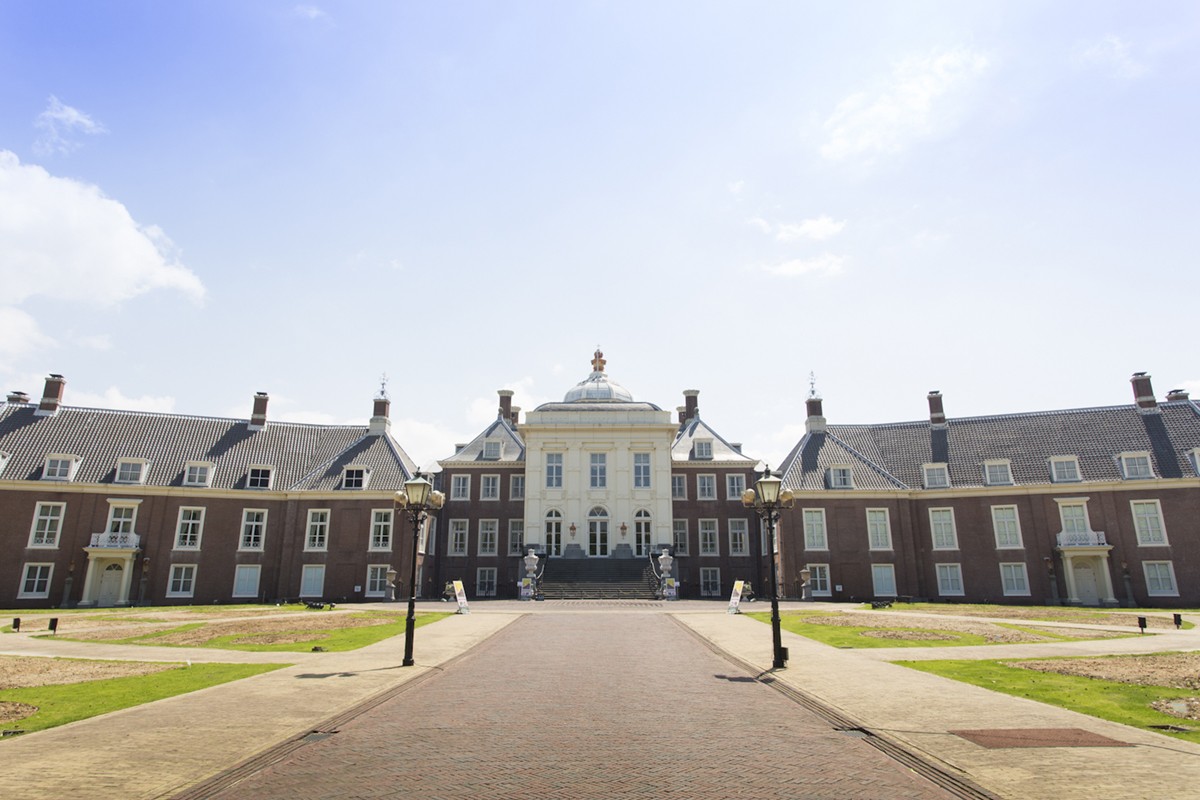 Within Huis Ten Bosch, there are buildings with a medieval European motif. Among them, the building with the strongest presence is "Palace Huis Ten Bosch", which reproduces a real palace of the Netherlands. The sights are not only magnificent, but the museum inside and the large landscaped garden are also highlights. In addition, an illuminated cityscape spreads at night, enchanting you with its romantic atmosphere.

Japan's Largest! Enjoy a VR Theme Park of around 20 Attractions!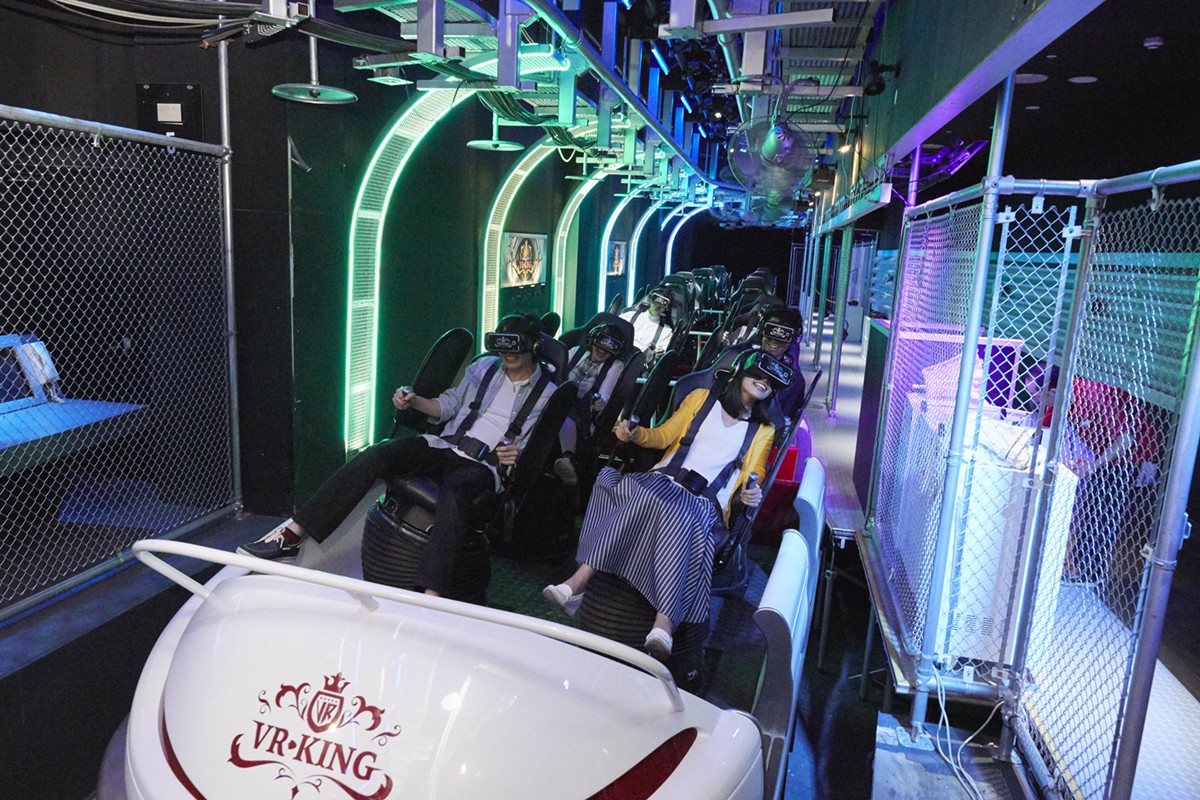 At Huis Ten Bosch, the most powerful and thrilling attractions are popular. Among the approximately 50 types of attractions, the most recommended is the VR attraction. There is a variety of content, including the world's fastest and longest roller coaster, and reverse bungee jumping into space. Enjoy an amazing experience you can only have in a virtual space.
"Tulip Festival" and other Seasonal Events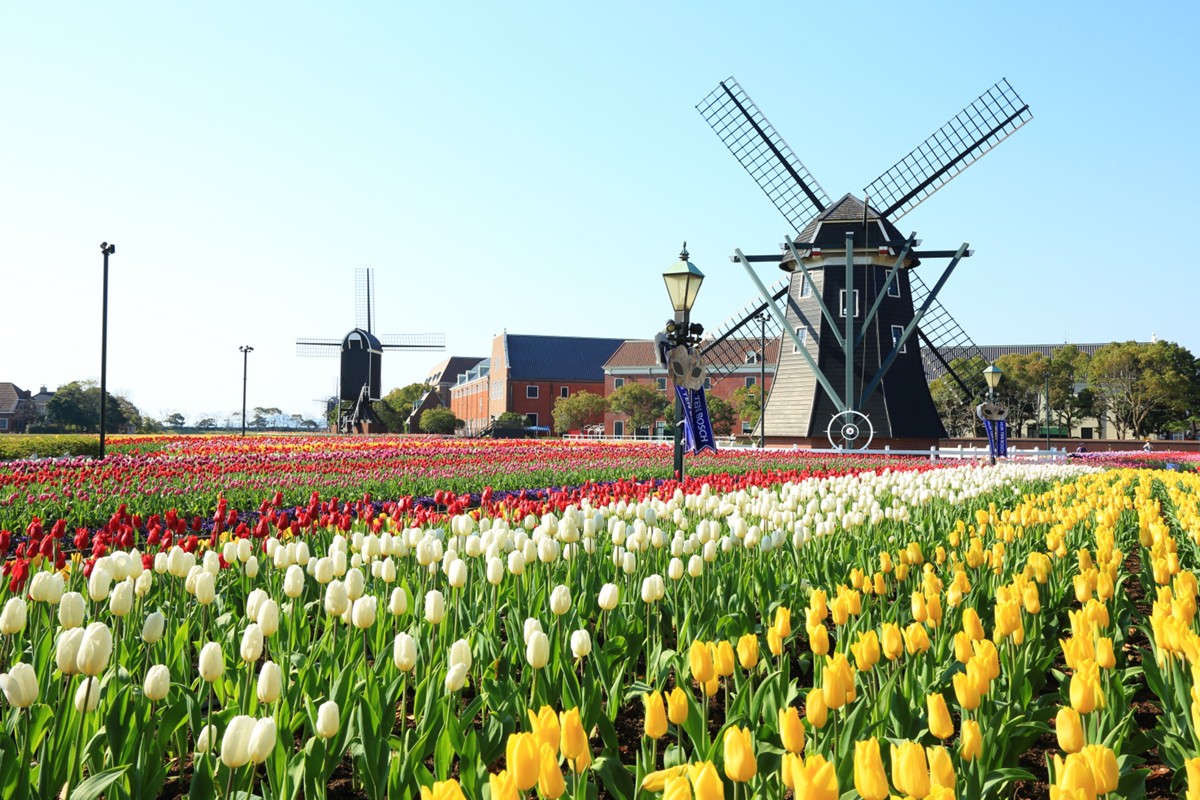 Huis Ten Bosch carries out various events throughout the year. Events where you can enjoy seasonal flowers such as the "Tulip Festival" in the spring and the "Phalaenopsis Exhibition" in the winter are popular. The landscape of the colorful flowers and medieval Europe are very beautiful.

In addition, there are many interesting events such as a fireworks display where up to 20,000 or more fireworks are lit, and the world's largest illumination that lights up the entire area.
Foods and Restaurants of Huis Ten Bosch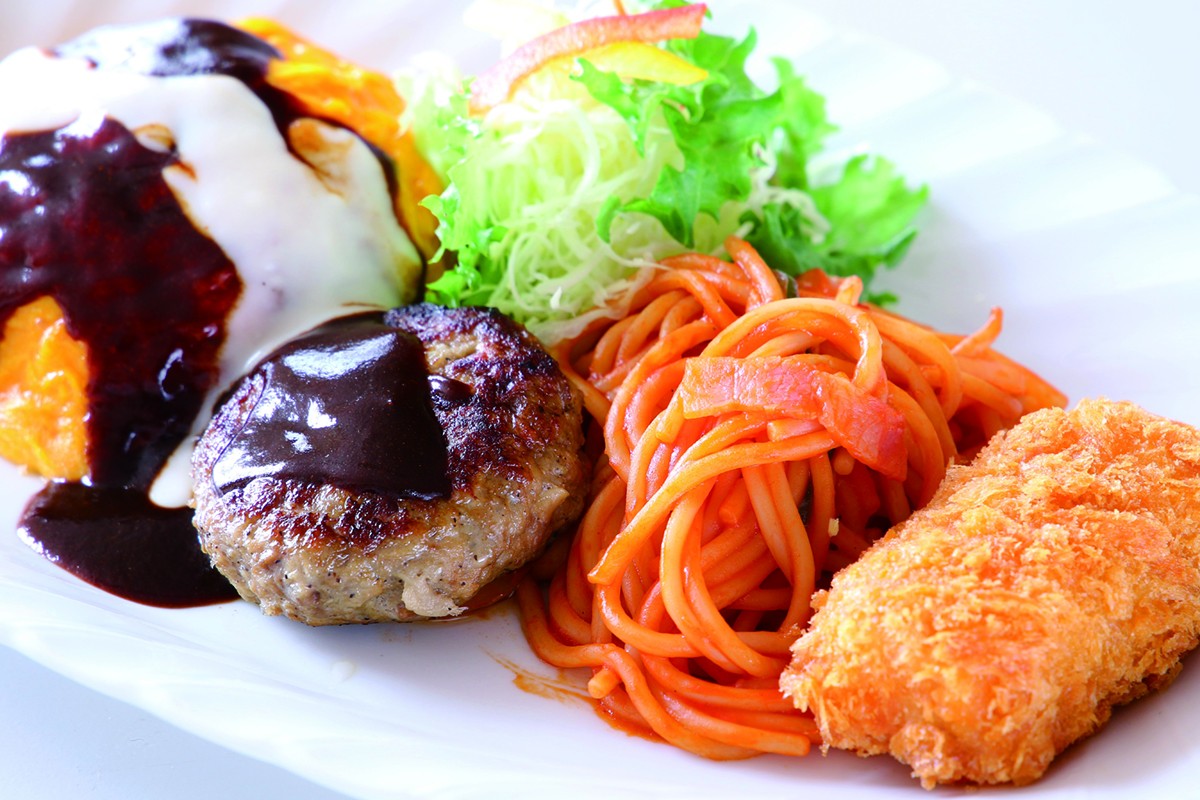 There are a variety of restaurants in Huis Ten Bosch, such as Japanese food, Western food, and Chinese food, dotted around the park. There are many shops among them where you can eat local gourmets of Nagasaki, such as "Nagasaki Champon" and "Turkish Rice". Restaurants that can be enjoyed from young children to adults, such as "Weird Restaurant ROBOT" and "Miffy Cafe" are also recommended.

Hotels and Japanese Ryokan within and around Huis Ten Bosch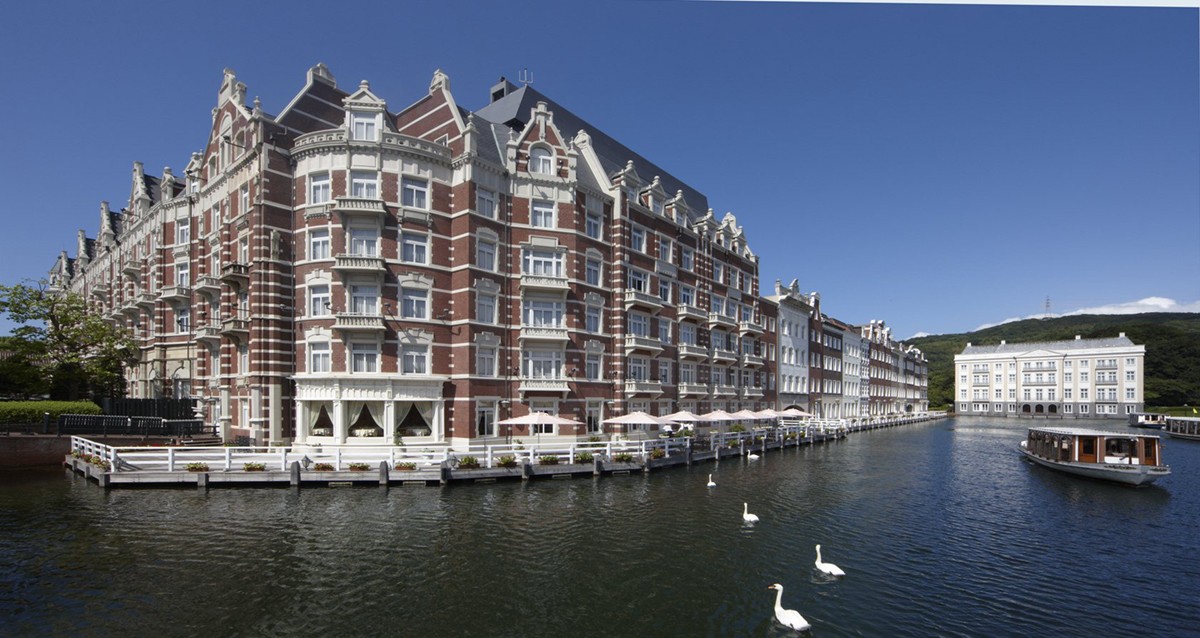 There are 4 hotels within Huis Ten Bosch, each able to fulfill your needs. There are many hotels in the surrounding area including hotel rooms that overlook Huis Ten Bosch.

On the other hand, there are no Japanese Ryokan around Huis Ten Bosch. However, you can stay in a Japanese-style room at the official "Weird Hotel Huis Ten Bosch".
Business Hours and Ticket Prices for Huis Ten Bosch
Huis Ten Bosch opens all year round. Business hours vary somewhat depending on the season, but it is usually from 09:00 to 22:00. Huis Ten Bosch also requires an entry ticket. It is 7,000 yen per adult and can be purchased online from the official site. (As of June 2019)
Access to Huis Ten Bosch
The nearest station to Huis Ten Bosch is "JR Huis Ten Bosch Station". To get to JR Huis Ten Bosch Station from Fukuoka, it takes about 1 hour 50 minutes from JR Hakata Station by "Limited Express bound for Huis Ten Bosch". From Nagasaki City, it takes about 1 hour and 30 minutes from JR Nagasaki Station using the "High Speed Seaside Liner".

It is about 5 minutes walking distance from JR Huis Ten Bosch Station to the Huis Ten Bosch entrance.
Spot information
Spot name: Huis Ten Bosch
Street address: 1-1 Huis Ten Bosch Machi, Sasebo city, Nagasaki 859-3292
Access: About 5 minutes walking distance from JR Huis Ten Bosch Station
Wi-Fi: Available (Available to use in some accomodation facilities)
Language: English, Chinese, Korean
Ticket Purchase: At acceptance, at convenience stores
Credit cards: VISA, MasterCard, JCB, AMERICAN EXPRESS, Diners Club International, UnionPay
[Survey] Traveling to Japan
Recommend