Enjoy an elegant stay at "Hotel Europe" in one of Japan's largest theme parks, Nagasaki "Huis Ten Bosch"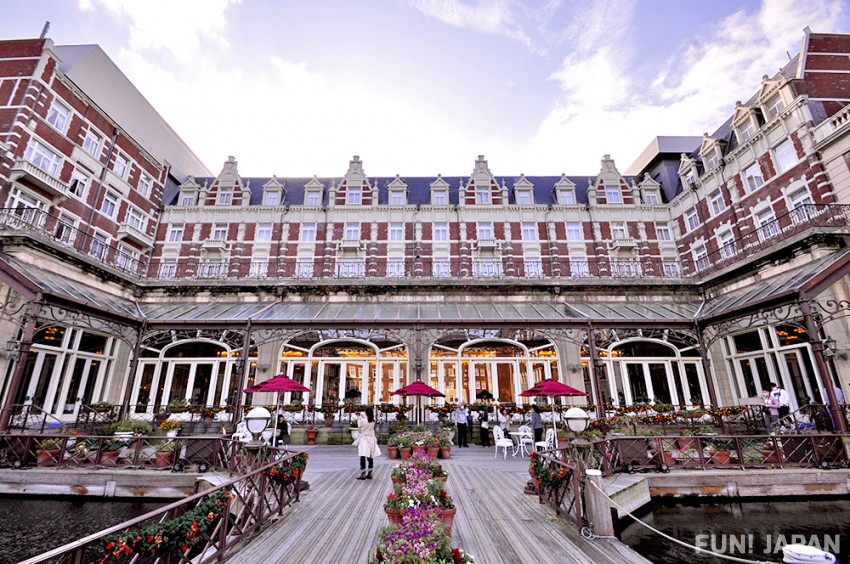 Huis Ten Bosch, located in Nagasaki Prefecture in Kyushu, is one of the largest theme parks in Japan with a European townscape as its motif. A canal runs through the park, and flowers bloom in vivid colors along the river banks. Plus, there are many attractions, delicious restaurants, and photo spots in the park, so even two days and one night might not be enough!

This time, we will guide you through "Hotel Europe", the most luxurious accommodation in Huis Ten Bosch, where you can spend a luxurious time as if you were a celebrity!
Exceptional Hospitality at Hotel Europe, the Luxury Hotel in Huis Ten Bosch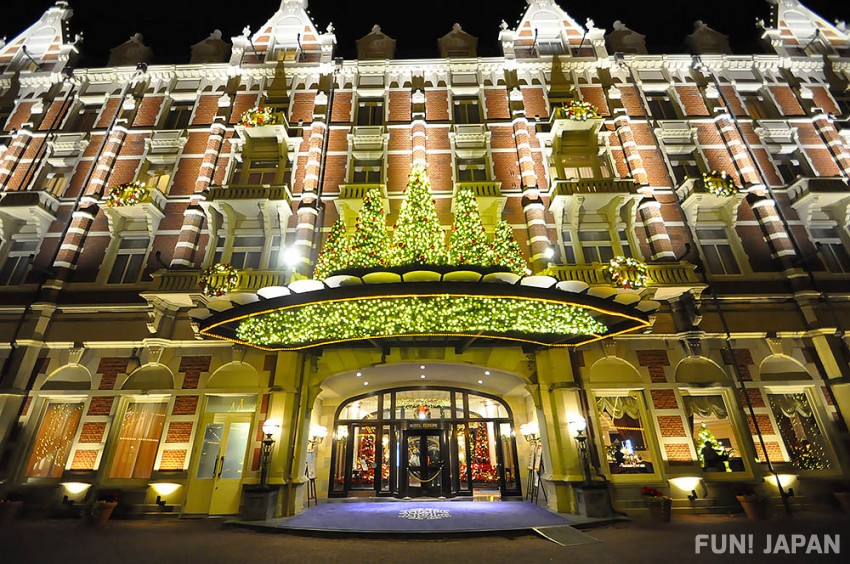 Hotel Europe is a luxury hotel with classical interiors in Huis Ten Bosch. Located right next to Huis Ten Bosch's iconic tower "Domtoren" and adjacent to the canal, you can get access to the hotel by canal boat from the entrance of the park. There are three types of restaurant in the hotel: Japanese, Teppanyaki, and French, as well as a bar that resembles European movies surrounded by antique interiors.

Beautiful European style decor, evening concerts every night, porters, rooms with beautiful views of the canal and clock tower, and even the rooms you step into the hotel lobby - everything is gorgeous that guarantees you the best accommodation!
From here, we will introduce our favourite attractions that are unique to Hotel Europe.
Anchors Lounge: Breakfast Buffet with Classical Music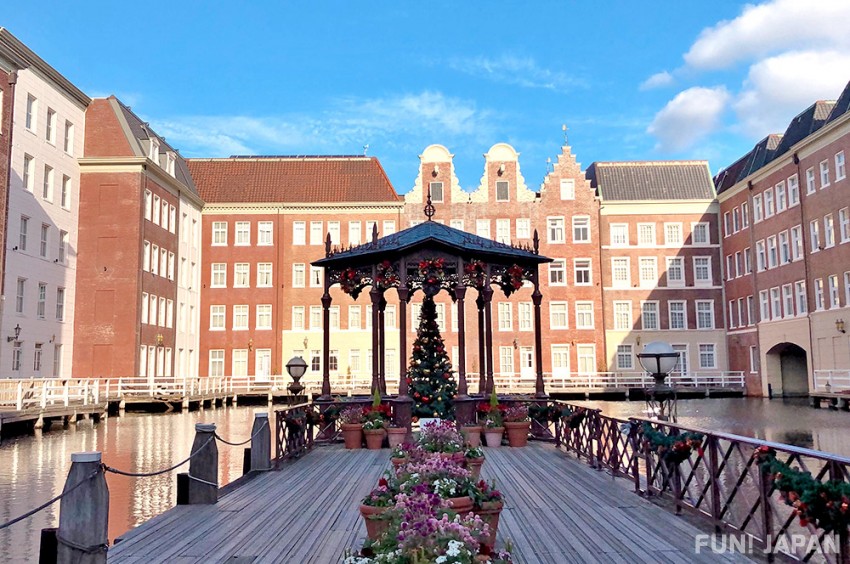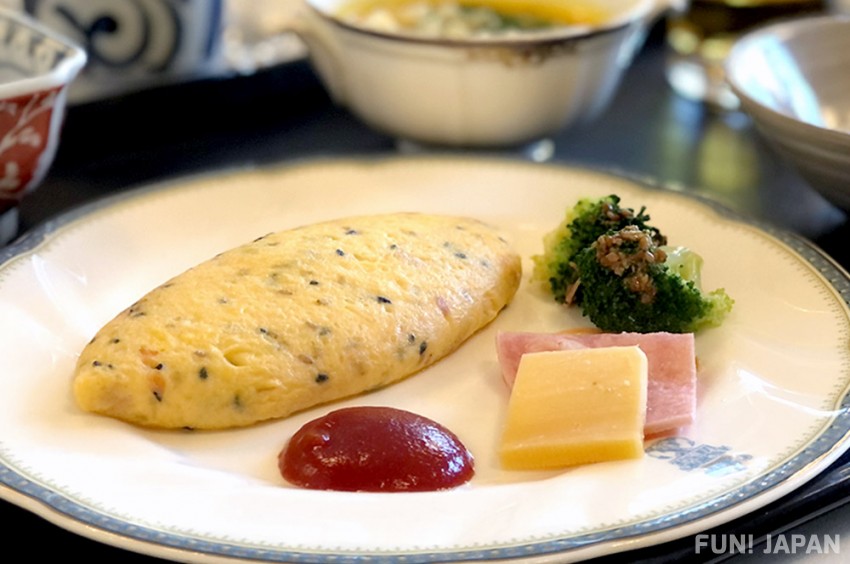 Among the many highlights of Hotel Europe, the breakfast buffet with a wide variety of menu items and a classical music performance that all guests can participate in is particularly not to be missed.

On the 1st floor, there is the laid-back main lounge "Anchors Lounge" facing the canal pier, where you can enjoy breakfast and meals while enjoying live classical music. Enjoy breakfast while gazing at the canal from the window, and don't miss the classical music performances by professional singers and bands held at tea time and dinner time too!
Hotel Exclusive Services: Luggage Storage, Canal Cruiser (canal boat), Shuttle Bus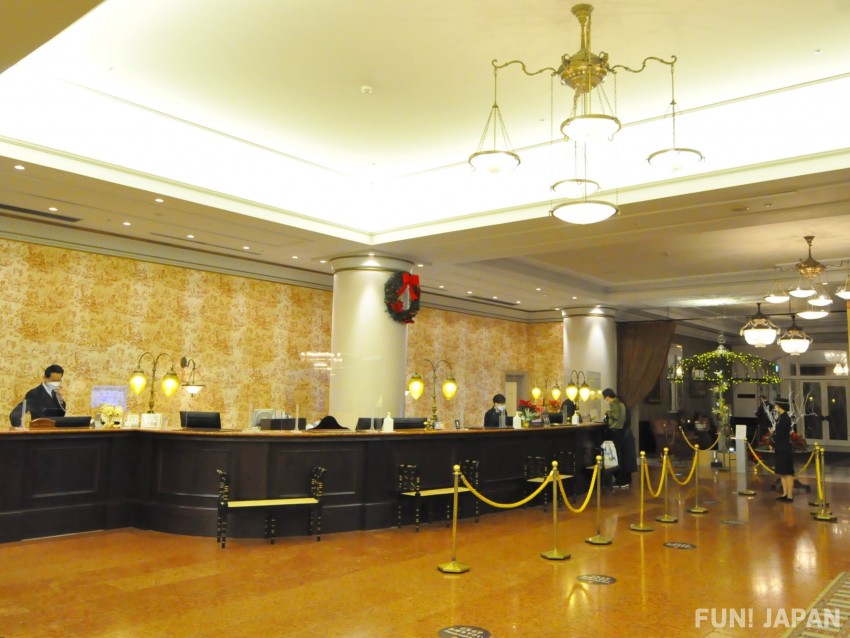 Hotel Europe is located in a secluded area about a 20-minute walk from the park entrance "Welcome Gate", so it takes quite some time and effort to walk with luggage from the Huis Ten Bosch entrance to the hotel.

Rets assured, when you arrive at Huis Ten Bosch, take your luggage to the "Hotel Baggage Storage" at park's entrance. Present your reservation information, and a luggage delivery service will deliver your luggage to the hotel! You can also send your luggage back to the "Hotel Baggage Storage" after checking out, saving you the trouble of leaving.
After leaving your luggage, you can enter Huis Ten Bosch empty-handed and start enjoying to your heart's content. When you check in at the hotel in the evening, your luggage will be safely delivered and a porter will carry it to your room.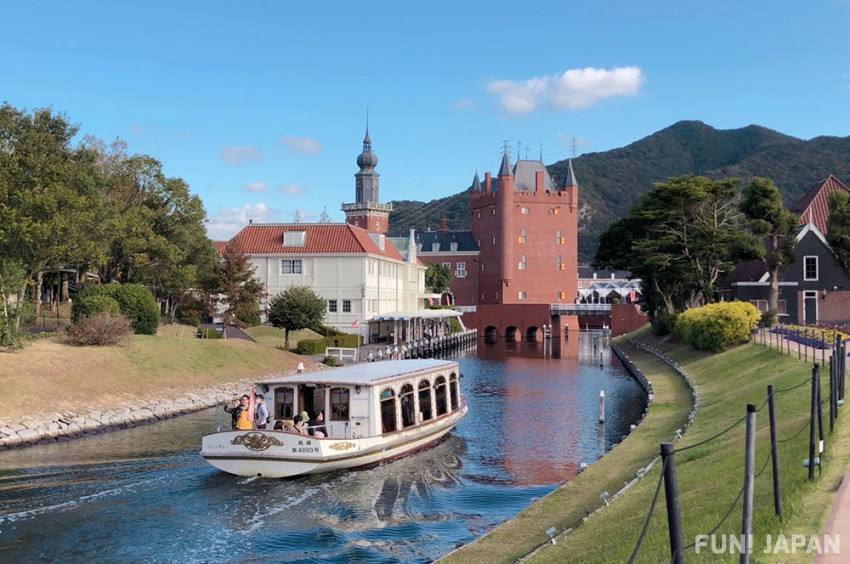 The park is so large that shuttle buses and canal boats are available for those who wish to travel between the hotel and the main entrances to the park.

Show your Huis Ten Bosch admission ticket at the exclusive boat dock of Hotel Europe. There you can use the canal cruiser as many times as you like without queuing with other guests! Plus, there are shuttle buses running free of charge to and from the hotel and the "Hotel Baggage Storage", as well as a direct route to Nagasaki Airport. Refer to the official website for the timetable.
Exclusive Benefits for Hotel Guests: Advance Admission Before the Park Opens, Free Use of Hot Spring Facility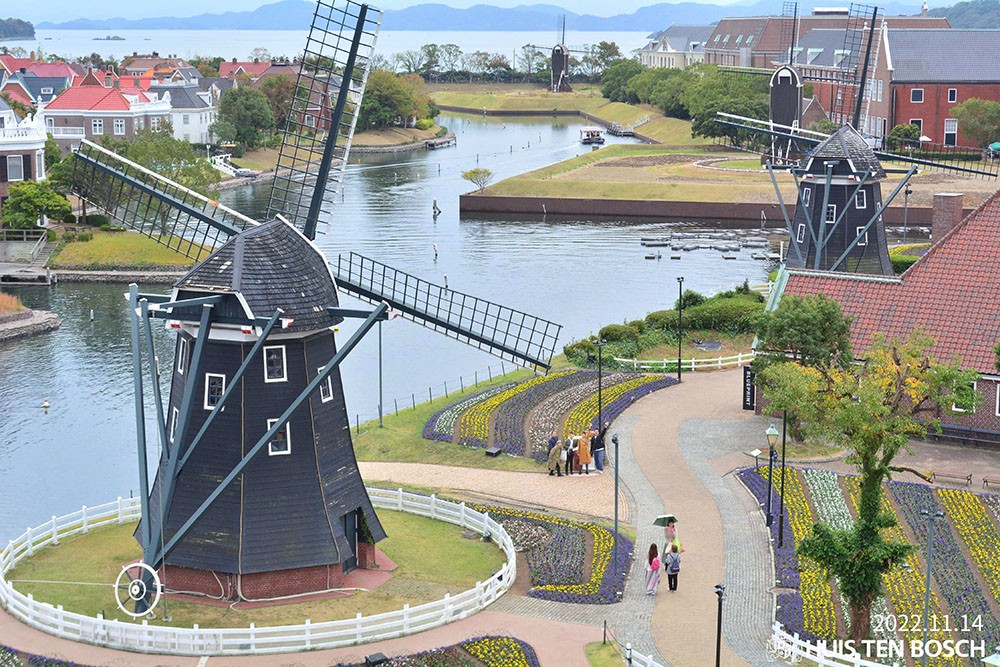 In addition to the above exclusive services, guests can use the hot spring facility of "Huis Ten Bosch" for free which can be reached by the shuttle service for hotel guests. For guests holding an admission ticket valid for the day and reservation information, they can enter one hour before the park opens in the morning and enjoy the beautiful European townscape inside the park.

Huis Ten Bosch "Hotel Europe" Room Types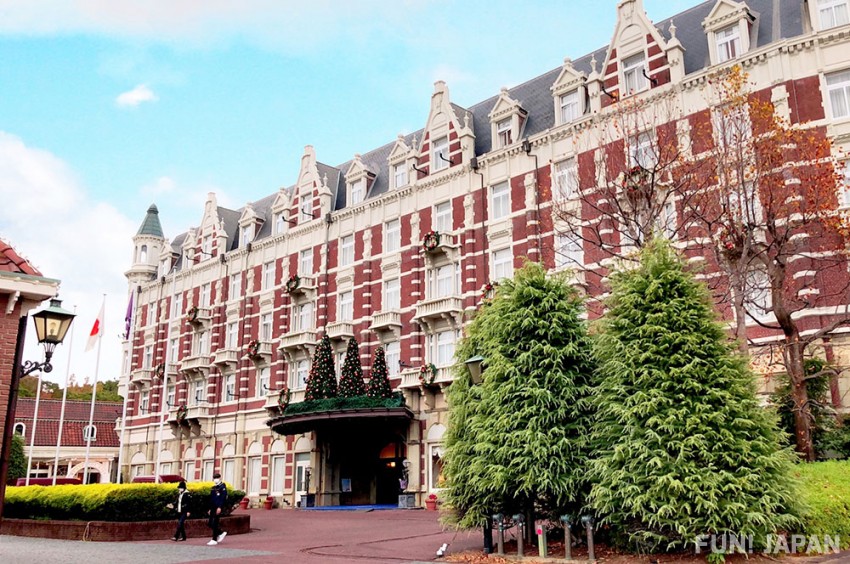 Hotel Europe has a wide variety of room types. There are 12 different types of rooms, from Standard rooms facing the inland sea to "Flower rooms" with classical British floral motifs, "European designer rooms", to Deluxe rooms with terraces and various suites. You can also choose between twin, double and even maisonette type rooms.

There are spaces that are perfect for couples and large family trips. Barrier-free rooms are available for people in wheelchairs and those with physical disabilities.
Here are a few basic room types.
Standard room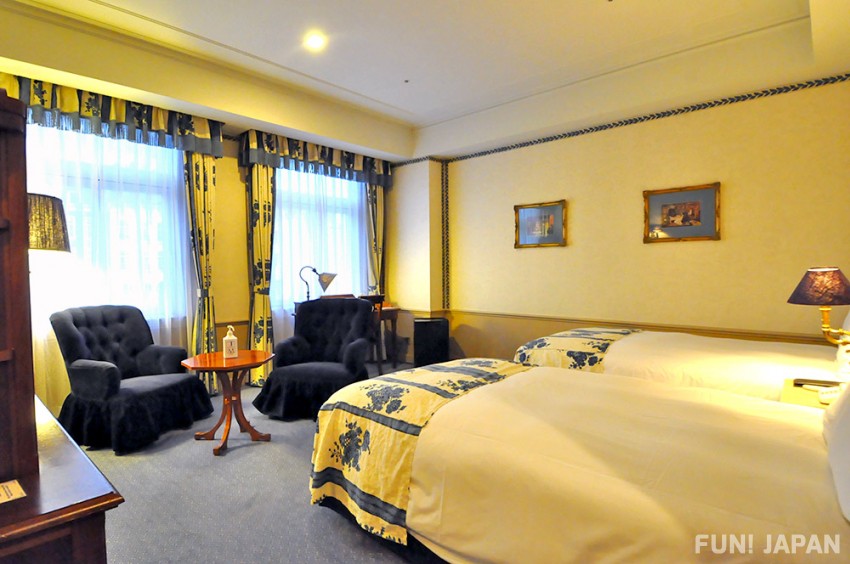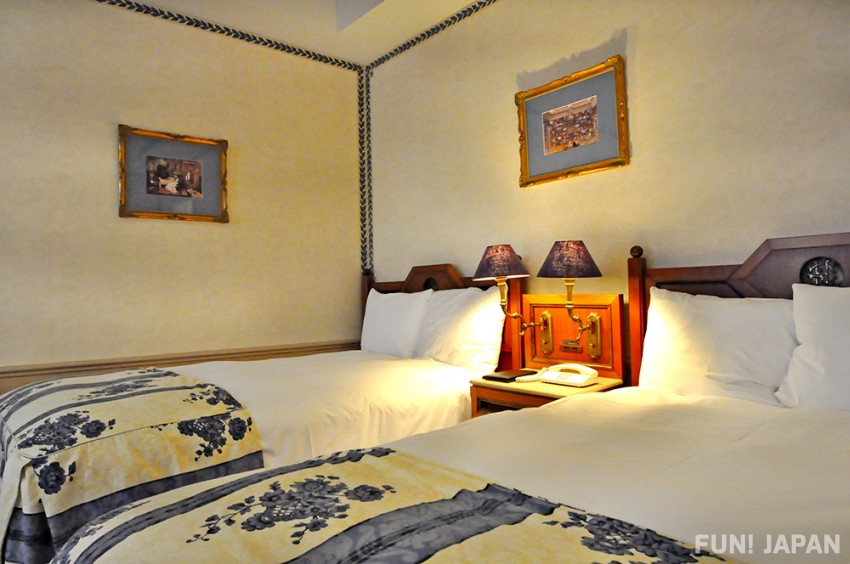 The hotel is very particular about details, and basic Standard rooms are no exception. From carpets and wall paintings to sofas, curtains and lighting fixtures, the uniform color palette creates a luxurious and sophisticated atmosphere. Have a good night's sleep on the well-made furniture and beds!
European designer room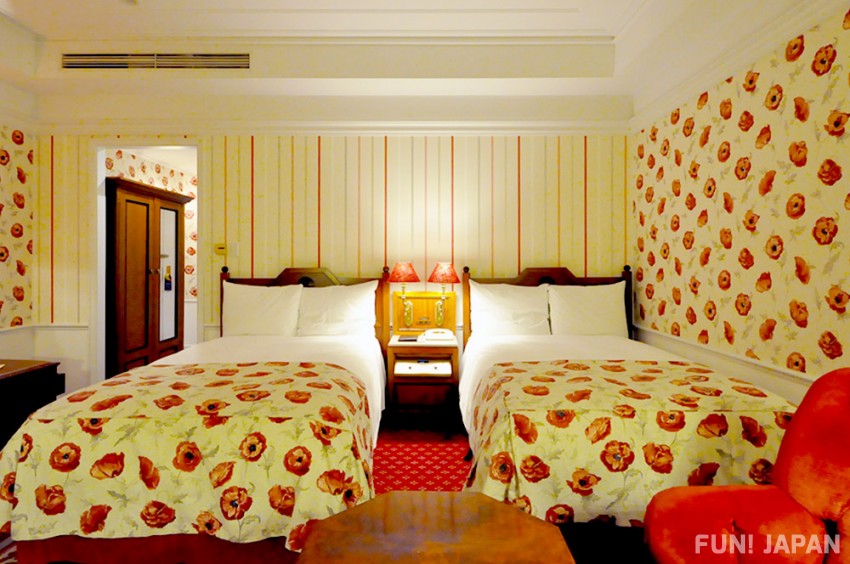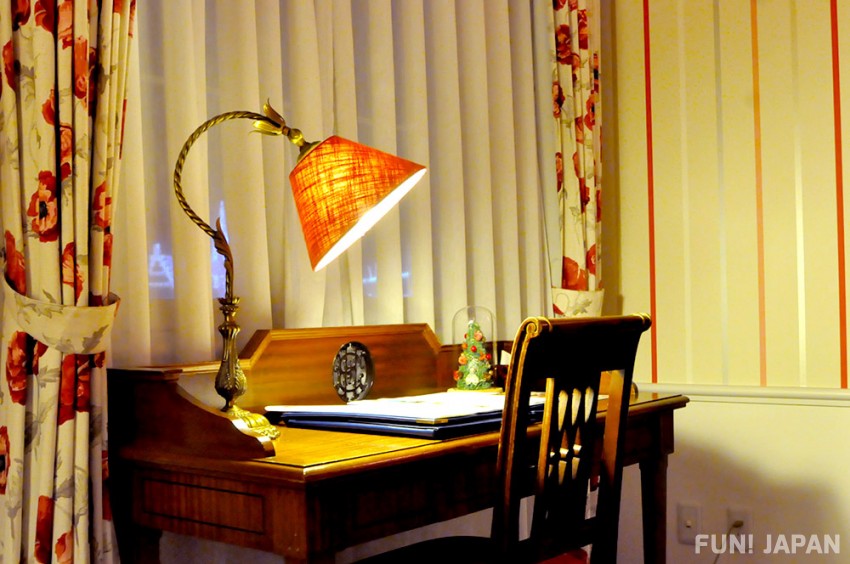 The 'European designer room' and 'Flower room' series are both the hotel's signature room types. Among the "European designer rooms", the room with the theme of flowers is one of the most distinctive!

For example, the rose-themed Designer standard twin type that we stayed at this time is not only full of bold colors, but the room itself is filled with roses, and even the aroma used has a woody rose scent! When we first entered the room, we were surprised at how vividly colored the wallpaper was all over the room, but when we actually stayed there, it was indeed really comfortable!
Executive room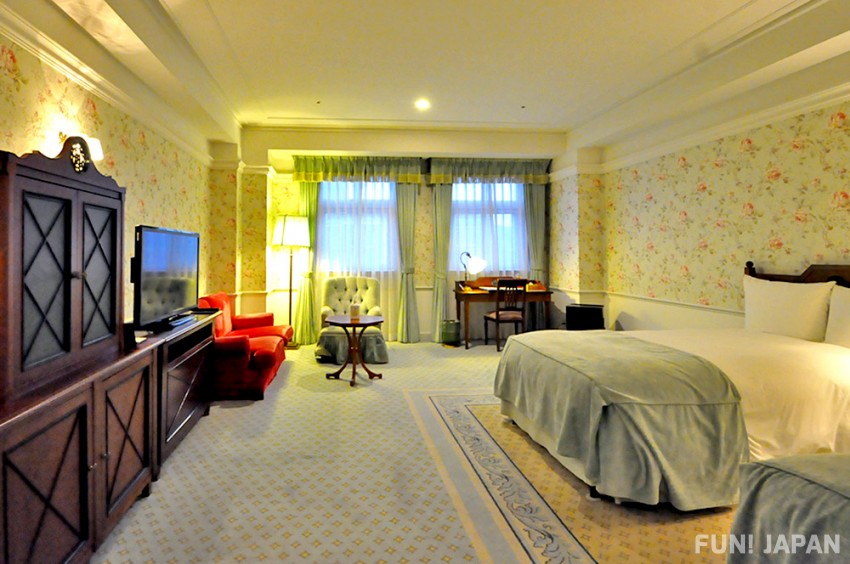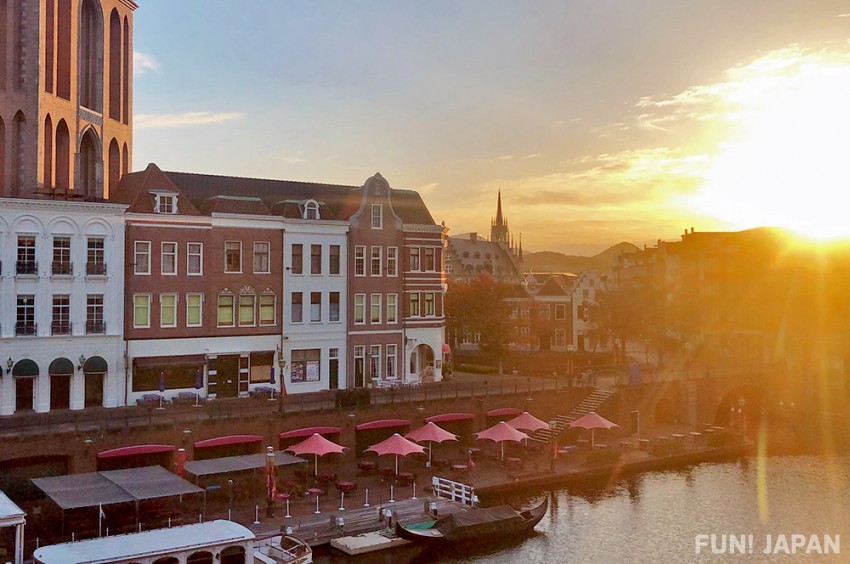 We also toured the Executive room of the "European designer room". Not only is the interior space spacious, but the elegant pale blue and green color scheme is also exciting! From the room, you can view the clock tower and the canal riverside. The morning light and the romantic light up at night are especially beautiful, making guests feel like as if you are traveling in Europe!

Furnishings and Amenities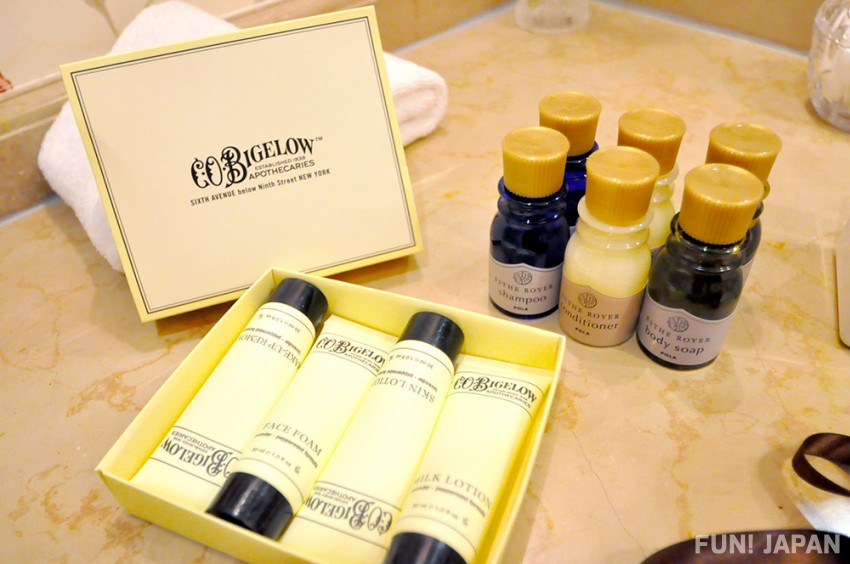 The furnishings and amenities in the room are of very high quality. There is a high-performance hair dryer, and even a towel that does not produce cotton waste despite being so fluffy and soft. There are also tea bags from TWG, which is said to be a "Singaporean gentlewoman's brand", as well as the highest quality toiletry products from CO.BIGELOW. After washing with such products, the natural scent wafts from your body, allowing you to relax and have a good night's sleep! (smile)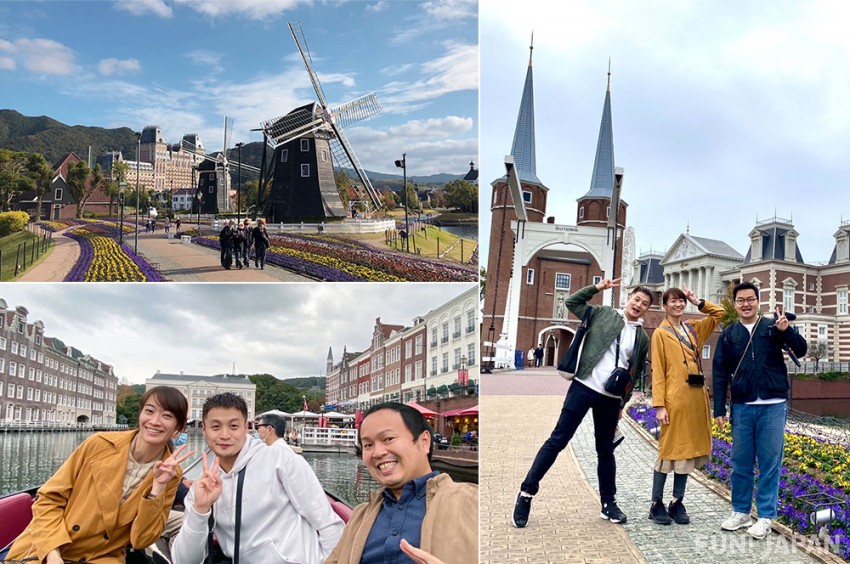 Staying at Hotel Europe allows you to have such a rich and gorgeous time even within one night. We highly recommend that you stay and experience it for yourself!

Of course, don't miss the fun attractions and photo spots in Huis Ten Bosch too!
Hotel Information
[Survey] Traveling to Japan
Recommend