【Japanese Gourmet】Affordable Local Gourmet Foods Pilgrimage: "Niigata" Edition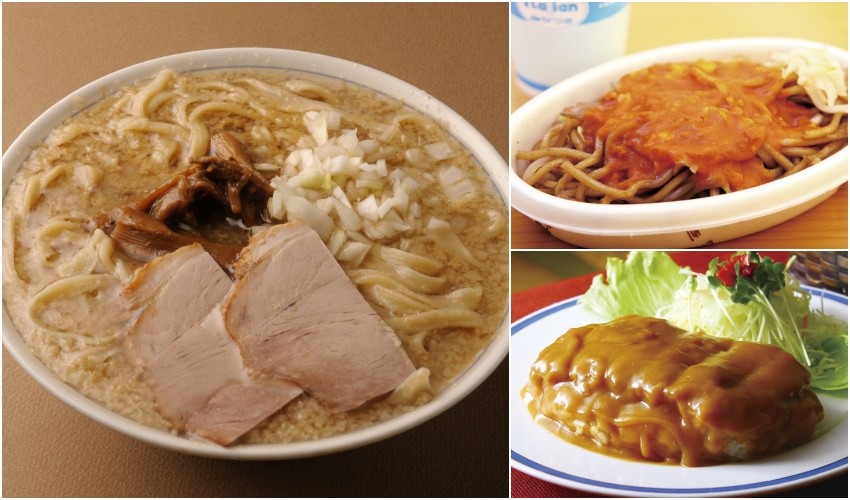 Niigata Prefecture is surrounded by the sea and mountains, and is famous as a rice production area. In addition to rice and seafood, there are also plenty of B-grade gourmet foods that are loved by locals. Here, we will introduce Niigata's representative B-grade gourmet, such as Niigata's five major ramen, Italian yakisoba, curry served at a bus center, and more!

What is "B-grade gourmet"?
Unlike traditional local cuisine that represents the region, B-class gourmet does not use the unique Japanese cooking methods or gorgeous seasonal presentations that attract the attention of tourists. It is a comfort food that is cooked with local ingredients and has been loved by local people for a long time.

Characteristics of Niigata's B-grade gourmet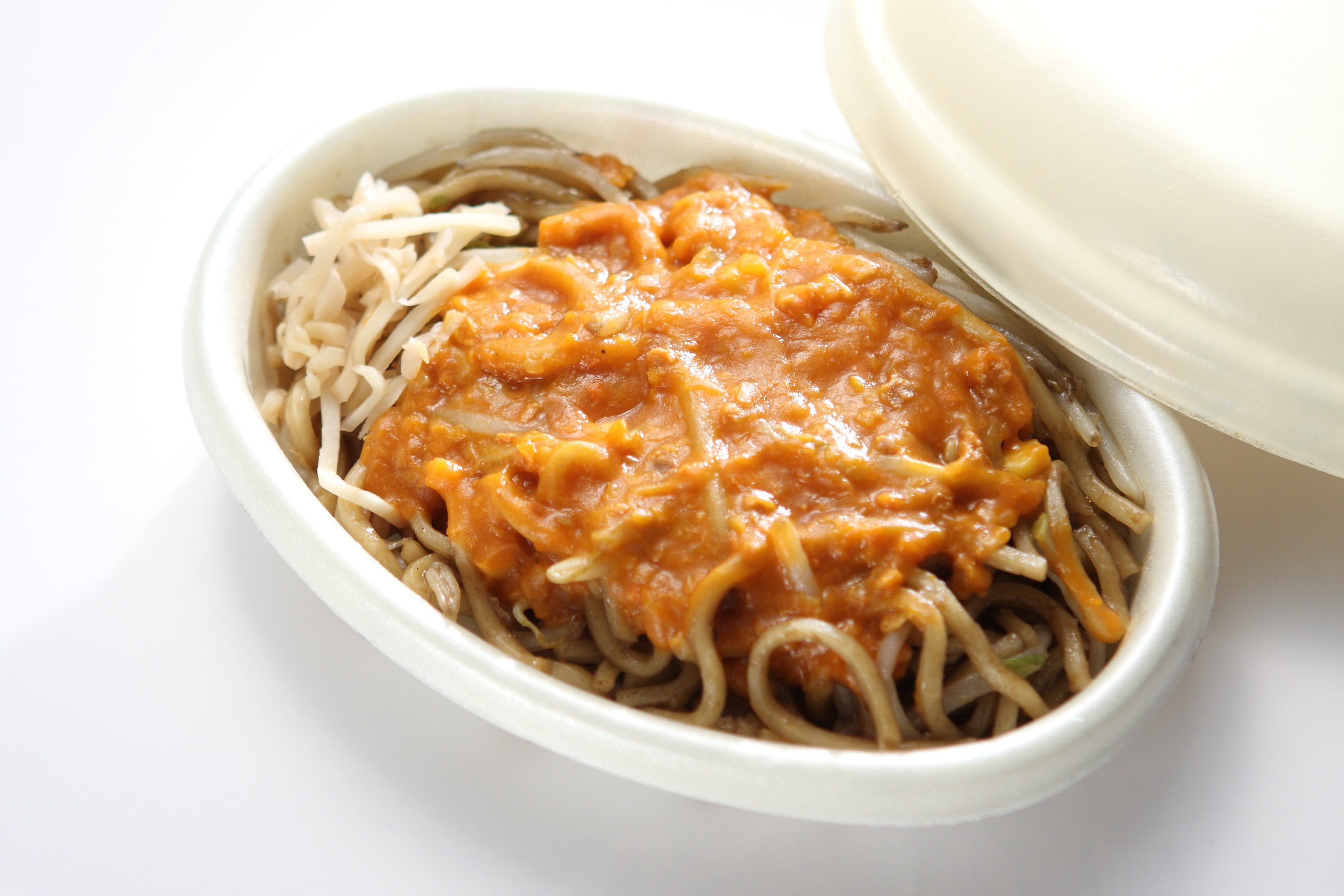 Niigata, a rice-growing area, has many related specialties such as rice and rice crackers. However, many of Niigata's B-grade gourmet foods have little to do with rice.

The representative one is Niigata's five major ramen. Some Japanese even call Niigata the "Ramen Kingdom"! Here you can enjoy a variety of ramen that varies from region to region.
When talking about B-grade gourmet in Niigata, we must not forget those B-grade gourmet that are based on Western food. In 1874, an Italian cook landed in Niigata from the Sea of Japan opened Japan's first Western restaurant, Italia Ken, in Niigata. Due to the success of this restaurant, many Western restaurants have been opening up in Niigata opening up since then, hence all the Western-style B-grade gourmets as well.
Niigata 5 Major Ramen
Niigata Prefecture, which is said to be the Ramen Kingdom, stretches narrowly from north to south, and each region has its own unique ramen. They are collectively called "Niigata 5 Major Ramen".

Niigata Rich Miso Ramen

Niigata City's representative ramen coming in a bowl of mixed soup brought together along with the ramen bowl. This is because the miso soup is so thick that you can adjust the taste according to your liking. Famous restaurants include "Komadori" (こまどり) are said the be the birthplace of this ramen.

Niigata Light Soy Sauce Ramen

Another representative ramen born in Niigata City. As the name suggests, the soy sauce-based clear soup is light and has a simple taste with a pleasant aftertaste. There is a convincing theory that it was born from a food stall. Famous shops include "Sankichiya Honten" (三吉屋 本店).

Tsubame Backfat Ramen

Tsubame City is a town that manufactures metal tableware. This ramen was created so that craftsmen who work late into the night can treat themselves in between work. It features extra-thick noodles that don't get swollen easily, soup that's full of pork backfat that doesn't get cold easily, and chopped onions as toppings. Famous restaurants include "Koshu Hanten" (杭州飯店) where it originated.

Sanjo Curry Ramen

The ramen that is popular in Sanjo City, which prospered as an iron goods town. Developed by a Sanjo-born cook who received training at a Western-style restaurant in Tokyo, this ramen with a curry roux that does not get cold quickly soon gained popularity among iron goods craftsmen. There are many variations, such as those with curry roux on top, those with curry-flavored soup, and those that are dipped in curry like tsukemen (dipping ramen). Famous shops include "Masahiro" (正広).

Nagaoka Ginger Soy Sauce Ramen

Born in the snowy Nagaoka region, this ramen warms your body with the help of ginger. You can fully feel the aroma and flavor of ginger in the soy sauce-based soup. Famous restaurants include the ramen's birthplace "Aoshima Shokudo" (青島食堂).

Italian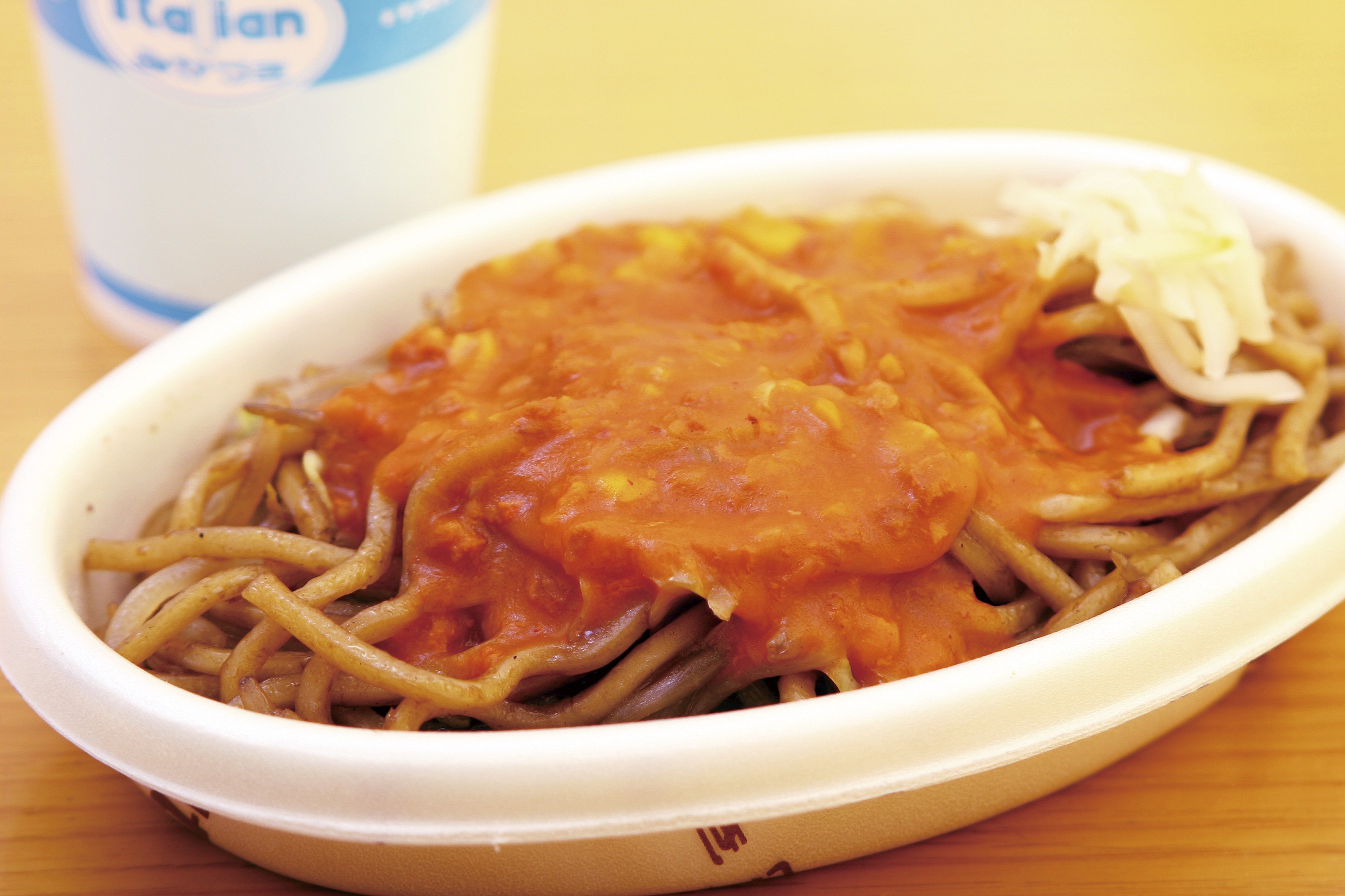 "Italian" (イタリアン) is the name of yakisoba with ingredients such as tomato sauce and meat sauce. It is served at cafes in Niigata Prefecture, and "Mikazuki" (みかづき) and "Friend" (フレンド) are especially famous. Mikazuki is a cafe chain store in Niigata City, while Friend is a cafe chain store in Nagaoka City.
In Niigata Prefecture, there is a lot of controversy over which café originated this 'Italian'. How about tasting and comparing which flavor you prefer? By the way, in some regions of Japan, spaghetti seasoned with ketchup is called Italian as well, but that is completely a different menu from Niigata's Italian.

Curry at the Bus Center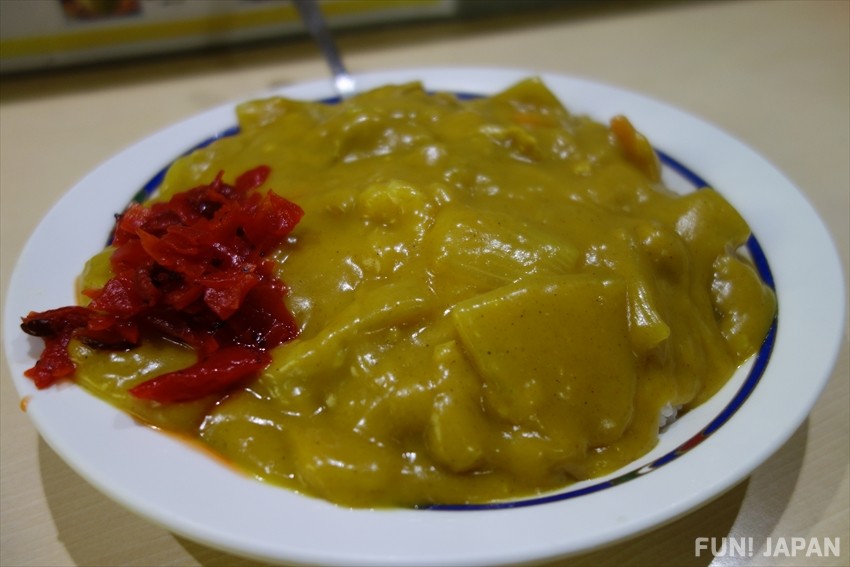 The curry rice of the "Bandai Soba" on the premises of the Bandai City Bus Center, situated near Niigata Station, has been a hot topic for several years. It became popular after being recommended by a comedian who liked curry on a Japanese comedy show, and now there are even customers who come from outside the prefecture.
It features a yellow roux made with a pork bone soup base, and is offered in large servings as shown in the photo, even at regular size (470 yen). Since it is a standing and eating stall, you can't take your time enjoying one. Let's stop by in while transferring or waiting for next bus/train.

Bandai Soba
Address: Bus Center Building 1F, 1-6-1 Bandai, Chuo-ku, Niigata City
Business hours: 8:00 - 19:00
Closed: No holidays
Western-style cutlet bowl (katsudon)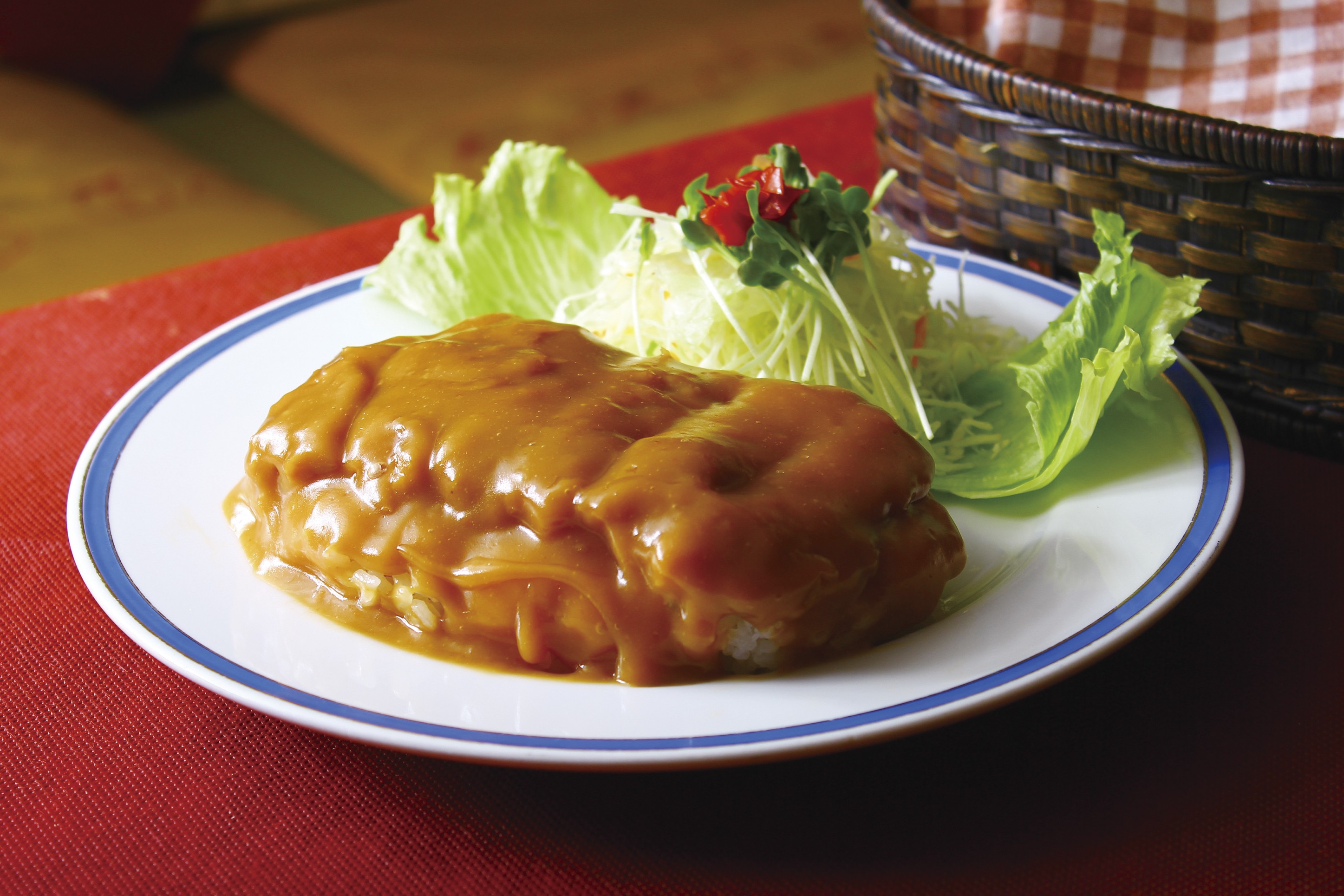 "Western-style cutlet bowl" (洋風カツ丼 / Yo-fu katsudon) in Nagaoka City, Niigata Prefecture, is known for the "Nagaoka Festival Grand Fireworks Show". It is a B-grade gourmet dish with pork cutlet on top of rice served on a plate and topped with sauce. There are two types of sauces: the ketchup-based sauce "Western style" and the demi-glace sauce "Dining room style", We recommend looking up which sauce is used at the restaurant you before paying a visit.

Komatsu Parlor (小松パーラー), which invented Western-style cutlet bowl, closed after the second owner chef passed away, but two of his apprentices opened "Restaurant Nakata" and "Yoshoku Matsu Kitchen", respectively, preserving the taste of the time of its founding.
Restaurant Nakata (レストラン ナカタ)
Address: Wakamanto Building 2F, 2-3-6 Sakanoue-machi, Nagaoka City, Niigata Prefecture
Business hours: 11:30 - 21:30
Regular holiday: Thursday
Yoshoku Matsu Kitchen (洋食 松キッチン)
Address: Michi-no-Eki Nagaoka Hanabi-Kan Food Court, 707 Kitamachi, Nagaoka City, Niigata Prefecture
Business hours: 11:00 - 20:00
Closed: Depends on facility
[Survey] Traveling to Japan
Recommend