【Japanese Gourmet】Affordable "Hokkaido" Local Gourmet Foods Pilgrimage: Central and Southern Hokkaido Edition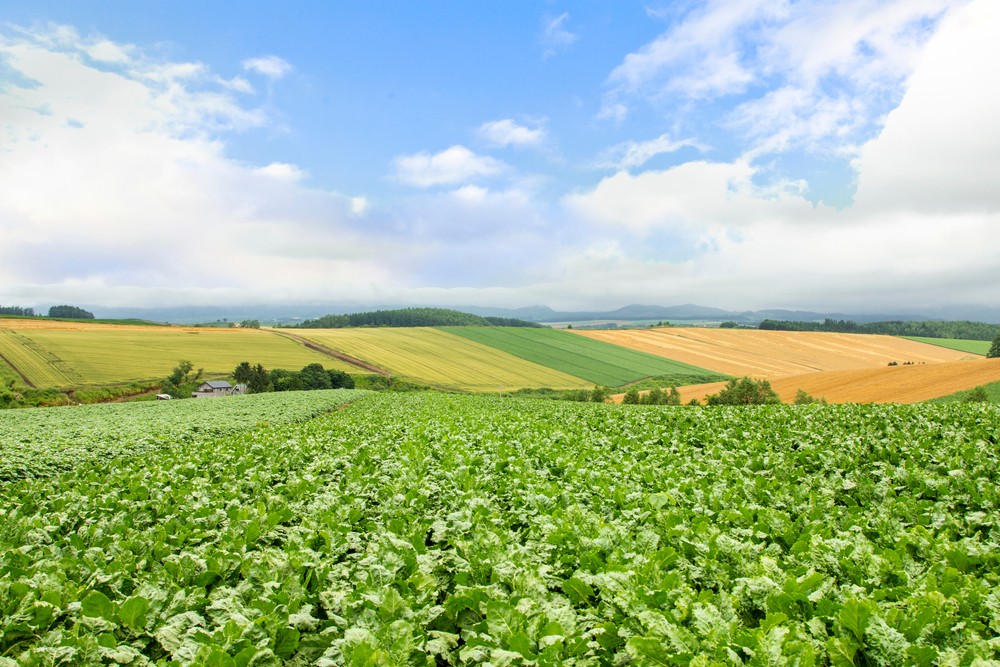 Thanks to the variety of fresh ingredients, Hokkaido features a wide variety of exquisite gourmet foods. In the most delicious prefecture rankings, Hokkaido will definitely take the top 3 spots! Soup curry, 'Genghis Khan' barbecued lamb, seafood dishes, dairy products, etc. are all well-known Hokkaido gourmet foods. However, since Hokkaido is the largest prefecture in Japan in term of area, there is a wide variety of local gourmet foods in each area. Therefore, this time we would like to introduce the B-grade gourmet food in each region of Hokkaido.

What is "B-grade gourmet"?
In addition to the popular tourist gourmet that you have to eat, even in the same prefecture, different local gourmets are born depending on the area. B-grade gourmet is a taste that is familiar to the locals cooked with local ingredients without using any splendid techniques or decorations. Namely, they are affordable but still called the gourmet foods.

Strengths of Hokkaido Gourmet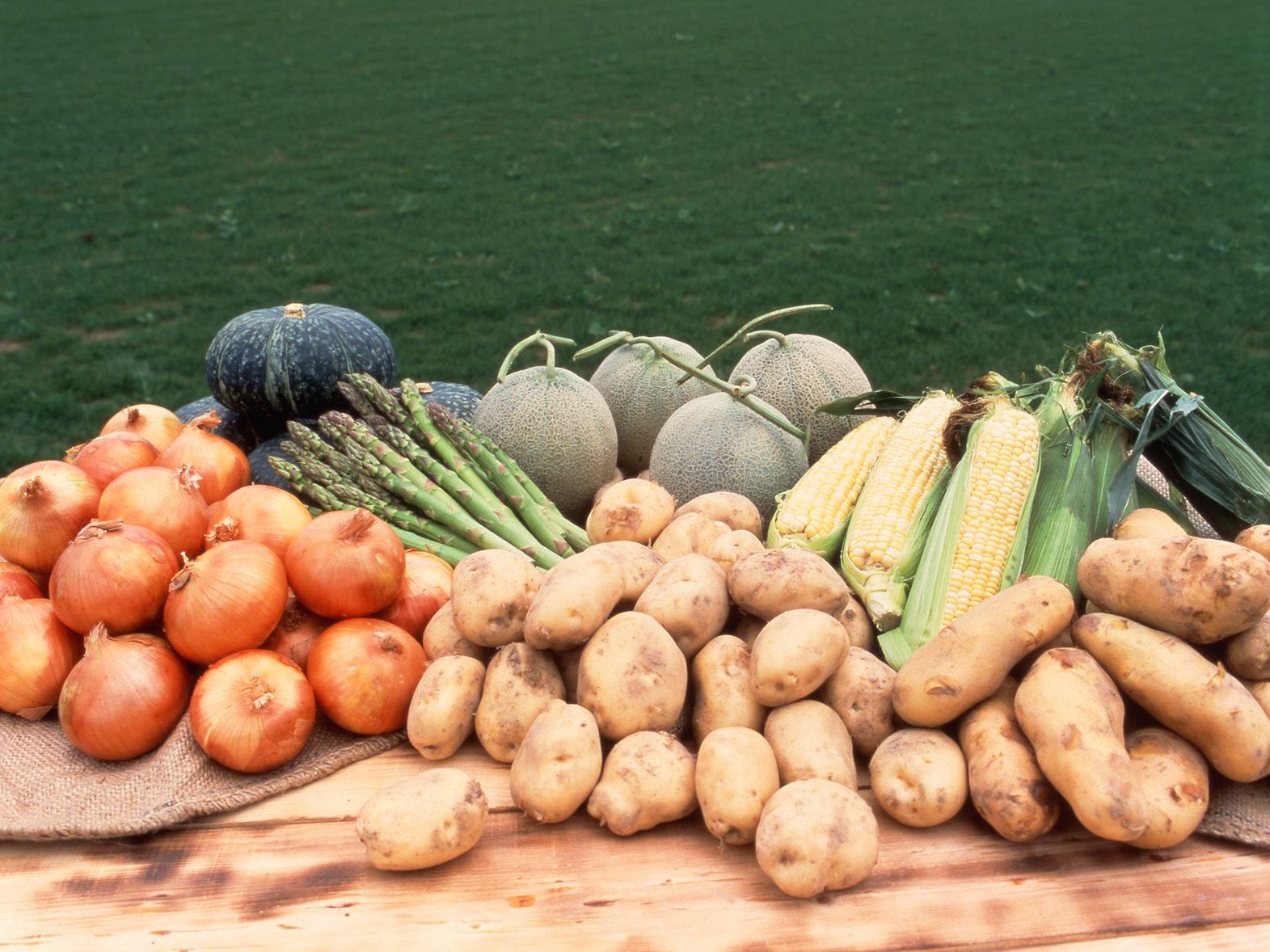 Hokkaido is the northernmost administrative area in Japan and has the largest area. The total area of land on the main island is approximately 78,000 square kilometers (not including remote islands). Due to its large size, the natural environment and climate are completely different in each area. Thanks to that, there are a wide variety of agricultural products. Moreover, not only the production volume but also the deliciousness and quality are outstanding as well.

Hokkaido B-grade Gourmet
Speaking of Hokkaido's typical gourmet, you would think of soup curry, Genghis Khan barbecued lamb, seafood dishes, dairy products and so on. In fact, the large Hokkaido can be roughly divided into four areas: Northern Hokkaido, Eastern Hokkaido, Central Hokkaido, and Southern Hokkaido and each area has its own B-grade gourmet. This time, we would like to introduce you to the B-grade gourmet foods of Central and Southern Hokkaido.

Central Hokkaido Area (main districts: Sapporo, Otaru, Noboribetsu, Niseko)
Sapporo "Gyoza Curry"
In Japan, savouring ramen along with 'gyoza' dumplings is very common, but in Sapporo, they just put the gyoza on the curry rice! "Gyoza Curry" (ぎょうざカレー), which has a history of more than 40 years, is the signature menu of the gyoza specialty store "Miyoshino" in Sapporo established in 1977. Instead of the bite-sized ingredients commonly found in other curry shops, Miyoshino's curry is made by boiling chopped onions, carrots, and chicken over time. For that reason, one of the characteristics of curry is that it is eaten while being dipped in, like the "sauce" for gyoza.
Otaru "Ankake Yakisoba"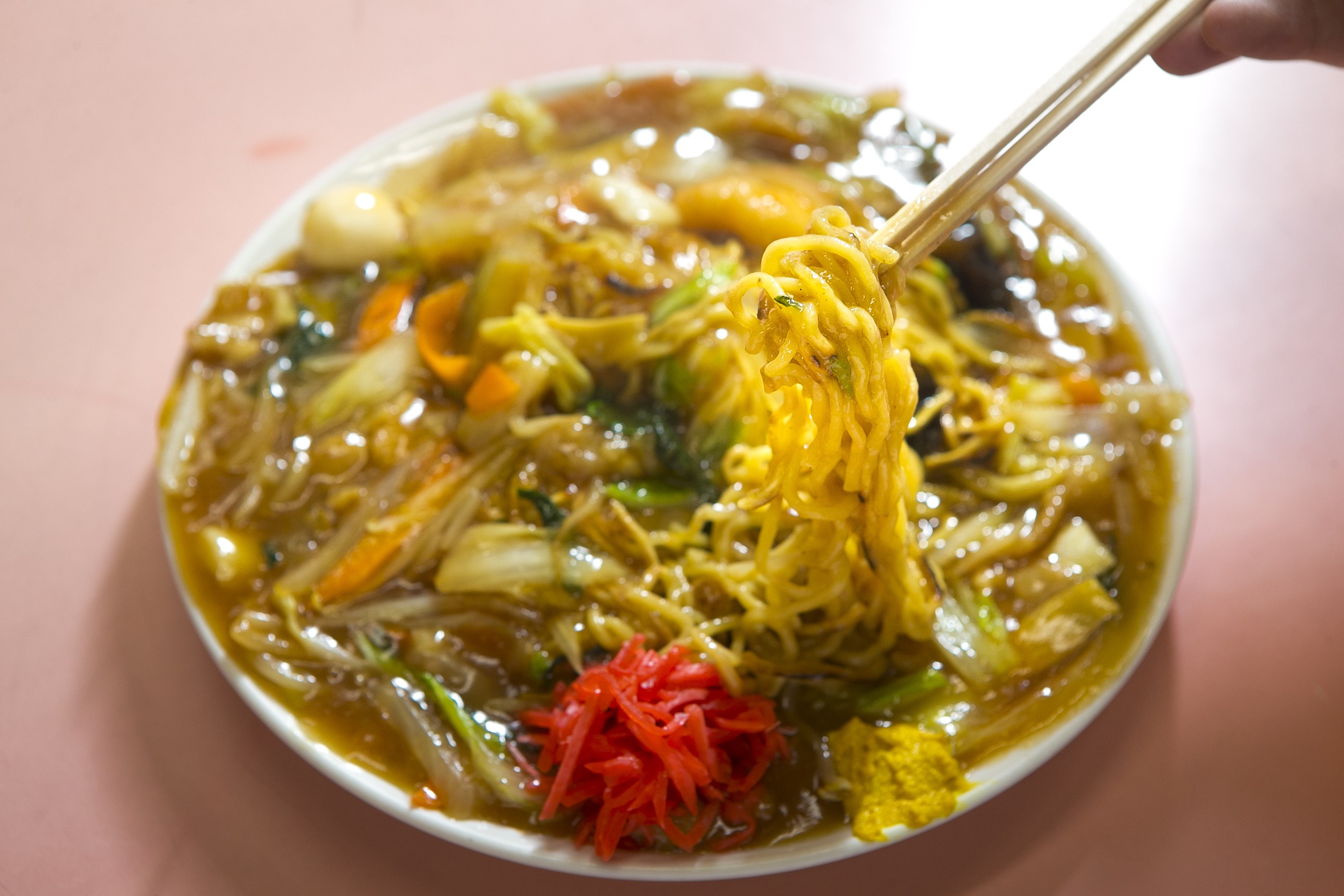 In Otaru, which has a typical tourist spot called "Unga" (運河, the Otaru Canal), the B-grade gourmet loved by the locals is "Otaru Ankake Yakisoba" (小樽あんかけ焼きそば). It is said that Ankake Yakisoba became widespread in Otaru City in the Showa 30's (1955-1964). The special feature is that a lot of ingredients are added to the slightly hard noodles. In order to protect this beloved local gourmet, the people have formed the "Otaru Ankake Yakisoba Shineitai" (小樽あんかけ焼きそば親衛隊- the Otaru Ankake Yakisoba Guards) in the local area and often appeal its deliciousness to many people.

Tomakomai "Sakhalin surf clam"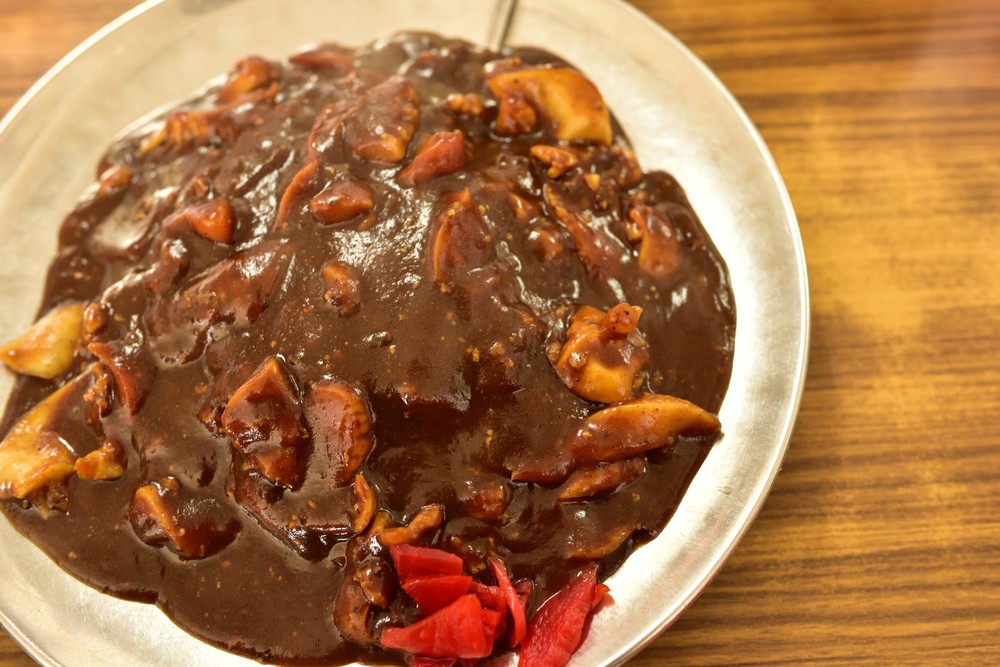 In Tomakomai City, which has the largest catch of Sakhalin surf clams in Japan, Sakhalin surf clams or locally called 'Hokki-Gai' (ホッキ貝) are an indispensable ingredient for locals' dining tables. Among them, "Hokki-Gai curry" (ホッキ貝カレー) and "rice cooked with Hokki-Gai" (ホッキ貝の炊き込みごはん) are standard home-cooked dishes. In recent years, Tomakomai City has continued to devise new Sakhalin surf clam dishes. For example, "Tomakomai Hokki-Gai Yakisoba" (苫小牧ホッキ貝やきそば) invented in 2015 is so popular that it suddenly becomes a new specialty gourmet.

Southern Hokkaido area (main districts: Hakodate, Matsumae)
Hakodate "Lucky Pierrot"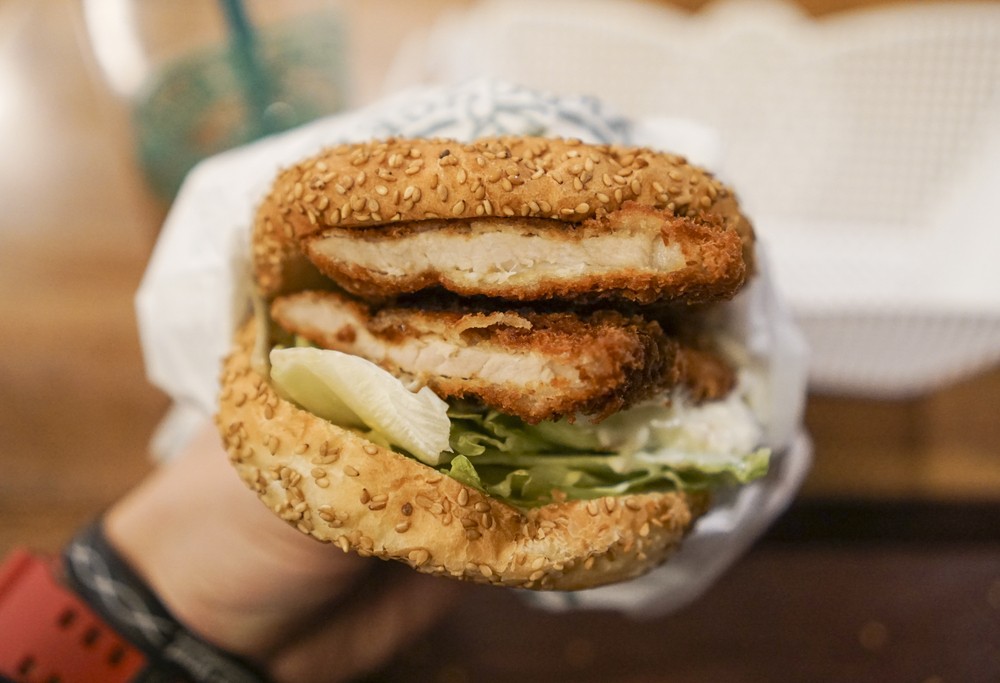 "Lucky Pierrot" (ラッキーピエロ), a hamburger shop chain from Hakodate, has 17 branches centered in Hakodate and neibouring cities as of June 2020. Despite being eaten only in Hakodate, it has won the crown of "local hamburger nationwide ranking: number 1" and is also the "most delicious hamburger" chosen by foodies and gourmets. Countless tourists from all over Japan come to enjoy the taste. We recommend the popularity number 1 "Chinese Chicken Burger" and the hearty "Lucky Egg Burger". Also, the photo above is the popularity number 3 "Tonkatsu Burger".
Muroran "Muroran Curry Ramen"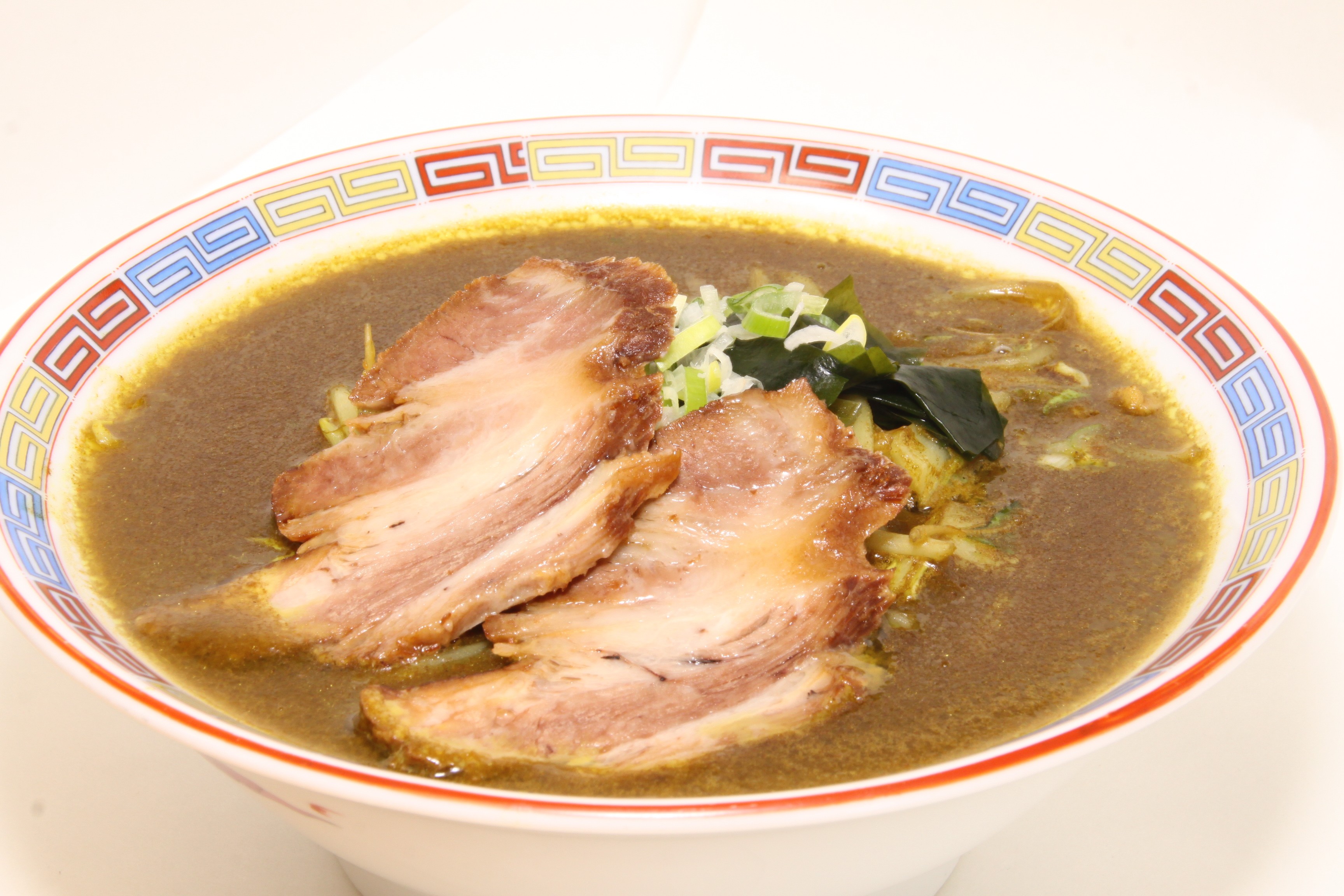 For everyone who has eaten curry udon before, do you know "curry ramen"? Unlike other B-grade gourmets, "Muroran Curry Ramen" (室蘭カレーラーメン), which has a history of more than 30 years, is loosely defined as "There is no particular definition of curry ramen, just having the taste the curry is enough". Thanks to that, each variety's unique taste and cooking method was born. Locally, this curry ramen with wide and numerous varieties is regarded as a representative ramen in Hokkaido, listed alongside the Sapporo Miso Ramen, Hakodate Shio (Salted) Ramen, and Asahikawa Shoyu (Soy Sauce) Ramen.

Muroran "Muroran Yakitori"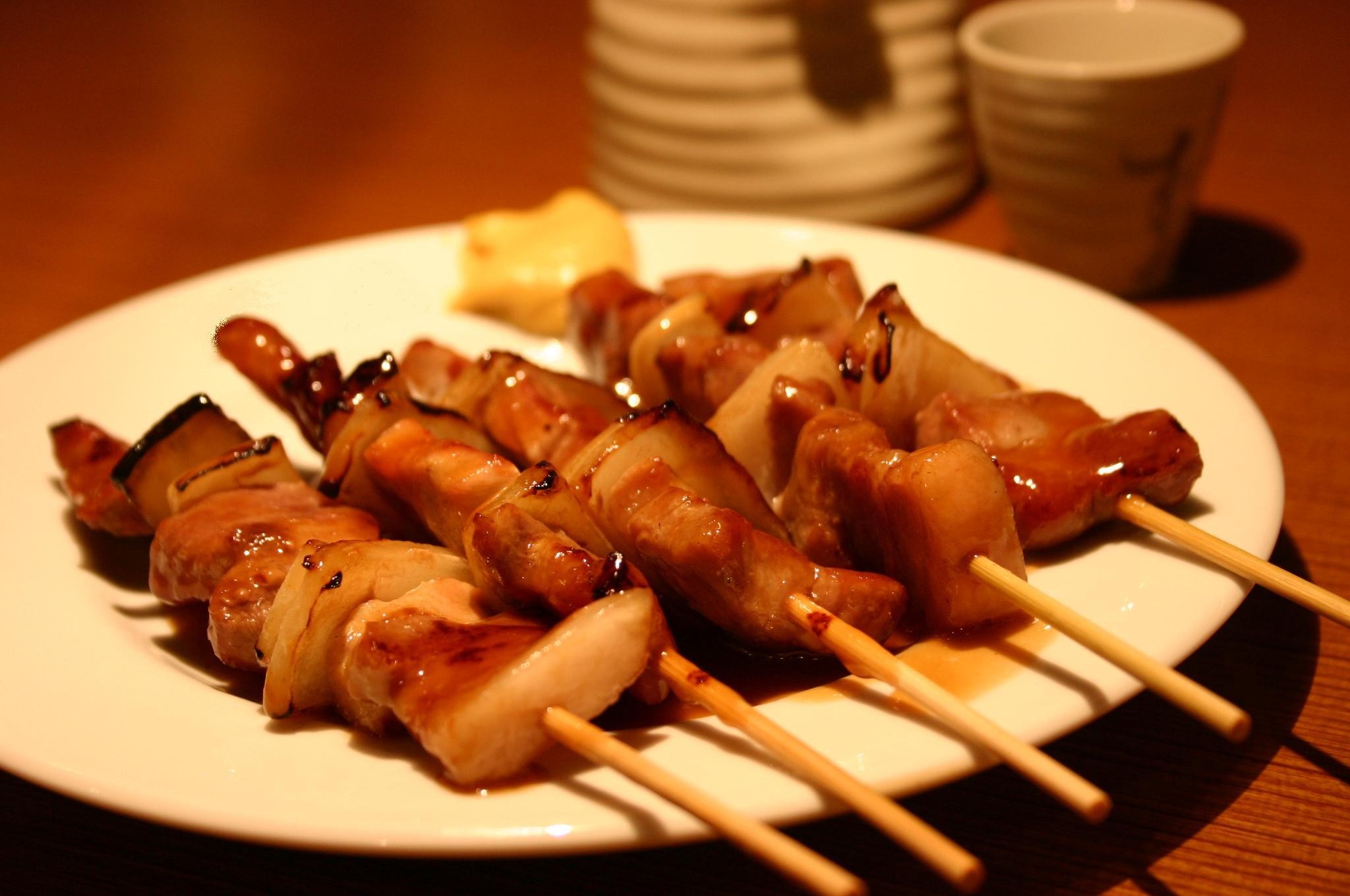 "Muroran Yakitori" (室蘭やきとり - Muroran Skewered Meat) is Muroran's old-fashioned B-grade gourmet. Muroran Yakitori was born in the early Showa period (around 1937), and although the name contains "tori" which means chicken in Japanese, the actually used meat is "pork". Also, the other ingredient that was put on the skewer along with the pork is not the green onion (Japanese leek), but the onions itself. The onions native to Hokkaido are very cheap and go great with pork. Therefore, it suddenly became Muroran's famous B-grade gourmet.

Extra: All of Hokkaido
Hokkaido Zangi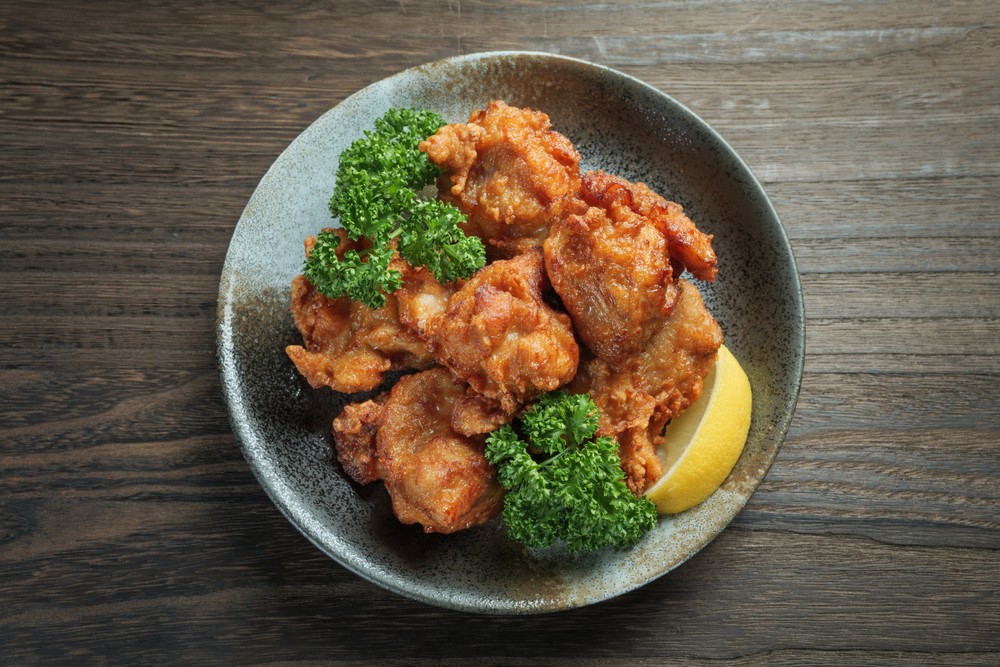 "Zangi" (ザンギ), which is sold everywhere, is a traditional home-cooked dish in Hokkaido. The chicken is thoroughly seasoned before frying, but what important is not how to fry it, but how to season it. The method depends on each store and home, so it can be said to be the typical "Ofukuro no Aji" (おふくろの味 - taste of mom's home cooking) of Hokkaido.

Ageimo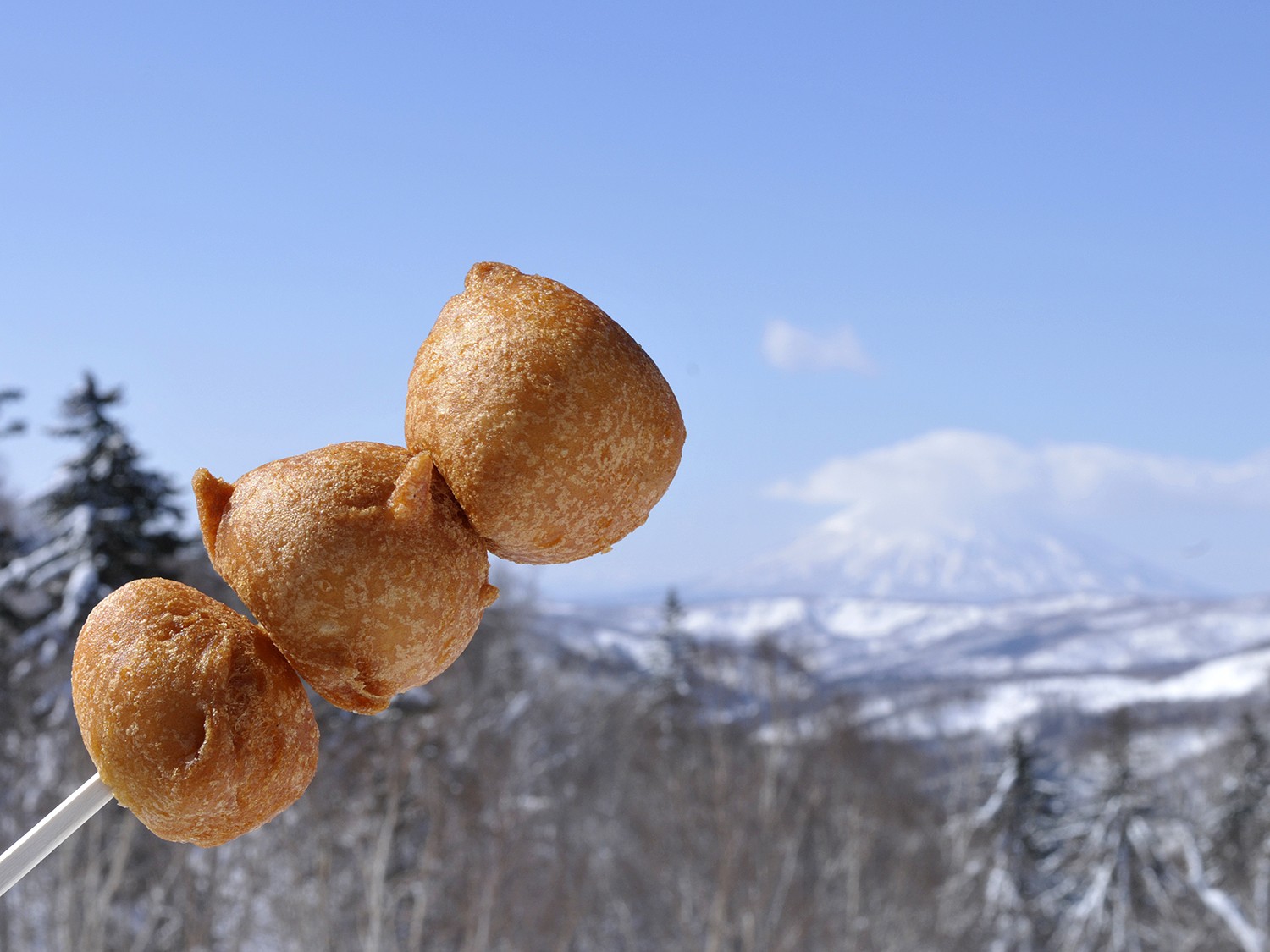 In Hokkaido, the number one potato producing area in Japan, "Ageimo" (あげいも - fried potato) which is not just a snack but also the super popular B-grade gourmet was born. Put the peeled and boiled potatoes in the batter and fry until they become golden brown-colored round shaped. It will take several hours to arrive at "Nakayama Pass" (中山峠 / Nakayama Toge), the birthplace of the Ageimo. Therefore, the food born to fill the hunger of travelers on this empty pass was this "Ageimo". Now it's a Hokkaido specialty that you have to eat when you come to Nakayama Pass.

[Survey] Traveling to Japan
Recommend