【Japanese Gourmet】Affordable Local Gourmet Foods Pilgrimage: "Aichi" Edition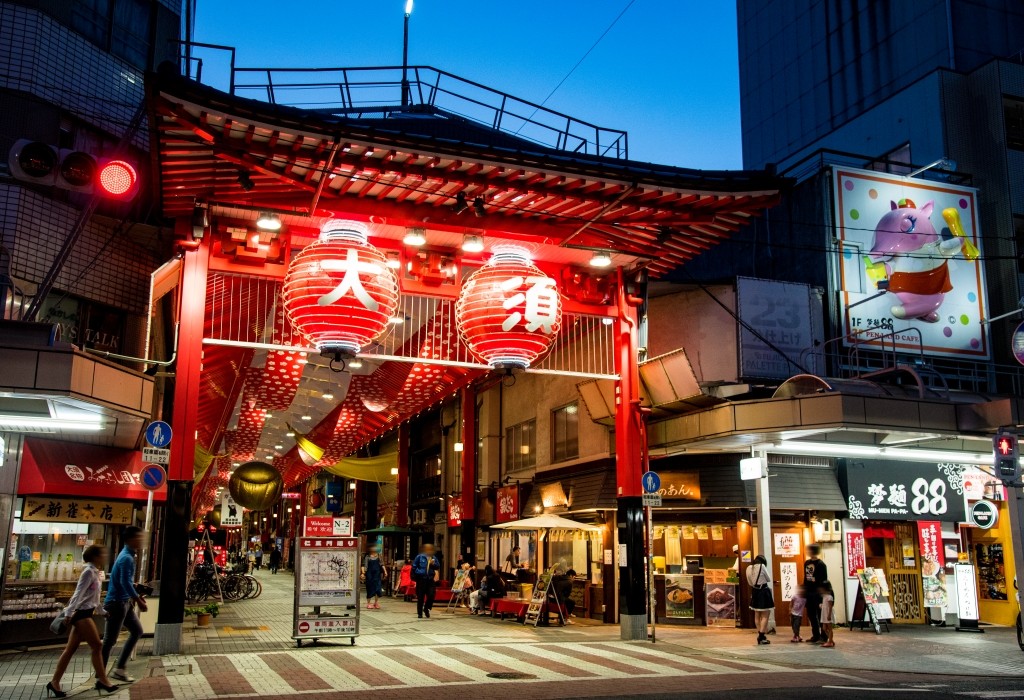 Speaking of Aichi Prefecture, the first thing that comes to mind is its largest city, "Nagoya". After that, there will probably be a debate about whether Nagoya as a tourist destination is interesting or not. Nonetheless, what no one can deny is "Gourmet in Aichi". Therefore, this time I would like to introduce you to the gourmet foods of Aichi Prefecture, which is the center of the Chubu region.

What is "B-grade gourmet"?
In addition to the popular tourist gourmet, different local gourmets are born depending on the area, even in the same prefecture. B-grade gourmet are familiar to the locals cooked with local ingredients without using any splendid techniques or decorations. Namely, they are affordable but still called the gourmet foods.
Secret of Deliciousness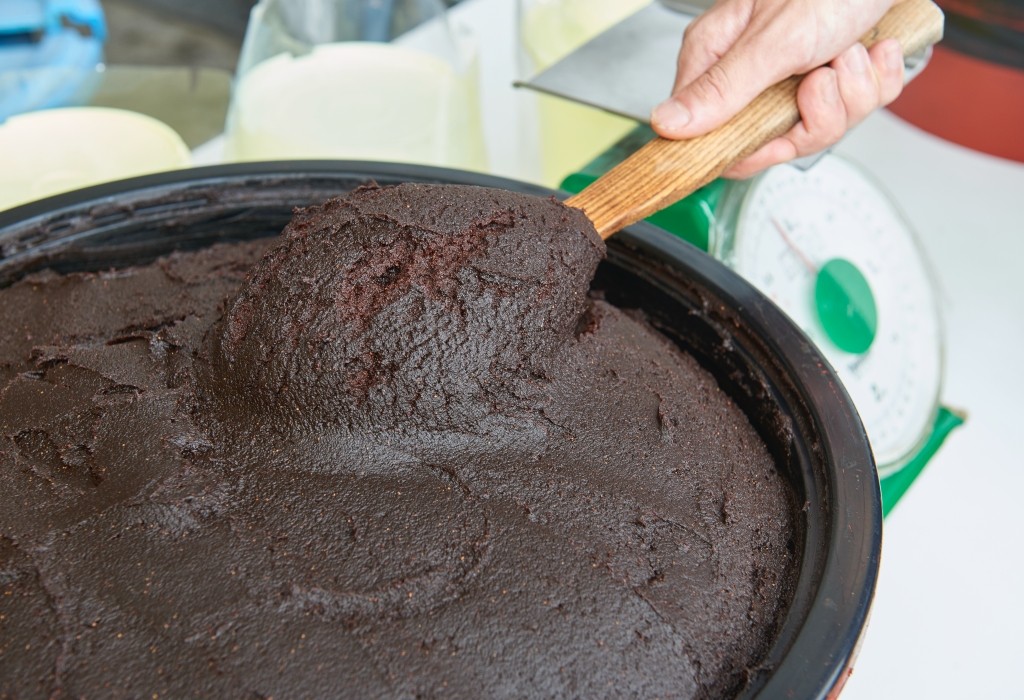 Unlike the Kanto region's soy sauce culture and the Kansai region's dashi culture, the secret to the deliciousness of Aichi's gourmet cuisine lies in its "miso culture" - in particular, the rich "Hatcho Miso" that has been aged for a long time. The birthplace of Hatcho Miso is Hatcho-cho, Okazaki City, Aichi Prefecture, which was formerly known as Hatcho-mura. The birth of miso in Hatcho-mura can be traced back to the Nanbokucho period (1337-1392). It was during the Azuchi-Momoyama period (1568-1603) that the miso had definitely been in production. During the Edo period (1603-1867), Okazaki was a key point for water and land transportation, where the Yahagi River ran north and south and the Tokaido road ran east and west. Hence, Okazaki enjoyed the best conditions for making miso, such as easy availability of raw materials including soybeans and salt, high-quality spring water from the Yahagi River, and warm climate. The production of Hatcho Miso thus continued to grow in Okazaki City.
On the other hand, Hatcho Miso is said to have been a favorite of Ieyasu Tokugawa, who was born in Okazaki. As Tokugawa took over Japan and made Edo (present-day Tokyo) his base, Hatcho Miso also expanded into the Kanto region along the Tokaido and became famous all over the country.
Aichi B-grade Gourmet
Apart from representative gourmet food "Hitsumabushi", or the spicy noodle dish called "Taiwan ramen" (created by a Taiwanese who runs a Taiwanese restaurant in Nagoya), which cannot be found in real Taiwan, I would like to mainly introduce B-class gourmet that are rich in the umami taste of the miso and loved by the locals this time.
Miso Katsu (Miso Cutlet)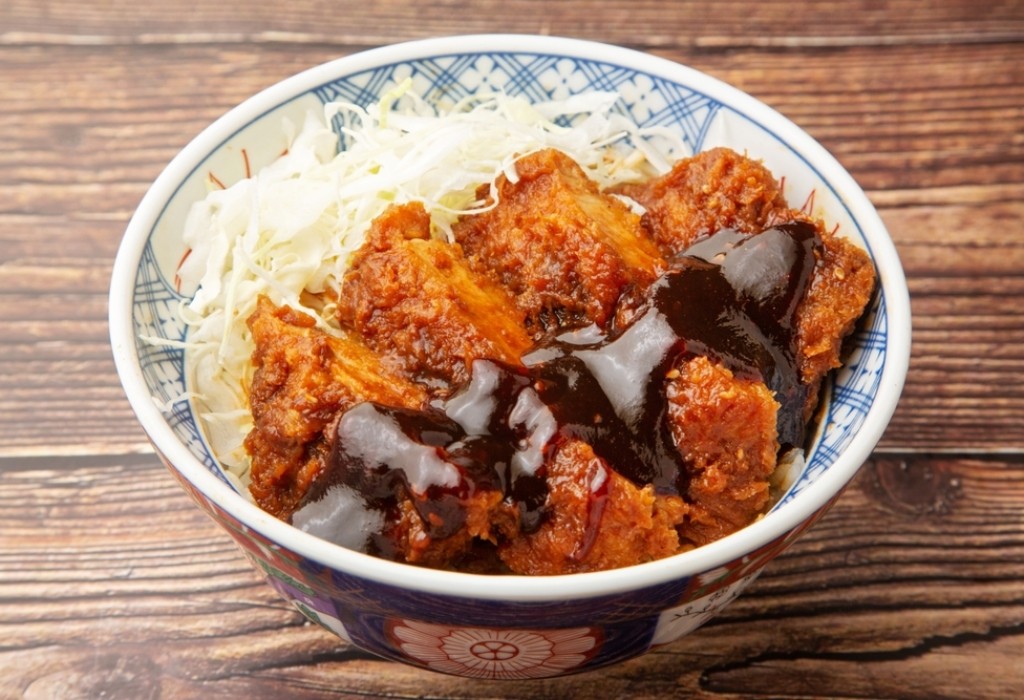 The symbol of Aichi's miso culture is "miso cutlet" (味噌カツ / miso katsu). The crispy fried pork cutlet (called 豚カツ / Ton-katsu in Japanese) is topped with dark brown miso sauce made from Hatcho Miso. At each restaurant, sugar and soup stock are added to Hatcho Miso, then simmered to create a miso sauce that is unique to the restaurant and cannot be eaten elsewhere.

In addition to its dark color, the dish also has a strong taste. When you savor with pork cutlets, the unique soybean taste and sourness of Hatcho Miso will be brought out even more, and you will be smacked in the rich umami. While there are certainly various theories about the origin of miso katsu, nonetheless, all of them represent the deliciousness of Hatcho Miso.
Miso Oden
As you know, "oden" (おでん) is simmered in dashi stock, and you can put your favorite ingredients on a small plate with your favorite dashi stock and mustard. However, in Aichi, the above is not needed at all. Instead of dashi stock or mustard, miso sauce is all you need. A common way to eat it is to place a Hatcho Miso-based miso jar in the middle of the earthenware pot containing the oden ingredients.

Another cooking method is to put the oden ingredients directly into the miso soup stock - the rich umami of the miso permeates deep into the ingredients, giving it a dark brown appearance similar to Hatcho Miso.
Dodeni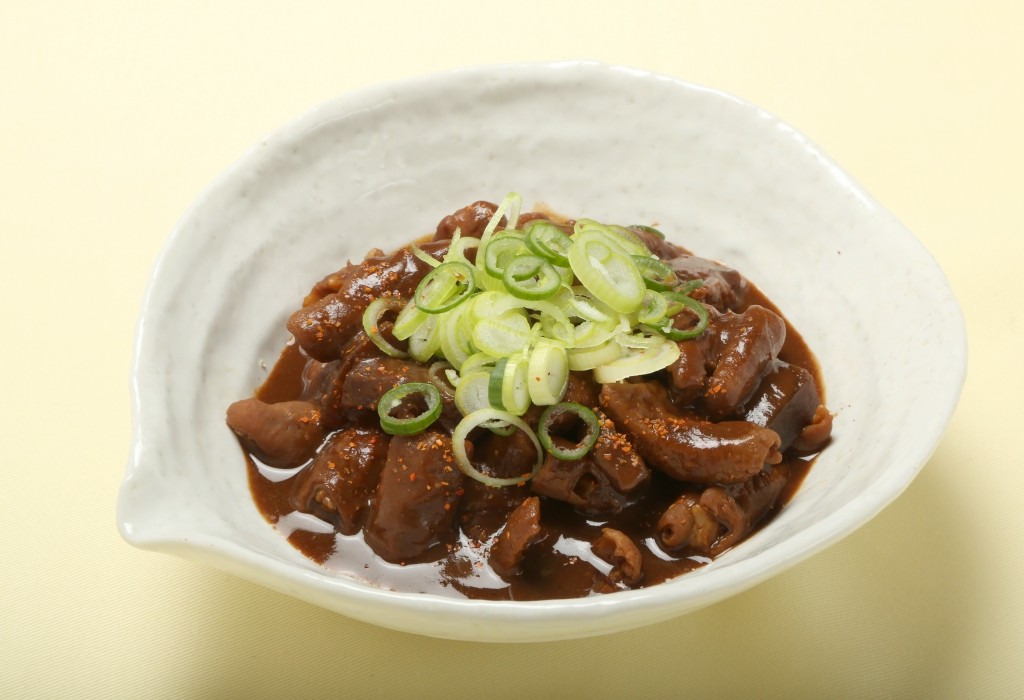 Just like miso oden, dodeni (どで煮) is a dish in which the ingredients are slowly simmered in a rich miso soup stock. The main ingredient is offal, but konnyaku (konjac) and boiled eggs are also added. Doteni, in which the umami of miso is soaked into the ingredients, is an indispensable dish in Aichi's izakaya (Japanese pubs).

Ogura Toast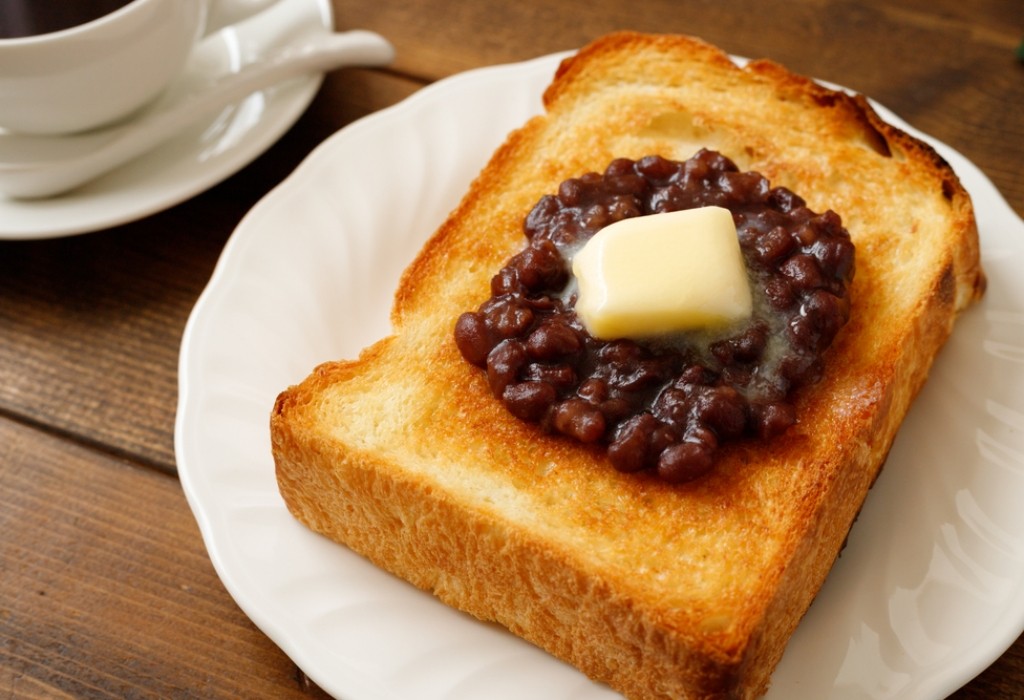 Besides miso, another food culture in Aichi Prefecture is "breakfast". If you order coffee, it comes with toast, which is a standard "morning service" at cafes and coffee shops in the prefecture. Of course, these places serve you the 'Ogura toast'.

Ogura toast (小倉トースト) is freshly baked toast topped with butter and plenty of red bean paste (あんこ / anko). Ogura toast was born in 1921, when the owner of the coffee shop "Matsuba" (満つ葉) got inspired by students eating zenzai (red bean soup) with toast.
Fried Prawns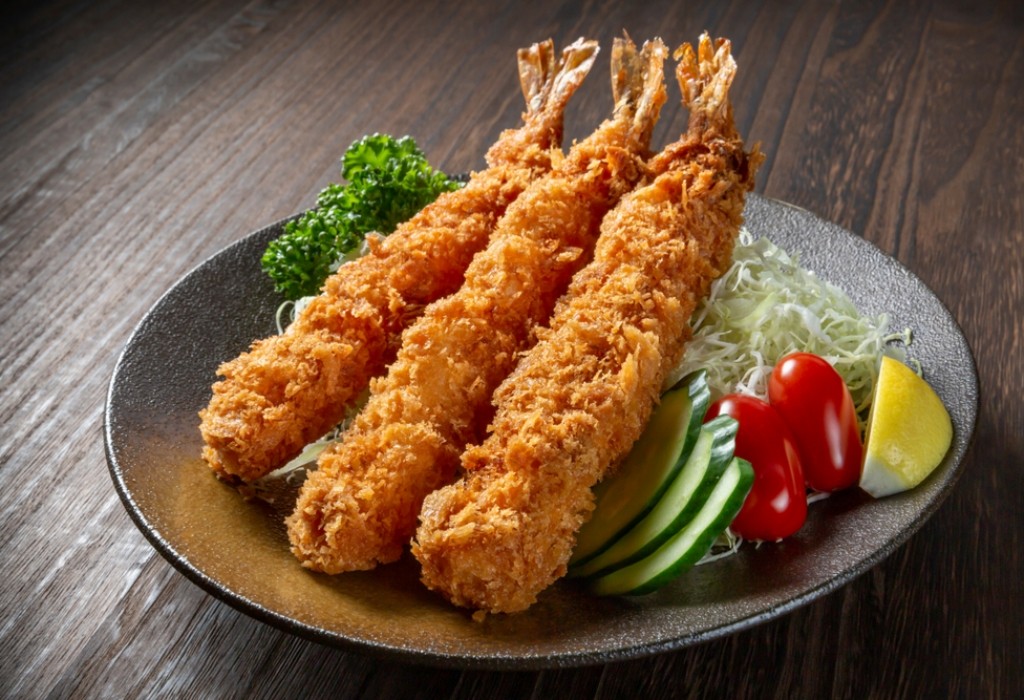 People of Aichi love prawns. Mikawa Bay, located in the southern part of Aichi Prefecture, is one of the largest producers of prawns in Japan. Therefore, prawn dishes are a must for any celebration. Among the wide variety of prawn dishes, fried prawns (エビフライ / ebi-furai) dish is the most familiar side dish for locals. There are not just cafes, western restaurants, and izakayas, but there are even restaurants specializing in all-you-can-eat fried prawns.

The popularity of fried prawns dish has skyrocketed because a Japanese veteran comedian "Tamori" makes fun of the Nagoya dialect pronunciation of "ebi-furai" on a TV program. In fact, the pronunciation in Nagoya is almost the same as in other prefectures. However, with this as an opportunity, the image of fried shrimp as a specialty of Nagoya or Aichi spread throughout Japan.
Tamasen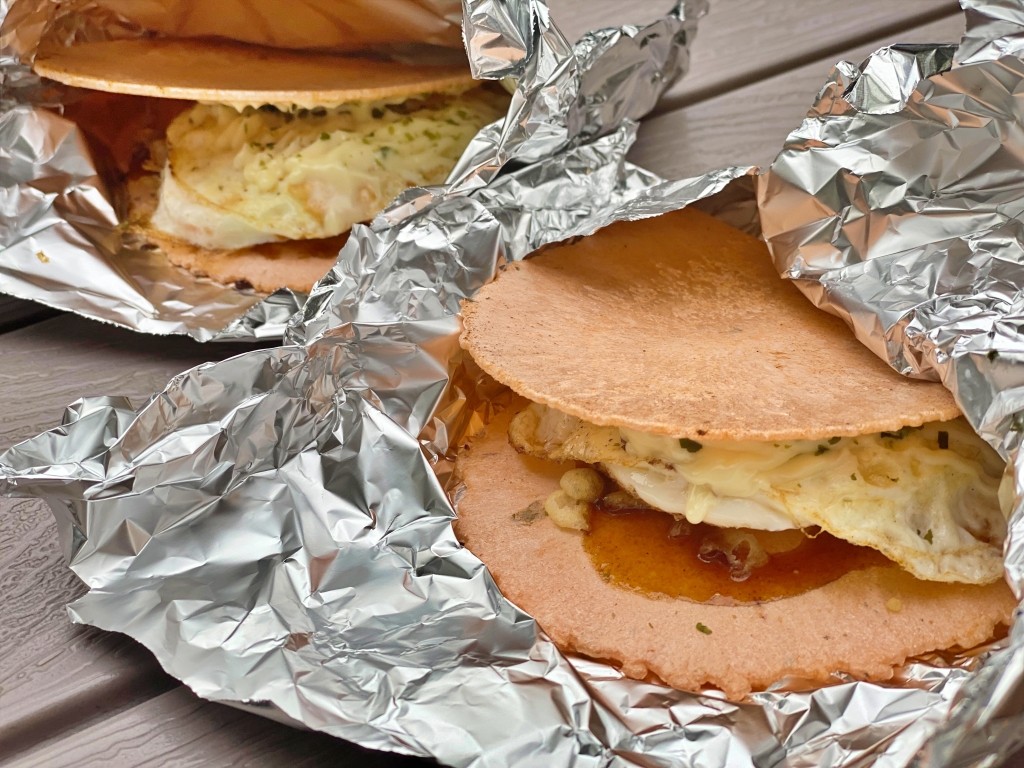 When you place a fried egg or scrambled egg on a shrimp cracker (エビせんべい / ebi senbei) and fold it in half, you get a food called "Tamasen" (玉せん). This snack is often seen at festival stalls and candy stores in Aichi Prefecture. Occasionally, there is also a special version with yakisoba or takoyaki too.

Unlike the Kansai specialty "Tamago Senbei", which uses a soft-boiled egg and regular senbei, Aichi's "Tamasen" is a shrimp senbei with a moderately cooked fried egg sandwiched between them.
In addition, while the birth of "Tamago Senbei" in Kansai was to reduce the weight of plastic containers and packaging, Tamasen from Aichi Prefecture is a snack born out of a kids' desire to "eat fried rice crackers" and the idea that it "goes surprisingly well with a fried egg".
[Survey] Traveling to Japan
Recommend