【Tokyo Suburbs】Recommended sightseeing spots and model courses for day trips in Yuki City, Ibaraki Prefecture
Ibaraki Prefecture, located in the northeastern part of the Kanto region, can be reached from Tokyo in less than two hours by express train. Since you can fully enjoy sightseeing for a day trip from Tokyo, it is one of the prefectures that is often mentioned as a getaway destination near Tokyo.

When people think of Ibaraki Prefecture, many people may immediately think of place names that are often introduced in the media, such as Mito City, Oarai Town, and Tsukuba City. But actually, there are still many famous sights that are lesser known, while many of them are hidden gems that only Japan enthusiasts know about.
That's why, this time we will deliberately avoid introducing major areas, and provide a thorough guide to "Yuki City", a hot spot area that is still unknown to visitors to Japan! Follow the our recommended model course, go around the city of Yuki and discover new charms of Ibaraki Prefecture that you didn't know before!

What kind of place is Yuki City in Ibaraki Prefecture?
While there are many municipalities in Ibaraki Prefecture, such as Mito City (Kairakuen), Oarai Town (Oarai Isosaki Jinja shrine), Hitachinaka City (Hitachi Seaside Park) and Tsukuba City (JAXA Tsukuba Space Center), why is Yuki City worth a visit?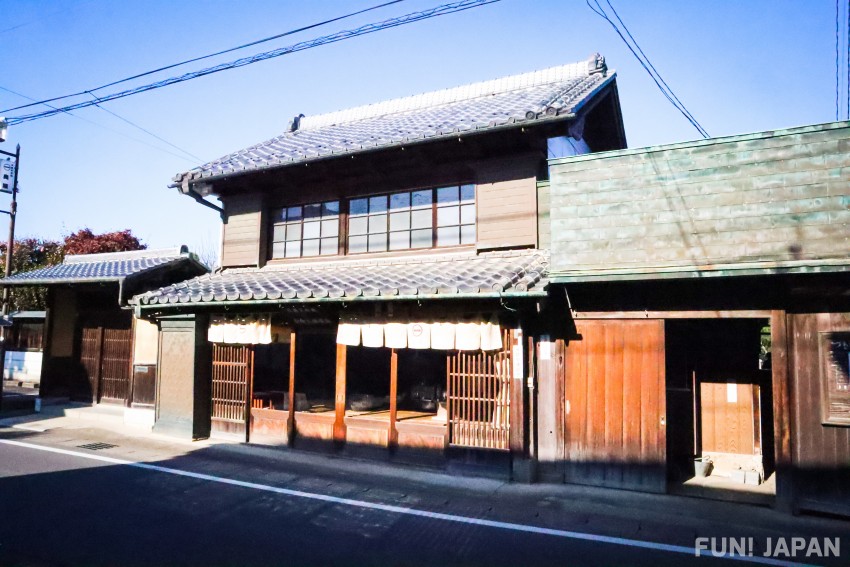 For tourists, one of the greatest joys of traveling to Japan is experiencing Japanese culture. Yuki City, located at the northwestern tip of Ibaraki Prefecture, is an area where many storehouses and townhouses still remain. It is a town where you can enjoy a local atmosphere even though you are in the metropolitan area, along with traditional Japanese culture and gourmet such as "Misegura (見世蔵)", "Kimono", and "Sake".
Misegura is a traditional Japanese merchant house architectural style that uses a storehouse-style building with an outer wall finished with mud and plaster as a store. It is a historical building that represents Yuki City. Many of them have been designated as national registered Tangible Cultural Properties and still exist as Tsumugi wholesalers and long-established stores. Moreover, the number of Misegura in Yuki City is one of the largest in Japan.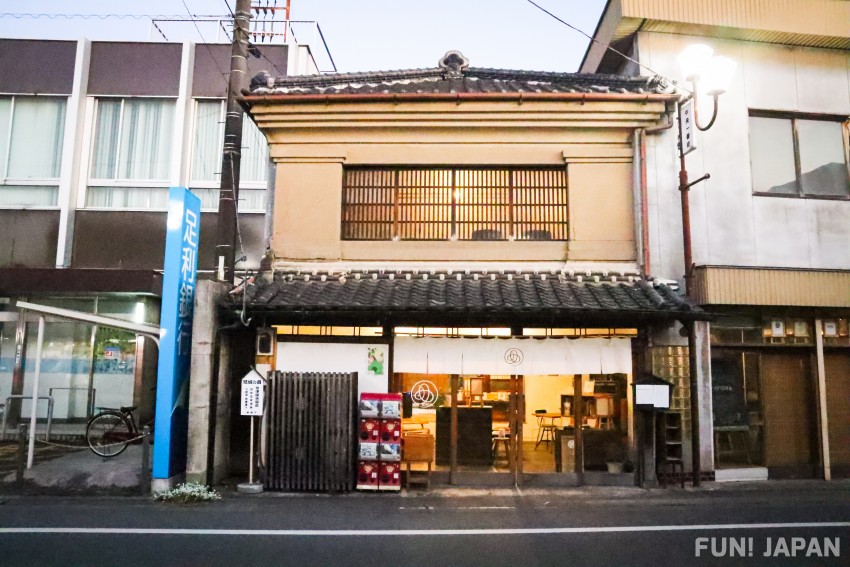 The layout of the castle town created by Tomomitsu Yuki, the first head of the clan who ruled Yuki since the Kamakura period (1180 - 1336), still remains today. Many shrines, temples, and old houses still remain, and you can feel the vestiges of time when it was one of the leading castle towns in the Kanto region.

Including the shared space "Coworking & Café yuinowa", a former 87-year-old dry goods store, there are 31 Misegura buildings in the city currently functioning as miso and Japanese sake breweries, cafes, and even saunas. Strolling around the city will make you feel like you've slipped back in time! Even if you're not a history buff, walking through a nostalgic townscape like this will surely get you excited!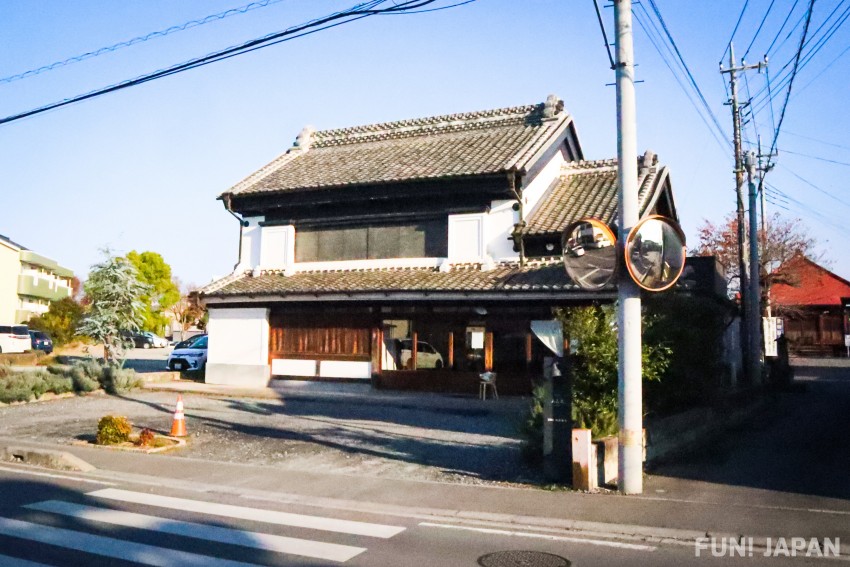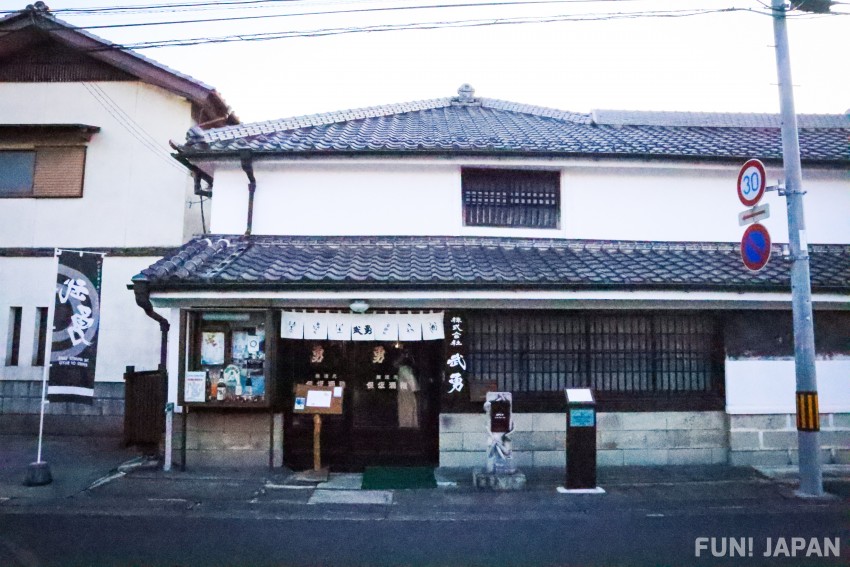 'I am a history fan!', 'I am interested in traditional culture!', 'I want to experience the good old Japan!' - if any of these apply to you, then Yuki City, Ibaraki Prefecture is definitely the place for you! The attractions are concentrated around JR Yuki Station, which is the nearest station, so you can easily get around on foot. It is also recommended for day trips from central Tokyo, as it can be accessed in less than two hours by train or car from Tokyo.

【10:00a.m.】Welcome to the world of "Yuki-tsumugi", one of Japan's most luxurious kimonos
After learning the basics of Yuki City, let's start our town walking tour! All the spots that appear below are within a 15-minute walk from JR Yuki Station, so you can get around efficiently.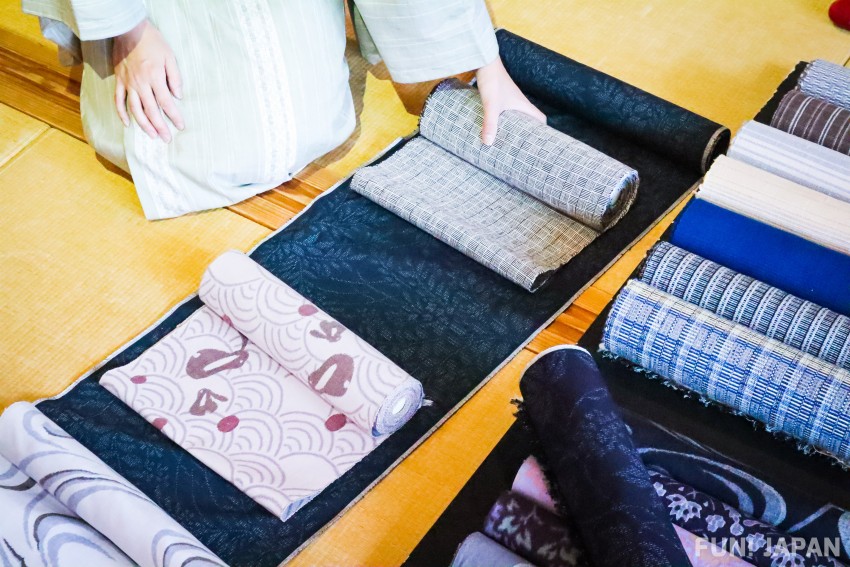 You can't start sightseeing in Yuki unless you first learn about the kimono "Yuki-tsumugi" (結城紬 - Yuki Silk). This is because Yuki-tsumugi is the finest silk fabric that has fascinated kimono fans all over Japan and made Yuki famous throughout the country.

Yuki-tsumugi is a kimono produced in the area around Yuki City, which is said to have a history of about 2,000 years. All the processes are done by hand, and among them, the three processes of "thread spinning, kasuri tying, weaving'' were designated as national Important Intangible Cultural Properties in 1956, and were registered as UNESCO Intangible Cultural Heritage in 2010.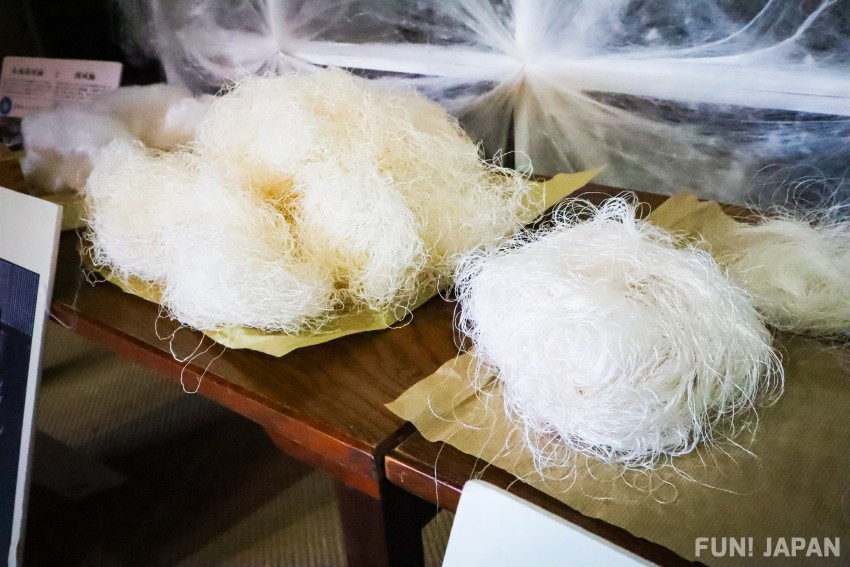 The most distinctive feature of Yuki-tsumugi is that it is woven with hand-spun thread spun from floss silk made from carefully selected silk cocoons. Because the soft floss contains a lot of air, the fabric is both warm and comfortable to wear. In addition, it is wrinkle-resistant and has excellent durability. It is said that there are many households pass the Yuki-tsumugi down from generation to generation as a durable lifetime item that can be worn for 100 years.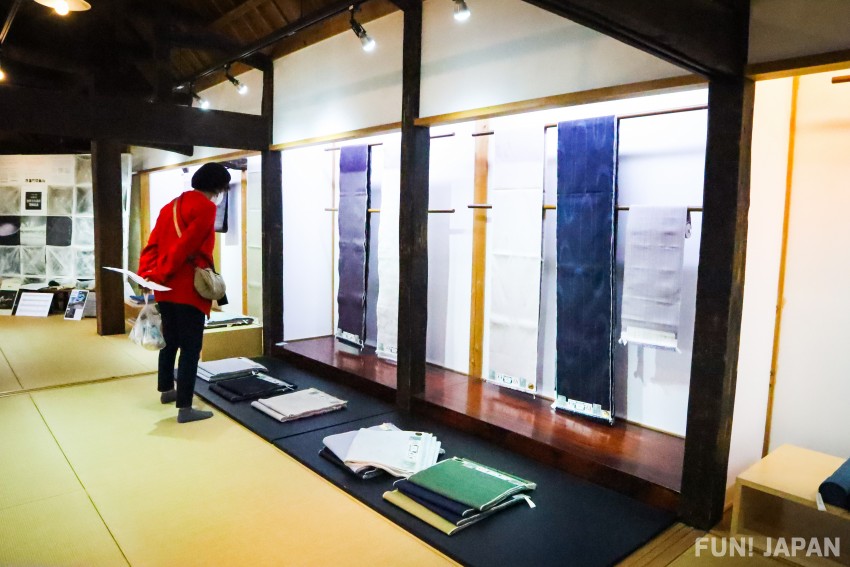 The Yuki-tsumugi general museum "Tsumugi Silk Museum" (つむぎの館 / Tsumugi no Yakata) was born in order to pass on this technique to future generations. On the premises, in addition to the "Kominka Chinretsukan" (古民家 陳列館) where more than 200 pieces of Yuki Tsumugi are on display at all times, there are facilities where you can experience dyeing and weaving, the only archive (資料館 / Shiryokan) in Japan that tells the history of Yuki-tsumugi, and buildings from the Taisho and Meiji periods that have been designated as nationally registered tangible cultural properties.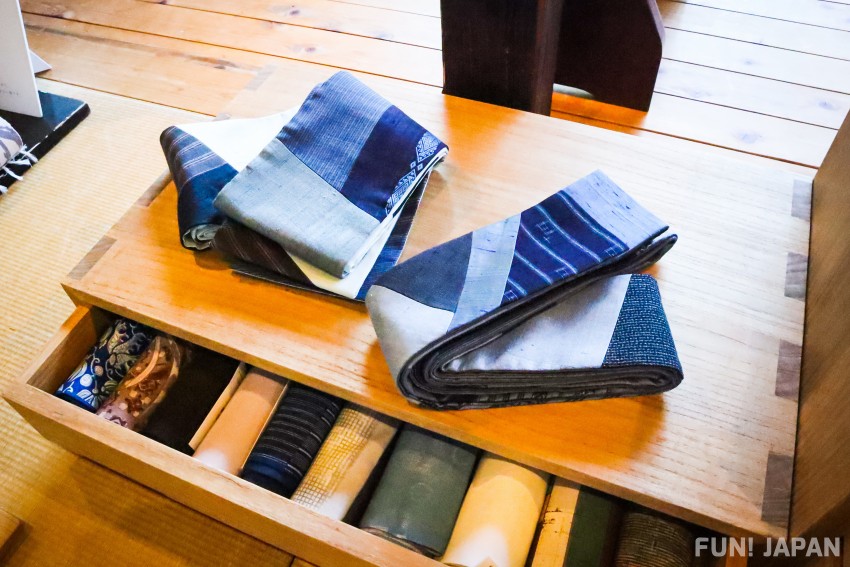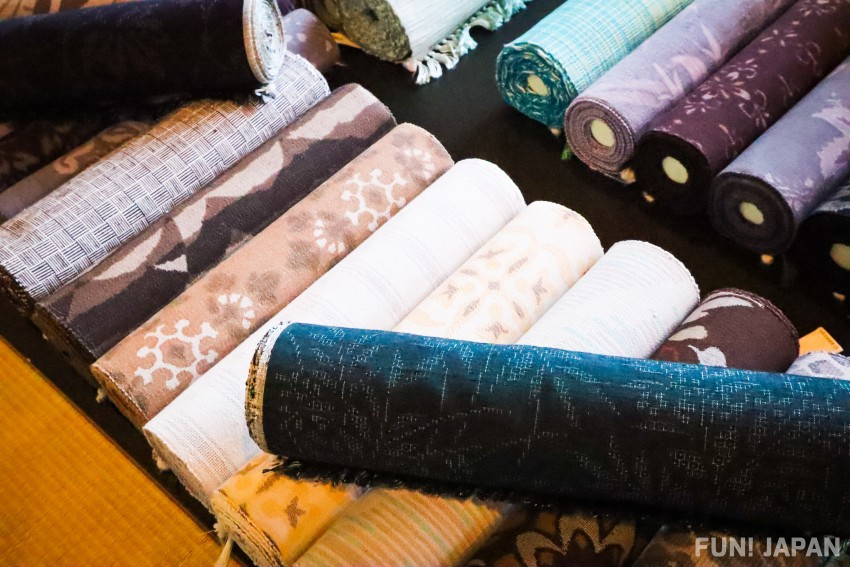 The interior of "Kominka Chinretsukan", a 150-year-old old house that has been relocated and rebuilt, is filled with Yuki-tsumugi! You will totally be amazed at the rich design of traditional Japanese patterns and kimonos.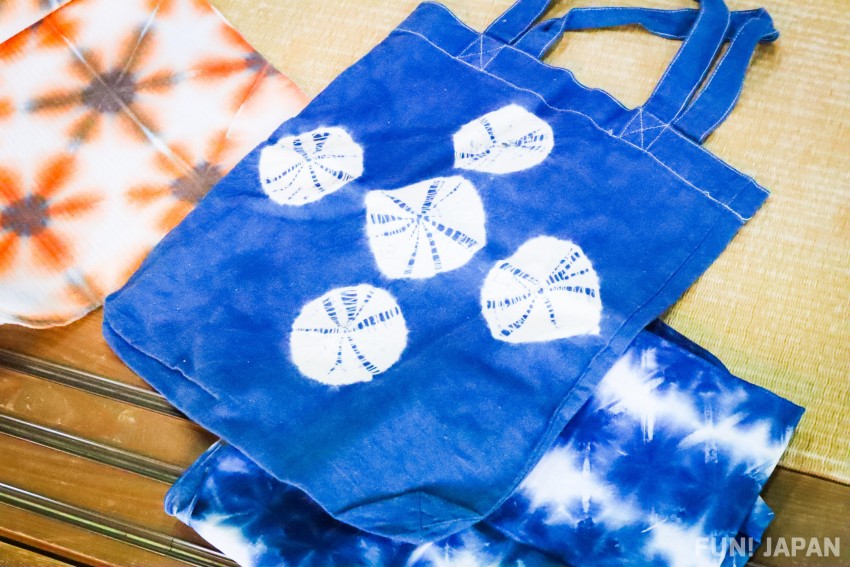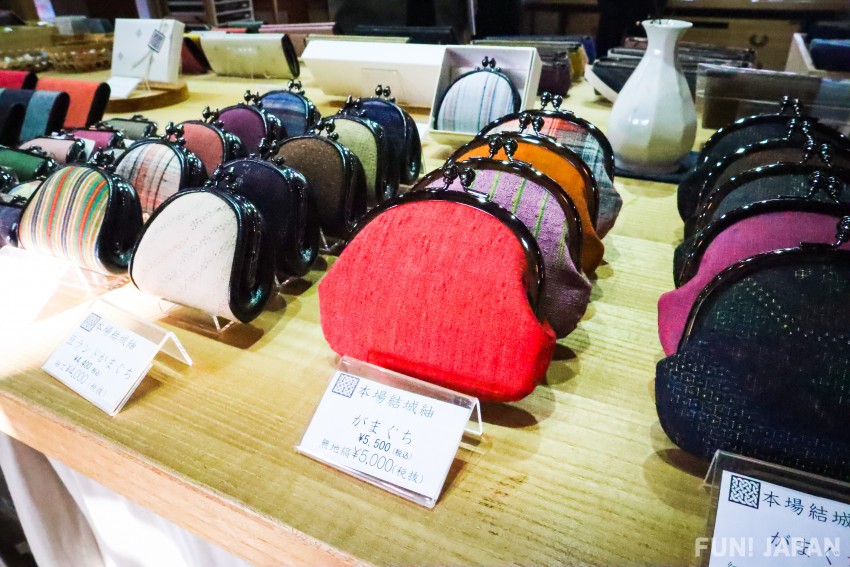 At "Oribakan" (織場館), you can get a glimpse into masterful craftsmanship by signing up for hands-on experiences where you can try dyeing eco-bags or shawls and weaving coasters. Hands-on experiences ares available in two parts from 10:00 or 13:30, which all of them require a reservation.
The fabric of Yuki-tsumugi is not only used for kimono, but also for pouches, ties, pen cases, wallets and business card holders that can be used on a daily basis. Once you feel the fluffy texture, you will certainly be captivated by its charms.
Tsumugi Silk Museum (つむぎの館 / Tsumugi no Yakata)
Address: 12-2 Yuki, Yuki City, Ibaraki Prefecture
Business hours: Weekdays 10:00 - 16:00, Weekends and holidays 10:00 - 17:00
Closed: Tuesday, Wednesday
Access: About 10 minutes on by walk from JR Yuki station
Official site: https://www.yukitumugi.co.jp/
【12:00p.m.】Travel back in time to the Showa period with an exquisite course meal in an old private house
After learning about Yuki-tsumugi, let's start another purpose of this trip - savouring the best local specialties!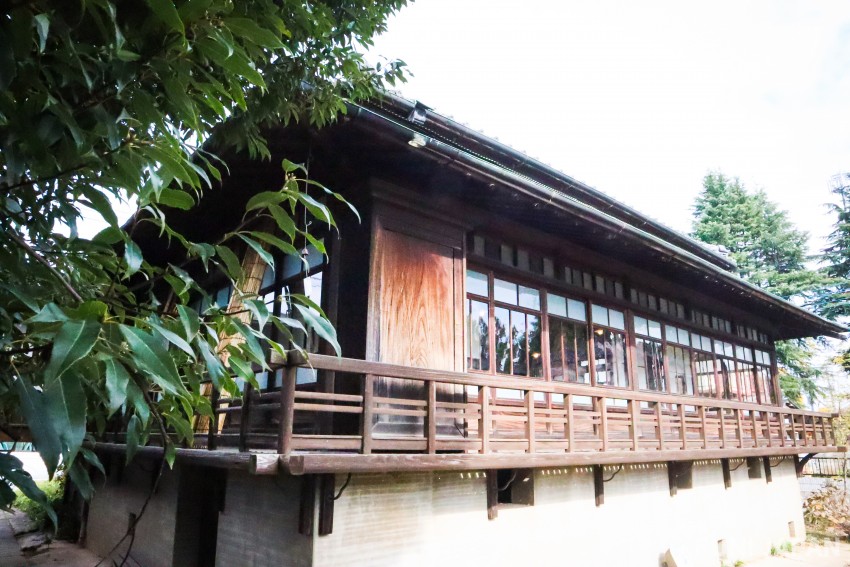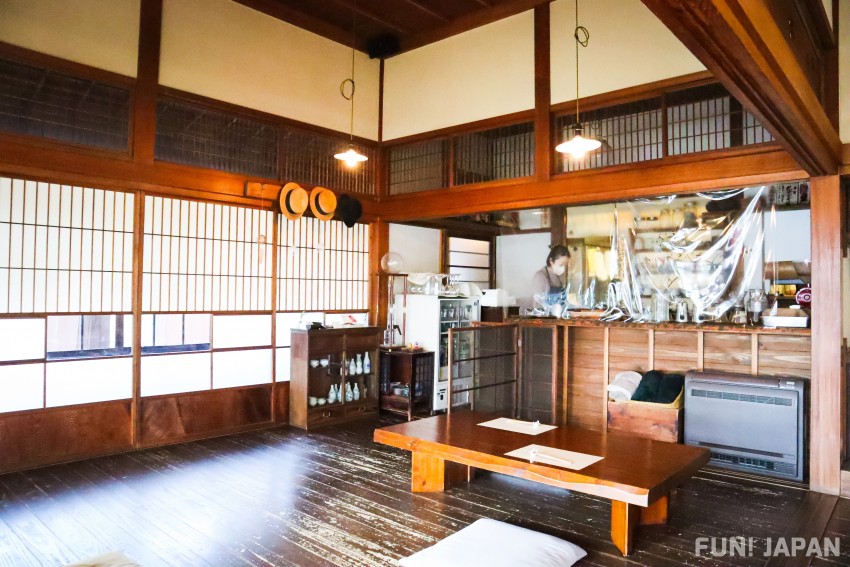 Here, we would like to recommend one of the popular restaurants in Yuki, "Oryoriya kokyu." (御料理屋kokyu.) frequented by many people from outside the prefecture. Passing through the ivy-covered entrance, you will see a shop that is stylishly renovated from an old private house built in the early Showa period. After taking off your shoes, you will find yourself in a nostalgic passageway and a large hall that will make you feel as if you have slipped back in time. It is a space where you can relax in the warmth of wood while bathing in the sunlight from the window.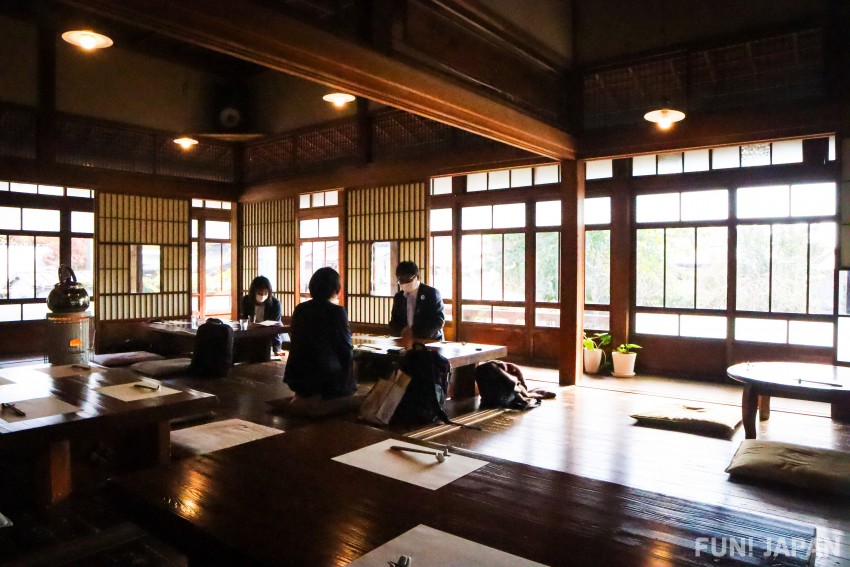 The lunch we had that day was a course meal (reservation required), with an interior full of nature and the warmth of wood far away from the hustle and bustle of the city! By the way, reservations for the lunch course are divided into two times, each of an hour long.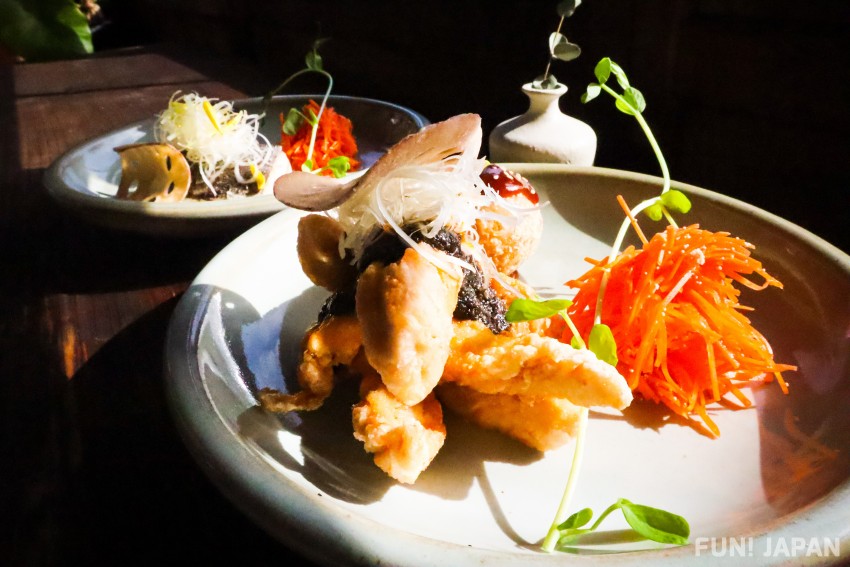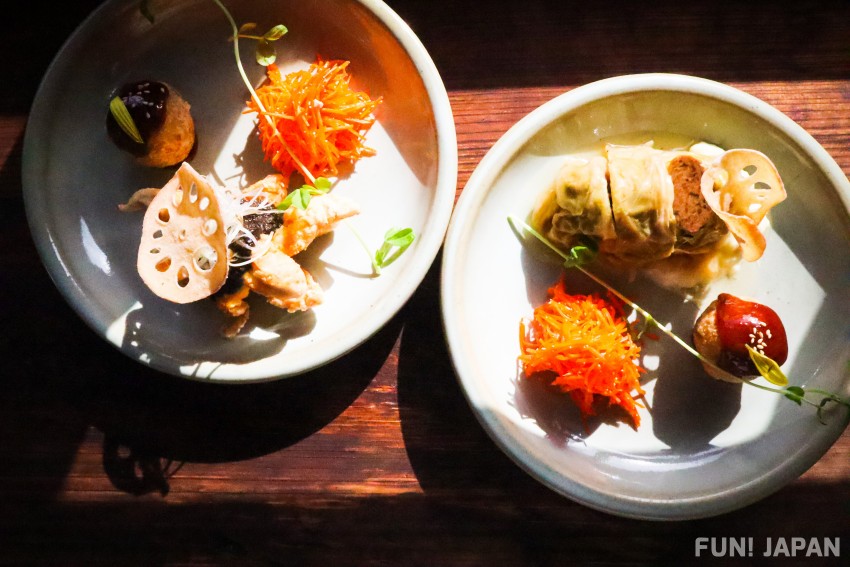 At 'kokyu.', they offer course meals for both day and night, and you can choose from three lunch courses: "Anzu" (杏), "Yamabuki" (山吹), and "Daidai" (橙). The ingredients used are mainly local products such as Ibaraki Prefecture Kuroge Wagyu 'Hitachi Beef' (常陸牛), Ibaraki branded pork 'Rose Pork' (ローズポーク), and seasonal fish procured from the market in the prefecture.

Oryoriya 'kokyu.' (御料理屋kokyu.)
Address: 1085 Yuki, Yuki City, Ibaraki Prefecture
Business hours: Lunch 12:00 - 14:00, Dinner 18:00 - 21:00
Closed: Mondays, 1st and 3rd Tuesdays of each month
Access: About 15 minutes on by walk from JR Yuki station
Official site: http://kokyu.in/
【1:30p.m.】Buy bread at a registered Tangible Cultural Property
As long as the stomach can bear, our gourmet journey continues. We were told by locals that not far from the lunch spot, there is another talk-of-the-town store where the building itself is a registered Tangible Cultural Property... definitely a must-visit!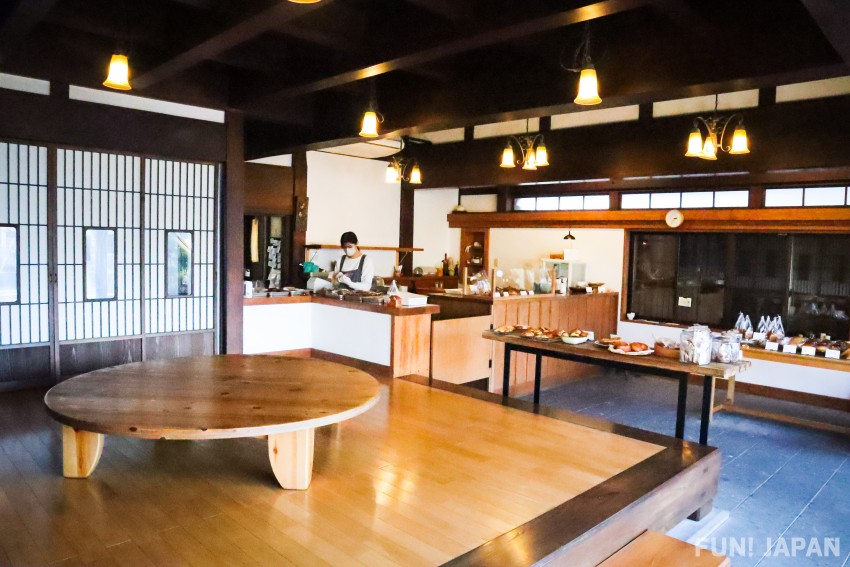 This Misegura, which was built about 100 years ago, is now in operation as a bakery "mums" (ぱんや ムムス) after renovation. The left half of the store is an eat-in space, and the right half showcases freshly baked bread. In addition to white bread, there are a wide variety of breads such as red bean bun (Anpan), melon bread, cream bread, curry bread, and cookies.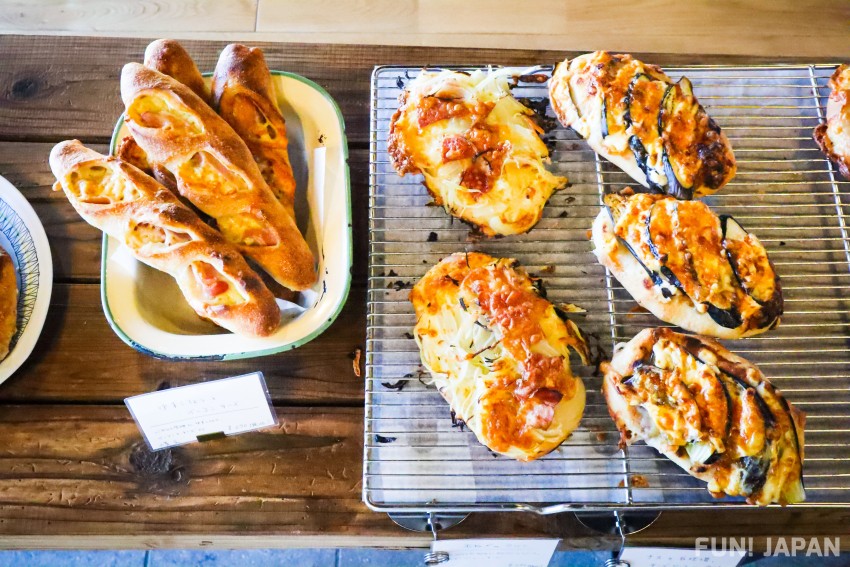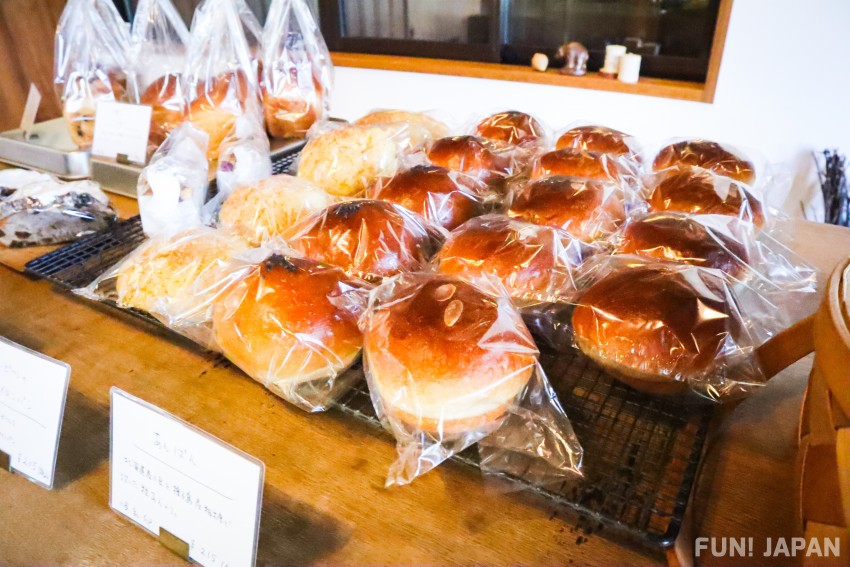 It may sound a little strange to buy breads at 'Misegura', a historical building in Japan. If there is still some space left in the stomach, then we definitely want to buy a large amount for sure!

Panya 'mums' (ぱんや ムムス)
Address: 1319 Yuki, Yuki City, Ibaraki Prefecture
Business hours: 11:00 - 18:00
Closed: Sundays, Mondays, Thursdays
Access: About 15 minutes on by walk from JR Yuki station
Official site: http://panya-mums.com/
【2:00p.m.】Get a Goshuin at Koukenji Temple related to the Tokugawa family
Yuki is a compact town, so spots are close to each other. On a short walk after lunch, we decided to visit Koukenji Temple, which is about a 10-minute walk from 'mums'.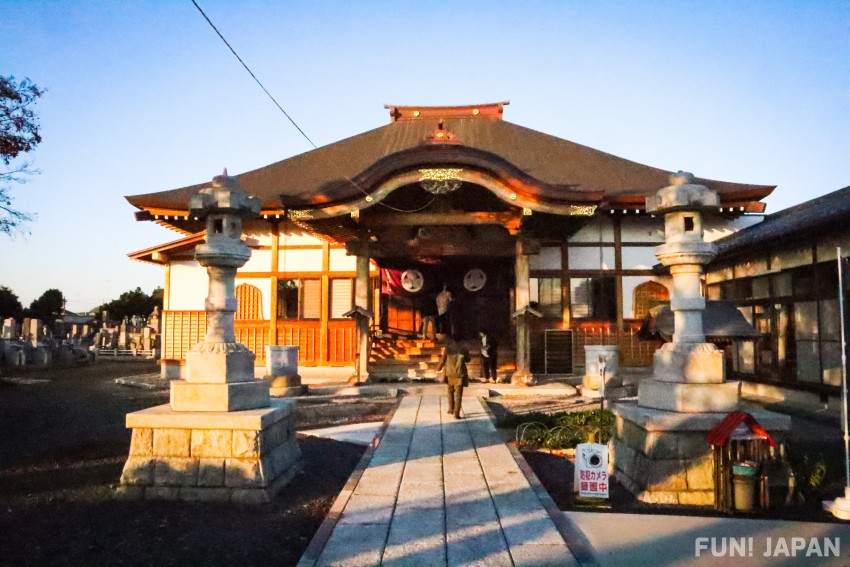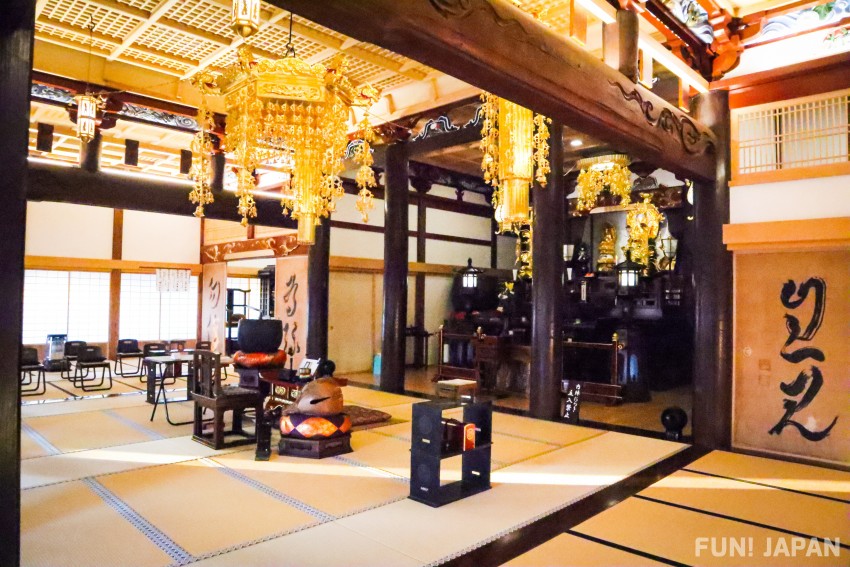 This temple was founded in 1515 by the 15th lord of the Yuki Clan and moved to its current location in 1599 by Hideyasu Tokugawa (the second son of Ieyasu Tokugawa). It is also known as a temple with a connection to the Tokugawa family. In the precincts you can see precious historical buildings such as the Yuki City-designated Tangible Cultural Property "Vermillion Sanmon Gate" (朱塗三門), the main hall, the bell tower, and the zazen hall.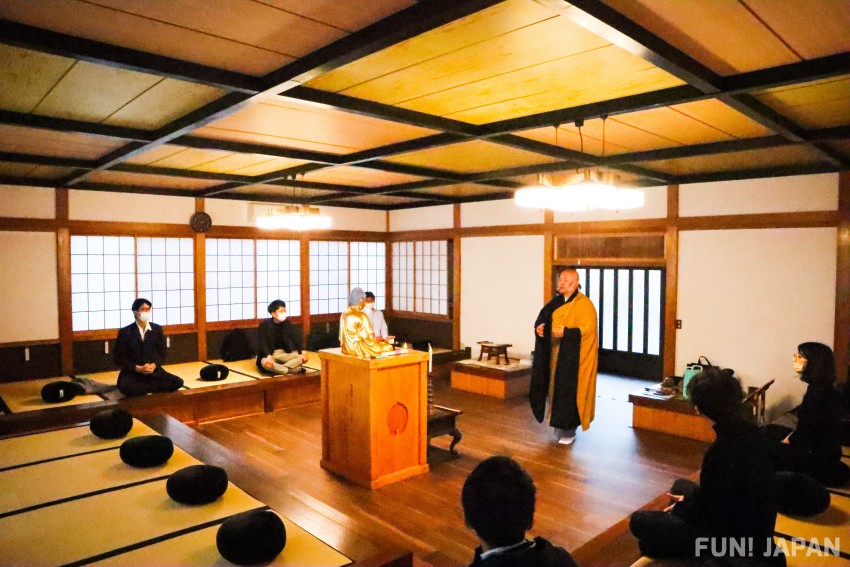 Zazen sessions are held on the mornings of the first and third Sundays of every month. Stretch your spine, spend time away from your smartphone and face yourself. In addition to zazen sessions, sutra copying sessions and temple yoga are also held irregularly.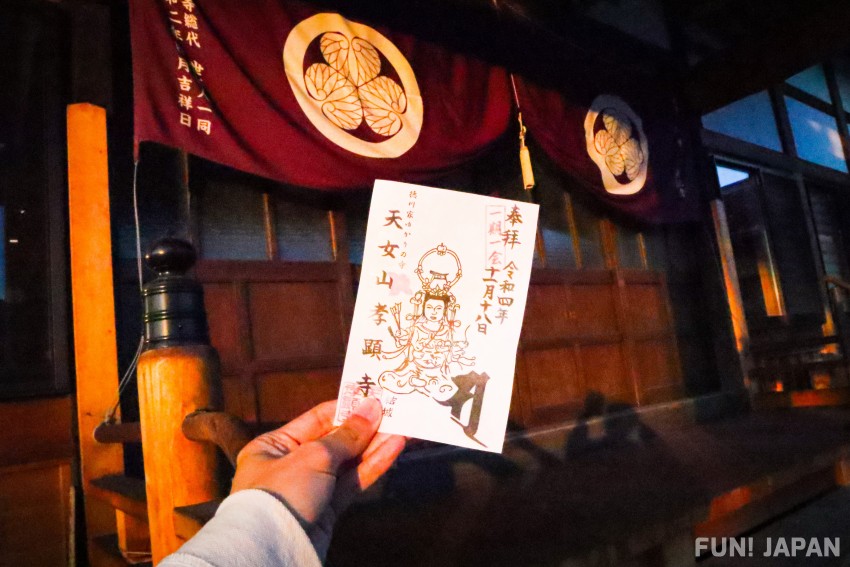 Goshuin is a must when visiting temples. Let's add one of the "temples related to the Tokugawa family" to your Goshuin collection!
Koukenji Temple (孝顕寺)
Address: 461 Yuki, Yuki City, Ibaraki Prefecture
Business hours: You can freely visit the precincts
Access: About 10 minutes on by walk from JR Yuki station
Official site: https://t-koukenji.or.jp/
【4:00p.m.】Get some Japanese sake at Yuki's oldest Misegura
Just as we thought "It's getting dark, so it's time to head home", we've noticed something... we totally forgot to buy a souvenir!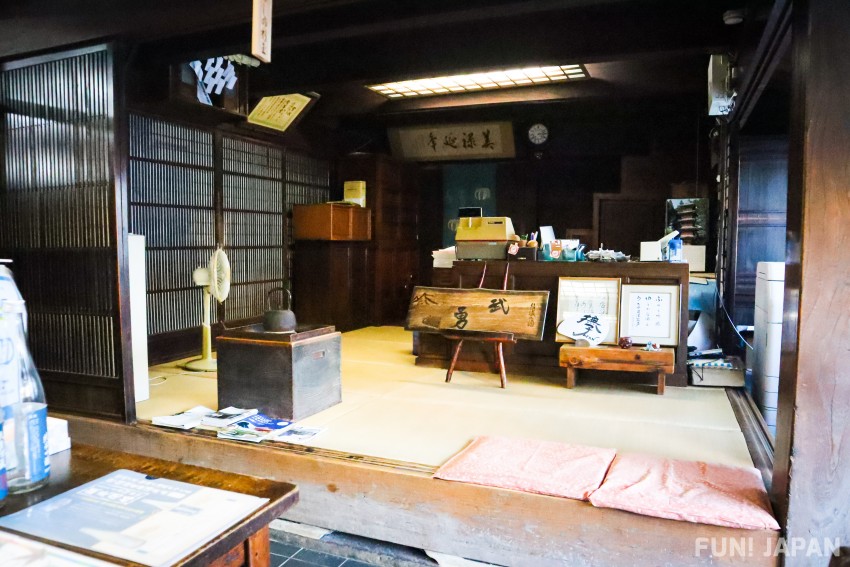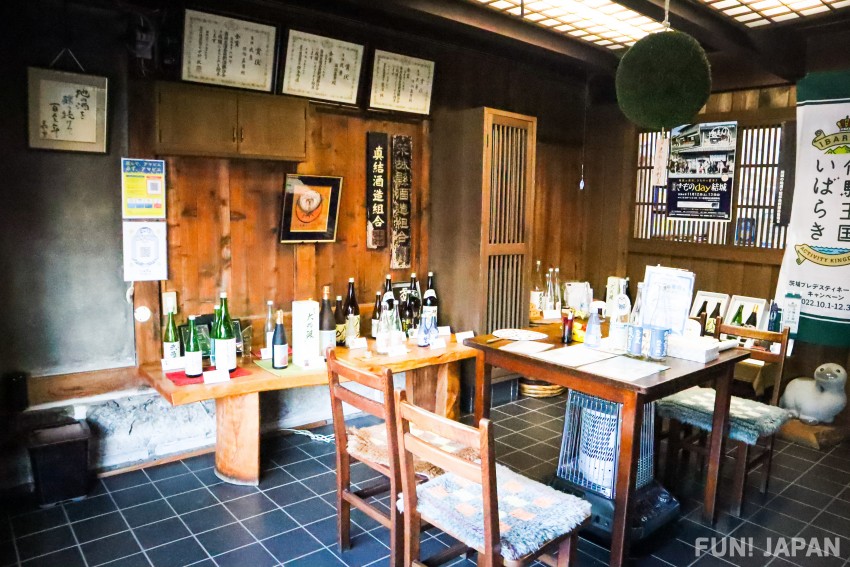 On the way to JR Yuki Station, we found another Misegura with an outstanding atmosphere (this storehouse was built at the end of the Edo period and is said to be the oldest of the existing Misegura in Yuki). When you enter the store, you will see an array of Japanese sake produced by the brewery "Buyu" (武勇) founded in 1807. When we heard that Buyu is a sake brewery that represents Ibaraki Prefecture, we immediately decided to buy sake as a souvenir from our trip!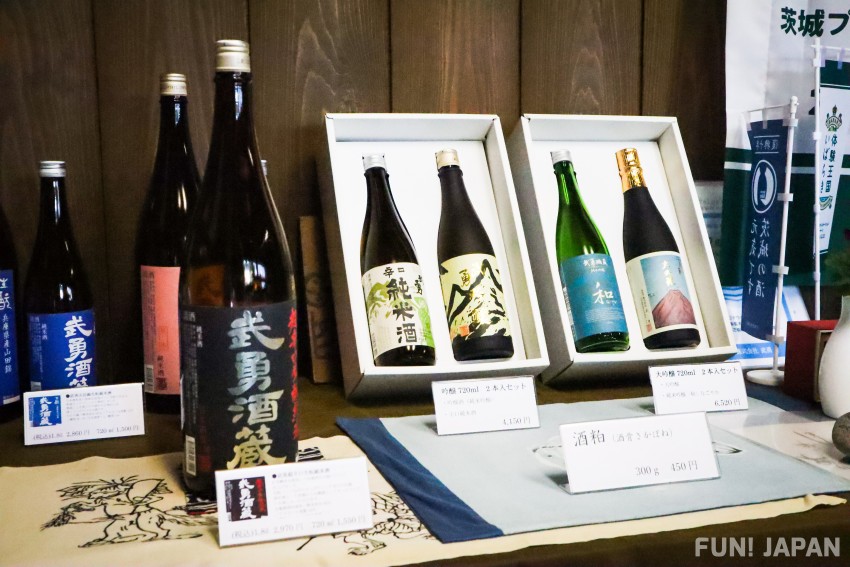 Starting with local Ibaraki Prefecture products, all of rice ingredients used are domestic rice. On the other hand, the brewing water is pumped from the Kinugawa river system from a well on the premises, and the soft water of the Kinugawa river system is used to make sake with a fine texture.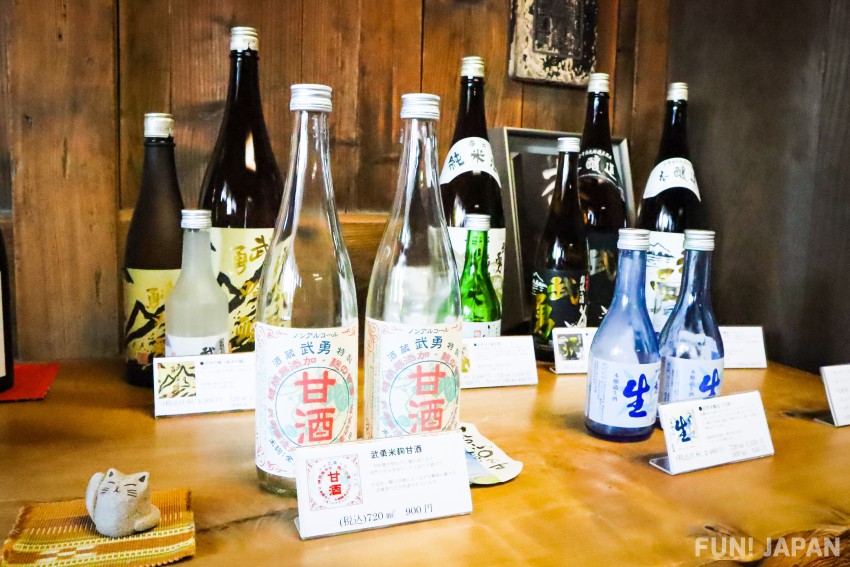 Starting with the flagship junmai sake, you will surely find a sake that suits your taste from the lineup including junmai sake, authentic shochu, ginjo, daiginjo, and junmai daiginjo. Non-alcoholic amazake is also recommended for those who don't like alcohol. End your trip with sake in a splendid brewery.

Buyu Sake Brewery (
武勇酒造 / Buyu Shuzo)
Address: 144 Yuki, Yuki City, Ibaraki Prefecture
Business hours: 09:00 - 17:00
Closed: Saturdays, Sundays (Sundays only from May to August)
Access: About 11 minutes by walk from JR Yuki station
Official site: http://www.buyu.jp/
A day trip to Yuki in Ibaraki within 2 hours from Tokyo!
Yuki is a compact town, meaning you can easily get access to as many attractions as you can even on a day trip. On your next trip to Japan, why not add Yuki City in Ibaraki Prefecture to your itinerary to get away from the big city and detox your mind?

Access example from Tokyo to Yuki City:
【Train】
JR Tokyo Station → JR Tohoku Shinkansen Line approx. 45 minutes → JR Oyama Station → JR Mito Line approx. 7 minutes → JR Yuki Station
JR Shinjuku Station → JR Shonan Shinjuku Line about 1 hour 20 minutes → JR Oyama Station → JR Mito Line about 7 minutes → JR Yuki Station
【Car】
Tokyo metropolitan area→Tohoku Expressway about 70 minutes→Sano/Fujioka IC→Route 50 about 40 minutes→Yuki City
[Survey] Traveling to Japan