Only 2 hours from Tokyo to the Nature-Rich Place, Ibaraki!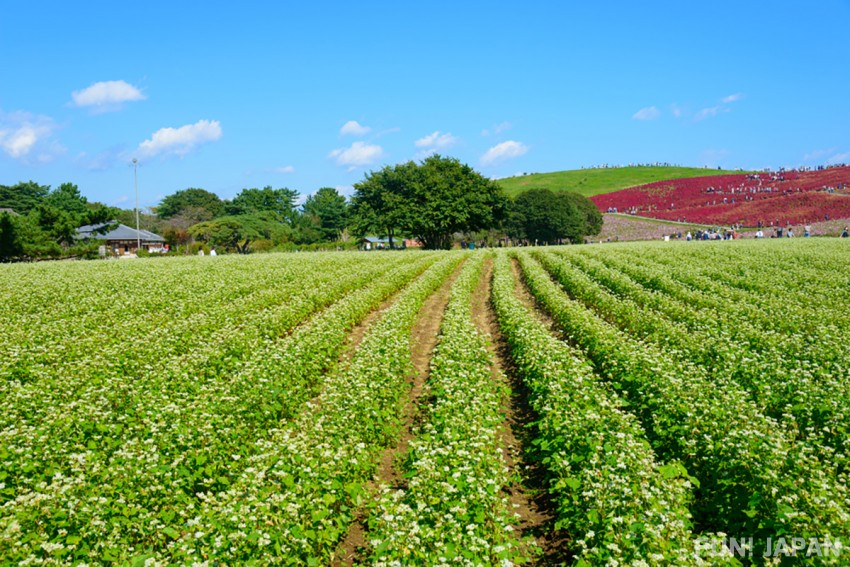 Ibaraki is a prefecture in northeastern Kanto. It is about 2 hours from Tokyo, and it is close to a big city, but it has abundant nature such as the sea, mountains and lakes. It also has a long history, and has delicious foods with its prosperous agricultural industry.

About Ibaraki, Japan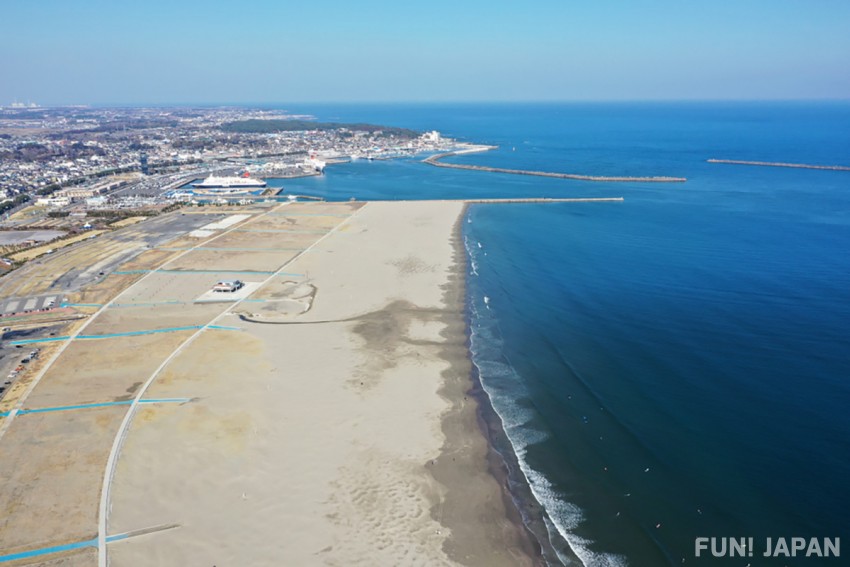 Ibaraki Prefecture is characterized by its changing terrain. In the south, the Joso Plain spreads, and it is a suigo area centered on rivers and lakes.

The north is also a mountainous area with 1,000m-class mountains such as Mt. Yamizo and Mt. Tsukuba. In the eastern part, the coastline of about 190km stretches and is dotted with fishing ports such as Hitachi and Kashima.
Weather and Tourist Season of Ibaraki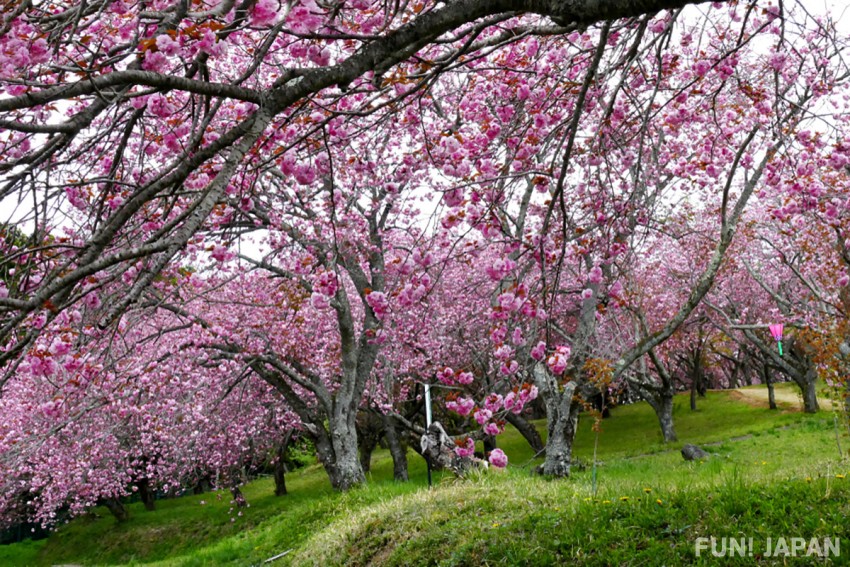 In Ibaraki, the average temperature from December to March is about 6.4 °C, and the average from April to November is about 20 °C. It is suitable for sightseeing throughout the year, but it is recommended to visit according to season.

For example, Mito plum blossoms are in full bloom in February and March. In addition, from July to August, beaches dotted on the coastline open, and in November, the trees that grow in the valley in the north of the prefecture are beautifully colored.
Highlights and Things to do in Ibaraki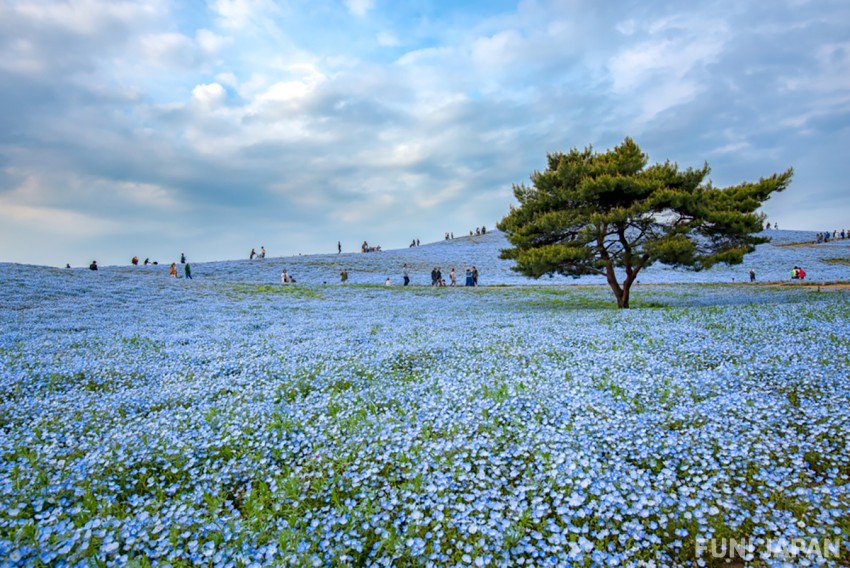 Ibaraki Prefecture has five sightseeing areas. The areas are Prefecture North, Prefecture Central, Prefecture South, Prefecture West, and Rokkou. Here are some recommended sightseeing spots in each area.
Prefectural North Area Centering in Hitachi City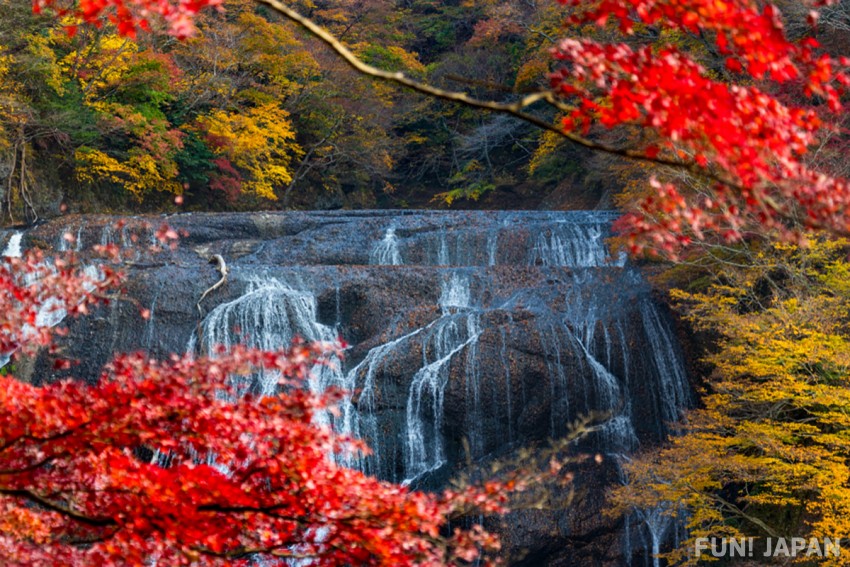 The tourist areas in the north of the prefecture are rich in changes such as canyons, waterfalls and coasts. Among them, we recommend the waterfalls of the famous Fukuroda waterfall in Daigo-machi and the Hananuki Gorge with beautiful suspension bridges at Takahagi City.

At Hitachi Seaside Park, you can enjoy rare flowers such as bassia scoparia, pipsissewa, and baby blue eyes.
Prefectural Central Area Centering on ​​Mito City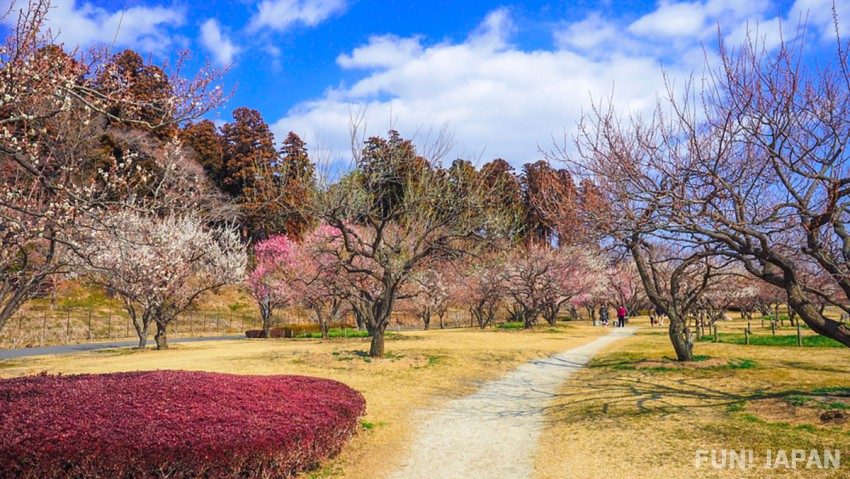 Historical sites and traditional industries remain in the central area. The most recommended is Kairakuen Garden in Mito city. It is one of the three famous gardens in Japan and is famous for its plums. In addition, there are various tourist facilities such as Kasama ware making experience at Kasama Crafthills and Aqua World Ibaraki Prefectural Oarai Aquarium where you can see as many as 54 kinds of sharks in Japan.
Prefectural South Area Centering on Tsukuba City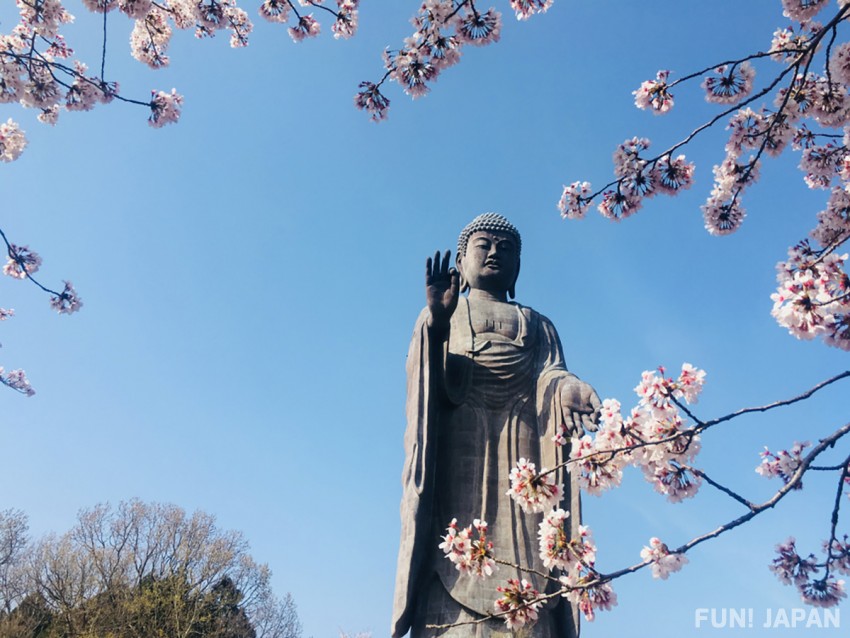 The prefectural south area is closest to the city center, but there are many spots where you can enjoy nature such as mountains and lakes. You can't miss Mount Tsukuba. Being one of Japan's 100 famous mountains, it boasts fame similar to Mount Fuji. Also check out Ushiku Daibutsu. Famous as the world's largest bronze statue, its size reaches 120 meters above the ground. The part 85 meters above the ground is an observatory, and you can see spectacular views of Tokyo Skytree and Mount Fuji from inside.

Prefectural West Area Composed of 10 Cities including Yuki City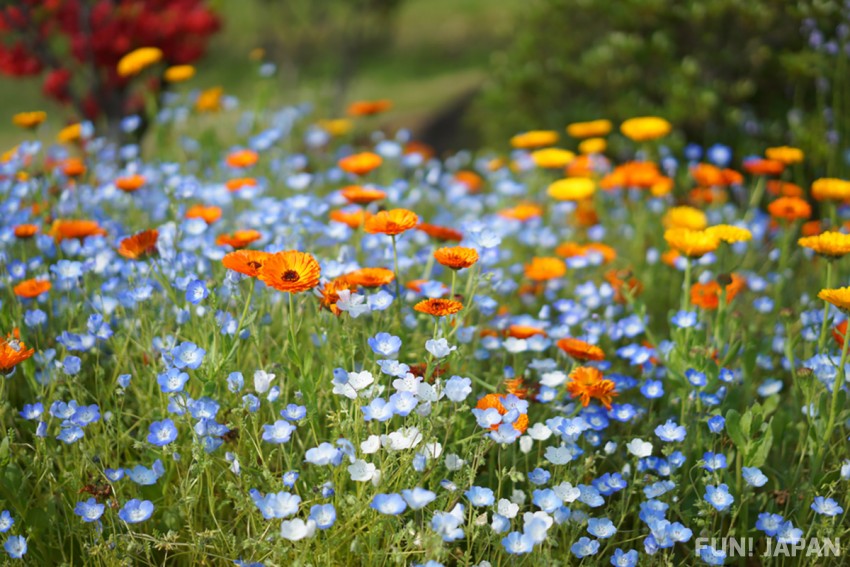 The west area has many historical buildings and flower spots. Among these, the townscape of Makabe is a spot with townhouses that were made in the late 1800s. Not only can you sightsee, but you can also go around the town wearing a kimono, so try it out.

You can also visit flower spots such as Kokaigawa Fureai Park and Koga Kubo Park. In Kokaigawa Fureai Park, there are about 2 million poppies in May. In Koga Kubo Park, there are about 1,500 peach blossoms in spring and Ogahasu which fills up about 3,000 square meters in summer.
Rokkou Area composed of 5 Cities including Kashima city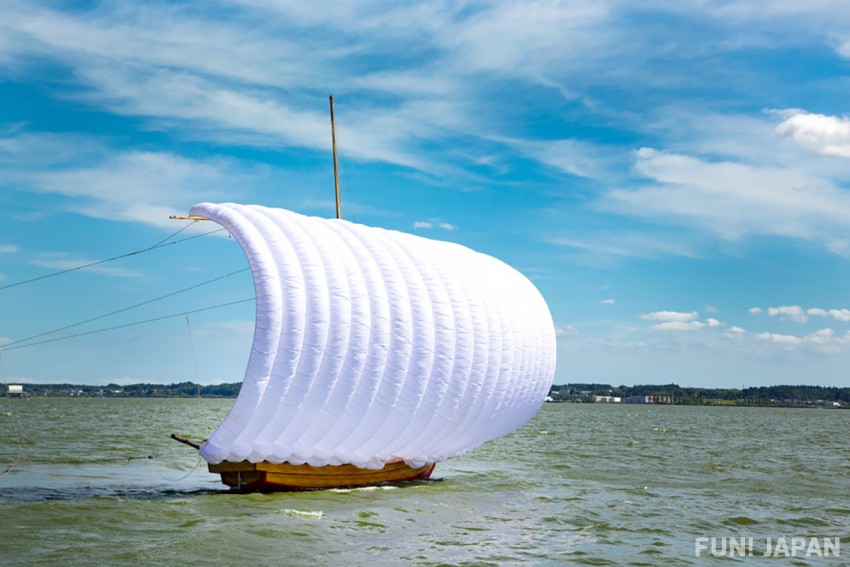 The Rokkou area is the area facing the Pacific Ocean. Many of the tourist spots are on the coast. For example, Kasumigaura is the second largest lake in Japan after Lake Biwa. The morning sun reflected on the surface of the lake and the appearance of a white sailing ship are spectacular.

Also recommended is Kashima Jingu Shrine in Kashima City. It is a historic shrine that is said to be founded in 660 BC. More than 90 festivals and events are held annually, Yabusame where you shoot targets while riding a horse, and Mifune Festival where about 120 boats cross Nasakaura is particularly noteworthy.
Foods and Restaurants of Ibaraki
Ibaraki has many specialties. For example, Hitachi Gyu (beef) and Okukuji Shabu livestock products, seafood such as anko (red bean paste) and skipjack, and Hitachi Aki soba.

Among them, Hitachi Gyu is the finest Japanese black beef brand. The good quality red meat and melted fat are exquisite. There are a variety of ways to eat it, including steak, yakiniku (Japanese grilled meat), and shabu shabu (Japanese hot pot). There are many restaurants in the central part of the prefecture, especially Mito.
Hotels and Ryokan of Ibaraki
Ibaraki's lodging facilities are extensive in the central and southern areas. There are many hotels throughout Ibaraki. Among them, there are accommodations for under around 5,000 yen around JR Mito Station.

If you are staying at a ryokan (Japanese inns), the prefectural north area is recommended. There are hot springs in Daigo Machi, Hitachi City, Hitachi Omiya City, and other places. The price range is about 10,000 yen or more per night, making it more expensive than hotels. (October 2019)
How to Get to Ibaraki from Tokyo
If you are heading from Tokyo to Ibaraki, first aim for JR Tokyo Station in Tokyo. From JR Tokyo Station to JR Mito Station, it is approximately 1 hour and 25 minutes by JR Ueno Tokyo Line Limited Express.
Spot information
Spot name: Ibaraki (JR Mito Station)



Street address: 1-1-1 Miyamachi, Mito City, Ibaraki 310-0015
Access: JR Tokyo Station → [JR Ueno Tokyo Line (JR Joban Line)] About 1 hour 25 minutes → JR Mito Station
Wi-Fi: Available (IBARAKI FREE Wi-Fi)
Language: English, Chinese (Simplified), Chinese (Traditional), Korean, Thai, Vietnamese
Credit cards: VISA, MasterCard, JCB, AMERICAN EXPRESS, Diners Club International, UnionPay (depending on facility)
[Survey] Traveling to Japan